In honor of Asian American and Pacific Islander Heritage Month, Atwood Magazine has invited artists to participate in a series of essays reflecting on identity, music, culture, inclusion, and more.
•• •• •• ••
Today, Asian American producer, artist, and songwriter Elephante shares his essay, "Being Realistic About Life as an AAPI Artist," a story about fighting your demons and embracing who you are, as a part of Atwood Magazine's Asian American and Pacific Islander Heritage Month series.
Fusing melodic electronic dance music with pop, blues, rock, and other genres, Elephante – the moniker for Tim Wu – is living what many people might call "The American Dream." As the son of Chinese immigrants, his Asian American upbringing in Michigan was unique and sometimes isolating. He graduated from Harvard University and entered corporate America at a top global consultant firm….and HATED it, so he addressed his unhappiness — "the elephant in the room" — and pursued his passion in music. To date, he's garnered hundreds of millions of streams across two successful indie EPs and one studio album: 'I Am The Elephante' (2016), a nine-track exploration of progressive house, synth-pop and trap; and 'Glass Mansion' (2018), which shot to #1 on iTunes! U.S. Dance chart. In 2021 he released his debut album 'Heavy Glow', a largely solo effort further pushing the boundaries of dance music, featuring the lead single, "High Water." Atwood Magazine hailed it as "a new dawn" for the artist, further calling it "a whirlpool of pulsing energy and raw emotion."
Elephante has headlined two sold-out national tours, played nightlife residencies including those at Hard Rock and Wynn Las Vegas, and appeared at major music festivals such as Lollapalooza, EDC Las Vegas, and Electric Zoo.
•• ••
"BEING REALISTIC ABOUT LIFE AS AN AAPI ARTIST"
by Elephante
I remember the moment I knew I wanted to be a musician.
As a child, my parents made me take piano lessons like a good Chinese American boy. I was pretty lukewarm on playing music at first – then I discovered John Mayer. Listening to his album "Continuum" stirred something in me and spoke to me in a way that nothing ever had. I taught myself to play guitar to that album and started writing songs (they were terrible). From there, I fell down the rabbit hole into Jimi Hendrix, Red Hot Chili Peppers, and Nirvana. This was my calling – I was going to be a rock star.
But then, reality bore down on me. I was an Asian kid living in Michigan – being a rock star was not something we Asians did. It was never explicitly spelled out to me as such, but I never saw anyone on stage, on an album cover, or on TV that looked like me. The closest thing I had was Jackie Chan, and I damn sure couldn't do kung fu. And God forbid my parents found out about my perversion. It must be a fantasy or a phase, just like when little Timmy tells his elementary school teacher he's going to be an astronaut.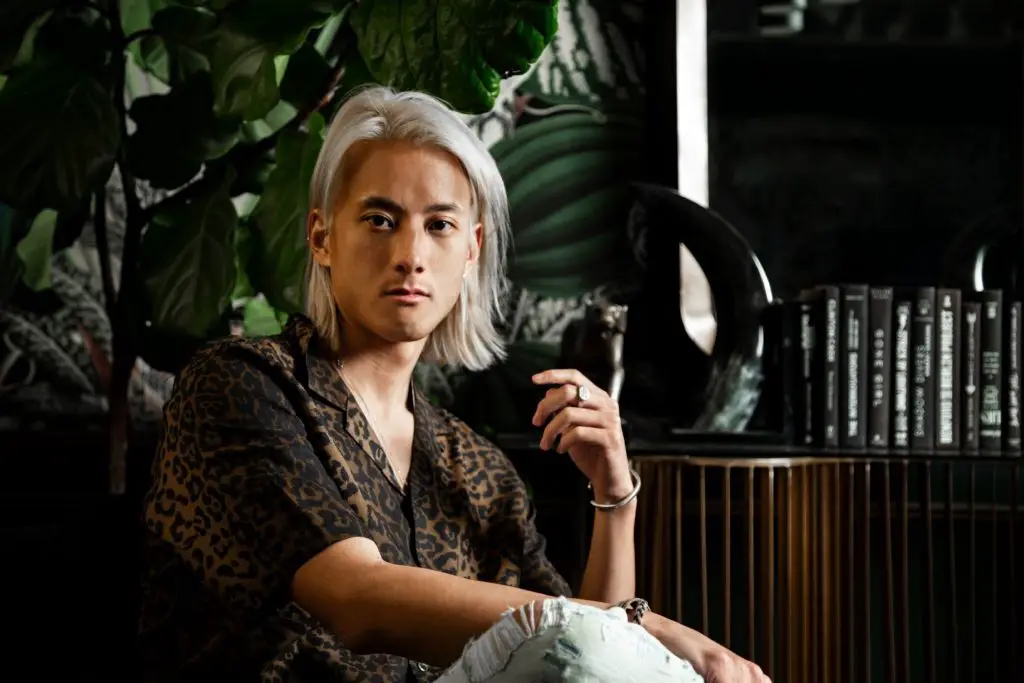 So, I buried my secret deep down, and did what I was "supposed" to do.
I studied, went to college, and got a corporate job. Through all that time, I was spending time in the basement (literally and figuratively), playing guitar, writing songs, and chasing this dream that I knew could never come true. I started some bands in college. I'd skip out on parties and drag my friends out to open mics. I taught myself how to produce electronic music. I'd call in sick to work – shit, I even installed Ableton on my work computer so I could make music when I actually had to go into the office.
The charade went on for years. I lived with this incredible dissonance within me. I obviously loved making music, to the detriment of my personal and professional life. And yet all the evidence in the world politely pointed out that being an artist and an Asian was not something that was realistic.
Until one day, I couldn't take it anymore. I'm not sure what the breaking point was, other than the idea that I'd never forgive myself if I didn't give it a shot. I could see the future me, 10 years down the line, and I hated who that person was. So, I quit my job. I got unrealistic. At the time, I was making bootleg remixes and uploading them to SoundCloud. Some of them were getting thousands of plays – I was basically a rock star already.
Spoiler alert – I was in fact not a rock star, and it took years of grinding and a lot of luck to even get my first foothold in the music industry. The entire time I battled self-doubt and imposter syndrome. The only thing that got me through was the idea that I had tried having a normal life, and I just couldn't cut it. So come hell or high water, I was going to make music work.
I've been fortunate enough to catch a few breaks, and I somehow managed to do just that and carve a career out as an artist (being desperately stubborn helps). But even as I achieved more and more success, I was constantly fighting these internalized demons from my past. I didn't like talking about my heritage publicly, didn't want to be identified as such, and never felt like I properly belonged. It wasn't until a couple years ago that I started to come to terms with my identity as an Asian American and started to embrace it and be proud of it.
Some of that internal change came with getting older and caring less. But also, the culture has started to shift. Instead of just being the nerd or the kung fu guy with a funny accent, Asians are now Marvel superheroes and killing zombies. We're Crazy Rich, and we're headlining Coachella. Now it's not so unrealistic to think that Asians deserve a place at the cultural table. – Tim Wu, Elephante
— —
— — — —
 © courtesy of the artist
:: Stream Elephante ::
---