In honor of Pride Month, Atwood Magazine has invited artists to participate in a series of essays reflecting on identity, music, culture, inclusion, and more.
•• •• •• ••
Today, LA-based singer/songwriter Donna Missal shares her essay, "What Queerness Means to Me," a personal reflection on the enduring presence of queerness throughout her life, from childhood innocence and first love to the challenges faced in a world that oscillates between acceptance and discrimination, ultimately highlighting the power, resilience, and truth inherent in queerness, as a part of Atwood Magazine's Pride Month series!
In the summer of 2022, Donna Missal was disoriented to find herself living out of her car and on friends' couches in Los Angeles, questioning whether she could continue – financially and emotionally – to make music. In the past five years, she had collected tens of millions of streams across platforms, cultivated a passionate fan base for her heartfelt songwriting, played festivals from Bonnaroo to Bottle Rock, and toured with high-profile artists including Lewis Capaldi, CHVRCHES, and King Princess. Rolling Stone calls her music "stunning", and Billboard has hailed her "drop kick of a vocal." But still, Missal was struggling. Working through the pain, she found refuge in the creative process, digging deep into her beliefs about safety and satisfaction.
Last year, Missal shared on Twitter that she'd been let go at the end of her four-year recording contract. "It's emotionally exhausting to posture like everything's cool," she wrote, of the "optics Olympics" that keep artists from sharing their challenges openly. Missal's record deal had felt meaningful – it included resources, structure, and a set of people contractually obligated to believe in her. With this barometer of self-worth removed, she was unmoored and devastated. Fighting to take care of her basic needs while still working in the studio with other artists, Missal gained a new awareness of the tenuous nature of success in the music industry.
Missal had started out as a songwriter and backing artist, collaborating with artists like Tinashe, Sharon Van Etten, Macklemore, and Lee Fields, and landing a publishing contract in her early 20s. After what The Guardian called the "strident queer torch songs" of 2020s Lighter, Missal became a sought-out vocalist, tapped to contribute a cover of Cigarettes After Sex's "Nothing's Gonna Hurt You Baby" for the Oscar-winning film Promising Young Woman. In the confines of the early pandemic, Missal dove into bedroom pop recordings, using her powerful voice in a quieter way to avoid disturbing her neighbors. She showcased this spare and sexy homespun electronica on 2022's in the mirror, in the night EP, which was executive produced by Sega Bodega (FKA Twigs, Caroline Polachek).
To represent her journey through the last year for the nightclub anthem "Flicker", she enlisted choreographer Sadie Wilking to work with her on a video centering Missal performing a combat dance sequence in a grimy warehouse. Missal didn't want it to be sexy. She wanted it to look like she was fighting for her life, and she trained for months to manifest the sequence's display of physical power. Sweaty and muscled, Missal's visceral movements in "Flicker" contrast with the ethereal sounds of the song. It embodies and completes her transformation.
Missal's third studio album 'Revel' is out now via ADA Worldwide!
•• ••
"WHAT QUEERNESS MEANS TO ME"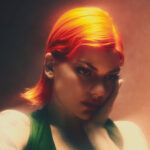 by Donna Missal
Time moves at an untouchable speed.
As it blurs on, the way I see everything around me is filtered through it. I was born in 1990, and growing up, bigotry and marginalization were at a low crackling frequency. The hatred of queerness was an ambient noise in our culture, just like queerness itself had to be. The damage and trauma the prior decades had inflicted on queer people seemed to cause a flinching, silencing effect to the era I was raised in. My queerness was quietly humming like a distant and ever-present song as far back as my memory can take me.
My first kiss was with my neighbor Erica, we were 6 years old, under her blue plastic pool. I remember it now in its stunning purity, the unquestioned expression of how much I loved her. To be so unknowingly young that natural expression is the only truth that exists in your entire, tiny universe. How incredible to think of now – before any other awareness has formed, there is love.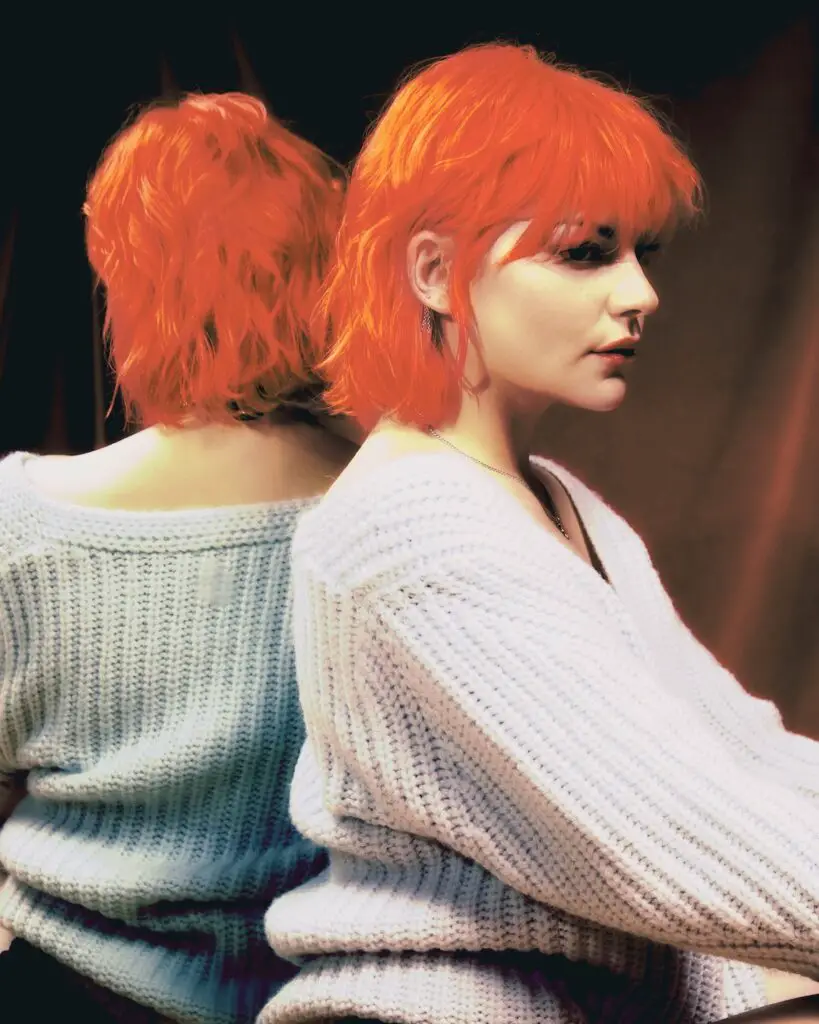 My queerness has been with me always.
Like a shadow, my truest form is outlined when standing in the light of the sun. I have never felt it was mine to hide, it never felt like mine. It always felt like me. It wasn't something to run from, but to run with.
I fell in love with Amanda in high school. Amanda made me my first mixtape. Amanda told me she loved me, and she did. My father saw us wrestling in the front yard in the sticky summer heat, and Amanda wasn't allowed to come see me at home anymore. My first memory of shame appears like a cloud, blocking out the beaming light of unflinching acceptance. Isn't it amazing how the burden of queerness is to love so radically, that when those closest to us won't understand us, we carry that weight for the both of us? The hills that form when forgiveness is not reached by reconciliation; the impasse of an endless climb.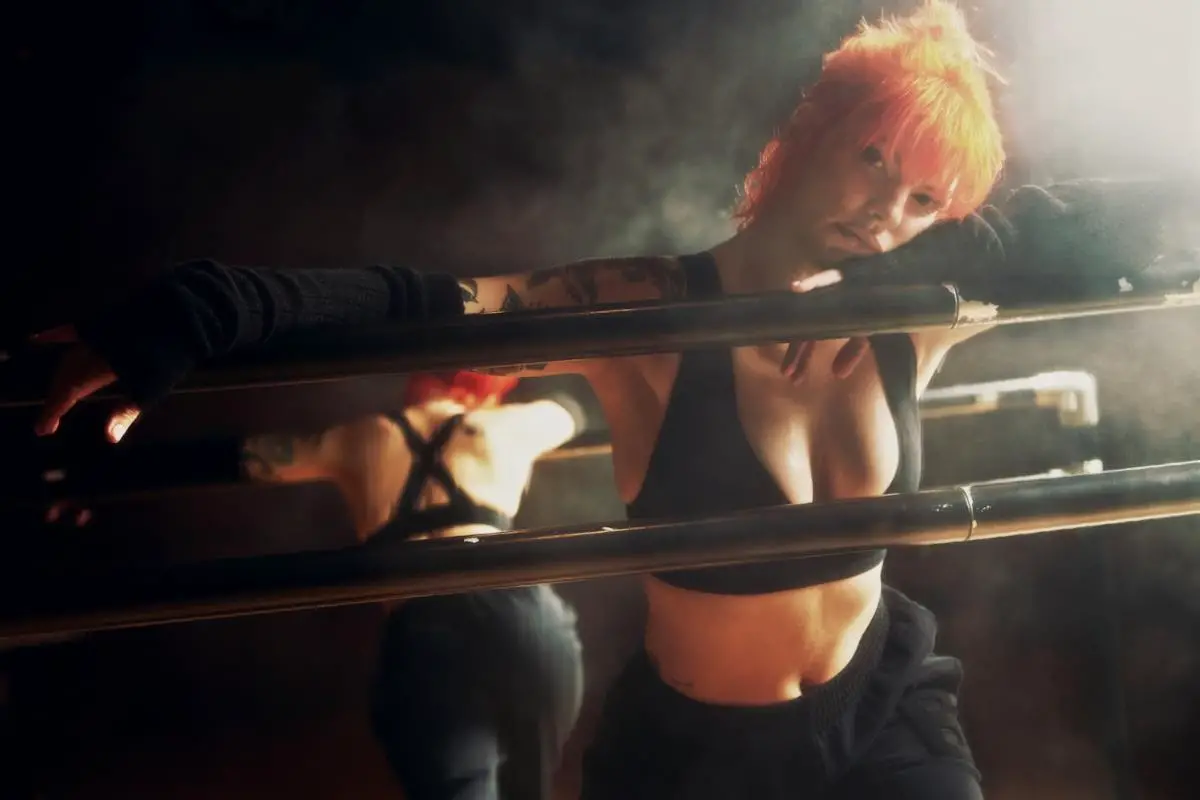 "Come outside."
Text message appears on my razor flip-phone at 12:01 am. Run from the door fast enough to miss the sound of the glass and metal sealing shut behind me. The teal pickup truck waiting for me with Amanda in the driver's seat, Death Cab for Cutie CD playing "if you feel embarrassed, I'll be your pride. If you need direction, I'll be your guide." Rebellion barreled into the cracks of my heartbreak that formed in the wake of my father's quiet but thunderous disapproval. I broke apart.
Amanda broke with me and showed me how to make something beautiful out of the shattered pieces, together. The sensory memory of the smell of Clinique pressed powder on her face and how much I loved it…just like Amanda, I will never forget all of the queer love that has existed in my life. I have been so lucky. Today, I see my beautiful siblings grow into themselves and their queerness. I see my father's embrace of this, and I feel the sadness held in my 16 year old body melt away from me in the revelation that we evolve forever if we allow it. I am so proud of them, I am so proud of him, I am so proud of myself for enduring the pain, for climbing the hill so they can run in the valley of acceptance.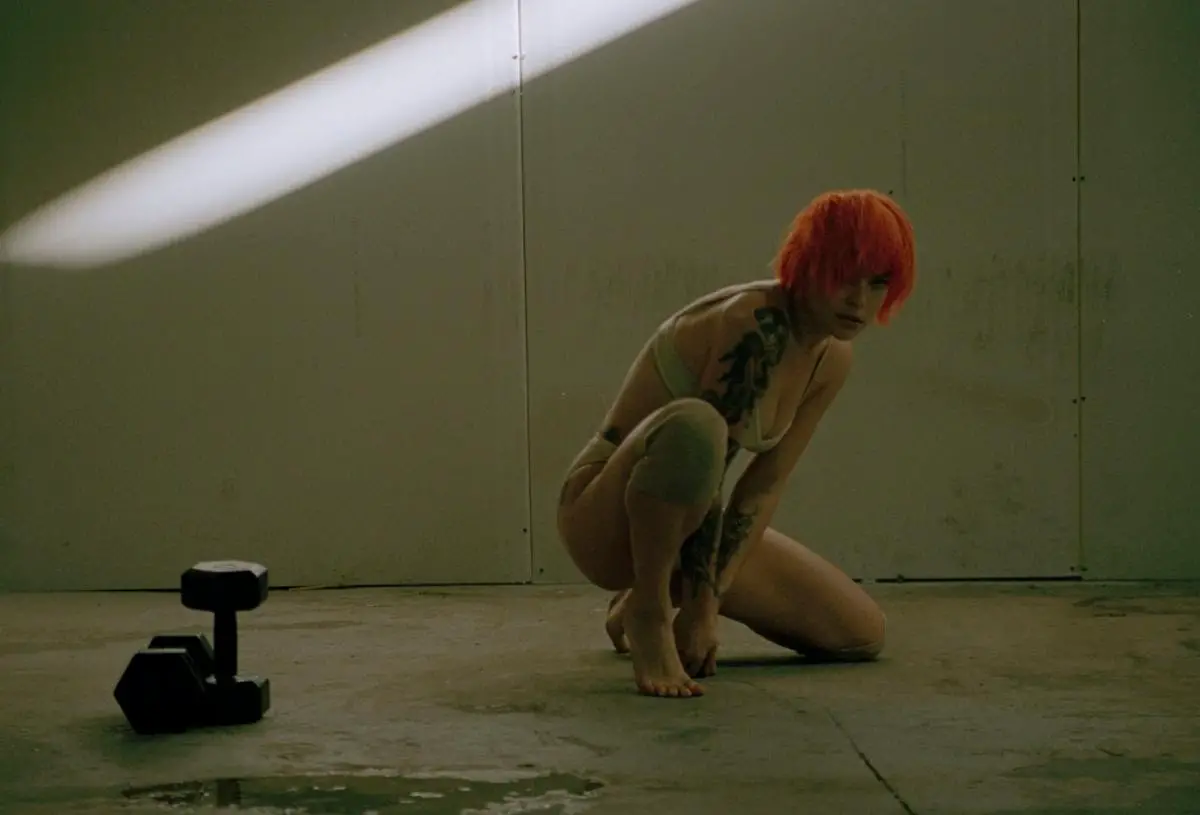 The world of today is so loud.
The quiet drone of the "don't ask, don't tell" generation has erupted like a geyser. The discrimination against a non-binary existence no longer hangs over us like a distant smog. It has stormed into our atmosphere. It is suffocating. It kills.
Still, like the sun itself, queerness is elemental, crucial, natural, radiant. To try to extinguish queerness is to wage war on nature itself. To accept, to love, to live freely, to not hold questioning in your heart, to hear yourself so clearly that the jeering rejection is just a whisper in the wind, this is what queerness means to me. Ultimate strength, astonishing resilience, resounding truth. – Donna Missal
— —
— — — —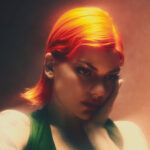 © Jasmine Rutledge
:: Stream Donna Missal ::
---