Pink Skies' pulsing new single "Reflections" is a thing of ethereal beauty: Dreamy soundscapes dazzle the senses, luring us into a funky, mystic haze.
I truly believe that underneath every dream is a lesson or truth, a new way to understand the world or appreciate our lives. You never know what you might learn from yourself until you start listening, even if it's not to your own dreams: Pink Skies' new song "Reflections" is a bittersweet dream marrying the past with the present, a trip through the rearview mirror into memories of an ever-more-distant once-upon-a-time.
I'm seeing reflections
When i look into your eyes
Images of myself
From another time
But i'm not that person anymore
And you're not the same as you were before
The person that i used to adore
Listen: "Reflections" – Pink Skies
[soundcloud url="https://api.soundcloud.com/tracks/361695995?secret_token=s-CtW4U" params="color=ff5500&auto_play=true&hide_related=false&show_comments=true&show_user=true&show_reposts=false" width="100%" height="166″ iframe="true" /]
---
Atwood Magazine is proud to be premiering "Reflections," the lead single off Pink Skies' debut self-titled EP and the artist's first-ever release through Los Angeles, label Huh What & Where Recordings (home to Kaytranada, Pomo, stwo and more). Out 1/31/2018, "Reflections" finds Pink Skies tidying things up a bit for a tight and pulsing pop tune. The artistic moniker for Oakland, California born and raised Arieh Berl, Pink Skies was born in 2016 out of dabblings with psychedelic rock, pop, R&B, chillwave and more. 2017 releases "Start.End" and "Gettin' Old" reflect a musical identity that encompasses the softer sides of MGMT and Mika, BØRNS and MisterWives: Dreamy soundscapes dazzle the senses, luring us into a funky haze.
Berl calls Pink Skies' music escapism pop: "Pop songs shot through a laser and sent to the moon," he says. If that's the overall description, then "Reflections" is the super-focused beam that hits the moon head-on. Propelled by a boisterous synth bass, the neatly-wound pop song brings us in and out of sleepy reverie with vibrance and ease.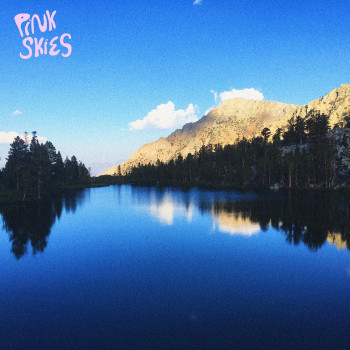 Starting ever faster
The moment shows me that i care
Moving ever faster
I've done, my darling, all i can
Darling ever longer
I've lost my spirit in your wake
Moving ever faster
To float away from all of this
"'Reflections' is about old memories," the artist explains. "Sometimes it feels like you're moving forward in life, and then one thing can just trigger your mind to bring up old memories and feelings that you thought you were past. I don't want to reveal too much about what the song means to me personally, because I think everyone has their own perspective and meaning when it comes to art. It all comes down to the journey and movement through life, trying to move on or let go of certain people or experiences. To me, it seems as the feelings with the strongest emotions are the ones that are the hardest to let go." Falling into the song's dreamlike state makes letting go easier – the beauty of dreams is that you can always come back to them.
How can i forget you
When you're just a tap away
Hypnotized by the motion
Of your body
Reckoned this would happen sometime
Connections tangled in the lines
But when you walked through the doors
It was hard to ignore the way you make me feel this.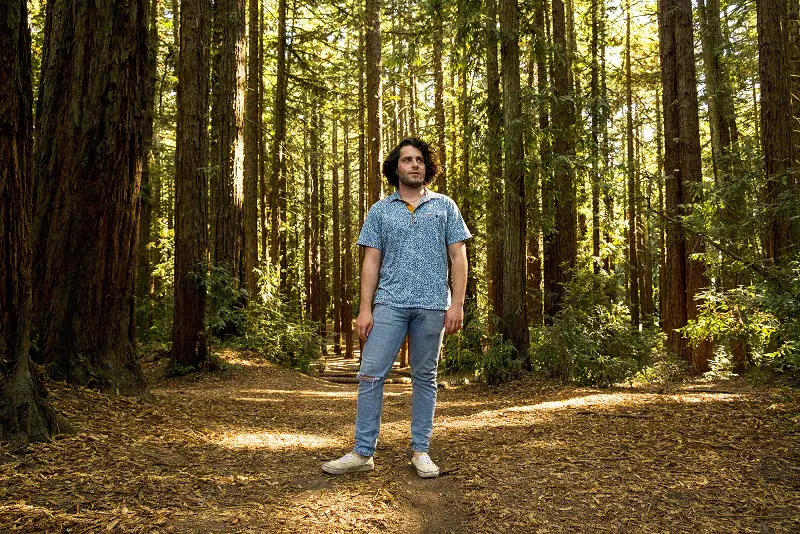 Out later this year, Pink Skies' debut EP is shaping up to be a thing of ethereal beauty. The artist continues to expand his reach while honing his sound, delivering inescapably sweet melodies through anthemic serenades. Stream "Reflections," exclusively on Atwood Magazine!
And now that this is just the past
I'm left with thoughts that always last
Longer than i want them too
But there's nothing left to do.
— — — —
© Wild Card Music Group
:: Stream Pink Skies ::