A mature record that compels us to think and feel, The Phoenix Foundation's sixth LP 'Friend Ship' is a dazzling indulgence of existence and being, human connection and introspection. It's a little musical dream, plucked from the clouds and brought down here to Earth.
Stream: "Hounds of Hell" – The Phoenix Foundation (with Nadia Reid)
---
I don't know quite how we pulled this record off, but I like it. For songwriting I'd place it alongside 'Buffalo' and 'Pegasus', but it also sounds nothing like those albums. It's very much its own thing.
"Don't you understand? Your head is in the sand – ain't you curious?" sings The Phoenix Foundation's Samuel Flynn Scott at the start of the band's new album. As frenetic guitars cruise through a psychedelic soundscape of pulsing bass and feverish drums, the New Zealand band implore us to open our eyes and our minds to the surrounding world – a world inhabited by chaos, death, anxiety, and loss, but also one filled with life, love, inner beauty, and human connections. And so begins a colorful, mature record that compels us to think and feel: Friend Ship is a dazzling indulgence of existence and being, relationships and introspection. It's a little musical dream, plucked from the clouds and brought down here to Earth.
Ain't you curious at all?
God damn, the falling man
The way this went, he'll never land
The hardest thing to understand
Is what we've seen reflected
You won't be alone
When the sunlight turns to fire
You won't be alone
When the falling skies are burning
Out our eyes
I'll see you in the second circle
In the body of the deepest well
You were following the broken hearted
Now you're running from
The hounds of hell
I can't tell (I can't tell)
I can't tell anymore
Where we are (I can't tell)
I can't see you at all
– "Hounds of Hell," The Phoenix Foundation, Nadia Reid
Released October 16, 2020 via Memphis Industries, Friend Ship is the long-awaited six album from Wellington, New Zealand indie rock mainstays, The Phoenix Foundation. Founded in 1997, the band independently released their debut album Horsepower in 2003 and have been one of their country's best-kept secrets for over two decades. A record long in the making, Friend Ship arrives five years after the band's acclaimed fifth album Give Up Your Dreams, arriving as the group maintain their sextet lineup of Samuel Scott, Lukasz Buda, Conrad Wedde, Will Ricketts, Tom Callwood, and Chris O'Connor.
A record of individuality and togetherness, literal friendship and various interpersonal connections, Friend Ship is sonically ethereal and lyrically grounded.
The record indulges in dream pop and borderline folktronica, while maintaining a psychedelic glean and indie rock grit. The Phoenix Foundation cover a wealth of sounds and styles in ten seamless tracks that seem to flow effortlessly into one another; even the stark transition between Side A and Side B comes off as refreshing, a jarring wake-up reminder that you're listening to music and not dozing off.
A recent Facebook post claimed this record is "all about buddies," and to that end The Phoenix Foundation brought some friends along for the ride this time. Joining them on various songs are the very talented New Zealand Symphony Orchestra, along with guest vocalists Nadia Reid, Hollie Fullbrook (Tiny Ruins), and Anita Clark (Motte). It's a Who's Who of New Zealand's indie music world – a charming quality that adds a deeper sense of community to an already intimate musical fabric.
Speaking with Atwood Magazine, co-lead singer Sam Scott explains just how much thought, time, and effort went into the conception and realization of this album.
"We took such a long break after GUYD (Give Up Your Dreams) that when we did decide to make a new record we all felt it needed to be in some esoteric sense different. To me that meant returning to something more focused on the songs before we went deep into the arrangements and freaky sounds," Scott tells Atwood Magazine. " I spoke to Lukasz about this and honestly he didn't seem that keen. We really took things into new sonic realms on GUYD and he was the driving force in that approach. But never one to be left behind though he almost immediately came up with his most focused selection of tunes and lyrics to date. For my part I got into a new routine of demo making, applying myself to songwriting in a way I feel like I probably hadn't since Pegasus. Everyday, 9 to 5, sitting in my studio thinking about words. And as per usual Conrad had a mountain of instrumental tracks to share with me and Lukasz to see if anything sparked.
He continues, "These themes of modern anxiety started to emerge in my songs. A sort of post-apocalyptic love letter from the future to the present, but beyond that looking back into the past for that sense of human connection we have lost in our screen based existence. Again I spoke to Lukasz about calling the album Anxiety and trying to have some kind of concept around that. We never got too deep on that but he took that idea and wrote the lyrics to Tranquility over a really beautiful, almost ambient demo of Conrad's. To me that song became the emotional core of the album. Side A is all about dissatisfaction and disconnection, 'Tranquility' then asks, "Won't you take me back?" which is followed by the nostalgic funk of 'Landline' and childhood immigrant experience of 'Former Glory'. Do people under 25 even know what a landline is? It's such a catchy pop song but with this archaic hook about dead tech, which is such a typically obtuse TPF flex."
A sonic smorgasbord of experiences, memories, and ideas, Friend Ship is unapologetically eclectic yet impressively cohesive. Every song seems to go by its own rules, albeit with a relatively similar set of instruments that hold work together as a unit.
"We made the album in such fits and starts over such a long time but it became this weirdly beautiful thing where we were getting to catch up with each other as friends and just managing to keep this momentum going as a band," Scott reflects. "Then we started to bring in other friends, Nadia Reid, Hollie Fullbrook, David Dobbyn, the blooming NZSO. There is this push and pull of the old school feeling around 'Miserable Meal', this piano ballad with an orchestra in 'My Kitchen Rules', which has me singing Conrad's great words about this unsettling emotional connection to a reality TV cooking show, which has such a forward looking sound… I don't know quite how we pulled this record off, but I like it. For songwriting I'd place it alongside [our albums] Buffalo and Pegasus, but it also sounds nothing like those albums. It's very much its own thing."
Whereas singles like "Hounds of Hell" and the buoyant "Landline" tickle the senses and seduce the imagination, Friend Ship carries such an array of songs that it's worth experiencing in full from start to finish. Only then can you truly understand the dwelling depth of a song like "Tranquility," the pristine ache of "Decision Dollars," or the soaring, triumphant finesse of "Transit of Venus."
---
All told, these songs tell a story of growth and becoming; of appreciation and recognition. They are deeply self-aware and somehow keep their eyes forward looking into the future, rather than lingering on the ever more distant past.
According to Scott, "The title refers to friendships not being these passive social interactions, but ever evolving living vessels which carry us through life. After the mosque attacks in Christchurch this was something I was thinking about a lot, that sense that in order to move forward as humans we actually need to actively support each other. A year after Christchurch we were all in lockdown and just finishing up the mastering on this album; the world is insane, we have to find a better way to live. Friend Ship offers zero solutions to that, how could it, but I think it's an album about dissatisfaction and it's also just really catchy songs… so hopefully people can sing along with the dissatisfaction and get something out of that!"
---
Dreamily intoxicating, mixing poignant reflection with a sweet embrace, Friend Ship is a mature and refreshing take on life's messy, messy reality.
It wants you to see things as they really are, rather than through some influenced gaze. It wants you to open your eyes; for you to be you.
Or it doesn't really care at all, and the world's on fire.
When you mix optimism with realism and nihilism, all bets are off and anything goes. Friend Ship is a beautiful soundtrack that, at its heart, is ready to be whatever you want it to be.
Experience the full record via our below stream, and peek inside The Phoenix Foundation's Friend Ship with Atwood Magazine as the band take us track-by-track through the music and lyrics of their latest album!
— —
Stream: 'Friend Ship' – The Phoenix Foundation
:: Inside Friend Ship ::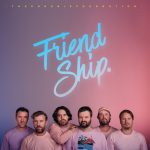 — —
Guru
Lukasz Buda backing vocals, Brother synth, electric guitar. Conrad Wedde electric guitar. Tom Callwood Bass. Chris O'Connor drums. Will Ricketts percussion ensemble. Samuel Scott vocals, shit mic voice, lead guitars, acoustic guitars.
SAM – I had the demo for this song but it was a bit shit and Conrad and Luke came over and told me to work harder on it so I did and it got real good lol. It was great fun recording that insane percussion world with Will in Dave Dobbyn's garage studio. Tom Callwood really goes crazy on the bass in this, it pumps. Also I get to play lead guitar which isn't usual in TPF, definitely channelling some Television vibes. The lyrics are about the western desire for a quick fix dip into appropriated spiritualism and how if you really wanna feel the pulse of something deeper you have to open your eyes to death and chaos and the end of all existence. Or something like that.
LUKE – I was really excited to find an organ made by Brother (as in the sewing machine brand
Miserable Meal with the NZSO
Lukasz Buda vocals, piano. Conrad Wedde acoustic guitar. Tom Callwood Bass, vocals. Chris O'Connor drums. Samuel Scott electric guitar. Will Ricketts triangleHamish McKeich conducts the NZSO. Toby Laing additional horns.
LUKE –  I sat down at a piano with the thought "How about some fancy Elton John chords?" and here we are.  I had a great vision for a video for this that will never get made which is me doing chores in some dirty long johns and house t shirt.  The video no one knew they needed.
SAM – Claire Cowan did a lovely job on this arrangement. We were so lucky to get to record with a full orchestra, truly a once in a lifetime experience. Does SS Shithole mean a parental warning sticker on the LP? That would be hilarious. 
Hounds Of Hell with Nadia Reid
Samuel Scott vocals, harpsichord, mellotron flute and strings. Nadia Reid vocals. Lukasz Buda electric and acoustic guitars, glockenspiel, backing vocals. Conrad Wedde prophet synthesizer, rhodes, echoplex waves. Will Ricketts congas, rain stick, shakers, clave. Chris O'Connor drums, Tom Callwood Bass.
SAM – I can't believe we got Nadia on this! I'm a big fan. Her voice carries such authority. It's not often a TPF song stems from a harpsichord motif but that's what happened here. Lyrically I am talking about a love so true it could survive the impending doom of climate change. Really fun stuff like that. And it has lots of references to Danté's Inferno because I'm a really pretentious twat.
Decision Dollars with Hollie Fullbrook
Lukasz Buda rhodes, vocals, electric guitars, CR-78 drum machine. Holly Fullbrook vocals. Conrad Wedde HS60 synth, electric guitars. Samuel Scott vocal, electric guitar, Moog and Ensoniq TS-12 programming. Tom Callwood bass, vocals, Moog. Chris O'Connor drums, Will Ricketts, clave, Ensoniq bells.
LUKE – I think this was gestating for about 5 years.  It took me a long time to accept such unbridled power and passion into my life.  But now I have fully embraced it.  My partner loves singing it at me when I am humiliatingly hung over.
SAM – Has there ever been a better hangover song? Yes; Sunday Morning Coming Down by Johnny Cash, but this is second! I love Lukasz's lyrics, they are so matter of fact and true. It's always fun to write a little bridge lyric in your bandmates' songs, it's like pretending to be Lennon and Macca for a moment. This is our  A Day In The Life but it has Hollie Fullbrook singing on it so maybe it's our The Battle Of Evermore. It's definitely one of the top ten greatest songs of all time.
Transit Of Venus with the NZSO
Samuel Scott vocals, acoustic guitars, whistling, outro fuzzy sounds, inaudible rhodes. Lukasz Buda electric guitars, backing vocals. Conrad Wedde whistling. Will Ricketts tambourine, shakers. Chris O'Connor drums, Tom Callwood Bass. Hamish McKeich conducts the NZSO.
SAM – I wrote this song in my kitchen while my wife did the dishes. She found that quite annoying but now she likes the song (even though she hates whistling) so it was worth it. Chris and I recorded the drums for this one sneaky evening in Roundhead when I was there working on Neil Finn's album Out Of Silence. Thanks Neil, your check is in the mail.
Tranquility with Hollie Fullbrook
Conrad Wedde modular synthesis, calliope, electro drum programming, electric guitars. Jeff Henderson clarinet. Samuel Scott Arp Odyssey, occasional clarinet. Luke Buda vocals, moog. Hollie Fullbrook vocals.
LUKE – Conrad has about 1000 tracks just sitting around waiting for Sam and I to put words to. Something about this one immediately got me, the space and quiet confidence of it. I wrote the lyrics and recorded these vocals in one session (very rare for me) at my German puppeteer neighbour Norbet's house (Thanks Norbet). It's great to reconnect with renowned NZ experimental music explorer and improvisor Jeff Henderson, who plays clarinet. The funny thing was that Sam recorded some clarinet on the track first and he said "I tried to play like Jeff." and then when we got Jeff to play on it Jeff said "I liked what was on there so I tried to play like that". So Jeff is trying to sound like Sam trying to sound like Jeff. The circle is complete.
SAM – Hollie has an amazing voice, she was amazing to record, just pulling cool ideas out of nowhere non-stop. Collaborating with amazing musicians on this album was a deliberate choice, to break us out of old habits. 
Landline
Samuel Scott vocals, acoustic guitars, Ensoniq "3 Way Guitar". Lukasz Buda backing vocals, additional production. Conrad Wedde electric guitars, ambient loops. Will Ricketts various percussion, vibraphone moog model d. Chris O'Connor drums. Tom Callwood Bass.
SAM – This was a very last minute inclusion on the album but it was maybe the breezy number it needed. It's fun and silly but it's also just about trying to stay connected with each other in a meaningful way when we are just bombarded with non stop CONTENT and news and chaos. I love getting random calls from old friends (or new friends). Call me anytime, anyone.
Former Glory with Anita Clark
Lukasz Buda vocals, rhodes, electric and acoustic guitars, chanting, rhythmic synthetic pulses, samples. Anita Clark (Motte) backing vocals, violin. Conrad Wedde fuzzy electric guitar, chanting. Tom Callwood Bass, moog bass, chanting. Chris O'Connor drums. Samuel Scott backing and "other person" vocals, chanting. Will Ricketts percussion, chanting.
LUKE – Darryl bullied me at Clyde Quay School in 1987.  I had just arrived from Poland, I couldn't speak the Queens English.  Anyway he tortured me a bit and mostly got away with it.  One day he grabbed my bag and threw it on the ground and stomped on it, crushing my lunch.  That was a big mistake.  When I wrote this I didn't think about how intense it would feel to sing the lyrics to other people.
SAM – I think this song is a great work of real storytelling. A band origin story and also a reflection on the immigrant experience that Lukasz had as a child. "I started a band with my best friends, and it was this band." Perhaps that's where the album title stems from, not consciously but it makes sense. 
My Kitchen Rules
Conrad Wedde modular synthesis, electro drum programming, bass, electric guitars, Chris O'Connor animal hide drums. percussion. Samuel Scott vocals. Luke Buda additional production. Will Ricketts percussion.
SAM – This is my favourite drum sound ever. Chris's drum heads are 90s years old and they sound so weird. "People watching people on their best behaviour, in the dining rooms of human strangers." Conrad can write some very cool lyrics, he doesn't do it often but when he does it's never what you expect.
Trem Sketch
Samuel Scott vocals, Arp Odyssey, saxophone. Lukasz Buda vocal. Tom Watson trumpet. Conrad Wedde Ants synth, electric and acoustic guitars, tambourine. Will Ricketts jaw bone, guiro. Chris O'Connor drums. Tom Callwood Bass.
SAM – I can't really explain it but I feel like this song is a sequel to Wildlife which is the last song on our first album. Very much about those late night hangouts where everything feels perfect so you don't want to go to bed because you know that perfection is always slipping away from you. The next day everyone is tired, that magic is gone and you have to get back to normal life. I wrote it over a lovely piece of Conrad's and we got our great friend Tom Watson to come play some ambient trumpet. It was a really fun session. Everything on this album was really enjoyable to make, none of it felt tense or tiresome. That's pretty unusual and I think you feel that in this song, it's like an exhalation of breath after a long, purposeful conversation.
— —
— — — —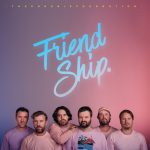 ? © Ebony Lamb Photographer
:: Stream The Phoenix Foundation ::
---