Prinze George mesmerize with their dreamily immersive Airborne EP, an enchanting, emotionally potent collection of lush, uplifting, and pristine indie pop.
— —
There's nothing quite like the charming enchantment of lush, pristine indie pop to lift you off the ground, and send you soaring. Pop entrepreneurs Prinze George have been reinvigorating the music scene for quite some time, and they continue to mesmerize with their dreamily immersive Airborne EP, an emotionally potent collection of new music perfect for autumn.
I'd like to hate you less
And talk about you more
I'd like to take you dancing
Always under duress, I need a hoverboard
My feet could use enhancing
You can be so condescending
Am I the only one here who isn't pretending
You can be so condescending
Am I the only one here who isn't pretending to be fine
We won't last the night
but you're making me feel things
We are not alright but at least I can feel it
– "We Won't Last the Night," Prinze George
Atwood Magazine is proud to be premiering Prinze George's Airborne EP (out October 19, 2018 via AntiFragile Music). Founded in Prince George's County, Maryland and now based in Brooklyn, the pop trio of Naomi Almquist (vocals), Isabelle De Leon (drums), and Kenny Grimm (production) have been enriching our ears and brightening our days since 2014-15. Their 2016 debut album Illiterate Synth Pop (via Sounds Expensive ) was a shimmering burst of light that maintains its freshness two years in; meanwhile, Prinze George themselves have continued to push themselves musically and lyrically as they consistently expand and refine their output.
Prinze George truly take flight in Airborne, a dazzling and infectiously catchy journey through intimate, dynamic emotion and enthralling production. The group's first larger-scale release since their 2016 debut finds Prinze George entrenched in dance pop, synthpop, and even some disco: They're all over the place, yet they manage to weave commonalities throughout — making Airborne a distinctly scattered, yet impressively cohesive work.
The EP begins with title track "Airborne," a song written on a plane and about a hypothetical plane crash. "The crash is a metaphor for the risk involved in pursuing a career in the music industry with the one you love. In the end there are highs, lows, glory and no regrets," the group shared earlier in the year, upon its release. Almquist passionately sings this tale of connection and knowing, setting the groundwork for the in-depth metaphors and powerful storytelling to come throughout the EP:
If the exits open, if the engine gives
If we're stuck here choking
We will know we lived
And all the suckers on the ground
will see us lighting up
With their hands tied
I'll be holding you
On the way down on the way down
I'll be holding you
When our time is up and we're on the ground
I'll be holding you
– "Airborne," Prinze George
Meanwhile, second single "Mind Over" is Prinze George's least traditional, most daring offer yet. The hypnotic, Italian disco-inspired banger incorporates deep house influences into a propulsive and engrossing pulse that keeps physically and mentally moves us throughout. Almquist sings the lyrics in French, her words dripping with conviction as she intimately asserts:
Fatigue , Desolee, bebe c'est
la vie nous pouvons échappe
En soiree, enchantee, oublie t'es
ennuis ce n'est pas compliquée
Allors bois pour t'a Santee
Oui, J'ai envie de danser,
Oui, J'ai envie de tomber amoureuse
Viens ici, j'e te montrerai
Allez si, on peut pratiquer
Je promets de vous élever
Oh c'est merveilleuse
tired, sorry, baby
it's the life we ​​can escape
In the evening, enchanted,
forget you're in trouble
it's not complicated
woods for you health
Yes, I want to dance,
Yes, I want to fall in love
Come here, I'll show you
Come on, we can practice
I promise to raise you
Oh, that's wonderful
https://www.youtube.com/watch?v=UcHf9vVaKn0
---
The EP continues to delight through the memorably dark dance number "We Won't Last the Night," the smooth late-night burns of "Thunder in My Head," the pumping high-flying "Current," and the rootsy, harmony-filled ballad "Strangest Thing."
Airborne is indulgent in all the right ways, an emphatic and assertive reminder that Prinze George are the voice of pop's tomorrow. It's a bold, sweet spark of creative and intelligent light – a move in what we can only hope to be the right direction. Taking from the past, the present, and the future, Prinze George pay homage to those who came before as they move us to dance, to feel, and above all, to fly.
Experience the full record via our exclusive stream, and peek inside Prinze George's Airborne EP with Atwood Magazine as the band go track-by-track through their latest release!
Stream: "Airborne" – Prinze George
:: Inside Airborne ::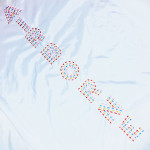 — —
Airborne
"Airborne" is a story about a hypothetical plane crash. It represents a defiant love story that survives even in the worst of circumstances. It also represents the ups and down of being an artist and surviving in the music industry.
Mind Over
"Mind Over" is a hypnotic dance track about about power and mind control through music. The track was inspired by the energy and influence of early Italo Disco.

We Won't Last The Night
"We Won't Last The Night" is about a toxic relationship that takes time to detach from. The song underwent 3 tempo changes and a year of trial and error for the production to match the message of the song.

Thunder in My Head
This song was inspired by an exchange with a "psychic" stranger on the street in New York; who pretty much ambushed me while I was walking and read my circumstances in 30 seconds. It was a very disorienting experience, I ran away from her and chose to tell the story with a focus on the idea of using someone close to you, who is solid emotionally; as inspiration to get it together when you can't use yourself.

Current
"Current" is a nostalgic love story. It's about the gravitational pull we feel towards the ones we love. It was written after one of several craigslist adventures buying used 80s synths. We bought the Oberheim Matrix 1000 from someone in Virginia named Jim. We chatted with Jim and his wife for an hour before leaving with the synth and immediately channeled the energy of the experience into Current.

Strangest Thing
"Strangest Thing" is a visual love story about being with someone in a specific place and scene. This song was written in our childhood park in College Park, Maryland, where we both used to play as kids.
— —
— — — —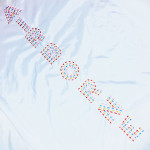 ? © Joilyn Jackson
:: Stream Prinze George ::