A cacophony of late-night turmoil surging with raw energy and tension, "Chemical" finds UK rock band Hunter & The Bear exploding with dark, fiery finesse.
trigger warning: This video depicts moments of physical aggression.
— —
We see this as the start of a second chapter in the Hunter & The Bear story.
Surging with raw energy and palpable tension, "Chemical" finds Scottish rock band Hunter & The Bear exploding with fiery finesse. "We've been keeping this under wraps for what feels like forever. It's been like one of those ugly secrets that you're dying to tell everyone but you've promised your best mate that you won't," vocalist Will Irvine shared upon the song's release last month. "'Chemical' is a song about control and how everyone's lost it. A trippy flash of a mad night out, a love song, a "let's lose our sh*t" song. We've been playing with different writing and production styles all year, but we were so buzzing when this started to come together. One of those eureka moments followed by multiple high fives. That's what we'd been waiting for, and it's chosen right now to rear its ugly head."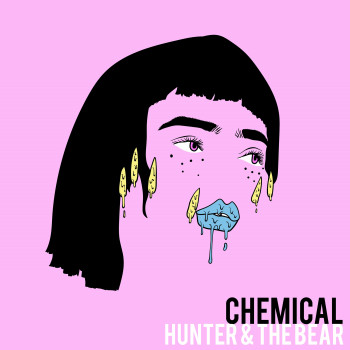 I'm a motor mechanical
If you use me up then we'll never make it home
Make me feel like an animal baby
We can take our time
Yeah my feelings are tangible
In my poison head in the paranoia snow
I've been lost in the catacombs lately
We can take our time
And what a beautiful, ugly head it is. Atwood Magazine is proud to be premiering the music video for Hunter & The Bear's energizing "Chemical," a cacophony of late-night turmoil wrapped in passion and strain. The four-piece of Will Irvine, Jimmy Hunter, Chris Clark, and Gareth Thompson, Hunter & The Bear are a traditional rock band bent on breaking the rules. Originally from Scotland and now based in London, the group self-released their debut album Paper Heart to considerable applause; the record's title track has over 345,000 streams on Spotify alone. Local excitement has led to numerous sold-out shows, including recent appearances at Birmingham's O2 Institute, Nottingham's Bodega, and Glasgow's The Garage (in two days' time on 20 October 2018).
Musically, "Chemical" is a dark dose of soul-searching turbulence: Hunter & The Bear sound tighter than ever as they intensify an already driving composition with electric riffs and dynamic shifts. Irvine sings with unhinged flare, his lyrics fueled with vivid imagery:
Crush me up and take me baby
And I'll never know, I'll never know
Oh but I can taste it baby
And it's chemical, it's chemical
The band's music video takes our understanding of the song to a whole new level. "We wanted to steer clear of the standard music video format of band playing and singing to camera in edgy setting," Hunter & The Bear tell Atwood Magazine. "We've done that before (along with every other band on the planet) and we thought the song warranted something more arty and inventive. Our plan was to have something that would be captivating to watch, even if you took the music away — and I definitely think we've done that. The actors were so great and because we weren't needed on camera, we were behind the scenes running around being crew for the day which was actually pretty fun. "Some more grapes Madame?" etc etc… We're excited to release it and hope everyone gets what we were aiming at."
---
Shot in black and white, "Chemical" portrays the dramatic interaction of three people – two men and a woman. We watch the pressure grow until the night itself explodes, and an act of physical aggression (and what could be viewed as sexual violence) ends in pink bloodshed. The storyline isn't entirely clear, and at times the filmic visual portrays events in reverse order – but in large part, that's the point: Hunter & The Bear lean into this obscurity, leaving us to figure things out for ourselves. The band's emotional, hazy lyrics add to their music's overall interpretability, making "Chemical" that much more unique an experience, not to mention a special new addition to this relentless band's ever-growing repertoire.
I forgot what you said to me
When I wrote your name on the Rockefeller wall
Centre piece in the gallery baby
You can make my night
We're deep like a submarine
Every single time when you call me on your phone
Yeah you sting like a honeybee baby
You can make my night
Crush me up and take me baby
And I'll never know, I'll never know
Oh but I can taste it baby
And it's chemical, it's chemical
It's tempting to submit oneself to chaos. Why should we maintain our sanity when everyone around us seems to be losing theirs? Hunter & The Bear indulge in darkness' intense allure in "Chemical," and what results is an enchanting thrill ride of a rock song and an equally provocative video.
Stream Hunter & The Bear's "Chemical" video exclusively on Atwood Magazine.
Your hands were shaking
You were wearing black
You looked like a funeral baby
But we can take our time if you wanna
You and me are historical
Will you take my hand when it's time for me to stop
Will you tell me I'm beautiful baby
Yeah you'd make my night
Stream: "Chemical" – Hunter & The Bear
https://www.youtube.com/watch?v=c5xLDZhmwBY
— — — —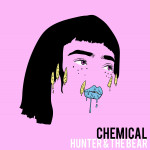 ? © Jennifer McCord
:: Stream Hunter & The Bear ::