Rebecca Black's "Girlfriend" is a promising reintroduction to a young pop star a decade in the making.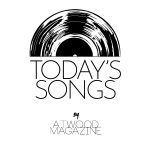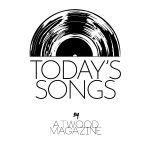 Stream: "Girlfriend" – Rebecca Black
---
Between recent moves towards hyperpop and traditional structures in pop music have been blurring closer and closer, showing complex and enjoyable elements that even a casual observer can appreciate, and Rebecca Black's "Girlfriend" is a perfect example. While it's difficult to believe that the 23-year-old singer is already a decade into her career, Black's latest single is easily her best.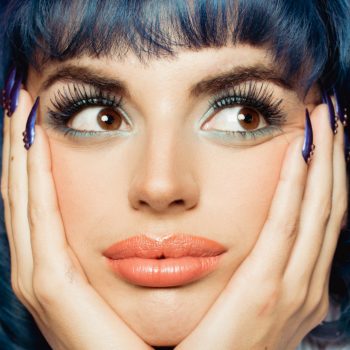 Told you I needed time, a little space
I packed up everything,
all the stuff you left at my place
Moved back in with my mom,
just had to get away
Tried to get used to it,
waking up not seeing your face
I went out
Trying to forget about
Killed some time on the rebound
Where are you now?
'Cause nothing really feels like you
With sleek, bouncy production and a love-affirming message, "Girlfriend" is a perfect feel-good anthem.
Black offers a carefree pop-song that transports you right back to the aughts with the approachability of an aughts-era Miley Cyrus, but also the modern sensibility of the likes of Charli XCX. For the most part, the instrumental sounds like it could've belonged to other pop-favorites like Carly Rae Jepsen, but Black adds some flair with a synth-solo that perfectly matches the carefree nature.
After coming out as queer in April of last year, "Girlfriend" offers Black a chance to show the world her true self, while also demonstrating how getting back together can be a joyous occasion. The song's first verse shows the wallowing stage ("I packed up everything/All the stuff you left at my place"), while the second verse shows some of the awkward recourses that happen when you opt to get back together ("Friends think I'm naïve… Never liked the chase much anyway"). This all culminates in the celebratory chorus, fit for an 80s movie:
 Ready to dive in the deep end
This time, it's gonna be different
I'm getting back with my girlfriend
Gonna call her, drive on over
Wanna see her, wanna hold her
It hit me all of a sudden
I'm getting back with my girlfriend
As Black told Atwood in a February interview, the singer felt like it was a strong reintroduction. "[A]s you hear more and more of the new music, you're going to hear more and more she/her pronouns, You're going to hear more honest queer experiences and, I think, while this wasn't the only reason that 'Girlfriend' was the first single, I wanted to make it quite clear what's going on here, and I'm not here to make a spectacle out of it," she said.
---
"Girlfriend" shows something of a culmination of Black's young (yet already long) career. Following the public ridicule she received for "Friday," the singer spent much time trying on different personas both musical and non-musical. Black levied the viral nature of "Friday" into a successful YouTube career, where those who stuck around realized that not only was she quite charming, but incredibly mature and able to poke fun at herself years after the fact, and keeping up with her career after the fact has only proven more rewarding.
While her first post-"Friday"[i] offerings were relatively bland teen pop, the more Black has matured, the more she's been willing to show off more ambitious sides of her music. She's name-checked pop weirdos 100 gecs as influences, and provided guest vocals on Dorian Electra's song "Edgelord." When tracking some of her later music, the singer has regularly flirted with the noisier elements that have launched the likes of Slayyyter into stardom and turned Dylan Brady into one of the music exciting producers in the music industry.
Some of those vague lines to more outsider pop can be heard in her more recent singles like "Closer", "Sweetheart" and "Anyway," but some wubs that feel like they could've come from 3OH!3's Want album can be tracked back to her 2017 EP RE/BL. "Girlfriend" feels like a culmination of those modern sensibilities with a nostalgic touch. Even the music video looks like it could've accompanied an aughts teen romantic comedy.
While her 10th Anniversary "Friday" remix may show a completely different side of her musical palette, Black also noted that she has many different facets that she'd like to display throughout her music. "I think you'll hear different references and different influences in each song, because I am truly inspired by so many different things," she told Atwood Magazine.
While Black has shown plenty of promise as a singer who will likely test her boundaries and take her music in more experimental directions (see her 2020 interview with TheNeedleDrop), "Girlfriend" is a peppy gay explosion, where she shows off that she's an artist unapologetic about not only being herself, but also the type of music we can expect from her, which is cheerful, and promising pop.
[i] It's also worth noting: Listening to "Friday" in 2021, there does seem like there's a hyperpopness to it. Perhaps it's mainly because the song was basically a meme when it was released a decade ago, and still receives play for both its playful nature and the silliness of it. It shares some DNA with both "Never Gonna Give You Up" by Rick Astley and "Stupid Horse" by 100 gecs, mainly due to the meme-ability of both of those songs. Both are great on their own, but have either become a meme or were written with some silliness involved.
— —
Stream: "Girlfriend" – Rebecca Black
— — — —
? © Jade DeRose 
:: Today's Song(s) ::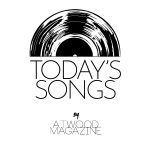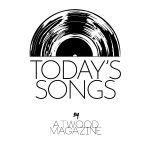 ---
:: Stream Rebecca Black ::