KAIRO's Ej and Ak share their radiant and uplifting debut EP 'Love Letters From Houston', a sun-kissed record brimming with sweet n' soulful acoustic pop and the enduring power of love.
Stream: "Love on TV" – KAIRO
---
Love is something you're supposed to feel and experience, and in order for it to happen you have to accept that you also run the risk of losing that love altogether.
Every now and then, an artist comes around with music so beautifully buoyant and effortlessly uplifting that it renews our faith in life and love. It's hard to be cynical when listening to KAIRO's debut EP; simply put, the Nigerian-born twins give us too many reasons to smile, to look up, and to see the good all around us. A sun-kissed record brimming with sweet n' soulful acoustic pop, Love Letters From Houston is a radiant and uplifting tribute to (and reminder of) the endless and enduring power of love.
If love isn't what we see on TV screens
And write in our journals and live in our dreams
What we doing this for?
Tell me what are we doing this for?
Give me a moment to realize
That we're not the same anymore
Fighting in front of this audience
But that's not what I signed up for
Trying to find the balance on these waves
I'm drowning in the words you used to say
I'll never go, you'll never be alone
Now we're just actors on a canceled show
Released May 25, 2022 via Take & Thrown Records, Love Letters From Houston is irresistibly inspiring. Five achingly expressive (and equally catchy) tracks bask in love's beauty and dwell in its throes as KAIRO pour their hearts out in song. Born in Nigeria and raised in Houston after their family won a US visa lottery, identical twin brothers Ej and Ak have had their hearts set on a music career since they were kids. Now based in Los Angeles, the duo are well on their way to making that dream a reality.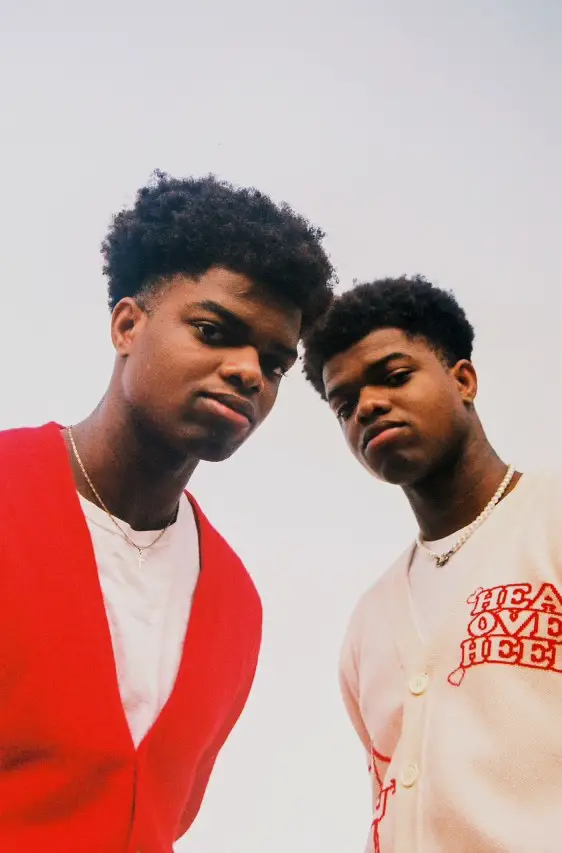 "We've been creating and surrounded by music since we were little kids," KAIRO explain. "Whether it was singing in our father's church, battling on the stage of our school's talent shows, or sharing our interpretations of other artists' songs, the love for music has always been there."
Inspired to share their music with a wider audience, Ej and Ak started a TikTok account named "coverboysofficial" in 2019; within a year, their videos were regularly reaching half a million-plus viewers, with the occasional video breaking into the multi-millions. To date, they themselves have nearly a million followers on TikTok.
"This past year has been filled with so many new opportunities since finding success on TikTok," the twins share. "We quietly took a step back from posting to properly find and develop our sound. This record holds a special place in our hearts because it is one of the first we wrote on our first writing trip to Los Angeles, which has now become our home."
KAIRO got their start singing other people's love songs, and now they're singing their own with a distinctive acoustic pop-R&B sound.
"This record is a sonic depiction of our experience with love while growing up the last two years. Every song was made with the intention of completely leveling up every aspect of our art – sonically, visually, and lyrically," KAIRO tell Atwood Magazine. "We are so grateful to have reached this moment as it's the realization of a lifelong dream we've had since arriving to the U.S. from Nigeria… We did not have many artists in pop that looked like us growing up, so for us to even be in this position — to share our story, our music, and to be able to show others what's possible — is so wild to us!"
"From the beginning, our vision for our debut EP was to show that we are serious musicians and songwriters. We hope fans see a deeper side to us and get to see our musicianship. It's why we kept the production quite minimal and more acoustic-based. We hoped it would leave room to focus on our distinct harmonies as brothers and our lyrics, which highlight very specific parts of our life like 'the long stairs in Cy-Fair' lyric mentioned in 'Anymore Anyway,' which are infamous stairs in our hometown where we'd hang out in high school… It's all pulled directly from what we were experiencing the moment we wrote them.  Love Letters From Houston proved to ourselves that we can make art that is compelling, that holds deep meaning in our personal lives, and that hopefully can be a lot of fun, too. The vision didn't change over the course of recording the project – it really just sets us up for our future projects and helped us think more long-term when planning our careers as artists."
---
It sets the tone for everything that comes after it. It's bare and stripped down, which was done intentionally to focus on our vocals and lyrics. This gives us space to elevate our production with each future project.
The EP's title is an ode to where Ej and Ak started. "While making the EP, we'd write hooks and ideas in Houston and then fly to LA to work with our producers and flesh out each record," the brothers explain. "Everything stems from our home in Houston, so it felt right to honor the city that raised us."
It's hard to choose favorites on record that runs for fifteen straight minutes on unbridled intimacy and unfiltered honesty. Describing their record as "young, love, and lyrically-driven," KAIRO have carved out a niche for themselves in the acoustic pop-R&B space, falling somewhere between Raury and Harry Styles, HONNE and Australian pop phenomenon Ruel. The EP's groovy opening track "Can You Love Me Tonight?" – Ej's personal favorite – aches with heart-on-sleeve longing and earnest passion, whilst the bittersweet "Love on TV" radiates with the stunning, seductive heat of Ej and Ak's vocal harmonies. They embody heartbreak's unabating pain on the gutting "Anymore Anyway," and the gently flowing "Someone Like You" captures young love's immersive, all-consuming nature. Closing the EP, Ak's favorite track "Daydreams" feels true to its name as a love-soaked dreamy masterpiece. "7-1-3, she's in the 8-1-8," the duo sing together, paying homage to Houston and the new home they're creating in Los Angeles.
So I met her in my daydreams
Cruising through the H
7-1-3, she's in the 8-1-8
Just a ride away
She's only a ride away
She's always in my daydreams
Cruising through LA
Summertime girl, she says she's from the Bay
But she's here to stay
She told me she's here to stay
---




Throughout all five of Love Letters From Houston's tracks is a steadfast and uncompromising belief in love.
No matter how much it hurts at times, KAIRO devote their entire first record to that intangible, yet invigorating phenomenon that lights a fire in us all.
"Love is something you're supposed to feel and experience, and in order for it to happen you have to accept that you also run the risk of losing that love altogether. And with that comes the feeling of missing someone who you once knew so well," KAIRO share. "The number one thing we've taken away from creating this project is that anything is possible with hard work and being open to new opportunities. For the past two years, this mindset placed us in the ideal spot with the perfect team around us to execute all our creative goals and dreams we've had all whole lives."
Experience the full record via our below stream, and peek inside KAIRO's Love Letters From Houston with Atwood Magazine as Ej and Ak take us track-by-track through the music and lyrics of their debut EP!
— —
Stream: 'Love Letters From Houston' – KAIRO
:: Inside Love Letters From Houston ::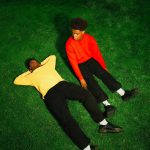 — —
"Can You Love Me Tonight?"
This is Ej's favorite from the EP. This was the first song we created with cut&dry the day we met in LA back in 2020. It holds a special place in our hearts as the centerpiece of the EP and the "beginning" of our journey from Houston to LA. We wrote the hook in Houston and brought it to LA like an actual love letter and it's been a beautiful experience ever since then.
"Love On TV"
Ej wrote the hook for this song in Houston and brought it to our producers Adam and JL (known as cut&dry) in LA. The four of us together fleshed out this idea of how the love we see on social media, movies, and TV is something we all yearn to have. And if it's not that, it just isn't right.
"Anymore Anyway"
This song is a real tear jerker! We had been writing a bunch of songs in LA for a while and heard this one from our friend and fellow songwriter Eric Leva. We instantly knew we wanted the chance to bring it to life and put it on our EP. A true heartbreak song about being a stranger to someone you used to be so close to.
"Someone Like You"
This is the third song we ever wrote out in Los Angeles with our producers. This song holds a special place in our hearts because it was our debut single. We wrote this song together while reflecting on the first moments of a relationship and that infatuation that has you wondering how someone so good could love somebody like yourself.
"Daydreams"
This is Ak's favorite. This one came from experimenting with all sorts of harmonies and vocal stacking – we really channeled Frank Ocean. The song encapsulates what it's like to be so attached to someone you love that you think about them everywhere you go – even your daydreams.
— —
— — — —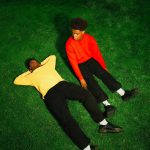 ? © Ashley Thompson
:: Stream KAIRO ::
---