The Mountain Goats have joy exploring criminal themes on their 21st studio album, 'Bleed Out.'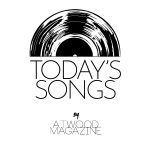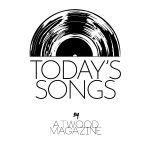 Stream: "Hostages" – The Mountain Goats
---
The opening scene of The Town features a bank heist gone wrong, and the robbers decide to take a hostage in their efforts to skirt the cops. In the movie, the scene lasts only a matter of minutes. Rebecca Hall is brought into a van with a masked Ben Affleck and Jeremy Renner in a scene, which to the viewer lasts barely the blink of an eye. While to us, it was only a matter of minutes, it likely felt like an eternity to Hall's character, but even though it lasted a long time, the rush of fear likely didn't die down in those few minutes.
The Mountain Goats' latest album Bleed Out is an ode to action movies, and the centerpiece is the 7-minute epic "Hostages." The song is one of two lengthy songs on the album (along with the closing, title track), and it sets the tone more perfectly than any of the shorter barn-burners, which fit for an indie rock car chase, on the album. While songs like "Training Montage" or "Wage Wars Get Rich Die Handsome" sound like John Darnielle putting his own spin on a track for a Fast And The Furious soundtrack, "Hostages" is mid-paced, but holding onto the tension that would likely  be building in a hostage scenario.
Mountain Goats frontman and primary songwriter John Darnielle bounces between different points of view from the heist crew bantering in the situation to the newscasters warning for graphic footage. While the situation would clearly be terrifying in real life, there's a certain joy that Darnielle takes in offering warnings, and he's clearly having a blast while playing the part of a high-pressure criminal.
Some of you have been here before
Most of you have not
Some will dwell on the details in the future
Or work to keep it out of your thoughts
While Mountain Goats tunes often consist of questionable to outright evil characters, the joy that the songwriter takes in playing some of the outright diabolical folks in Bleed Out. Whether it's the revenge seekers in "Training Montage" or the cruel tough guy in "Make You Suffer," but nowhere is it as anthemic in the chorus of "Hostages."
We may run out of bullets
We're never going to run out of hostages
The Mountain Goats have been a band built on a sense of urgency, but in more recent years, Darnielle and company have enjoyed getting more comfortable in exploring deeper sonic spaces (see: the outro to "Heel Turn 2" or the sax solo in "Younger"), and a track like "Hostages" is the culmination of both of those to perfectly narrate the type of extended high-pressure feelings that a hostage situation would be.
— —
Stream: "Hostages" – The Mountain Goats
— — — —
? © Spence Kelly 
:: Today's Song(s) ::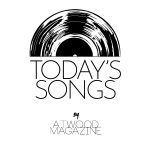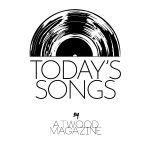 ---
:: Stream The Mountain Goats ::