Easy-going with ethereal groove, Rose City Band's self-titled debut poses questions about the inner city flow of Portlandia and countercultures of the past.
Listen: Rose City Band – Rose City Band
---
I hadn't listened to The Grateful Dead in ages: Something that came to mind when listening Rose City Band's self-titled album. I think something religious came over me in regards to the stylings of happening folks on the main vein of counterculture, the Haight-Ashbury, covered now in the bobo slime of ex-hippies in business, the Warhol & Sons (no relation) taking the underground over with a shopfront and a selection of prayer sweaters and medicine purses that unravel on the doorhinge, stepping out. I saw the holy place and was succored right into the Zionist racket and, instead of getting angry, I got cool, man. I bought a few records at the Amoeba, I got my medicine pouches, I got my dragon tapestry and I stepped out. I went to the Buena and gallanted my goods trying to get a good view of the city with none of those feral homeless in sight; not thinking about the displaced is always a challenge in the capital of urban displacement. I listened to his story, his pain of the constant uproot as the council commissions figure out where to stash him! I walked with the lowest leaf and now was my turn to enjoy the the tallest trees! I paid my dues for the fresh fruits of Babylon-by-the-Sea! I sympathized!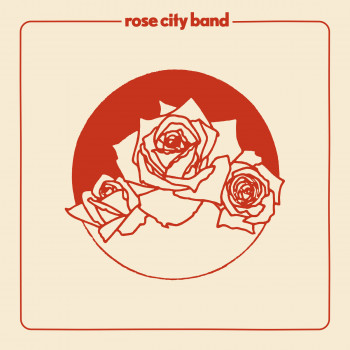 But I should have been mad; the bourgeoisie-bohemians (hence bobos) had fucked it all up. They called the army to sweep the rabble back to their brokedown palaces then bought 'em up, one-by-one, for cultural renovations. Boosted that property value right up, and I, now there 40 years on, paying 30 smackers per record, plus tax. What a rip-off it was, what a schmutz I was! Whether naïf or unethically ignorant, I was a collaborator to this crumbling human ecosystem, a gilded city replete with iPhones and proverbial glass palaces and human feces lining the roads, a testament to America's second belle époque which will proceed either labor reform or civil revolt so ask yourselves these peaceable days which corporate army you shall fight for. It's good to be prepared and in this case I like to think I've graduated to realist, however romantically nauseating I might write. If you hadn't noticed I've been reading a lotta bluster by Lester Bangs, lovable degenerate that he is, and even in my own ramblings I can't help but disagree with his assessments of Jerry Garcia and the Grateful Dead, no matter how much I slag their megalopolis home.
I mean I ain't no spinner, twirling my life away to that melodious left-hand boogie, but there's a point in every Grateful Dead second set where the cut melts right into itself, an ouroboros in aural form, a sonic depiction of the rhythm eating its own tail, slowing to a murmuring fugue on the internal time stop of the brain as you zone in on the sheer trip of the unchained melody. It's this area of the song that Rose City Band, led by Erik "Ripley" Johnson of Wooden Shjips, excels in reproducing for his own composition, seven wide open easy-going tracks as close to instrumental were it not for the whispering lyrics punctuated by Neil Young harmonica solos or downright ethereal guitar lines- cooing your mind to the waving lengths of ceiling textures and wallpaper patterns.
But Johnson did one thing right: He stepped the hell out of San Francisco. I've been saying Portland is the San Francisco of the new millennium since I thought it up for this piece but goddamnit it is, population wise. It means we can hone in on a couple of artists without having to freak out about multiple scenes with multiple megamillion winners. No, we've got a smattering of big-leaguers and a fair amount of solid up-and-comers to be proud about even though we'll never be some tin pan alley in Chicago, New York or New Orleans. The musicians of Portland always touch on the psychotropic, whether live or studio, weaving or welding worldbeat or folk-based theories to garage-labbed formulae, a trial-by-error development of quirk.
Watch: "Wandering Feeling" – Rose City Band
---
While the sound has no such quirk, it would never have a snowball's chance in hell in the New York of the West Coast, which has commodified its history as the cradle of counterculture in becoming a cultural center. Rose City Band (released 24 May 2019 on Jean Sandwich records) isn't a long-player of otherworldly weirdness but rather ethereal groove. It might take something more than just the Cisco spacefolk before this Stumptown Coffee Colony really embraces them as their band, no matter how well "Rip City," "Me and Willie" or "Rivers of Mind" describe the innercity flow state of Portlandia. Conversely if it were too on the nose, what with passing references to Carrie Brownstein or Fred Armisen, we might just roll our eyes back so far into our skulls that we kill ourselves in a psycho-horror performance titled "The Individual and Communal Dangers of Television on Mental Health, or How I Learned to Stop Panicking and Put the Fucking Bird On It."
Instead the lyrics are murky. I've not understood a single word besides "Rip City" and I care not learn any more because I'm pretty sold on this album being worth your money for excellent couchpotatoin' without the stigma of easy listening, MOR Fleetwood Hackery or lightweight Eagle-ites. This is pure Garcia band goodness and, in spite of my feelings, I'm not going to put a hero tag on Ripley, not since it turned out so poorly when I did the very same to Eric Clapton. Sure, I can forgive but how can I say I learned anything if I jump right back into this black-and-white hero game. No, I admire what Johnson does on. There's blues pedigree here and it sounds like one half of the puzzle that Wooden Shjips constructs with an out-there tone and a gluttony for timbre. Were the two adhered together, the Shjips or Rose City Band might transcend their genres but instead they remain a top-of-form band: masters of sonatas and ballads, super showcasers of style without excessive need for substance as most avant-garde projects require, presented to us like the Golden Apples or caviar; an acquired taste. Nay, this is just a solid block of extended 12 bar spacebluesfolk music made for the comedown after your looping, yooping, vocal-instrumental hour-long mixtape finally ends.
— — — —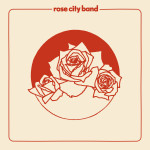 ? © 2019
:: Stream Rose City Band ::