Gregory Dillon's '80s influenced electronic pop track "Where We're Going" is a colorful and genuine showcase of emotion and human connection.
Listen: "Where We're Going" – Gregory Dillon
---
Do you remember that feeling of new love? The butterflies and innocent laughter sat squarely alongside that undeniable nervousness in a new relationship? Gregory Dillon captures his own experience with a newfound love on his latest single, "Where We're Going" (Released July 12, 2019).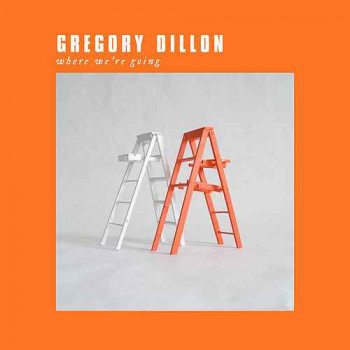 "Where We're Going" beautifully encapsulates the euphoric, slightly terrifying, haze of falling for someone. The atmospheric synths shimmer and swirl around Dillon's sweet, slightly reverberated vocals.
I think that we should head to the rooftop
Clear as the night and skyscraper shadows
Running around and smoking tobacco
And it feels so right
"'Where We're Going' was written at the beginning of my most recent relationship," Dillon told Atwood Magazine. "I associate a lot of nostalgia in the song to the staircase leading up to my rooftop, which for me, was our little paradise above the city."
The track is Dillon's fifth release and fits in perfectly with his previous, equally gorgeous, '80s influenced electronic pop tunes. His recipe of stadium drums, shiny synths, addictive vocal hooks, and unironically romantic poetic lyrics are captivating and endearing. His work inspires a warm and familiar feeling of safety, young happiness, and genuine friendship.
I'm leaning in, my head on your shoulder
Inside your arms I feel so much warner
Can we stay here and feel this forever?
It would make my night
Dillon never fails to invite us into his cinematic, colorful world on each of his singles. From the ethereal longing on his first single "Alone With You" to the intergalactic whimsy on "Alien Boyfriend", each is as charming as the last. On "Where We're Going," he urges us to forget our worries and enjoy new love and all the excitement that comes with it.
"As excited as I was to be in love I was also chock full of anxiety, (literally) not knowing where this was going," Dillon said. "This song surprised me because after writing it, it became a larger reminder that the present moment is the best moment."
The video for "Where We're Going" happened as serendipitously as love seems to. When Dillon and director Jake Sofaer happened upon a weekend fair in Queens, they decided to shoot the video then and there. The backdrop of flashing, colored lights and innocent fun parallels the song's sentiment and retro pop vibe.
Watch "Where We're Going" – Gregory Dillon
---
Each of Dillon's tracks fits together like a puzzle piece – seamless yet distinct. Similarly, he presents his work as cohesive but separate, with all of his singles featuring a color and singular image. "Where We're Going" showcases the color orange and imagery of a ladder. This just might allude to the idea of taking a risk and rising above fear when it comes to love.
All off Dillon's tracks exude genuine emotion and human connection. It's inevitable that he'll continue to grow among listeners who care for romantically and expertly produced electro-pop tunes. From his vocals to his lyrics and the way he invites listeners in, his work is a joyful respite for everyone.
— —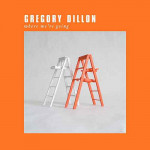 ? © Curtis Scott Brown
:: Stream Gregory Dillon ::