Every Friday, Atwood Magazine's staff share what they've been listening to that week – a song, an album, an artist – whatever's been having an impact on them, in the moment. Here's this week's weekly roundup!
— — — —
— —
:: The Two of Us – Chloe x Halle ::
By now, you probably know who Chloe x Halle are. They recently performed after Gladys Knight at the Superbowl, gave a pulsing rendition of Donny Hathaway and Roberta Flack's classic "Where Is the Love" at the Grammys, and were even nominated for a Grammy themselves, alongside cosigner and benefactor Beyoncé. The two sisters were discovered by Knowles-Carter after their sweet cover of "Pretty Hurts" on their YouTube channel, and subsequently signed to her label imprint – they even got to tour with her on the Formation Tour.
Their Grammy nominated debut album, The Kids Are Alright, is great. The sisters, still only 18 and 20 years old, write their own music, and even more impressively, produce it themselves. However, what I want to talk about is their 2017 not-an-album-not-a-mixtape, The Two of Us. Where The Kids Are Alright had several co-producers and writers (including Ariana Grande writer Tayla Parx), The Two of Us is truly just that. On this mixtape, the Bailey sisters proved their shocking aptitude for atmospheric, unique R&B in under 30 minutes. Filled largely with short interludes and a few full-length songs, it works best listened to straight through – the songs flow seamlessly together and create a reverb filled little world. There's the Queen Bey tinged "Too Much Sauce," the swirly, playful "Poppy Flower," and even a feature from The Internet's Steve Lacy on the short, funky "Worries." The sisters' voices are different, Chloe often sounding like a mini-Bey, and Halle with her near-operatic tone, but they blend beautifully. The production is lush and genuinely interesting, and it makes their sound feel more true. Everything they do is crafted by and for themselves, and this is what makes them so special.
---
:: "Periscope" – The Bergamot ::
"I've been waiting on you all my life, all my life," sing Jillian Speece and Nathaniel Hoff in an invigorated chorus full of affection and ardor. "… I never knew, I never knew, how much I love you." "Periscope," The Bergamot's first single of 2019, marks a powerful and striking return for a band we've been lauding for years. Acoustic guitars drive a sweet, urgent melody as the married Brooklyn duo sing in harmony:
Well there I lie awake with you
It's nothing new
Like an old cartoon
Flickering on the T.V.
Through a periscope
I see our lives
Through my eyes
I know
We'll be alright
We'll be alright
"'Periscope' is the song that we have been opening every night with over the last 3 years on the road," Nathaniel Hoff told me over email this morning. "I think people just assume that our love and journey are easy and fun. But the truth is falling in love is easy, staying in love is hard. Especially on a fifty-state journey uniting people in 2016. 'Periscope' highlights a vulnerable period for myself and for our relationship. I was (and still am!) just a struggling husband trying to let my worried wife know that we will be alright. Even though to this day I have probably never been more scared for our lives and overall well being then during those months. Those days still keep me up at night, the things we saw out on the road that year, but that's for another time."
Life moves and people change; when you're in love, you're holding on for dear life, through thick and thick, darkness and light. "Periscope" attacks love with an incredible rush of energy, inspiring cheer and excitement in all who stop to soak it in.
Hoff continues: "'Periscope' attempts to paint love as it occurs living out on the road. As if I was submerged under the ocean waters, viewing the vastness of life and love through the narrow lens of a periscope… The real story is the journey – and the journey the story. Road life to me feels the same, and we wanted to capture that in this song and video."
The Bergamot's video is a beautifully poignant, moving tearjerker that reminds all of us lovers why we feel the way we feel for our special someones. They capture the spark that ignites in our hearts, singing from a place of authenticity and intimacy: "I never knew how much I love you."
"Periscope" reminds me why I value love above all else. Give it a listen 🙂
---
:: "Miracle" – Caravan Palace ::
Out of all the acts to come out of the electro swing scene, Caravan Palace has captured my heart the most. Parov Stelar and DJs like him have dominated the genre, savants as they are at sampling and jazz age callbacks, but Caravan Palace has forged a sound all their own. Theirs is an ethos not forged by callbacks, but synthesis and forging forward. As it happens, they're from France, like Stelar and so many other electro swing groups, but this only highlights their uniqueness in a genre that has deep potential, but deep stagnation.
Released in early February, "Miracle" actually leans away from the archetypes of electro swing – without abandoning the electro swing flavor. Most bands in the genre depend on samples and, occasionally, over reliance on tropes from the jazz age that are simply unrelatable to a modern audience. Caravan Palace, with "Miracle" show that they can forge their own direction without leaning on the used tropes of thick beats coupled with aged samples and anachronistic lyrics. Zoé Colotis' vocal delivery may be the sexiest in any modern genre, leveraging the swagger of swing with the valence of modern pop and synthesizing them effortlessly. The lyrics come rapidly, but with a syncopated rhythm that keeps the listener on edge, never letting a predictable beat take front stage.
Musically, the song is definitely electro-swing – but relies less on horn samples from the '30s. The beats are prominent and jazzy chords dominate. "Miracle" makes me excited for Caravan Palace's next release (as though I needed an impetus), so listen so you can be infected with the same bug!
---
:: "Andromeda" – Weyes Blood ::
The Andromeda Galaxy is said to be twice the size of our Milky Way. Although we are able to roughly determine its diameter, such distances are unfathomable to the human imagination–– it is of cosmic dimensions that will forever remain theoretical, mystifying, and always beyond total comprehension.
In some ways, so is love. For Weyes Blood, fronted by singer-songwriter Natalie Merig, love is a concept: abstract, blurry, endlessly shifting. In her latest track "Andromeda," the name of our neighboring galaxy becomes a metaphor for the reckless domain of love that Merig explores tentatively. At first, Merig finds love isn't something worth leaping for, a star that will eventually burn out:
Andromeda's a big, wide open galaxy
Nothing in it for me except a heart that's lazy
Running from my own life now
I'm really turning some time
Looking up to the sky for something I may never find
 From her skeptical perch, Merig views this supposedly rewarding infinity of romantic potentialites as nothing but a trodden landscape of surefire disappointments. The misery that accompanies the hopeless search for romance is a sentiment we have heard before, but what makes "Andromeda" an interesting take is that Merig speaks of love as a thing that must reveal itself, at its own pace. Although she appears fainthearted, she still casts out a line, patient, holding out for a catch:
Love is calling
It's time to give to you
Something you can hold onto
I dare you try
---
:: "Handmade Heaven" – Marina ::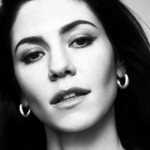 Marina Diamandis is officially back and, unfortunately, without any of the diamonds. Although this is the second single to be released from her upcoming album (the first being "Baby" featuring Clean Bandit and Luis Fonsi), "Handmade Heaven" is all Marina with a new, fresh sound but same intoxicating vocals. I've been listening to this single since it came out last week, and I have to say it's making me very excited for her album. It's definitely a more psychedelic, laid back sound than her usual upbeat funky music, such as previous albums Froot and Electra Heart. Although it's different, I think she has a lot in store for her fans.
In this handmade heaven, I come alive
Bluebirds forever colour the sky
Marina discussed a little about the song on Twitter,  revealing that the song is not only about feeling out of touch with everything, but also that special feeling of connecting with someone who's on the same wavelength as you. Looking closely to nature and seeing how effortlessly everything works, it contrasts with how our brains are constantly trying to adapt to change. Marina wrote "Handmade Heaven" about an imagined paradise, where you are able to connect to things easily, like nature; however, when you are able to make those connections easily, such as focusing on something small or simply communication with someone who's on the same page, it feels like this "handmade haven."
---
:: Jamie Cruickshank ::
To put it very simply, Jamie's Cruickshank's music is astoningly singular. The unique production and lyricism that he effortlessly employs fresh like a restorative breath of fresh air. His singularity is best evidenced on his track "I Can See Totterdown," which sees him combine folk influences with his own individuality to craft a beguiling track that beautifully draws you in; fully immersing you in Jamie's headspace.
His unique sound undeniably results from his unique experience of being diagnosed with chronic fatigue syndrome while studying Mathematics at Oxford University. His evidently analytical brain influences his lyricism profoundly as he grapples with deep thoughts about the nature of our relationship with one another. In some respects, folk music has fallen out of fashion so it's incredible to hear an artist with such a fresh approach to the genre.
---
:: "Eighteen" – Beabadoobee ::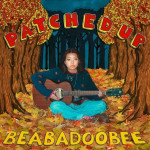 People say you shouldn't judge a book by its cover and maybe the same can be said for records. But cover art does have a way of drawing us in or sometimes encompassing what the songs featured are like. Therefore it can be difficult not to judge. Beabadoobee, AKA Bea Kristi, has boldly illustrated, childlike imagery that looks like pages from an art journal wholeheartedly produced way into the night when probably should be sleeping. It's a turning of adolescence into creativity, which is precisely what the music is about.
Kristi, now eighteen, started playing guitar when she was seventeen (although she's always written songs and grew up playing violin). Her EP Patched Up (released December 7) is a sweet but brutally honest portrayal of teenage life, her innocent sounding vocals combined with the simple accompaniment of guitar giving the impression of sharing secrets in a bedroom. (Recent posts on her Instagram include self-recorded videos of her performing in her bedroom complete with poster-covered walls, unmade bed and scattering of teddies) She sings about fears, boredom, and having a crush on someone in class. "Eighteen," though, feels particularly relatable.
Don't wanna be eighteen with responsibilities
Sometimes I get scared of growing up
Entering a world with broken dreams
Sometimes I get scared and throw it all up
And June the third is
Coming closer and I'm
Nowhere near closure
Adulthood can suck, it can be scary. Especially when listening to the song and substituting the word 'eighteen' with 'twenty four'. At least the soothing sounds make it a tiny bit more reassuring.
---
:: "No More" – NIMMO ::
Alex Killian, San Francisco, California
NIMMO audibly mimic the feeling of fear and panic that comes with losing love on "No More." A combination of trance, synth and dark pop, it's a gorgeous atmosphere surrounding a heartbreaking message of lost hope. Brooding saxophone melodies play against swinging synths and driving beats, all with Sarah Nimmo's haunting vocals at the forefront. The lyrics, delivery and production each bring a vital piece to that fearful feeling of being alone. That impending panic of losing the person you love most, and not even seeing it until now. For me, this track is beautiful, scary and hauntingly real. NIMMO fantastically pinpoint that sinking feeling just before things start to spiral; when you first realize this really might be ending. "No More" displays the sharp production of a specific soundscape and expert communication of human emotion. I can't wait for more of NIMMO's new sound.
---
:: Eat Me, Drink Me – Marilyn Manson ::
I watch the Grammys every year, and even when the Grammys are really good (like this year), they can always be better.  As I watched, I thought what is this night of many performances missing?  Then, I realized: we need to let the Antichrist Superstar himself, Marilyn Manson host the 62nd Grammy Awards in 2020.  Bradley Cooper can't show up to sing "Shallow" with Lady Gaga? Let Manson do it. You need jokes? Manson's got 'em. You want someone who will throw raw meat at the losers? Manson will go to the grocery store and buy it himself.
In turn, I've been listening to the thank u, next of Marilyn Manson albums Eat Me, Drink Me.  Manson's 2007 comeback album is an underrated piece of his catalogue, and it's a fitting album for Valentine's Day. It's the album Manson wrote for his ex-fiance Evan Rachel Wood, when they first began dating, and it has some of Manson's richest songwriting.  Tim Skold's melodic guitar playing brought a sense of purpose to Manson's heart-wrenching lyrics.  It's a near perfect goth-metal romance album. When Manson hosts the Grammys, he can even open the show by playing "Putting Holes In Happiness," because that's normally what the awards show does anyway.
— — — —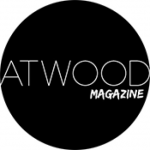 ---
:: This Week's Features ::