Brooklyn-based singer/songwriter and multi-instrumentalist Hank dives into their cool, confident, and achingly unfiltered debut EP 'Call Me Hank,' a dazzling coming-of-age introduction (produced by Jake Luppen) full of raw passion and pain, cathartic country and hypnotic hyperpop. and everything in-between.
Stream: "Call Me Hank" – Hank
---
Hank's debut EP is more than an introduction: It's the birth of someone new.
The project of singer, songwriter, and multi-instrumentalist Sara L'Abriola, Hank is a moniker and a persona all in one – part-real identity and part-alter ego, but all-in where it counts the most: Being unapologetic in song. "I just wanna play in the pub singing Neil Young for the Fisherman's Club," they declare in the aptly titled "Call Me Hank," a warm, bright voice ringing out over jangling acoustic guitars, electronic drum slaps, and woozy, subdued synths. "All the old men are gonna buy me beers, and tell me all the things that they did over the years."
It's not a scene you see often in Brooklyn or Manhattan, but it's one that the artist might have grown up with back in their hometown of Garrison, just sixty miles north of the city, on the southern edge of the Hudson Valley. Or perhaps it's a scene plucked from a memory of their time on the road – first as a Django Reinhardt-inspired teenaged swing guitarist, and later on as a touring multi-instrumentalist for artists like Samia, Gus Dapperton, Overcoats, Del Water Gap, and Hippo Campus.
Sounds, styles, and worlds collide in the first thirty seconds of Hank's mere existence, and it's here that we come to understand Hank as someone who's lived many lives, and is here to share them all. Cool, confident, and achingly unfiltered, Call Me Hank is a dazzling coming-of-age record full of raw passion and real pain, cathartic country and hypnotic hyperpop. and everything in-between.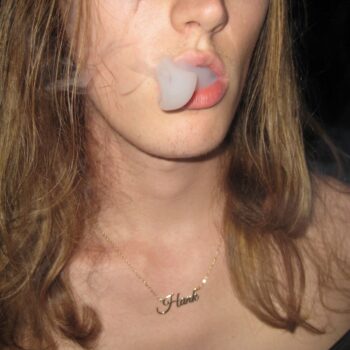 I just wanna play in the pub singing Neil Young
For the fishermans club
All the old men are gonna buy me beers
And tell me all the things that they did over the years.
Suzuki 540 and it got big smacked
I set it on fire and it made me hot.
Haven't had a credit card in 15 years
Paid my ticket and it got me here
You can call me Hank yeah
Gamble on a game every chance I get
Drinking Hamm's and sleeping with myself
You can call me Hank, yeah.
Independently released June 30, 2023, Call Me Hank (Deluxe) is as invigorating as it is enthralling. The deluxe version of Hank's debut EP, originally released late last fall, adds fresh color and nuance to what was already an exciting best-foot-forward from the burgeoning Brooklyn-based artist.
Hank is L'Abriola's first official solo project, and one that instantly sets itself apart form everything else they've done up to this point in their career. "I am pretty gender fluid, and I needed my project to reflect that," the artist explains. "My voice is pretty high so I wanted to choose a stereotypically manly name to sort of equal out the gender scale. I don't know if it worked but that's how I think of it."
You can call them Hank.
Working together with Hippo Campus' frontman Jake Luppen, Hank found their voice in stories that bridged reality and fantasy and songs that blur genre lines.
"This record is a collection of ideas turned songs that I have been collecting for a very…very long time," they tell Atwood Magazine. "When I finally had the support and motivation from the producer, Jake Luppen and a co-writer, Raffaella Meloni, I was able to finish writing and recording these songs which have become the introduction to Hank. The record deals a lot with insecurity, jealousy and guilt and I wanted to introduce Hank as someone who falls victim to these emotions but also understands when they are reacting and how ridiculous a reaction can get."
"I wanted to release a deluxe to give the listener a chance to hear what this EP sounds like live as well as showcasing some of my friends' talents and styles on these tracks. A big part of Hank is performing live and creating versions of the songs that are unique to that specific performance. I think the live versions capture that."
"This is my first record, so I didn't know what it was going to be," they add. "I've had these ideas for so long that there was more of variety between every song. As I was writing and recording it I realized specific experiences that affected me the most and caused me to react from insecurity and guilt. I wanted to tap into that."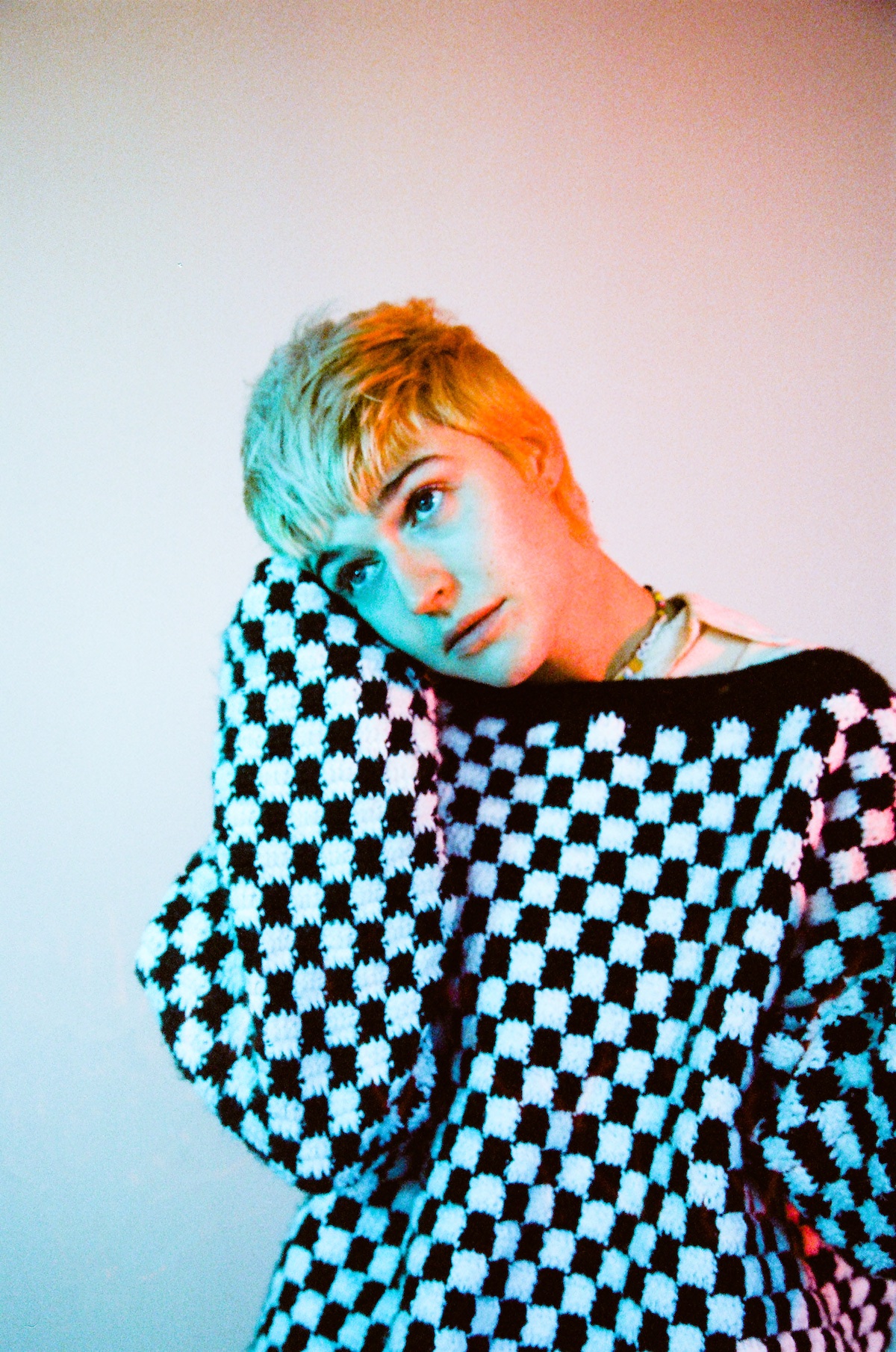 Hank describes their record as "country, yearning, and rave" – three words that feel a bit odd when written or read next to one another, but apply in equal doses to the music.
"I think it's important to not take yourself too seriously, and I wanted to make something playful but with an underlying tone that something had deeply affected me," they explain. "I'd like to believe that this is captured in the EP."
The deluxe EP brings five additional tracks to the original five-song record, each a fresh take on one of the originals. For example, the aforementioned opener "Call Me Hank" gets its very own live version that brings out the song's country side, while the brooding, heart-on-sleeve electro-pop tune "All for You (Baby)" gets a remix courtesy of Nashville's nickname jos.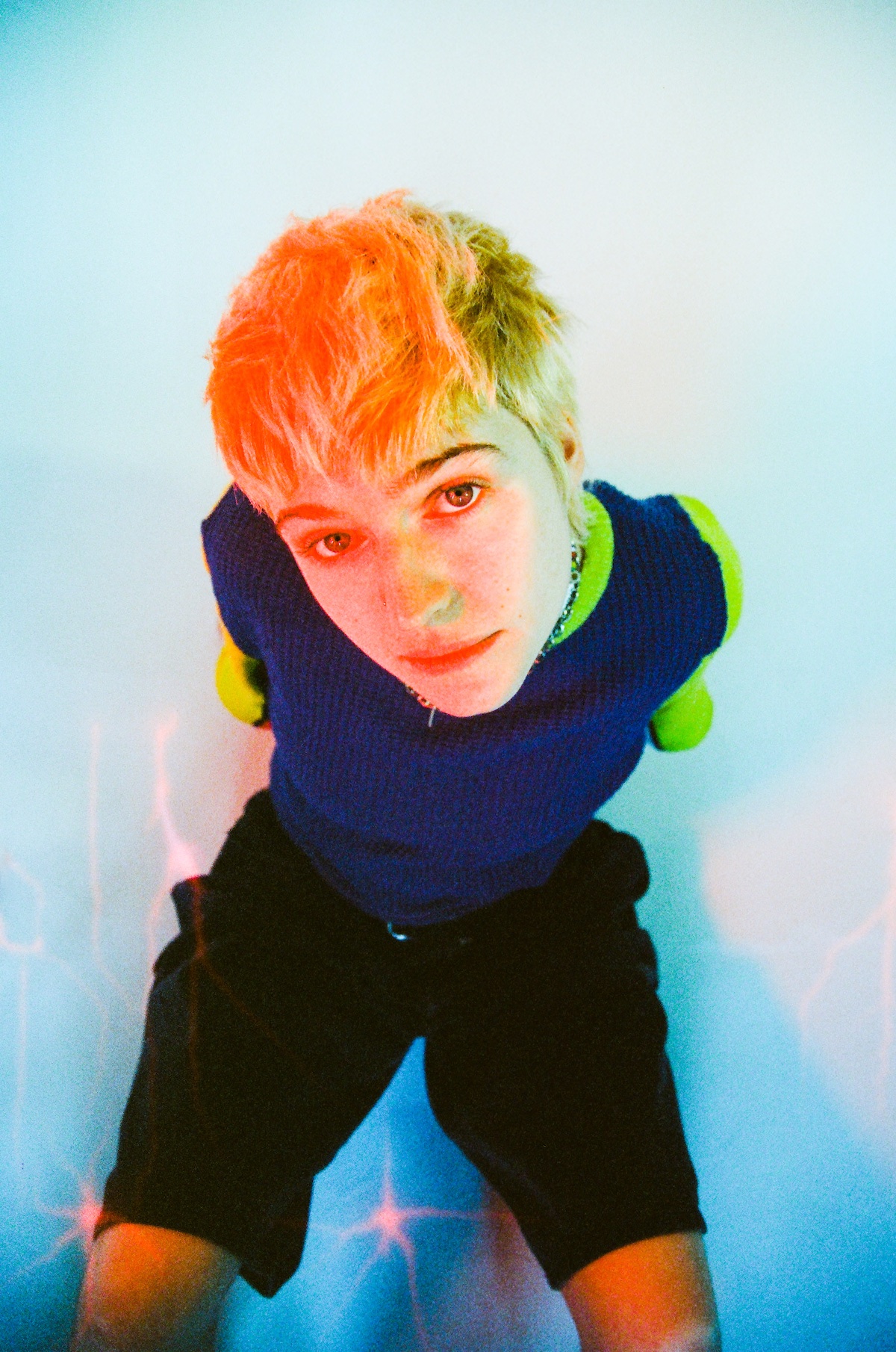 These tracks open up the possibilities of what a Hank song can sound like, while expanding the artist's community and passing the mic to some of their friends. The best example of this is "Your Ex, Man," whose original version takes the form of a suped-up Neil Young song: Forlorn balladry meets the angst and agitation of youth as the electronic and country worlds collide, to stunning results.
TONY OR TONY's remix, on the other hand, is a club-ready banger that will get your heart pumping and head bobbing at unreasonably high rates of speed. It's intoxicating.
---
While each of these tracks deserves your time and attention, we keep coming back to those first five songs that introduced us to Hank last November. "Well it's just what I expected, shirt sleeve soaked with tears. Crying on the southbound Amtrak, White Ferrari in my ears," Hank sings on the emotionally charged "One True Dear," a track that rises from a soft, tender piano ballad to a spellbinding, fully-orchestrated enchantment.
Then there are the sage words of the EP's finale, "Guilt Trip," whose ending promises to play on repeat in your mind long after the music's over:
I know being young will get old soon
But I would give it up 'cause I love you
Did I disappoint you
You know I don't mean to
Hank's debut is charming and churning, radiant and relentless, passionate and raw, feverish and fragile.
Call Me Hank is a singular introduction to an artist's we've only just begun to get to know, and that's the point: With their unique musical palette and truly soul-stirring lyrics, Hank could go literally anywhere and do anything from here. Buckle up, because it's sure to be a wild ride, and we're here for the long haul.
"I hope that people can look at their own experiences and allow themselves to feel affected by them, but also find that lighthearted feeling of acceptance," Hank shares. "I continue to see the levity in my own experiences through the remixes and live versions that are featured on the deluxe."
Experience the full record via our below stream, and peek inside Hank's Call Me Hank EP with Atwood Magazine as they take us track-by-track through the music and lyrics of their deluxe debut!
— —
Stream: 'Call Me Hank' (Deluxe) – Hank
:: Inside Call Me Hank (Deluxe) ::
— —
Call Me Hank
This is an introduction to Hank but also a glimpse into a fantasy of mine. I love to romanticise small town life and I wanted this to be a basis in which all the other songs exist within.
All For You (Baby)
I didn't want to be kept to one style and wanted to incorporate more electronic elements into my music. The song explores how Hank deals with rejection and scheming how they could run into someone they once were with.  The production is playful to sort of emphasize how nonsensical Hank's reaction is.
One True Dear
This is a song about finally accepting the end of a relationship and being grateful that it happened. When this particular relationship ended, a psychic told me that this person and I had been together in past lives too. It was comforting to know that karma had run its course and personally I think there should be more songs about that. I don't know, just my two cents.
Your Ex, Man
Another playful song explaining honestly a terrible experience. A lot of my music is about insecurity and jealousy and I think this song explains that but also, again points out the ridiculousness of a reaction
Guilt Trip
I love using vocal effects over classic and natural instrumentals. Guilt Trip is about the feeling that you're always letting someone down. Sad.
Call Me Hank – Live
I wanted to give the listener the experience of a Hank show. When my band plays Call Me Hank it sounds way more country so I wanted to showcase that. Also I think my band rips.
All For You (Baby) – nickname jos remix
I didn't have to explain to Jos that All For You was inspired by pop punk but when he sent me his version I knew he definitely understood that. He also played drums on it too which gave the song a way harder vibe.
One True Dear – Live Acoustic
I was dog sitting for my piano tuner who lives in a piano showroom at the time of this. I wanted to do a live version of One True Dear because I had never been surrounded by that many nice pianos in my life. I asked one of my favorite musicians, Mike Haldeman to play guitar with me but he opted to play clarinet instead which was even better.
Your Ex, Man -TONY OR TONY Remix
They snapped on this one. I've always wanted to put one of my songs in a  DJ set and now I can. Thank you TONY OR TONY.
Guilt Trip – Live Acoustic
Another one from dog sitting at the piano showroom. Mike Haldeman played guitar and interpreted the song beautifully.
— —
— — — —
 © Carina Allen
:: Stream Hank ::
---