Erupting in a blaze of pop/rock fury and intimate emotion, The Hottman Sisters' roaring "Fire" burns with passion, renewal, freedom, and self-discovery.
— —
Sometimes, in order to grow and move forward, we need to let go of the past. This is, of course, far easier said than done: Each of us has a version of ourselves that exists in our minds, a prototype of the person we think we are and the person we strive to be on a daily basis. While this can play an important and grounding role in building self-confidence or self-worth, such stability doesn't work if we ourselves are unstable. When you know you need to change, it's better to shed all pretense and work off a blank canvas, than to constantly refer back to a faulty template.
Nebraska trio The Hottman Sisters embrace this fresh mentality in their heated new anthem: Erupting in a blaze of pop/rock fury and intimate emotion, "Fire" burns the past as a means of finding freedom – facilitating self-discovery, renewal, and transformation. An unshackling of mental chains, it's a new beginning for a band whose bright future is still unwritten.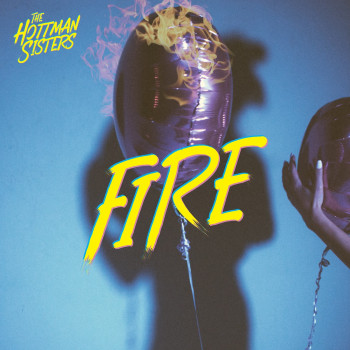 Light the place on fire
Burnin' up the memories
I think I'm getting heatstroke
Smoke will bring me to my knees
Strikin' up the matches
Leave the places in ashes, please
Tip over the candles
Let the flames come over me
Atwood Magazine is proud to be premiering "Fire," the lead single off The Hottman Sisters' upcoming "official" debut EP, LOUDER (independently out September 28, 2018). Hailing from Omaha, Nebraska, the band led by sisters Jessica and Heather Hottman formed in 2015 and have spent much of the past three years honing their sounds, both live and on record. They released their now-out of print first EP, This Two, in 2016, and played over 70 shows in 2017 – including opening slots for headliners like Run the Jewels and The New Pornographers.
Recently adding Ed Getzlaff as their permanent drummer, the indie pop trio emerges today with a fresh sound and dazzling look: "Fire" is confident and fierce, an intense introduction to an artistry we cannot wait to fall for over the next few years. Blending buoyant pop melodies and big hooks with rock guitars, keyboard beds, and rich harmonies, The Hottman Sisters sound similar to HAIM and Chicago indie pop band Tara Terra.
Shedding the past's weight in order to step unencumbered into a new skin, "Fire" is an all-too-perfect reset for The Hottman Sisters. Jessica Hottman's celestial vocals drive the song forward with urgency and vulnerability. Pulsing guitars and pounding drums set the tone as she and sister Heather expode in an enchanting chorus chorus: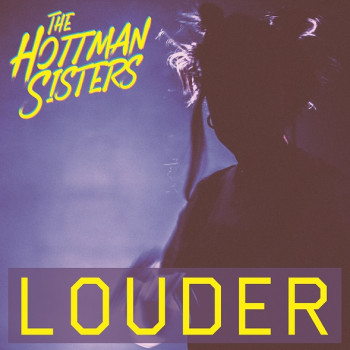 The fire
Like a roaring sound
Consuming
What used to hold me down
The fire
Like a roaring sound
Consuming
What used to hold me down
"I wrote this song at a time when I was leaving behind an old version of myself," Jessica Hottman tells Atwood Magazine. "In this song, I am allowing fire to consume what has held me back from becoming who I was made to be." Transcendant and vivid, "Fire" is a literal and metaphorical chance for The Hottman Sisters to tell their own story and chart their own course.
The Hottman Sisters' LOUDER EP is out September 28, 2018, and we cannot wait for whatever this trio has in store. For now, indulge in the band's roaring "Fire" exclusively on Atwood Magazine!
Stream: "Fire" – The Hottman Sisters
— — — —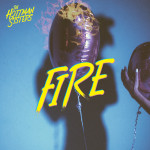 ? © Carley Scott Fields
:: The Hottman Sisters ::