— —
Don't you feel it, darling when you sleep?
Inspiration is in the air and in the clouds on RKCB's new Shores EP, an intimate exploration of nature and connection. Out 2/22/2019 via AllPoints, Shores offers a dazzling six-track indulgence of lush sonic tapestries that breath light and life into a quiet room.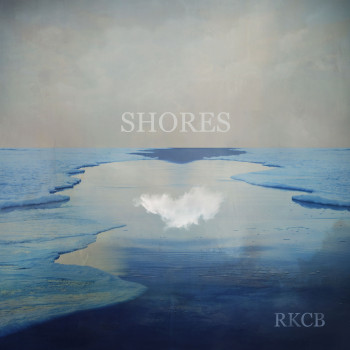 'Cause when you talk
to me about the future
I'll be the one to keep it all around
And I know it's hard to see your own illusion
But that's what's keeping you
from coming down
– "For Me For You," RKCB
Named after its two members' initials, RKCB formed in 2015 as the musical and production duo of Riley Knapp and Casey Barth. The Los Angeles-based pair caught the pop and indie worlds' collective attention with 2015's debut EP Short Films, and over the past few years their collaborative work with other artists (either as producers or songwriters) has earned them well over 100 million Spotify streams. They know what it's like to be in the good graces of Billboard's charts, but it's as RKCB that Knapp and Barth truly shine brightest. RKCB's own music vacillates in and out of the "electro-R&B" label, encompassing dreamy synths, warm flowing vocals, and nuanced percussive elements that move with the music, rather than leading it.
In short, theirs is the stuff of dreams coming to life.
In premiering RKCB's haunting single "Know Love" last October, Atwood Magazine observed how the pair's newest msuic dives "deeper than ever into the depths of emotion":
Pushing their characteristic alternative R&B/dream pop sound to new heights, these songs ache with passionate feeling and undulating warmth.
The same virtues can be said of Shores in its entirety. Heartfelt and moving, Shores ebbs and flows with inner resolve as RKCB bring listeners on a journey full of reflection and stimulation. Opener "Alone with You Pt. 2" immediately introduces a colorful world of sound, with bombastic ethereal synth slides comprising the bulk of a fascinating instrumental melody. "For Me For You" follows with a watery wonderland of sonic charm as Casey Barth sings smoothly of being "another one of your illusions" to a subject for which he feels as much love as he does heartache.
The track "Flowers for Vases" is easily one of RKCB's most best and exciting to date, finding them basking in the heat of a special moment. Their message is one of realization and love as they celebrate the special glow of connection:
and now we're picking
flowers for vases
and making towers
we made it, my baby
and I find these hours
are sacred
and taking time from you's
wasting away
– "Flowers for Vases," RKCB
RKCB's lyrics are clever and poetic, often requiring multiple listens to understand at a greater depth. They pour themselves into each line with as much energy and intent as they do their sounds. EP closer "Till We're in the Sea" is emblematic of this quality; the song is a passionate take on climate change dressed in the garbs of a relationship story, and it offers tremendous insight into both:
Can we call it motion
if the only thing that's moving is our line?
Drawn across the sand
as if we're sifting and
adjusting space and time
'Cause everything we know is just a story
We've been told and keep repeating 'til we're tired
But if we try, if we try
Leave me in my own skin
in which I was, in which I was born
In the wind, predestined,
gone before the oceans wash ashore
Don't you feel it darlin' when you sleep?
I'm not stopping 'til we're in the sea
Don't you feel it darlin' when you sleep?
– "Till We're In The Sea," RKCB
Stream: "Till We're in the Sea" – RKCB
---
Occupying a similar yet distinct soundspace as London duo Aquilo, RKCB have successfully set themselves even further apart from the pack on their sophomore EP. Shores asserts a dominance over sound, space, meaning, and feeling in a way that few extended plays are ever able to effectively convey: It's a world unto itself, a special six-song universe where humanity and nature coalesce, taking on love and pain in equal breaths.
RKCB's Shores EP is out February 22, 2019 via AllPoints. In advance of their new release, RKCB shared with us five songs that influenced them. Dive deeper into the Los Angeles duo below, and be sure to give Shores your undivided attention!
:: RKCB ::
Five Songs That Influenced Us
This gem had just come out when we started working together. The atmospheric production mixed with Milosh's airy vocals was a massive inspiration for our first song "Comatose."
---
After working together for a while, we realized that we had a deep love for this song. Chris Martin is a massive songwriting influence for the both of us.
---
A sonic genius, Photay has seemed to flow effortlessly between unique soundscapes while maintaining song power. The way he uses instruments and odd sounds as hooks is very captivating to us.
---
Though they might not be well known, Beatenberg are some of the most gifted musicians/writers around. The bright sonic palette mixes with their heady lyrics in a way that feels so good.
---
A classic. The melodies, swagger and overall vibe is something we try to replicate in all of our recordings.
— — — —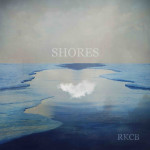 ? © Alex Stoddard
:: Stream RKCB ::
---
2/21 – Salt Lake City, UT – Kilby Court – #
2/23 – San Francisco, CA – Rickshaw Stop – #
2/27 – Seattle, WA – Neumos – #
2/28 – Vancouver, BC – Fox Cabaret – #
3/02 – Portland, OR – Doug Fir Lounge – #
3/07 – Santa Ana, CA – Constellation Room – #
3/09 – Los Angeles, CA – Troubadour – #