Love is the best drug there is: A high unlike any other that keeps on giving. Raphaella embraces that euphoria in "Love-Sick," an intoxicating alt-electro anthem basking in electric, carefree indulgence.
You're only gone for a minute
But now it's feeling like a year
As God is my witness
I'm going crazy here
I swear the whole room's spinning
I don't think I'm thinking clear – nah
So drunk that we're dripping
From ear to ear
Listen: "Love-Sick" – Raphaella
---
Atwood Magazine is proud to be premiering "Love-Sick," the second single off Raphaella's upcoming Imagine EP. A self-described "triple threat" producer, singer, and songwriter, North London-based artist Raphaella has amassed considerable attention through stirring collaborations as well as her own solo work, amassing over 60 million streams and plenty of well-deserved accolades. Raphaella captures the room with her powerful and polished voice, exuding confidence and care in her work.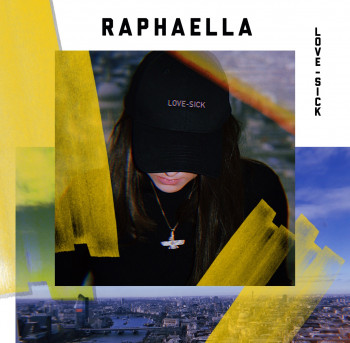 "Love-Sick" is the latest off Raphaella's upcoming EP, a propulsive pop song that shimmers with catchy hooks and emphatic beats.
In my heart, feel it in my heart beat
Feel it in my heart, beating into my feet
Feel my heart, feel it in my heart beat
Amassing a sweet, palpable tension in her verses and pre-chorus, Raphaella explodes with emotional energy in the "Love-Sick" chorus, painting an intimate portrait pulsing with pure passion:
If it's only you and me left
It's feeling right now
I think I'm losing my head, it's so high
We keep falling in deep
but can't sleep now
And baby you're the reason why
We keep shouting it out,
all through the night
Like we're the only ones in the world
Yeah love-sick, love-sick
But we don't wanna help it – nah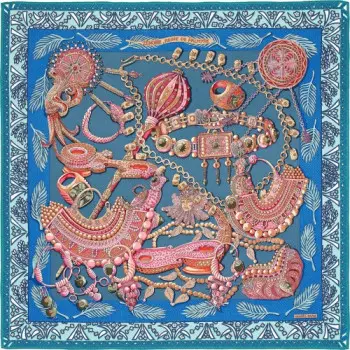 "I actually bought a new songwriting book on the last day of my writing trip in Stockholm at the beginning of the year, and the first thing I wrote while waiting for my flight in the airport was 'Love-Sick,'" Raphaella tells Atwood Magazine. "It's about the insane, crazy, but amazing kind of relationship where you're actually addicted to each other. The kind of love that's all consuming, and you know is probably not the healthiest, but you'd happily get drunk on each other over and over again."
She continues, "When I got back to my studio in London, I then free-styled the whole song just over the drum pattern, and then layered analogue synth bass, synths, drum machines/pads, and real piano that I then chopped up to create this slightly off-kilter groove."
"Love-Sick" introduces us to a world where two hearts beat as one. Raphaella addresses her love head-on, celebrating the intense depth of intimacy and connection through colorful lyrics and vivid, provocative metaphor:
You and me – this is different
And we will never be the same
Since I've known your kisses
I don't know my name
This is our religion
This is how we pray yeah
Think I'm losing my vision
Lost in your gaze
Love is a rush unlike any other: Once you try it, you never want to stop. "Love-Sick" finds Raphaella reveling on cloud nine, lost in a glorious and enthralling high. Stream this dynamic and decadent new banger exclusively on Atwood Magazine, and stay tuned for more as Raphaella gears up for her new EP!
— — — —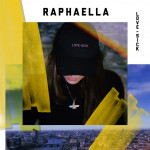 ? © 2018
:: Stream Raphaella ::