Royel Otis' feel-good third EP 'Sofa Kings' sees the Aussie indie pop duo balancing raw emotion with radiant energy to create a roller-coaster ride whose highs and lows are worth the thrill.
Stream: "Sofa King" – Royel Otis
---
Our life's a beach so let's let go, don't stress yourself…
– "Going Kokomo," Royel Otis
Listening to Sofa Kings, it's clear Royel Otis are having the time of their lives.
The Australian duo of childhood friends Royel Maddell and Otis Pavlovic spend their third EP in alternating states of revelry and reverie, indulging in sun-soaked alt-pop anthems in one moment and sweetly stirring balladry the next. All the while, they dwell in a dynamic and dazzling dreamland of their own creation – a world of sonic wonder built on passion, freedom, and trust. A soothing, stunning, feel-good record, Sofa Kings balances raw emotion with radiant energy to create a roller-coaster whose highs and lows are worth the thrill.
I can barely lift my eyes
The Holy Ghost should hold your hand for me
Curve my flaws to fit the jeans
But as it stands I need some more to drink
So if you ever need to find
Someone to get along with every time
Don't take another chance with me
I'm not the man I'm supposed to be
But you're so fucking gorgeous
Released March 31, 2023 via House Anxiety / Ourness, Sofa Kings is the expansive, enchanting third EP from Royel Otis. The Sydney-based duo have been dazzling audiences around the globe for the better part of the past two years, winning over hearts, minds, and ears with 2021's soaring Campus EP, which was followed by 2022's dynamic Bar & Grill EP. With every successive release, the pair have come out of their shell a little more, and Sofa Kings is without a doubt the band's most intimate, open, and honest offering yet, if not simply their finest work to date. Produced alongside Chris Collins, the seven-track EP mixes fun with feelings to make for an easygoing, yet equally evocative and visceral adventure.
"Each song has its own different stories, but most were created behind the grill of a BBQ in Stokers Siding," Royel Otis tell Atwood Magazine. "The vision was to come out and try to be as honest and open within ourselves as we can be… Express the way we've been feeling and going about life. Try to not hold back on any sort of insecurities. We definitely had a decent idea going into it."
Most of the lyrics are a combination of not feeling our best, but rolling with the punches. Showing yourself in a vulnerable state. At least that's what we'd like to think.
Royel Otis describe their new release as "soaked in a lot more freedom and trust" than their previous work, and quality that's been evident throughout the past few months' EP campaign. The glistening lead single "Kool Aid" came out in mid-October, and serves as the record's groovy, scene-setting opener with smoldering guitar licks, a driving rhythm section, and ear-grabbing lines like, "Cheese won't melt in fire, please don't turn into milk."
You're far more cooler than your body could've known
I'll be your playgirl could leave me on the floor
If only love weren't the neighbours on your street
You're far more cooler the flavour of the week
'Cause I need your love
Save my body step on me
Save my body step on me
"'Kool Aid' is a slice of the moment after years of being smitten by the coolest girl on the street," the duo shared upon the song's initial release. "She's a little older and has all the rumours about her, but for some reason she is entertained by you and wants to teach you new tricks. Although she walks all over you it gives you a new strut and lifts your street cred in the neighbourhood. If Bruce Lee and Springsteen had a baby, 'Kool Aid' would be it. Called Bruce. Bruce Lee slicing the guitar jeet kune do style, and a heartland rock type feel like from the Boss himself."
---
The dreamily sun-soaked title track "Sofa King" goes on to balance infatuation and euphoria with brutal honesty and raw self-reflection; t's a radiant love song – one filled with sweet, buoyant bliss, heart-on-sleeve charm, a dash of cheeky wit, and a touch self-empowerment. Meanwhile, "I Wanna Dance With You" – a previous Atwood Editor's Pick – is pure, unbridled, upbeat ecstasy: A smile-inducing rock n' roller full of sprightly, dreamy guitars, charming lyrics, and an insanely catchy hook ready to brighten even the dreariest of days. Royel Otis invite their audience to join them in the heat of the moment as they throw caution to the wind, put their hearts on their sleeves, and say how they really feel:
Can you tell by the way I fall down
Can you tell by the way I'm callin'out
That I go through all this so I can talk to you
And after all that I could not see it through
I want to dance with you
"'I Wanna Dance With You' is inspired by needing the confidence to do or say something on your mind," the duo tell Atwood Magazine. "So you drink to get the courage and fumble through the experience. It's all good. Maybe it played out in an endearing way."
"Hopefully listeners take away a dump truck of courage," they add. "Never be scared to add a little paprika!" It's certainly hard to not feel invincible – like there's a world of possibility at our fingertips, and all we have to do is go out and grab it – with such a feel-good song ringing in the ears. With its peppy beat and soaring vocals, "I Wanna Dance With You" is sublime, carrying with it the surreal bliss of a sunny morning.
As far as their own favorites are concerned, Royel Otis cite their record's lyrically sparse, but sonically stunning finale. "'Farewell Warning' is a tune dedicated to the Mount Warning," they explain. "A lot of it was improvised at the time we recorded it other than the guitar riff Roy had. We just sat down after a night out and started playing around on the piano and guitar, then recorded both at the same time. It's mostly an instrumental song, which is a first for us; [it's] the first song we haven't slapped any sort of hook right in the middle of it."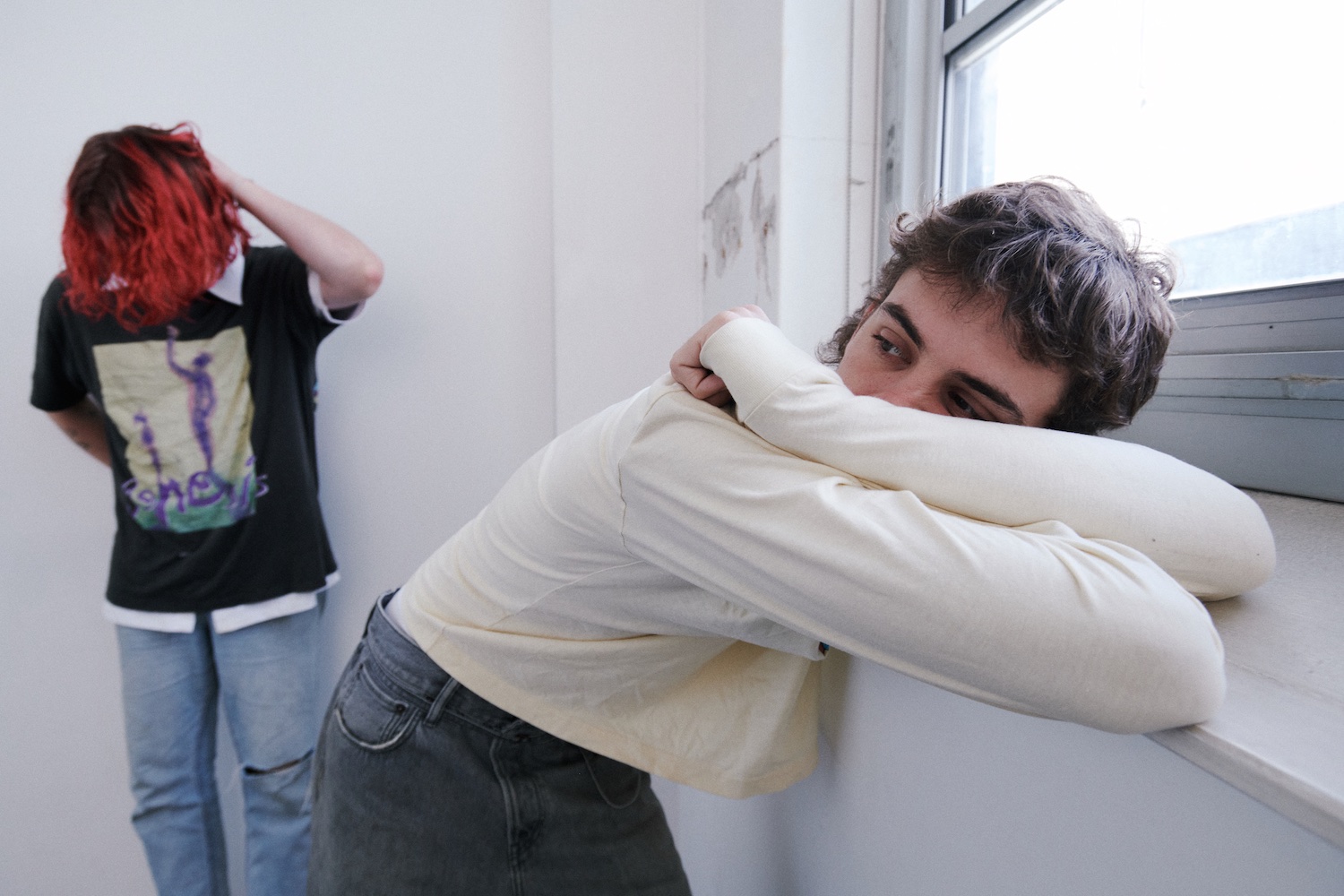 Whether you're going Kokomo for "Going Kokomo" or sipping on the "Kool Aid," Royel Otis' third EP is a fantastic, uplifting funhouse ready to meet listeners where they are: If you want to dance, dance! If you want to get deep in your emotions, get deep in your emotions! And if you're a Sofa King too, then don't bother getting up off the couch; let the music come to you.
Royel Otis hope listeners take from the music "whatever they would like to, but a slice of confidence and them feeling like backing yourself can go a long way."
Likewise, Maddell and Pavlovic have taken quite a lot of bringing this collection of songs to life. "It's the same feeling as making, then eating a big bowl of carbonara and immediately regretting it – then letting it sit in your stomach for months and always knowing at some point it's going to come out. And finally when it does, it's a soaring relief."
Hey, at least it all goes down smooth! This is one zesty seven-course meal we'll happily come back to again and again.
Experience the full record via our below stream, and peek inside Royel Otis' exhilarating and invigorating Sofa Kings EP with Atwood Magazine as the duo take us track-by-track through the music and lyrics of their triumphant third EP!
— —
Stream: 'Sofa Kings' – Royel Otis
:: Inside Sofa Kings ::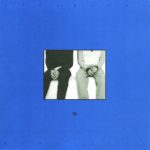 — —
Kool Aid
Kool Aid is about all the vices people use as confidence boosters and getting the attention of the older girl in the neighbourhood. Or whoever your crush is.
Sofa King
Sofa King is being comfortable in taking your time. There's no rush so feel free to take it all in. A constant state of observational learning. The world will see you shine in due course.
I Wanna Dance With You
I Wanna Dance With You is a follow up from Kool Aid. You're at the local dance, here's your moment but your juice is getting the better of you and the room starts spinning. You can dance but it might be hard in this state. Give it your best tiger.
Letter from Roy
Letter from Roy is a complete surrender and offering to someone who couldn't care less about you.
Going Kokomo
Going Kokomo is ignoring all that stresses you out. This world ain't big enough for that bs so let's kick back. Get a decent squeeze from this giant blue sauce bottle.
Razor Teeth
Razor Teeth is about taking that crush a bit too far. Know when to cut your losses or you'll become a pest and not one of the cute ones.
Farewell Warning
Farewell Warning is our tribute to the beautiful property in Stokers Siding where we recorded these tunes. It was to be our last session there so thank you Mount Warning.
— —
— — — —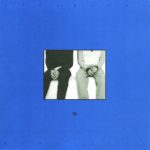 © Alex Wall
:: Stream Royel Otis ::
---