Haunting, bittersweet and altogether mesmerizing, The Sweeplings' new EP Sleepwalking is a journey unto itself. Marrying folk and pop in an intimate acoustic setting, the duo of singer/songwriters Whitney Dean and Cami Bradley invite listeners to join in their exploration of harmony, melody, feeling and friction.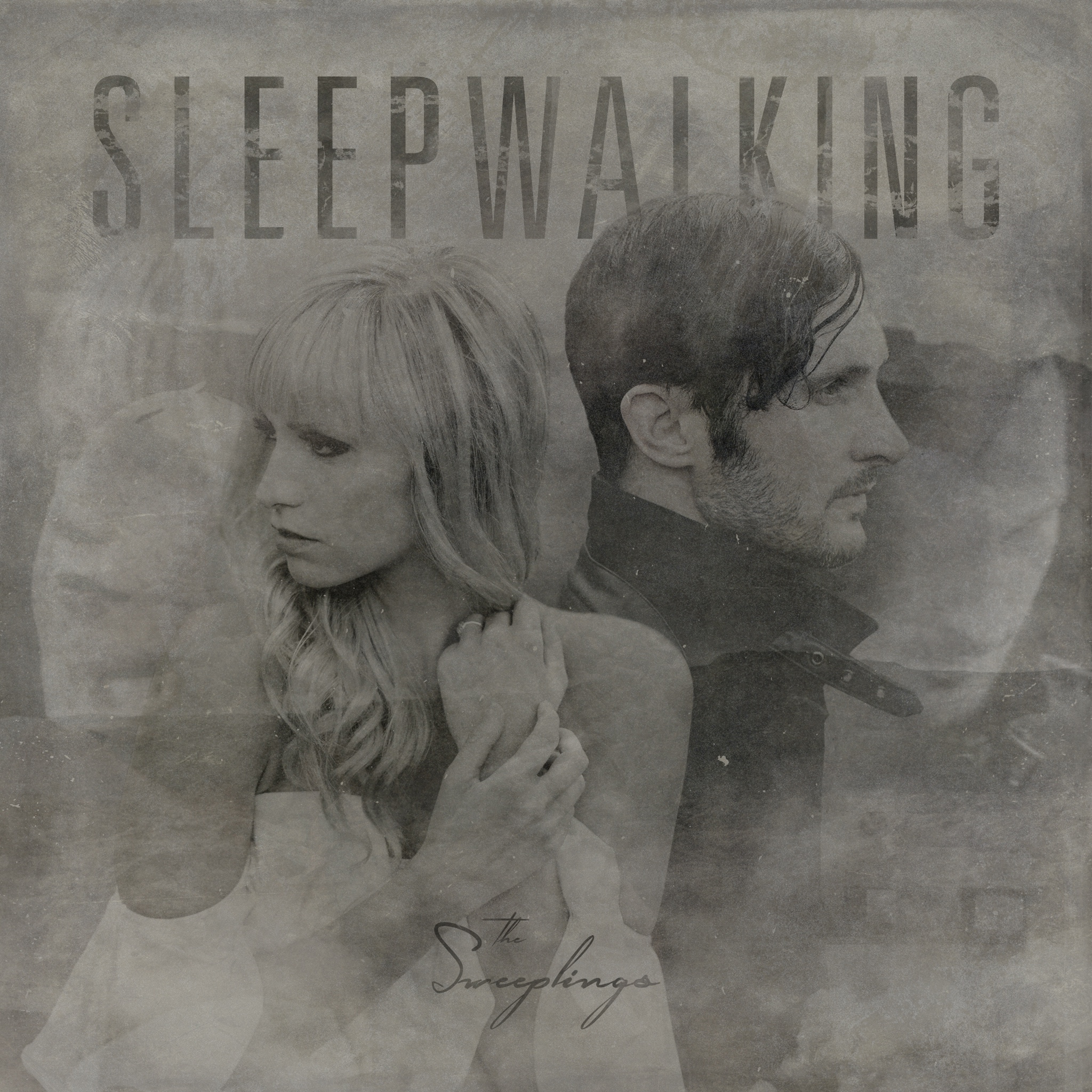 Atwood Magazine is proud to be premiering Sleepwalking EP, out 8/25/2017 via Nettwerk. "We are most excited about the fact that the songs on this EP are a great sonic picture of who "The Sweeplings" are and where we are headed," the pair explains. "We wanted to pull people in for an experience, not just a passing listen. Take them on a deep musical and emotional ride that would allow them to sink into a playback of life's memories, love, loss, and happiness."
Hailing from Spokane, WA and Huntsville, AL respectively, Bradley and Dean first connected after the former competed and placed within the top ten of America's Got Talent 2013. Their independently-released 2015 debut album Rise & Fall captured the powerful infusion of folk and Americana that continues to magnetize on Sleepwalking: It's not often that chemistry comes to life so vividly, but sparks fly when The Sweeplings play.
That all begins with "Fool," a dark and heavy self-reflection that dives immediately into the deep end, immersing us in The Sweeplings' warm guitars and stirring vocal duets. Cami Bradley's breathtaking voice leads with pain and passion, charged with a poignant edge that is as biting as it is bitten. A subtle bed supports her, bringing out a range of intense colors that wax and wane like ocean waves.
Yet when The Sweeplings evoke hurt (as in "Losing You"), we feel a shred of resilience; when they're engulfed in the moment (as in "We're Alive"), there's still some nostalgia and uncertainty. Darkness comes with a bit of light, and vice verse. Life is not black and white, and its complexity is fully asserted in The Sweeplings' incredible music. By the time we reach the heartaching title track "Sleepwalking," The Sweeplings have – quite literally – swept us off our feet. Though their EP closes on a high, it leaves us craving so much more. Dynamic and resolute, The Sweeplings offer an unforgettable listening experience that delivers time and time again.
Listen to the full record through Atwood Magazine's exclusive stream, and peek inside Sleepwalking with Atwood Magazine as The Sweeplings provide their personal take on the EP's songs.
Listen: Sleepwalking EP – The Sweeplings
[soundcloud url="https://api.soundcloud.com/playlists/347427953?secret_token=s-TmSVz" params="color=ff5500&auto_play=true&hide_related=false&show_comments=true&show_user=true&show_reposts=false" width="100%" height="400″ iframe="true" /]
:: Inside Sleepwalking ::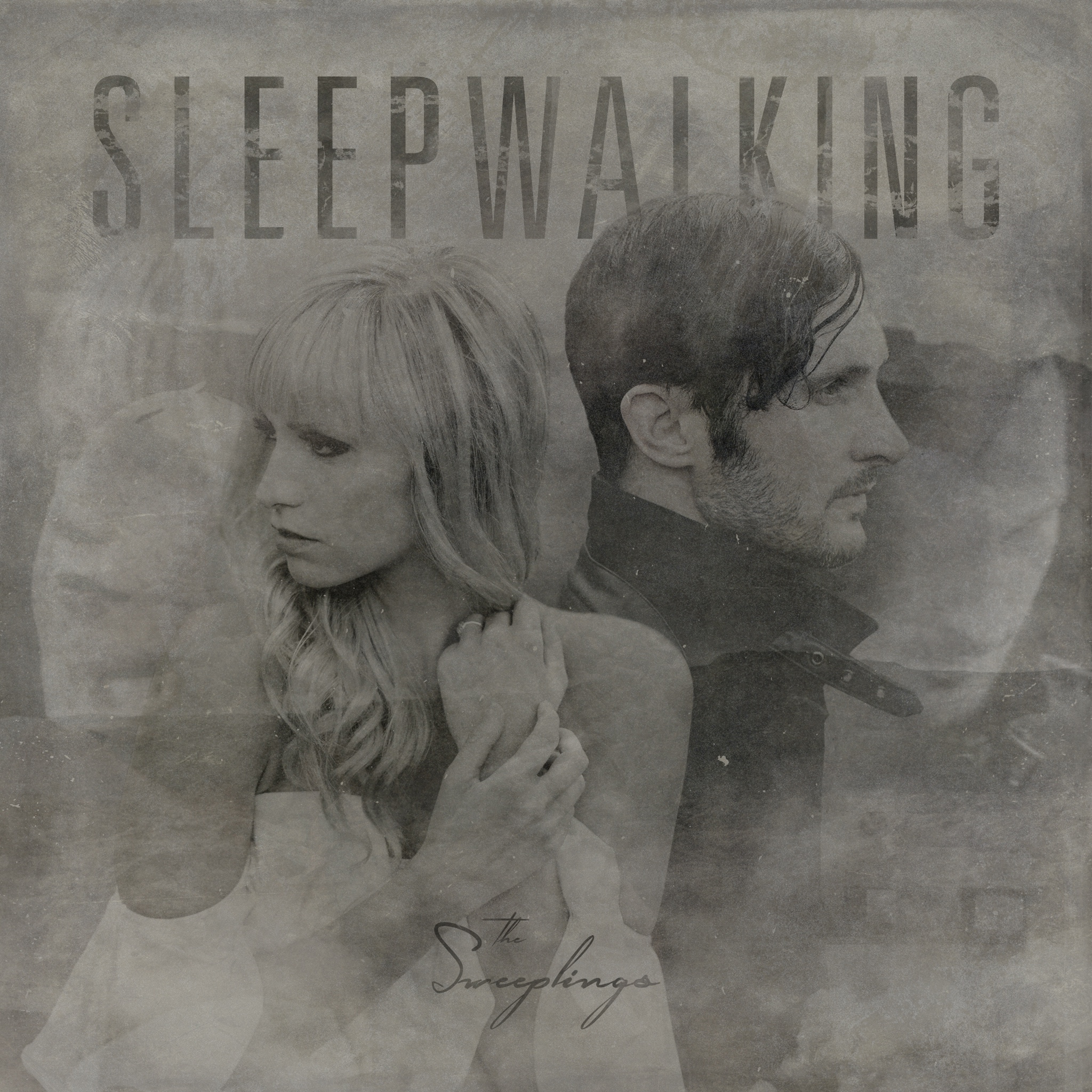 — —
Fool
This is one of our more aggressive songs, both musically and lyrically. We wanted it to have some swagger and attitude. It's a warning song about the times in our lives when we are lost in a haze of emotions and are potentially dangerous to ourselves or the ones we love.
Losing You
We wrote this song after we already had the 6 songs selected for this EP. We were together doing some pre-production and decided to write a little just for fun. This song came to life, and we couldn't ignore it. It was the last addition to the EP and is a great snapshot of us as a duo. The lyrics are about a real life experience, and it was one that connected personally with us. We wanted to create a song that sounded like the feeling of knowing someone is slipping away from you. The process of being able to feel and remember the way things used to be, but ultimately knowing they will never be the same again.
We're Alive
This is our song of uprising. A marching anthem or call to arms for all. It was our way of sharing the story of triumph through hard times that generations before us have made it through. A reminder that as long as your heart beats, you can make an impact.
The Wanderers
Clearly our most uplifting track on the EP (we don't always have a lot of those). We wanted to write a song that painted a picture of real escape and freedom. This song was a journey for us and super fun to write.
The Wolf
This one started when we found a reference in a book about "the wolf at the door". It's an old saying that means "there is looming potential of ruin". It often referred to financial ruin, but we loved the picture it created for us when we read it. In this song we made "the wolf" whatever is hunting you…a beast that comes out the the shadow. Whether it be personal ruin, financial ruin, or emotional ruin, the wolf is something you must stand up against. It CAN be defeated.
Sleepwalking
This song seems to be open for multiple interpretations lyrically and is certainly our most dramatic track. It's simple, but layered with melodies and lyrics that wrap around each line to tell a story. The story we told while writing it was ever changing and meant different things to both of us personally at different points in the writing process. Overall, it's about redemption and the promise of things you can't always see to believe and the hope of what is yet to come.
— — — —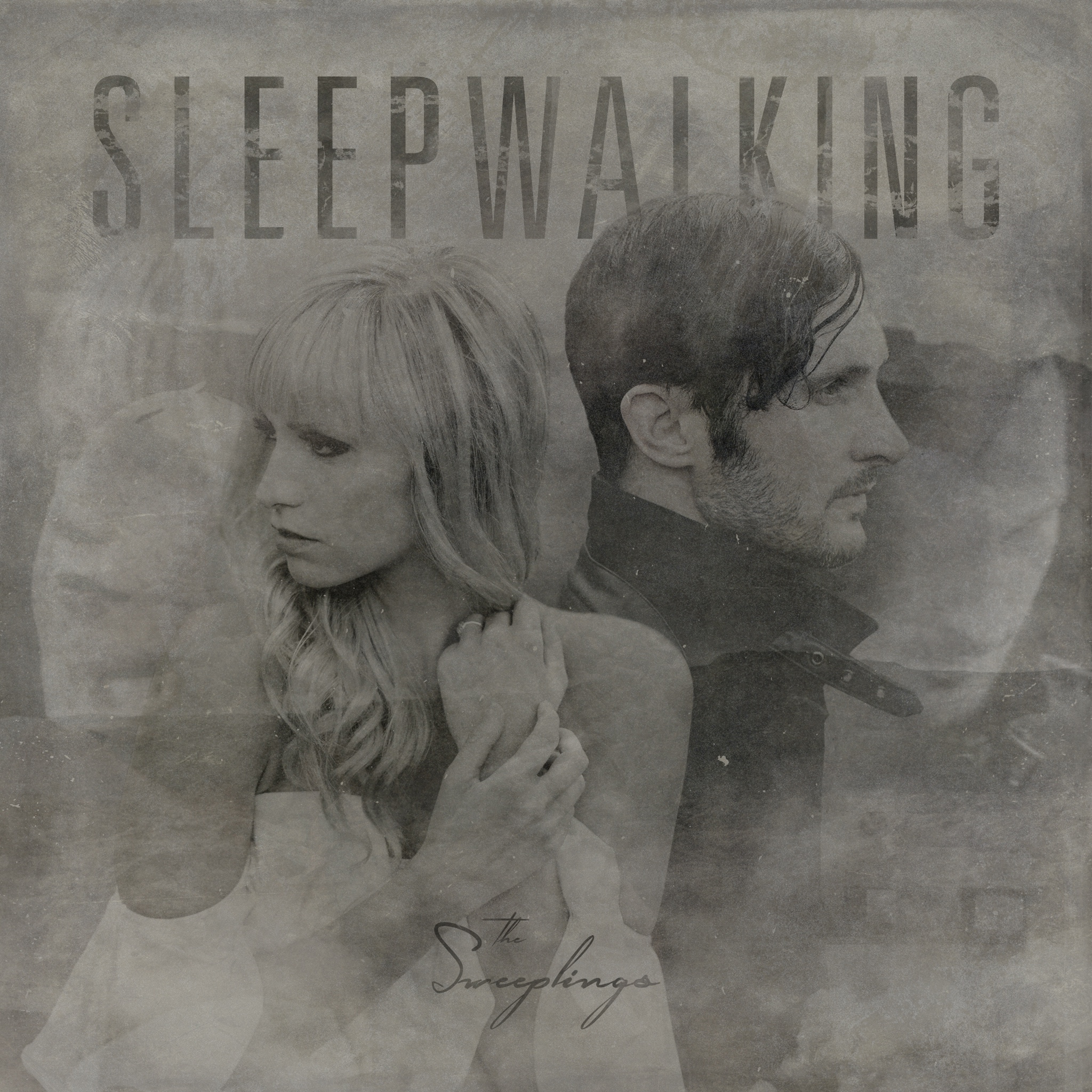 cover © 2017
:: Listen to The Sweeplings ::
[soundcloud url="https://api.soundcloud.com/users/90161561″ params="color=ff5500&auto_play=false&hide_related=false&show_comments=true&show_user=true&show_reposts=false" width="100%" height="450″ iframe="true" /]
---
:: The Sweeplings Tour ::
Aug 25​ – Spokane, WA @ Washington Cracker
Aug 27​ – Seattle, WA @ Barboza
Aug 29​ – New York, NY @ Rockwood
Aug 30​ – Atlanta, GA @ Eddie's Attic
Aug 31​ – Huntsville, AL @ VBC Playhouse
Sept 6​ – Nashville, TN @ The Back Corner
Sept 8 – ​Los Angeles, CA @ Hotel Café