We all know there are consequences to our actions, but we never know when we'll actually have to face them: How long have you got to act recklessly, to live vicariously on the edge? Rue Snider's poignant new single "Vamonos" is a bittersweet reckoning, an apology and life lesson capturing today's grief and tomorrow's hope.
This is where your new start begins
Right where we left it
I feel conflicted
I won't lie to you we're over that
We both know I liked it
I'd do it again
Listen: "Vamonos" – Rue Snider
---
Atwood Magazine is proud to be premiering "Vamonos," the lead single off Rue Snider's forthcoming third album, City Living. A unique voice in Brooklyn's wide world of singer/songwriters, Rue Snider's genre-bending works blend rock, pop, folk, psych, and more into a breezy but meaningful easy-listening experience. Snider tackles tough topics like they're a walk in the park; "Vamonos" best reflects this talent, in the way it works on both the mind and body. A melancholy song full of warmth, sadness and hope, it's a heartfelt, beautiful ode to being alive and making the most out of life.
Henry died but you can have a life
It can be pleasing
You'll be alive for a while
So live in style
I made it easy
When you look back
Remember, I loved you
When you look back
remember I tried
"I set out to create a song that was extremely catchy, felt like a weekday at an uncrowded beach with someone you love, and was subversively melancholy," Snider says of "Vamonos." "I think of sad songs as hopeful and intend for them to help heal hearts not break them."
Whereas Snider's 2016 sophomore album Broken Window detailed his journey to sobriety, City Living acts as its "musical prequel," offering a colorful, blissful pagentry of sound that hasn't quite come to terms with a full reckoning. "Vamonos" is one of the album's more sobering moments, a dark coming-of-age awakening to the consequences of self-destruction.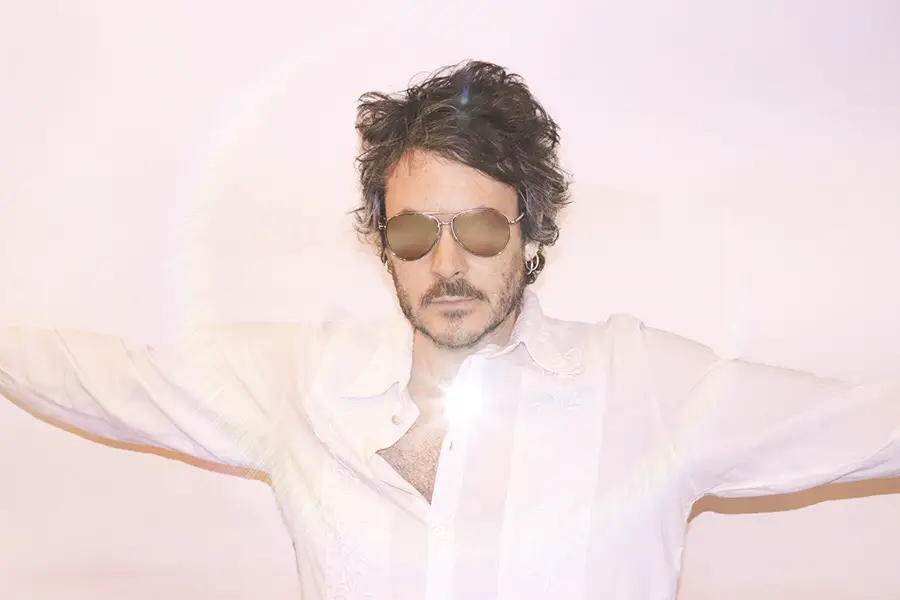 Desert sands slip through my hands
I never was innocent
Not for a minute
My day to day was like taking valium
Then last year was heroin
If you need a reason
Henry died but you can have a life
It can be pleasing
You'll be alive for a while
So live in style
I made it easy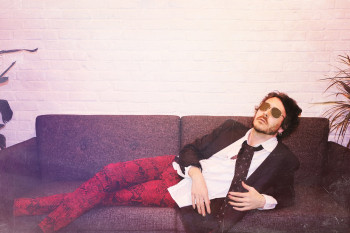 From an initial glance, "Vamonos" is full of bright sound, life and hope. Snider's buoyant guitar feels like a kiss on the cheek, but his lyrics paint a darker portrait: We come to learn that the kiss on the cheek is a kiss goodbye, the final smile from a loved one who won't be seeing us anymore. Snider attempts to find meaning in "Henry's death," so as not to make his loss one in vain. Thus, the glimmer of Vamanos – the Spanish word for "come with me" – is juxtaposed against "Vamonos" the song's overwhelming despair and uncertainty for the future.
Like Wilco, Father John Misty, The War on Drugs and more, Rue Snider takes the good and bad of life's majesty and distills it into a complex musical adventure brimming with warmth and sadness. He accomplishes, with one song, what some artists take their whole lives to create: We may come out the other side smiling, but behind that smile is a tear.
City Living is out later in 2018. Stream "Vamonos" and go behind-the-scenes with Rue Snider below, exclusively on Atwood Magazine!
"Vamonos" Behind the Scenes:
— — — —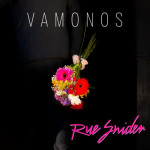 ? © 2018
:: Stream Rue Snider ::