Calm and sweetly soothing, Ryan Dugré's "Bali" invites us to close our eyes and enter the gentle embrace of a world far, far away from this one.
— —
Ryan Dugré's "Bali" doesn't sound like the work of a Brooklyn-based touring musician; rather, it feels like a taste of Appalachia-meets-Indonesia, a dazzling guitar-based instrumental that is at once majestically grandiose and intimately small. Calm and sweetly soothing, "Bali" invites us to close our eyes and enter the gentle embrace of a world far, far away from this one.
Stream: "Bali" – Ryan Dugré
---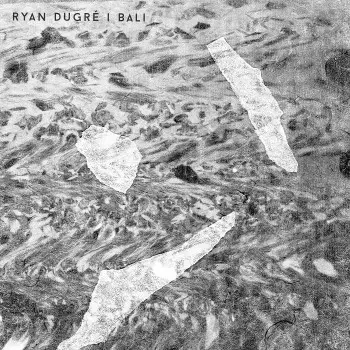 Atwood Magazine is proud to be premiering "Bali," the lead single off Ryan Dugré's second album The Humors (out March 8, 2019 via Birdwatcher Records). Based in New York City, Ryan Dugré is a freelance touring guitarist for Rubblebucket, Landlady, and other acts. He's performed at numerous international festivals – from Le Festival d'été de Québec and Bonnaroo, to Haldern Pop Fest – and has played NPR's Tiny Desk Concert series and BBC 6 Radio with Marc Riley.
Dugré's own music is a far cry from the artists he works with; in fact, it's a complete world in its own. The Humors is the artist's second time working with engineer Sam Owens (Sam Evian), and together they succeed at transporting listeners to new faraway planes. Displaying a keen sense of space, silence, instrumental prowess and melodic vulnerability, Dugré sets the tone for everything to come with "Bali."
"'Bali' was inspired by the music of Indonesia, specifically the slower moving Balinese Gamelan pieces," he tells Atwood Magazine. "Translating the sustained percussion phrases on to the guitar led me to a new tuning, and the main theme developed from there. The beauty of working with tunings this way is that you instantly become a novice; unable to recognize what you are playing, intuition and listening take over as guiding forces."
Dugré continues, "Recorded at Figure 8 in Brooklyn with Sam Owens, "Bali" was originally intended as a solo guitar piece. Once I had a theme and the tuning, the rest of the composition came together as a sort of classical guitar etude. To remove it a bit from that world, I doubled the original nylon-string guitar take with a steel string, which created a fuller and wider sound. The piece features a string trio arrangement by Ian Mclellan Davis (Relatives, Feist), who I know through Landlady. He wrote parts for 3 songs which were recorded at Mason Jar in Brooklyn with Rachel Ruggles, violin; Alexandra Jones, cello; and Elise Frawley, viola."
"Bali" is the sort of song that brings a smile to the face, inspiring a sense of wonder at the world. Its charming melodies and hypnotic repetitions feel familiar long before the song's end, enchanting listeners into a mellow and refreshing slumber. Dugré has set a particularly high bar for his forthcoming album with "Bali," and we cannot wait to hear the rest of the album unfold in the coming weeks. The Humors is out March 8, 2019 via Birdwatcher Records.
Stream: "Bali" – Ryan Dugré
— —
— — — —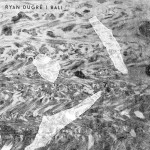 ? © 2019
:: Stream Ryan Dugre ::