British singer/songwriter Michael Baker stuns on his sophomore album 'Salt', an achingly honest and heartfelt reckoning full of striking vulnerability and intensely intimate, beautiful songwriting.
for fans of Blind Pilot, Van Morrison, Bon Iver
---
It's not that Michael Baker's music makes for the perfect introspection soundtrack – which it does; rather, it's that his music helps us pause and look around, take stock of our lives and our surroundings, and appreciate this world. The Brighton-born, London-based singer/songwriter stuns on his sophomore album Salt, an achingly honest and heartfelt reckoning full of striking vulnerability and intensely intimate, beautiful songwriting.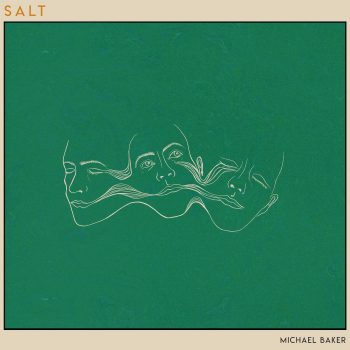 Hello my unbelievable sense to
Call when nobody gets who you are
Say hello to all the people surrounding
Who'd call to see if your
landing came in smooth
With little waves of doubt
To pad the evenings out
To throw to
To gently patter your bones you
You came when nobody told you
Though we'll never give up our names 
We'll pace this through
– "Big Moon," Michael Baker
Released March 6, Salt is easily one of 2020's most personal and affecting album releases. It's a new high point for Michael Baker, who introduced himself in 2015 with his poignant Keys to the Kingdom EP and the wonderfully orchestrated, colorful and melodically rich debut album Dust & Bone; an evolution from these releases, Salt is all the more intimate, all the more lush and vibrant, and all the more affecting – its songs a cohesive, yet diverse array of tear-jerkingly bittersweet and sonically soulful material.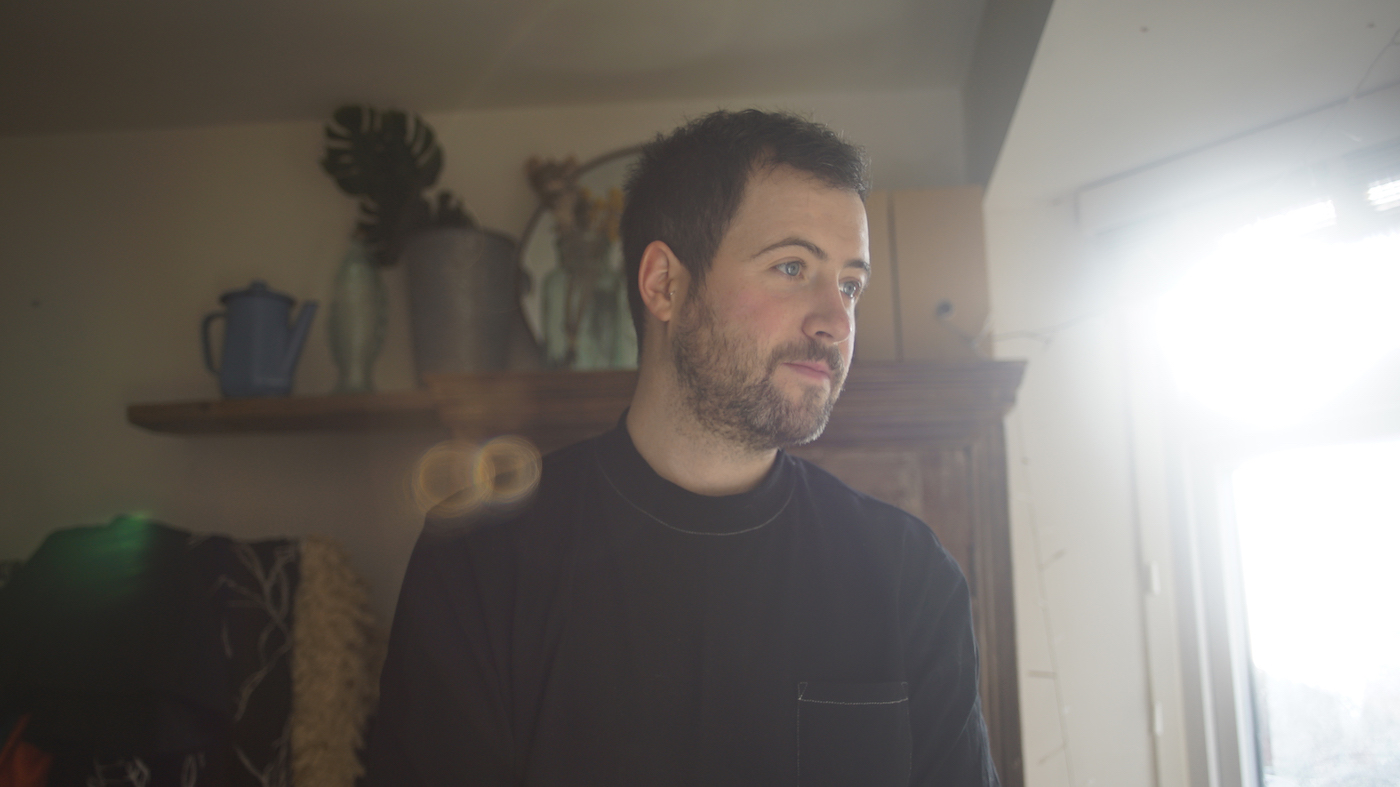 The mind can be a deadly place
When your caught up in September
Baby is it human nature
And how do we grow?
When nobody knows
– "They Look Just Like They Know," Michael Baker
Harnessing a blend of soft rock and indie folk sounds to accompany and channel his dazzling lyrics, Michael Baker comes off like the marriage of Van Morrison, Blind Pilot, Leif Vollebekk, and Bon Iver. His music is complex, yet surprisingly simple; full of life and verve, while equally solemn. In premiering the dreamily vulnerable single "Claire" last August, Atwood Magazine praised Baker for poetically exploring the magic of connection and understanding: "Such is the power of music, and the magic of Michael Baker's emotive, heartrending artistry," we wrote at the time.
---
Baker's nuanced creativity shines tenfold on Salt, an album that resonates on a deeply visceral level thanks not only to Baker himself, but also to his producer Ed Martin and mixing engineer Oliver Baldwin. From the moment Baker opens with "Shed My Skin," it becomes clear that he is ready to share his full self on record. What follows is a tear-jerkingly bittersweet and moving experience, borne out in standouts like the heartbreaking song "One God Damn," the truly breathtaking track "Big Moon," and the stirring "Claire" – all of which remind us of what it means not only to be alive, but also to love and to have special, meaningful connections with family and friends.
Oh Mother
Have you found the sea
Stay carefree
And I'll be the wolf in this story
Brother
Scared may you be
Stay carefree
And I'll be the wolf in this story
Because it's one god damn beautiful thing
I see over
What a god damn beautiful thing
And it grows and it grows
– "One God Damn," Michael Baker
---
"My first album was your classic, for want of a better word, heartbreak record," Baker shared upon his album's release. "Coming past that period of my life, I made this album the one where I was able to talk about mental health. I was turning 30 in the music industry, that was hard. You question a lot of things at that age until you start realizing that it's not all that serious. Ultimately, it was the happiest two years of my life while making this record. I have a wonderful girlfriend, wonderful friends, but still the same mental health problems that I'd been able to blame on other things before. It shocked me that I was still having these ups and downs."
A close, studious listen of Salt is sure to put a smile on the face as it brings tears to the eyes.
His ethereal soaring sonics grounded by honest, heartfelt lyricism, Michael Baker turns every moment into a special one. Whether you're falling for the organic warmth of (Baker's personal favorite) "Hippy Dippy," or the glistening, celestial soundscape of "Little Hands," Salt promises catharsis for all.
Oh such a tall order keeps coming in
I can't see the woods from the trees
Said i could work this plan with more money coming in
Do i have new friends now to take me in?
When I'm drunk enough to not forgive
Make it small enough to creep it in…
As planes are getting higher
The Kids are screaming louder
She's cooking in the kitchen
I'm playing on the keys
I should feel alive
Oh solid ground 
Oh simple thing
Who put the bully in my hands?
and small enough to creep on in
I will meet you on the mountain
– "Hippy Dippy," Michael Baker
Hauntingly beautiful, spiritual, and uplifting, Michael Baker's sophomore album is truly one to remember.
Experience the full record via the below stream, and peek inside Michael Baker's Salt with Atwood Magazine as the artist goes track-by-track through the music and lyrics of his sophomore album! A must-listen, Salt reminds us to open our eyes and make the most of every second we're alive. It's a humbling, hopeful, and inspiring listen, and one that's worth every second of our time.
Stream: 'Salt' – Michael Baker
:: Inside Salt ::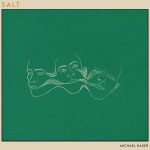 — —
Shed My Skin
I wrote this song with Peter Vitesse (Carly Simon, Annie Lennox) who I had worked with before on my debut album Dust & Bone where he and I wrote a track called Slowly. The beautiful synth soundscape and organs around this track come from him. The track is built around a live acoustic and vocal take i did on the day of writing. I think it's perfect for an opener because it kind of gently pulls you into the world of this album.
Salt
A track that was built from an old demo i made years ago. When trying to produce this we tried for a version that was quite tract-esque, but in the end the song rejected it and we pulled it backwards towards how the demo originally sounded.
Baby Books
I wrote Baby Books after losing a friend who lost their battle with mental health. It shocked me how much we wear masks every day & how hard itis to see what is bubbling away underneath. Most of the time I feel that this song is not my song to sing, but then I remember the solution of all this is to talk more openly and be prepared to share our inner demons with friends and loved ones.
The track itself was written on guitar after starting a drum loop on my old Roland loop pedal. It's got distorted synths and a falsetto Johnny Cash style vocal delivery. Tom and Oil's electric guitar interplay on the tracks are my favourite thing about this track!
CLAIRE
The track itself is about dealing with mental health and how sometimes life can feel like we are drifting through in a dream or hallucination. At first meeting people can feel like holding up a mirror to all your demons, but ultimately connection to the world is everything we need on this little journey. It's about the importance of space, and how respecting someone's solitude can be the kindest form of intimacy and love. I think this track came out the best on the whole album recording wise. It sounds exactly how i had it in my head 🙂 Check out those little Hammond organ fills dotted here and there 🙂
LITTLE HANDS
This was the first track i have released with me playing piano on it. We have footage of the whole band recording this track together at my parents' house and on it you see us jamming it for about 2 days solid before settling on the final recording. The footage will be part of the full documentary filmed and directed by Alice Humphreys that's being released shortly. 
ONE GOD DAMN
"OGD was written in the shadows of sadness looking towards the light. It's about accepting the darkness, and understanding how to see the beauty in moments, regardless, and longing to be able carry the weight of the burdens on those you love". The music video was also made by Alice Humphreys and is made from iPhone footage captured over two years of making the album.
BIG MOON
This song has had the biggest response from this album and definitely leans towards the country side of my influences. The lap steel performance by Maggie Bjorklund (Jack White) is one of four tracks she features on & is just stunning, one of my fav tracks live, there's a real moment when the six of us drop to an a capella in the final chorus.
HIPPY DIPPY
Initially just a working title, this is my favorite track on the Album! It was a special moment when we caught the recording of all six of us playing as one in the same room. 
THEY LOOK JUST LIKE THEY KNOW
"I wrote 'TLJLTK when I had moved to Brighton after spending a couple of years of living in my Van and moving around. This song is a melancholic ponder on both the comfort and discomfort of memories, and how sometimes, in the darker times, your own home can feel strange and unfamiliar. It's the difference between feeling at home in your mind, and feeling trapped in it."
I use a Nashville guitar for this track which is a guitar with only high steel strings which adds a sparkle to the track. I treated the call and response vocal with a reverb-ed out autotune feel.
PAST THE EVENING
I wrote 'Past The Evening' after I'd finished producing and recording my second album 'Salt', in one of those wonderful bolts of inspiration that seems to happen to me after finishing an album. I have always wanted to get a Johnny Cash ref in one of my songs and 'They're Playing the ring of fire down the hall' I have succeeded. I showed some friends and my manager Jeff the track and we decided it had to go on the record. It's the first track I have ever written about how hard the music industry can be, and how thicker skinned you have to be in it.  I'm 30 -years-old and always thought I would have got used to the business by now, and yet here I am. The music industry still just makes me want to hideaway from it and 'Just make music man'."
— — — —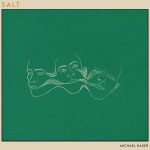 ? © Michael Baker 2020
:: Stream Michael Baker ::
---