There's a certain learned helplessness surrounding the music on Seasurfer's latest album, Under the milky way…who cares? The German band's sophomore record succumbs to existential thought in dark, spiraling layers of overdrive and reverb. Guitars crunch with intense unidentified emotion; drums pulse onward with relentless momentum; singers burn impassioned pleas out into the cold distance. Underneath it all lies an unquenchable thirst for more – that lifeblood that keeps us going, no matter what.
Listen: "Too Late for Goodbyes" – Seasurfer
---
Atwood Magazine is proud to be premiering the music video for "Too Late for Goodbyes," off Seasurfer's recently-released sophomore album Under The Milkyway​.​.​. Who Cares? (released March 23, 2017 via Saint Marie Records). Consisting of Dirk Knight, Julia Beyer and Volker Zacharias, Seasurfer call themselves "dream punk," defining a new line with the collision of shoegaze, dream pop, punk and rock elements. Their sound is engulfing: One cannot help but be submerged by the vast canvas the trio create.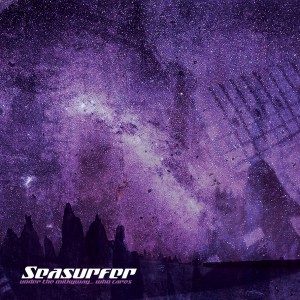 "'Too Late For Goodbyes' is our favorite track on the album," says the band. "It has a little bit of everything that makes up Seasurfer: tempo, noise, dreampop. In the recording session, we always said to the singer, "dreamy power, please"! We can't wait to play this song live in autumn so we can bang our heads and jump around. The video is shot here in Hamburg/Germany where we live. We drove around at night to all the well-known places like The Reeperbahn and the harbor. Directed and created by our label chief, and friend, Wyatt Parkins from Saint Marie Records."
Seasurfer throw their all into "Too Late for Goodbyes," crafting a brooding moment of painful reflection and forlorn nostalgia. We sense the band clinging to a past that is too far gone –  pining to bring back emotions from another time. Julia Beyer's vocals are absolutely hypnotizing: She captures bittersweet melancholy with graceful finesse.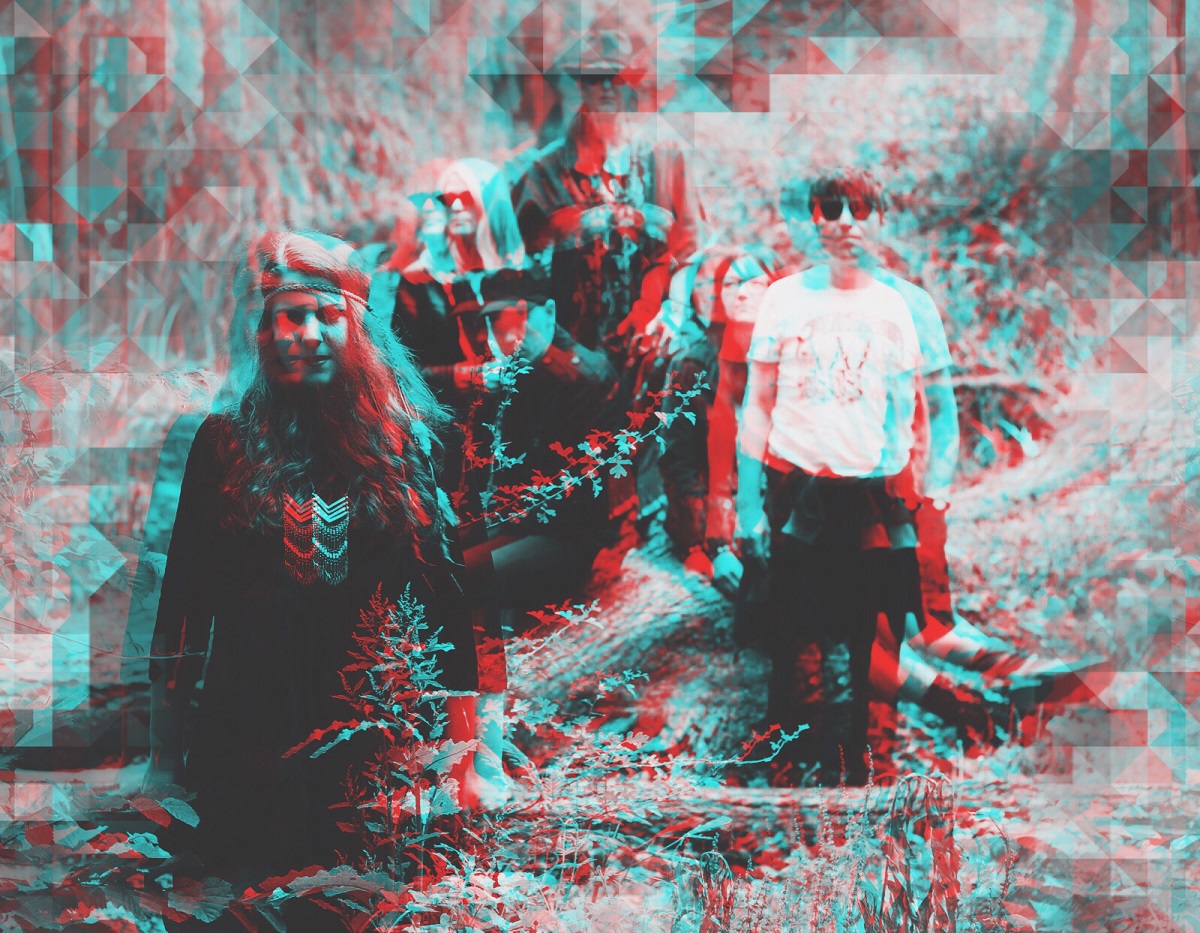 One doesn't always know what Beyer is saying – her vocals are as much a part of the surrounding instrumentation as they are the melodic driver – but we always feel her emotion, and therein lies the core of Seasurfer: The group's power lies in their ability to evoke an intense and relatable depth of feeling.
"Too Late for Goodbyes" truly is the perfect introduction to Seasurfer, as well as an intoxicating reverie in its own right. Don't miss this stark, purple-stained music video, and be sure to check out the rest of Under The Milkyway… Who Cares?, out now on Saint Marie Records – listen here.
— — — —
cover © 2017
:: Listen to More Seasurfer ::
---