Nashville's Jon Reynolds & The Aches captures heartbreak's lasting scars in his effervescent new single "Love Blind," a catchy pop/rock expression of lessons learned and minds changed.
Stream: "Love Blind" – Jon Reynolds & The Aches
---
Love elevates, enhances, and magnifies our everyday experience, but the first heartbreak is forever transformative. Heartbreak permanently alters our outlook on life and love, impacting how we interact with the world. Nashville's Jon Reynolds & The Aches captures heartbreak's lasting scars in his effervescent new single "Love Blind," a catchy pop/rock expression of lessons learned and minds changed.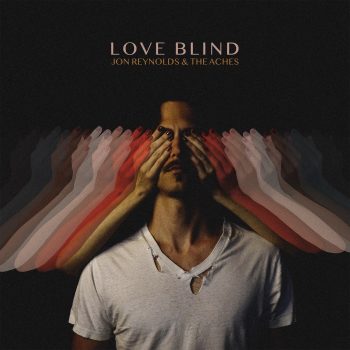 She said, "It ends this way"
Right then I felt the change
Shouldn't have left my
heart on the front of my sleeve
It only took one shot, now I feel it coursing
Through my veins
The light begins to fade
I'm thinking
Oh my god, can't make this better
There's remedy
Atwood Magazine is proud to be premiering "Love Blind," the latest single off Jon Reynolds & The Aches' forthcoming debut EP, Petrichor (out September 4, 2020). The musical project for Oklahoma-bred, Nashville-based multi-instrumentalist Jon Reynolds, Jon Reynolds & The Aches debuted two long years ago with the feverish southern rocker "Tomorrow's News" and has been steadily charting a course ever since. Formerly of OK blues rock band The Waymires, Reynolds has a sweet, soothing voice and penchant for caressing guitar licks; and whereas his first two singles in 2018 leaned more in the rock lane, his second two (June 2020's "Come Now Spring" and "Love Blind") are more tender and melodic – built off sincere lyrics that show the artist's full, true colors right off the bat.
"These songs preserved me while I was lost in a cycle of excessive work and distraction," Reynolds shares. "They are the foundation that existed when I finally came back. Now, they are the representation of who I am: each one is grounded- they never feel unfamiliar. But, they reach up to an ethereal- almost larger than life- soundscape, giving the active listener plenty to explore. The lyrics touch on everything from depression to breaking out of a life that you were never meant for. I call this EP Petrichor. It refers to the smell of earth after rain breaks a long drought."
This is all to say that Petrichor's songs are the truest representation of this young, still-evolving artistry – and if "Love Blind" is any indication, we can't wait to hear the full package.
A rollicking pop/rock tune that breathes as much of the '80s and '90s as it does of today, "Love Blind" feels like a classic pop hit. Big melodies and crying guitars keep us excited for every chorus climax, and a storyline love, loss, and growth – that personal journey we must all embark on – keep us hooked to the each verse.
Somebody told me love don't come easy
One broken heart, I realize
If there's a sign that things get better
I can't see, love-blind man you made of me
A sweet and soulful exposure of tender wounds, "Love Blinds" finds Reynolds recognizing the impact of heartbreak on his own life experience. To him, it's a hallmark of his upcoming EP and one of the brightest spots of his artistry at present.
"For me, every project has its end mark: The last creative expression that lets me know the work is completed," the artist explains. "Originally, Petrichor was four songs, but I never had the end mark. There were moments in late 2019 when I had a glimpse of it, but I never really felt resolved until I wrote "Love Blind." It was the first song I wrote after the pandemic shut everything down. I was discovering how much I had compressed myself in order to maintain the work schedule I had volunteered for over the last two years. I was finding my voice again. I was connecting the artist back to the art. "Love Blind" was born out of that reconnection."
He continues, "As I allowed my mind to rest, memory – and the emotion associated with that memory – came back to me. I was able to connect more personally to my own experiences which led to more granular lyrics. It's not another heartbreak song. It is a commentary looking back on what the first heartbreak creates in a person and the undeniable truth that you are permanently changed after experiencing it. I chose the analogy of a virus; though, I never actually say the word while writing it. Yes, we recover. Yes, we learn from our mistakes. Yes, we can find love again. But, once you have learned that trusting another person with your emotional stability can lead to disaster, a layer of caution tape goes up around every potential future relationship. And, as with all barriers, it is far more difficult to see what is on the other side of them. It blinds you a little. I am lucky to have found a person who I don't need any tape with. In fact, she pushed me to rewrite lyrics, to apply my rediscovered self and adjust my work now, not later. I definitely know that "Love Blind" is my final punctuation on Petrichor. It embodies the sound, the expression, the medicine, and the words that are part of me."
Won't ever be the same
No question who's to blame
She never calls me up, no apology
She knows she passed along heartbroken disease
Ever love comes my way
I don't believe I'd stay
Heartbreak is in so many ways permanent: You never forget your first, no matter how deeply you fall in love again or how much time passes. We wear those permanent scars on our hearts, and they make us stronger. Stream Jon Reynolds & The Aches' "Love Blind" exclusively on Atwood Magazine!
— —
Somebody told me love don't come easy
One broken heart, I realize
If there's a sign that things get better
I can't see, love-blind man you made of me
Used to think a broken heart could mend in time
But I've come to believe my DNA's revised
Yeah my DNA's revised
She said "It ends this way."
Stream: "Love Blind" – Jon Reynolds & The Aches
— — — —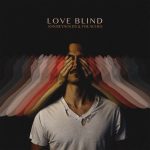 ? © Bryon White
:: Stream Jon Reynolds & The Aches ::
---