Singer/songwriter Imaad Wasif (The Folk Implosion, ACID, Yeah Yeah Yeahs) dives into his deeply intimate and beautifully vulnerable sixth album 'So Long Mr. Fear,' a wondrous tapestry of inner reckoning and human connection, isolation and longing, love and self-discovery.
for fans of Father John Misty, John Lennon, Sufjan Stevens
Stream: "Fader" – Imaad Wasif
---
'So Long Mr. Fear' is as much about love for the child within me, to the child in anyone that yearns to be free. I'm just so sick of being crippled by fear in so many parts of my life and wanted to write a song to shatter it.
There's a mystique around Imaad Wasif's sixth studio album: A spellbinding allure that dips from our physical world into the spiritual realm, and back again. There's mystery and wonder to this record, and yet there's no shroud of ambiguity or the sense of distance and secrecy that often accompanies such musical mystique; this time around, we're all in on it, standing together with the artist on the other side of the curtain. Deeply intimate and beautifully vulnerable, Wasif's So Long Mr. Fear is a wondrous tapestry of inner reckoning and human connection; a record of isolation and longing, love and self-discovery, endless nights and blurry weeks lost in the intoxicating haze of creation and destruction.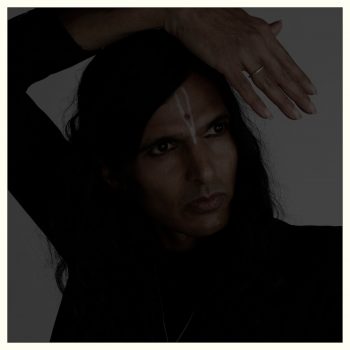 come see my dropout piece
can i tempt you with scenes you can't ignore?
i don't feel peace
as i'm waiting for the beast to transform
oh and this curse could be broken
like a shadow in the night
i won't look back
but maybe i don't want to forget
it's been trippin' me up inside since i came here
and i wont be satisfied til i lose
hanging on to life as a fader
too wasted to realize the absolute
i'm incomplete
i wander the back streets
though i'm closer now than ever before
and if i die next to you
there would be no defeat
only glory that would shine down on me
– "Fader," Imaad Wasif
Released August 9, 2022 via Sonic Ritual, So Long Mr. Fear is a powerfully poetic, achingly emotive, and incredibly thoughtful offering from Los Angeles-based singer, guitarist, and songwriter Imaad Wasif. The captivating follow-up to 2018's fifth solo LP Great Eastern Sun sees Wasif delving into his deepest recesses and unearthing the good, the bad, and everything in-between, all with a gentle glaze of sweetly kaleidoscopic psychedelic folk and light, lilting indie rock.
Wasif – who also plays in a number of other acts, from Yeah Yeah Yeahs' touring band and psychedelic folk group alaska!, to Lou Barlow's project the Folk Implosion and noise rock duo lowercase – brings a vast range of musical influence and warm melody to his latest LP. Written during isolation and recorded/produced virtually with co-producer and multi-instrumentalist Bobb Bruno (Best Coast), So Long Mr. Fear is nuanced and multi-faceted, cohesive and expansive. Wasif credits Bruno (who played bass, drums, synths, and more) for helping to unlock "gateways of sonic depth."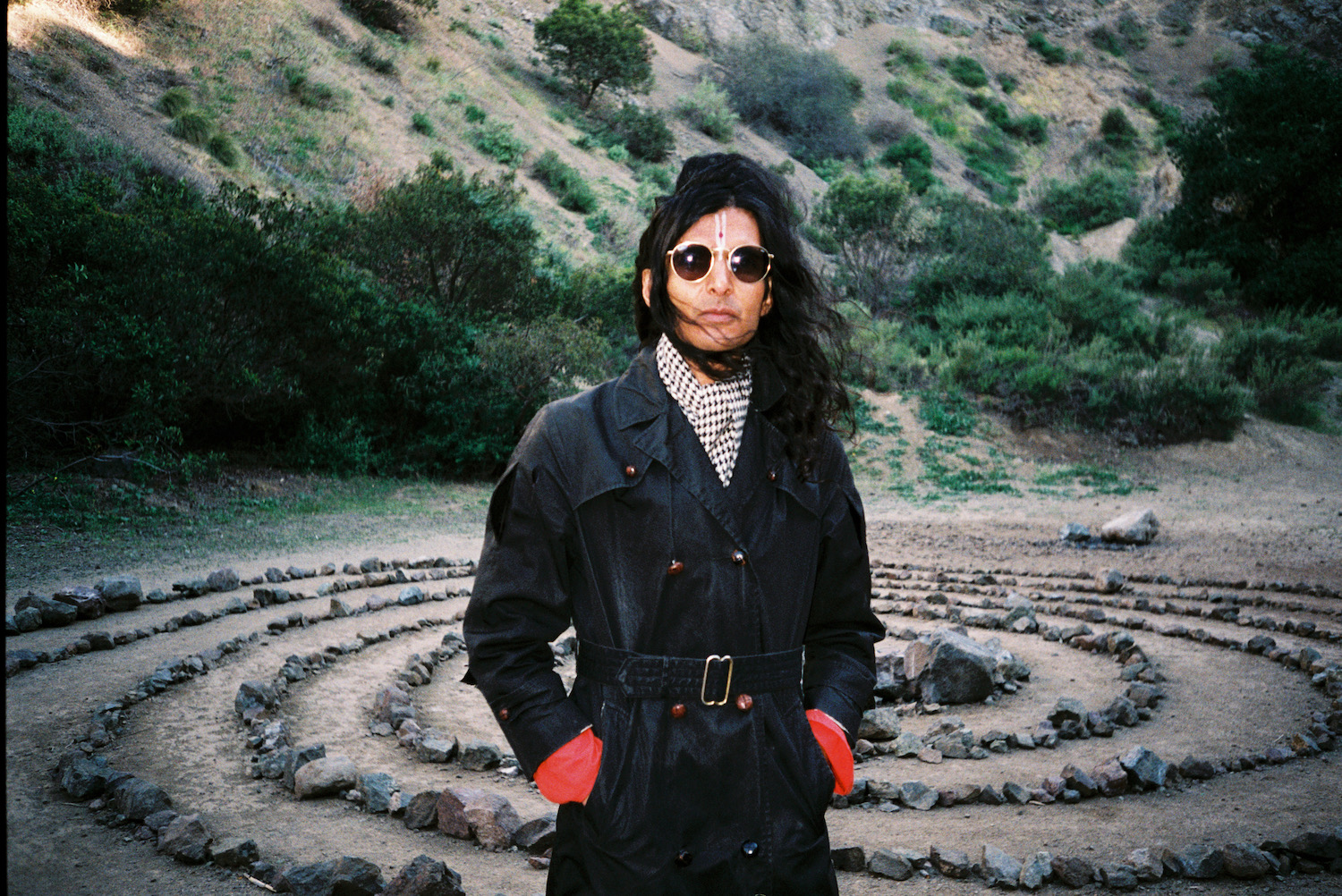 Yet as for the story behind this record, the artist harkens back to a time-tested constant in so much of our lives: That four-letter word we just can't seem to live without.
"I think about love all the time," Wasif tells Atwood Magazine. "Can you hold it? Does it scare you? One day I ate love and it nourished me. The next day I was sick as a dog. I carried some of these songs with me for a few years in various forms. Initially I started recording this album at the beginning of the pandemic in an abandoned mansion that a friend of mine had access to. We just set up mics and basic recording gear and the idea was to get live takes and for me to release this super raw record. After a couple of weeks I realized the vibe just wasn't right. And also under scrutiny I realized that the songs weren't there yet. Everything just felt static. So much of recording a song is capturing a feeling. It's almost impossible to articulate, but you hear it when it's there. Like something magical happens where your intention echoes back to you exactly as you hear it in your head. The flame is its own reflection."
"So I went back home feeling really shaken, like haha, poor baby my whole artifice was crumbling. I can see it now as a visceral first rejection, but I started staying up late writing on piano. I'd never written an album on piano before. Somehow the limitations of my ability opened me up. It took away my sense of comfort and control in songwriting. Not knowing where I was going showed me the way."
"I honestly don't remember making the album," Wasif continues. "It's hazy, nighttime stuff. I thought I was making all these songs as demos, but then as I got deeper into the pandemic I realized I wasn't going to be able to record in a studio and so making the record on my own became one of the only ways of maintaining my sanity. I recorded 26 songs initially that got culled down to make Mr. Fear."
"The isolation of that first lockdown wave was strangely freeing for me, being able to record in the moment of inspiration at any hour. The whole process helped me understand that the key to recording my songs is that I have to build everything around my vocal. That's why I did the vocal and piano/guitar live and kept it to the first or second take – I wanted to be able to hear my voice without any trace of self-consciousness, without overthinking it and let the lyrics keep their place up front. I'd send my master takes to Bobb Bruno (who co-produced the album) and a few days later he'd send me his tracks – bass, drums, synths. He'd have completely opened up the emotional core of the songs in a way that was both spectral and definitive. We just got this amazing back and forth going. Somehow everything that he sent me immediately made me feel like I was hearing the song in a David Lynch film, as if I heard it in my dreams."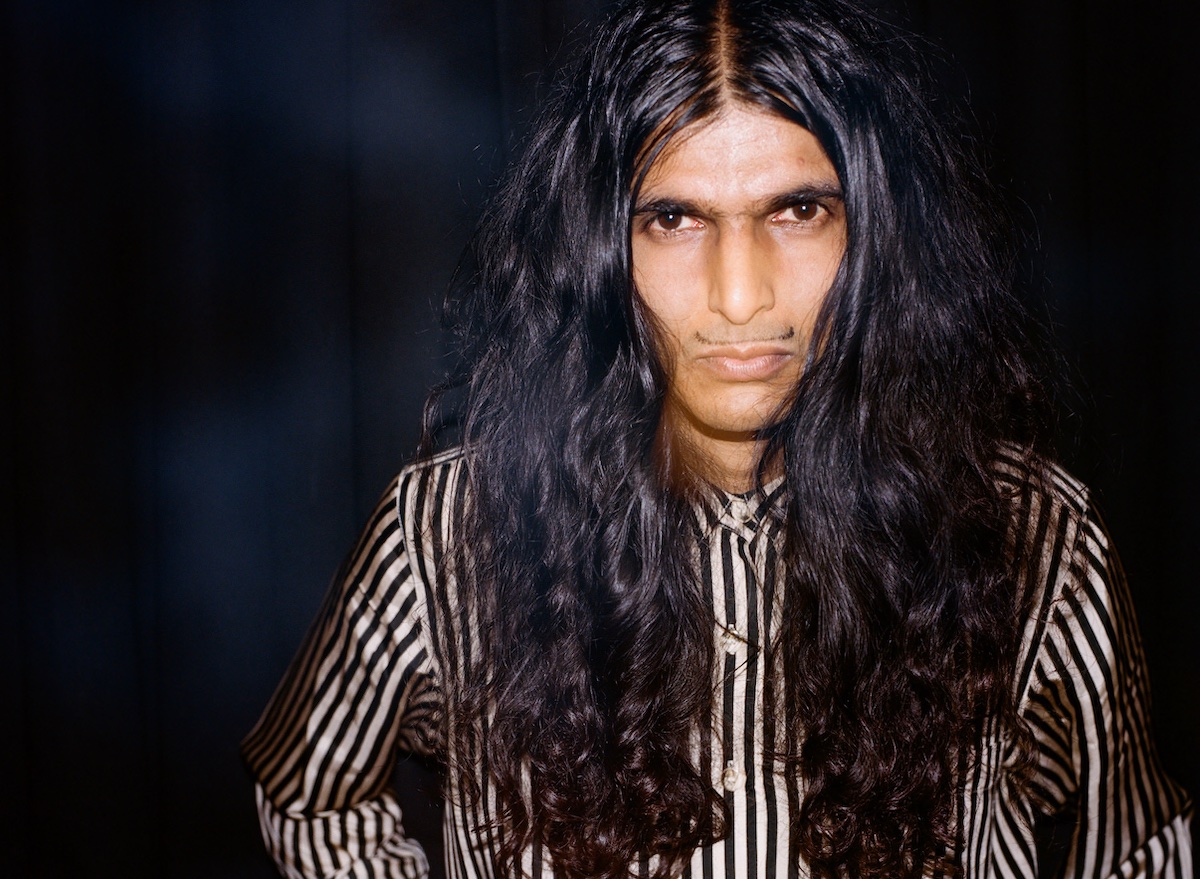 Wasif describes this album as The Tarantula Record, considering it a musical, lyrical, and stylistic standout from his previous work.
"It blows apart the worlds I've created before," he says. "There's a different resonance there. The record is a rejection of perfection."
The album's title is a reflection of the emotional content – and the sheer urgency – boiling within: So Long Mr. Fear is a nod not just to the song of the same name, but to the upheaval and confrontation, concurrent pain and healing that listeners experience in real time on these eleven tracks.
For Wasif, that fear goes much deeper, to an inescapable, intrinsic aspect of his life during these past three years. "I remember when I was working on the record one morning I was walking through the woods near my house and like some biblical parable I came upon two rattlesnakes mating in a stream," he recalls. "I don't know if you've ever seen that, but it's crazy looking and really frightening to see. I actually thought they were fighting at first. Before this it was an abstract thing, you know, when I was writing about fear. But in reality I was terrified."
Fear was also especially present during the height of the COVID-19 pandemic.
"I was terrified of the vaccine," Wasif admits, explaining how expressing those feelings immediately led to him being labeled a "right wing anti-vax Trumper" – which was not at all the case – by friends and peers alike.
"People have real fears, and it's not only one way or the other, black and white. I have my own ideas and should've felt free to come to the decision based on my knowledge and beliefs and what I felt was right for my body, in my own time. Science or religion aside, too little was and is still known about the virus and vaccine for me to feel secure or comfortable with the knowledge presented, but that doesn't mean I should've been gaslit insane or been bullied or labeled a conspiracy theorist, all of which happened."
"In the 3rd verse [of the song 'So Long Mr. Fear'], the line "I got the jab to keep you near" was directed to those people, the ones who were essentially perpetuating the fear and criminalizing everyone around them that didn't fall into line. I realized I had to I bring them into my heart. So I had this idea to walk out into the audience and hug everyone during that song, it's a confronting of the palpable new fear, it's an odd turnaround to this whole thing – I can actually feel the barriers breaking down between people again when I do it. I'm just making my way through this world, writing songs and hoping that something I do will make a dent in the edifice and change someone's headspace. In the end, I did take the vaccine but felt like it was for the wrong reasons, a decision made because of outside forces. I felt physically and emotionally compromised for months after that, who knows if it was psychological or real, but I do know that it was something I'd never experienced before."
"When the history of this time is written, there's going to be a new term to define the specific trauma and stress that stems from these last few years. But So Long Mr. Fear is as much about love for the child within me, to the child in anyone that yearns to be free. I think I'm just so sick of being crippled by fear in so many parts of my life and wanted to write a song to shatter it. A song I could sing to myself in darker hours, like a lullaby. Fear, wanting to fly out of its shadow, wanting to be able to make it on my own. You can trace the line through songs like 'I am Free' and 'Poet of the Damned.'
---
The aforementioned title track is so full of turbulence, as Wasif describes, and yet musically, the song is uplifting and quite buoyant: "I'm terrified, I don't deny," he sings tenderly. The soulfulness in his voice and the rosiness of his instrumentation recall a familiar, classic Motown sound. "I want to fly out of your shadow. I want to make it on my own. Do you realize? That I don't know the way back home…"
"So Long Mr. Fear" is in good company, arriving toward the tail end of an album that is equal parts colorful and contemplative, with considerable intent lying at the core of each song. Opening track "Elemental" sets the tone from the get go with enchanting sitars and a welcoming, '70s Paul McCartney-esque acoustic guitar pattern.
"This song sounds like the coming of the dawn, with all the promise of a new day and leaving behind all the regrets of yesterday," Wasif notes, beaming as he mentions Evan Haros' sitar performance as how it lends "Elemental" an undeniable refreshing quality, making the whole song "a return to source; my desire and questions of its origin are all over this, but also the symbol of the black rose, signifying a rebirth or a major change, representing optimism and hope."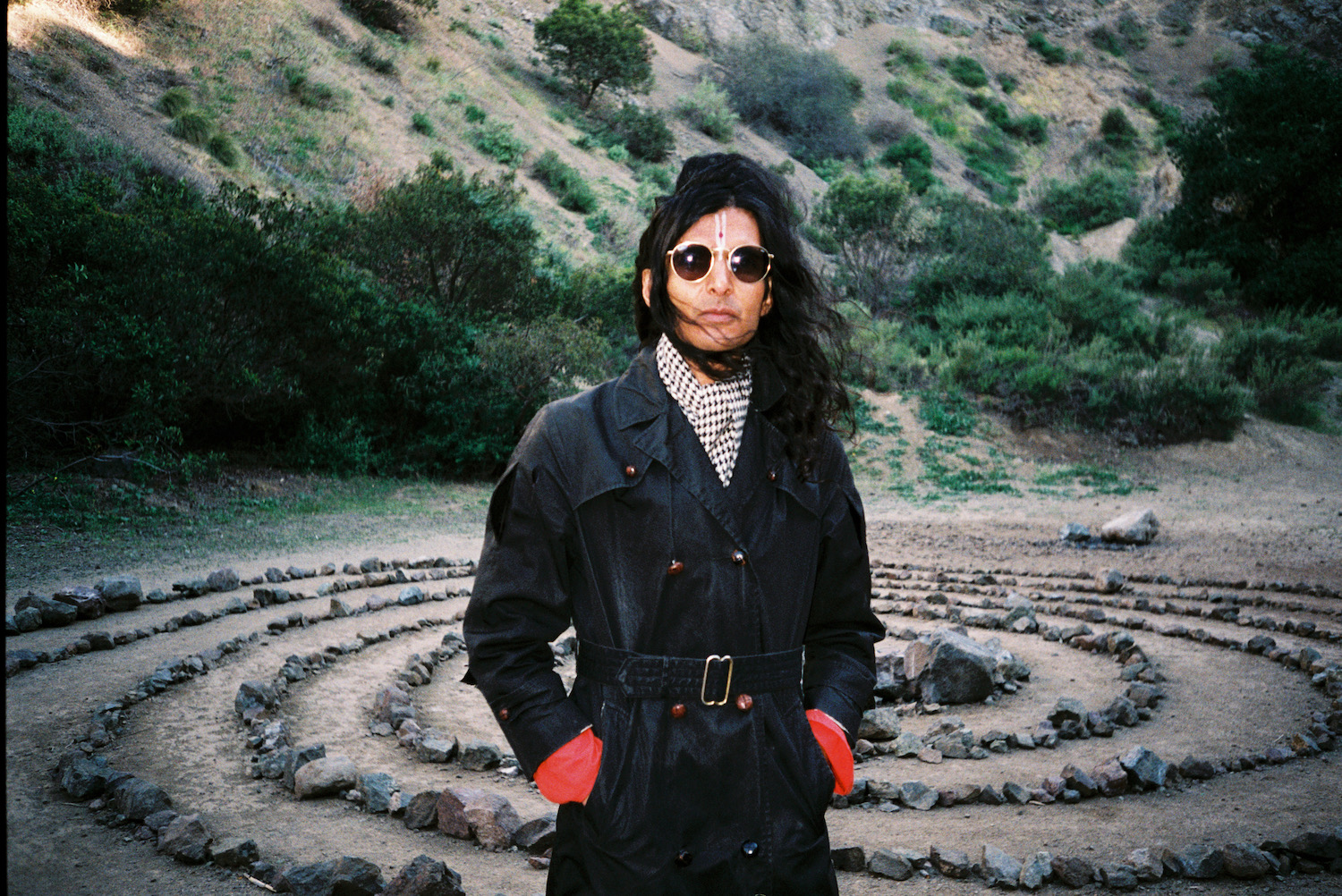 Further highlights include the forlorn, bittersweet country-tinged ballad "Fader" and the stirring, haunting "Poet of the Damned," a duet with Yeah Yeah Yeahs' Karen O.
But for Wasif, there is no single definitive favorite on this effort. "I love all my children equally and evilly and hope that anyone that listens to the record feels the same," he says. "I want to create magic; whatever it is, it's got to be magic." That said, he cites three sets of lyrics that stand out for him:
I'm incomplete
I wander the back streets
Though I'm closer now than ever before
And if I die next to you
There would be no defeat
Only glory that would shine down on me
Oh but our time is borrowed
In the quicksilver sand
There for a flash
But we could not pass through undetected
– "Fader"
I've walked the floor
Searching for a common thread
And the axis we share is not enough to spin my web
I caught you crawling out
Of a newfound wasteland
To see my downfall
As the poet of the damned
– "Poet of the Damned"
In disbelief of the new disease
Now that the veil is lifted, and I'm all twisted up
I step on through to your dimension
Somewhere underneath the Indian moon I'm lost
I got the jab to keep you near
How can anything be the same now that I've been tossed
To the wolves in disguise
– "So Long Mr. Fear"
---
Mystique permeates So Long Mr. Fear,
yet as Imaad Wasif lets us into his inner sanctum, we come to embrace this record's lyrical depth, emotional complexity, and melodic warmth. For listener and artist alike, the main takeaway is one word: Regeneration.
"Regeneration, through and through. It's a feeling you have that you know something about yourself that nobody else does – the picture you have in your mind of what you're about will come true," Wasif explains. "It's kind of a thing you have to keep to your own self, because it's a fragile feeling. And if you put it out there, somebody will kill it. So, it's best to keep that all inside."
And yet, these songs so unapologetically lay it out all for us to see, hear, and feel. Several "raw" records have been released from the COVID-19 era; Wasif's latest will certainly stand as a particularly moving example of reflection and reckoning during this time of distance, disconnect, isolation, and fear.
Experience the full record via our below stream, and peek inside Imaad Wasif's So Long Mr. Fear with Atwood Magazine as the singer/songwriter goes track-by-track through the music and lyrics of his sixth studio album!
— —
Stream: 'So Long Mr. Fear' – Imaad Wasif
:: Inside So Long Mr. Fear ::
— —
Elemental
This song sounds like the coming of the dawn, with all the promise of a new day and leaving behind all the regrets of yesterday. I've always loved obscure '70s cult vibe records, stuff like Mark Fry's "The Witch' off of 'Dreaming with Alice', Bixby's 'Ode To Quetzalcoatl', Bobby Calendar's 'The Way', the Harumi record, Skip Spence's 'Oar', even somehow Don Cherry's 'Om Shanti Om' falls into that for me. Mid way into making this album Bobb Bruno (who co-produced and played all over it) turned me on to Bobby Frank Brown's 'The Enlightening Beam of Axonda (Gods Proof)'. All these albums that were made by weirdos under bizarre circumstances operating off the grid. I guess, if anything, that was a main source of inspiration and influence. Sitar was in my mind for the album, some of the songs stemmed from my limited yet genetic understanding of the raga in Indian classical music. I grew up on it but had always been afraid to allow myself to integrate with it.
"Elemental" picked itself as the opening track, the vocal and guitar was recorded live on my iPhone, but somehow it sounded huge, like Abbey Road huge and increasingly so even after we started adding overdubs and with the addition of Evan Haros' sitar it seemed at peak vibration. Some songs just have that thing where they keep growing. A return to source, my desire and questions of its origin are all over this, but also the symbol of the black rose, signifying a rebirth or a major change, representing optimism and hope.
Come Around
Joanna Brouk's piano playing and the traditional form of the Urdu Ghazal couplet was probably where this started. This was the first piano song I wrote for the album, it came out in one burst and the first lyric 'Who took the sunlight from your eyes?" was taken from one of the earlier abandoned mansion songs written initially as a more spare country number. I'm using three chords and a direct lyric, there's nothing cryptic here. A plea to stop someone or yourself from leaving; a recognition of the distance that's grown between two people. Or is it the two people within yourself? We all wear many faces. I realize that so many of my songs are taken from the feminine, the masculine, the illusionary, the feeling and the conflict of the feeling, but the lines become a everlasting world that I can live in. Everything that rises must converge. The sonic overlay was a synesthetic approach using the writings of Henri Michaux.
I Am Free
I had a song called 'So Lost' that became this one. I had to really grapple with my right to reference Babylon, as it can be such a songwriter trope but I realized it was not so much 'Why not instead use the Mughal Empire' but really it was about the killing off of the archetype of the idol. The sun is revered here yet I am urging myself charting a new path towards it, which could be viewed as certain death. But this is probably the most positive, yearning song that I've ever written. "I've got the feeling in my blood, that I was born to win, I've got the warmth of your love to make my world spin' and that Kenny Buttrey Harvest beat that seemed to just come together out of my pulse. It wasn't forced, it felt effortless. That's why I didn't question it. This one I recorded the basic master again on iPhone with detuned guitar and vocal live. But the hook Bobb added was the fuzz lead that sounds like The Poppy Family and Shocking Blue smiling in their graves.
Fader
I think I carried this around song for almost 8 years and had recorded a few different versions. The album version was a first take recorded early on the first morning I learned how to actually play the chords on piano. Simply put, I wrote it for the idea of lost love. It was originally a guitar song with a ton of Harrison-esque slide on it, but I never felt like it floated the way it should until I played it on piano. Jen Wood sang on this and completely blew the choruses out of the water. I have no idea where the lyrics came from but this one in particular felt like a gift from the gods. Like I'd been sitting on a precipice on mushrooms listening to Neil Young's 'Borrowed Tune' off of 'Tonight's the Night', wanting to go that fucking raw but never having the guts to until this one. Not enough can be said about Bobb's vibraphone on this, which immediately puts you into a catatonic dream state along with his alien synth pizzicato Spector strings and Angelo Badalamenti type swells. All this is swirling around in the unconscious magic of this track, I'm lucky I was somehow chosen to receive it.
Poet of the Damned 
…Which I had originally called 'Ballad of the Omega Man', from the recurrent memory and presage of the 70's film and maybe Bill Fay's 'Time of The Last Persecution'. I wrote this under séance by candlelight but the lyrics came in phases over the course of a year and it became perfectly emblematic of the darkness that I felt and the darkness of the new pandemic world, offering this cinematic yearning from within the apocalypse. Karen O's vocals on this song are perfectly haunting too. There's echoes of Morricone in my lead guitar that just came from within the song like honey dripping off a razor's edge. This was recorded on a cheap classical guitar that I bought on Craigslist that had 60 years of vibe and pain in it, I had luckily just found it the morning after realizing that all my favorite Leonard Cohen songs and 'Blue Eyes Crying in the Rain' were written with one.
Painted On
The piano pedal damper on, I recorded this one night at 2am trying not to wake up my son. Strangely I have a vivid memory that earlier that evening the sky was that incredible blood color changing to luminous pink that it gets in Los Angeles. It looked painted on. I thought that sky was like the immensity of love and heartache. The idea occurred to me that we all hide in plain sight and no one really ever knows what we truly feel. It wasn't until way after I recorded this that I realized I completely mutated a verse from Big Star's 'Kangaroo', a record that was a huge influence on me back when I first moved to LA, but 'Painted' has a soul that's its own. "All this happened by chance, given a love that's ageless, I know you can't bury the water". For all the times love has broken our hearts.
Place in The Dark
"If you find your mind's gone, and tomorrow's dream is over." Totally instigated by Black Sabbath Volume 4 and the songs between the burners. Somehow the rhythm section ended up like some White Album outtake that I can't remember was even real. Everything channeled but also a transcending feeling I got while singing it that touched a new heaven for me. Used a John Fahey tuning on this one, the cascading progression just happened, falling and cycling back on itself to rise again. All these things come together for me and it takes on its own DNA. Let me stay in your memory as a beautiful light. I'm losing my mind over love. "The sweetest little thing that you could ever do, would be to keep my place in the dark."
Regeneration
This may be the linchpin for the album. It's a meditation in the sinister, a variation on a theme, a continuation of a tradition, the second song on the album with sitar. It has the Nosferatu organ that I played and this crazy keytar on it that Money Mark gave me, which made me briefly flirt with the idea of ditching all the guitars on the album in favor of. The idea is that to see something or someone again with new eyes you have to let it/them go. So let your love go, it will come back to you if it is meant to be. Also I'm on a fucking journey through this life, sometimes it feels like I've lived 1000 lifetimes already. 'The cosmic egg was broken, the yolk it just kept dripping, chained to the wind and chasing dragons for the cure, let me create my world my friend, it's the way I pretend'. Are there drugs and visions involved – yes, just don't get too close to the fire.
So Long Mr. Fear
This song was a huge breakthrough for me for all the reasons I talked about in the interview. It had gone through so many iterations before I arrived at this version and that sinister beach vibe came like a bolt out of the blue one day when I sat down at the piano. I was envisioning Kaufman's Tony Clifton through the lens of Brian Wilson…Then magically Bobb did his mutated 'Surf's Up' thing to it with the marimbas and snyths. It's rare that the persona I become in a song actually reflects back in the mirror, but this one is clearly there.
Jealous Kind
I wrote this to my understanding of the nature of all Scorpios, in a sweet surrender, this is the song that would bring me to my knees for the reckoning. Full on love for Waylon Jennings in my mind, specifically that 'Dreamin' My Dreams' record, all the phaser on the guitars, the beauty and simplicity of the songs and the words cutting deep into the heart. If I could write a song like that I thought to myself. I was also obsessed with Barry Gibb's home demo for 'Islands in the Stream' around this time too, hence the ref in the lyric. The modified open G tuning on my guitar has the Indian drone that brings it all back home. Ride me down easy Lord, ride me on down, leave word in the dust where I lay.
— —
— — — —
? © Sharon Lockhart, Alex Slade
:: Stream Imaad Wasif ::
---