Every Friday, Atwood Magazine's staff share what they've been listening to that week – a song, an album, an artist – whatever's been having an impact on them, in the moment.
This week's weekly roundup features music by Francis of Delirium, Anna Mae, Sean Paul, Four, Elyse Jewel, Nick Ward, Jaz Valentino, and La Poré!
•• •• •• ••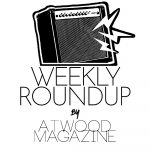 :: "Mirrors" – Francis of Delirium ::
It's been a long way from Luxembourg for rising grunge/shoegaze/alt-pop rockers Francis of Delirium. Fronted by energetic 20-year-old Jana Bahrich, the band's powerful live show was on display in full force on a recent Thursday night at fittingly eclectic Brooklyn venue Warsaw (itself a hybrid of sorts: One part concert hall, one part Polish community center).
The band expertly blends hazy shoegaze with grunge on its latest release, The Funhouse EP, led by the delicate, angsty intensity of Bahrich's quiet, deeply introspective and emotional vocals. The effect isn't unlike, say, Smashing Pumpkins at the band's most soaring and vulnerable. It marks the band's most recent release on Dalliance Recordings, which also includes two well-received EPs.
Bahrich herself notes bands like the Pumpkins and Slint as heavy influences on the EP, which leans into darker textures and a deep, rich sonic palette. "The EP was largely a way for me to process and adapt to the chaos that continued to be more and more present in our everyday life," Bahrich says. "As I was writing the EP, it felt like every moment got weirder along with my headspace. I was inspired to mimic that mayhem by using heavier guitars and darker tones, leaning into drum sounds that were massive and bombastic."
If this EP is a preview of things to come for the fast-rising, genre-bending band, it's worth keeping your ears open and listening closely to Francis of Delirium.
:: "Coming of Age" – Anna Mae ::
For all the coming-of-age songs I've written about over the years, I don't think any have been quite as self-aware as Anna Mae's latest release. The third single off her upcoming album, "Coming of Age" is stunningly strong reflection of youth's transition to young adulthood, and all the friction and fracture that comes with it. The Nashville-based singer/songwriter sings with delicate grace over a warm bed of electric guitars and ethereal synths, her voice a lightning rod of intimate, confessional introspection:
Front seat of my brother's car
13 with a rebel heart
So afraid I'd lost my sense of humor
Burnt CDs stuck on repeat
Cigarette ash in the backseat
When growing up seemed like such a rumor
I was anxious, I was nervous
I was scratching at the surface
I was younger than I'd ever be and older than I was
I was coming of age
"I've always loved the bittersweet feelings of nostalgia, and "Coming Of Age" is full of those emotions," Anna Mae explains. "The older I get, the farther away I get from my teenage years. But I feel like regardless of the distance, those years still impact me so much and always will. And I love that. It's almost like our "coming of age" years are forever immortalized for us, maybe more than any other time in our lives."
Set to release in two parts, Mae's upcoming album represents a return to the artist's roots. "It's me making the thing I've always dreamt of, but just didn't know how to create in the past," she explains. "Coming of Age" certainly represents a headfirst dive into the past lyrically, albeit one with the maturity, perspective, and understanding we can truly only glean from lived experience.
"Back and forth and in between, my troubled heart is evergreen," Mae sings at the end in an atmospheric pool of enveloping sound. "At the end of innocence I thought I'd be wiser." As her song dissipates, we're left to stew in the tension in-between restlessness and acceptance; the knowledge that our teenage selves is still somewhere deep inside, perhaps lying dormant in wait for some unknowable future return.
::  "No Fear" – Sean Paul ft. Damian Marley & Nicky Jam ::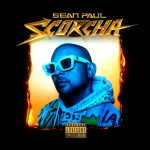 My inner 8th grader got the better of me last Friday night, as I convinced myself to head out to the House of Blues in Boston and caught good old Sean-Ah Paul onstage at the Scorcha Tour. It was pure escapist fun hearing some of the defining jams of my middle school days done live – "We Be Burnin'," "Temperature," "Get Busy," and "Like Glue" among them– not to mention some slightly-more recent jams like "Cheap Thrills" and "Rockabye." But while I was having a blast while in the audible presence of all of those old hits, I couldn't help but wonder… is there any chance this guy has some more current music out, too?
And as it turns out… yes he does! Scorcha, the album that the tour I saw him on was promoting, is due out next month, and Mr. Paul has already teased some early material from it. The first dose of this comes in the form of "No Fear," an infectious collaboration with fellow Jamaican star Damian Marley, along with Puerto Rican singer Nicky Jam. The trio manage to infuse some distinct and delicious Caribbean flavoring into this track, and their devotion to the region shines through the lyrics as well. "Blood, sweat and tears, we don't got no fear," Paul sings. "Got to be prepared. For this land, I will forever care."
What's more, this single's release on Spotify is accompanied by four other high-quality tracks, including a reunion with Sia on "Dynamite" and a poppin' duet with Tove Lo on "Calling On Me." Could all of these songs be included on the upcoming Scorcha? If so, the album may live up fully to its name. Either way, it's great to see Sean Paul is still out doing his things, all of these years after spicing up many of my middle school dance parties!
:: "What I Feel" – Four ::
There's something invigorating about the brash, unapologetic attitude on Four's latest single. Even the title "What I Feel" is a kind of defiance in its own right: The Boston indie rock band come to life with cool indifference (their words) on a song that can't help but recall The Strokes and The White Stripes.
I try my hardest to make it right
Even if it takes all night
But I don't even know where to start
So imma take my whole plan
And tear it apart
At the bottom I saw the top
And I still don't know why it
All had to stop
I really shouldn't get riled up
But when I see your new friend
I don't give a f***
Consisting of brothers Eric (Vocals) & Peter (Bass/Guitar) Rondeau alongside Mike Adrien (Guitar/Bass/Production), Four debuted with the single "Look Around" the day after Christmas 2019, and released their self-titled debut EP in March 2020. Following the standalone single "Communicate" in late October, "What I Feel" is the band's latest (and sharpest effort to date: A dynamic, bustling song full of charisma, charm, and some healthy indie rock edge.
What I feel, I don't know
I'm a real, animal
But I will, come home
So don't leave me alone
:: "TBH IDK"- Elyse Jewel ::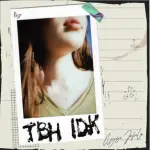 It is never easy to know you care about someone intensely and they are still unsure of their feelings. Elyse Jewel's punchy new pop single details a need to know where you stand in a partnership only to be hit with "TBH IDK." This bright break-up bop instantly hooks you in with assertive yet delicate vocals that sing of a toxic, unsuccessful love story. The glowing instrumentation paired with her warm, effortless tone allows the piece to really shine. Jewel's candid lyrics comically portray a past dating failure making "TBH IDK" so relatable.
The 17-year-old singer/songwriter possesses a lighthearted, bubbly persona that bursts through in each release. Her mesmerizing music stunningly voices the heartache that can come with young love. Not only will listeners resonate with her relationship pains, but they will also connect to her outspoken championing of mental health. Jewel's songs help listeners overcome their struggles by taking solace in knowing others go through the same.
:: "PRINCESS" – Nick Ward ::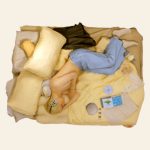 With the release of Nick Ward's sophomore EP BRAND NEW YOU today, I can't help but go back and marvel once more at the record's breathtaking lead single. A stunning song of intense inner reckoning and upheaval, "PRINCESS" is a vulnerable, deep-diving exploration and unveiling of the self. Ward plunges into sundry aspects of his identity, his past and his present, and importantly, his potential in a song that starts of tender and gentle, but ultimately builds into an epic explosion of feverish passion and cathartic, raw release. He holds nothing back from the very first verse, ensuring we're hooked not only to this song, but also onto his artistry forevermore:
Good things take the longest time
Nineteen years inside my body,
And only now I'm glad it's mine
There's so many things that I could do
If you need me to be somebody –
I could play that part for you
"'PRINCESS' feels like a defining moment in my life, career and in my relationship," Ward says. "Rather than answering my previously explored questions of 'Who am I?', this song is me finally understanding what I can be. I've spent the majority of my life questioning my identity and gender, and this song feels like such a concrete statement. It's me finally coming to terms with all the infinite aspects of my identity and gender, in order to be this devoted, malleable thing for someone else. Growing up around Australian masculinity and patriarchal values, I've often felt so self conscious about how I don't fit in – 'PRINCESS' is me embracing the beauty and power of being your own type of man."
I'll be your princess
I'll play the queen
I'll be the one who dries your eyes,
When you're so tired of everything
I'll be your princess
I'll play the queen
I'll write you love songs all the time,
If you just give me time to think
The follow-up to 2021 debut EP Everything I Wish I Told You, BRAND NEW YOU is a massive artistic statement full of weight, passion, wonder, and deeply resonating love. Nick Ward has stepped up as a tour de force of sound, substance, and style; the future is nothing but bright for the Sydney artist.
:: Jazs Blues (Side A) – Jaz Valentino ::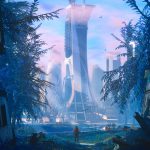 As a Toronto musician with a penchant for blending singing and rapping in an oft-melancholic manner, it'd be easy to think of Jaz Valentino as a direct offshoot of fellow Queen City-er Drake at first glance. Yet his influences extend well beyond Drizzy alone. Jaz is a Grenadian-Serbian native who grew up in Canada and shifted between Phoenix, Atlanta and Los Angeles while recording his most recent album, Jazs Blues (Side A). He's kept his ears open and his collaborators close throughout that whole process, and the outcome definitely shines throughout the resulting record.
Jas was quick to turn things around with this one, as it's only been about a year since his debut LP, Day 7. Far from feeling rushed, though, the imminent follow-up reveals multitudes of meticulous craft. Sir Valentino has taken the time to produce some multi-faceted music– hip-hop, R&B, and some jazz all find their place here– and also give a number of serious lyrical topics the thoughtful penmanship they deserve. These include the loss of his father ("Farmers Land") and acknowledging the support he's gotten from his friends over the years ("Like Minds," "King City"). Jaz's grandmother even gets a vocal appearance on "Life Waters," which, as its title implies, addresses the sum total of these impressions that have been building up over his 22 years on Earth.
"'Jaz's Blues (Side A) is me baring my soul in the music about the last three years of my life and what I've been going through," he says. "Flowers come out of the growth process, but no one talks about the pain the bud or seedling go through in the process, and this is what the album represents." Put on Jaz's Blues and you are sure to find plenty of bright red roses across that creative flower bed, indeed.
:: "Headphones" – La Poré ::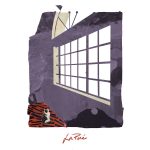 I've always had a soft spot for buoyant, intimate indie pop songs, which is why I can't help but smile every time I hear "Headphones." La Poré's last single of 2021 instantly conjures up the heat and heart of the '80s: A smoldering, groovy song with thick, radiant keyboards, it has the potential to move not only the feet, but also the heart. The Los Angeles-based artist pours himself into the music as he attempts to capture the visceral, often insular experience of artistic creation:
I place my hands
Got no demands
I'm just on the cusp
Keep fucking up
Then there comes a rhyme
Some peace of mind
It's brewing inside
Maybe I stop everybody
Maybe they pause for today
My ears have started bleeding
And I'm okay
"'Headphones' came about in early 2021 in the midst of writing songs for an EP," La Poré's Nick Samson explains. "Over the course of the previous year, I had so much time to focus on music because I was inside the majority of the time. Kyle was in LA for work for a few weeks, but we couldn't even get together because of COVID. When he started writing the instrumental, he was cooped up in his hotel room glued to his headphones and laptop."
"As I approached the melody and lyrics, I wanted to capture what I experience when writing. There are so many highs and lows, and I never really know what's going to happen. You go through all of this self reflection as a person and as an artist. It's a really crazy journey, and usually you fail miserably. But sometimes without warning it'll click, and you find yourself so in tune with the music, that everything else filters out. A sense of joy returns. Regardless of the context in which you are listening to music, it's an escape for us, and it can be so healing, even if it's just for a few short minutes."
Listening to this song, all I want to do is melt into the music. It may not all be sunshine, but there's tremendous joy and release to be found throughout "Headphones."
When I'm locked up in my headphones
Filter out the noise, it's the only way
Oh I'm locked up in my headphones
Locked up in my headphones
My headphones
— — — —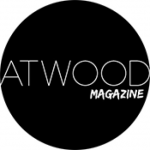 :: Weekly Roundup ::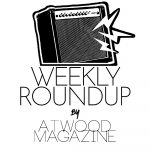 ---
:: This Week's Features ::
---