Combining Neil Young's folk and Land of Talk's modern energy, Sea Offs' "For Familiarity's Sake" beautifully captures the poor decisions we make to not be alone.
"For Familiarity's Sake" – Sea Offs
[soundcloud url="https://api.soundcloud.com/tracks/765854263?secret_token=s-OCLhh" params="color=%236a00ff&auto_play=true&visual=true&hide_related=false&show_comments=true&show_user=true&show_reposts=false" width="100%" height="300″ iframe="true" /]




---
Nothing is as universal as loneliness. The solutions to loneliness however, are plentiful and personal. Some people throw themselves into friendships, others into work, and others into more unhealthy endeavors. For Olivia Price — one half of the indie folk duo Sea Offs — staving off loneliness means returning to the same hometown lover that let her down so many times before.
Call me when you get home
And when you're alone
I have so much to tell you
So much you don't know
We run around in circles
Chasing ambiguity
Coming up short
On who we try to be
Where are the answers
To the problems we have caused,
Find a way to escape
And bring me along
And you're not looking for love
In the right place
Atwood Magazine is proud to be premiering "For Familiarity's Sake," the second single from Philadelphia & Brooklyn based Sea Offs' upcoming EP En Route, out March 27th.
A soul-searching track that sounds like a combination of Neil Young's folk and Land of Talk's modern energy, it beautifully captures the poor decisions we make to not be alone.
"I wrote it after discussing with my roommate at the time how everyone seems to have that one person from their hometown they keep going back to. I never understood (and honestly still don't) if that longing/repeated behavior is due to actual romantic, 'unspeakable bond' feelings, or if it is more so that it's just something to do with someone familiar" Price tells Atwood Magazine.
Price soulfully explores this idea of repeatedly picking the wrong person with all the vulnerability and ease that folk music allows. Deep diving into the idea of the wrong person still being appealing—even if you know it isn't the right fit—Price dissects the universal fear of being single. "In some ways it's about finding comfort in someone who's familiar, but not right for you."
Rewrite your memories
to perfect your wrongs
forget the part where you denied me
without any pause
And yet you're looking for love
in my face
but it can't be found, in
an expected space, so you
look to your past
for familiarity's sake
and it's this silence we embrace
Musically is where Price's partner in crime, Rashmit Arora, really shines. Lush, interesting sonic soundscapes create a bedrock you can lose yourself in. Starting with a single guitar, layers of reverb and subtle beats are added behind Price's enticing vocals, creating a sound as engaging as Price's lyrics are illuminating.
By the end of the song, the two are dueting with vocals that are meant to be together — there's an easiness between the two musicians that permeates the feel of the song itself: "I interpret Olivia's words to be about accepting a fate, settling, and taking the easier route, despite knowing that the road likely leads to a dead end" Arora tells Atwood Magazine. "In some ways that has informed the breezy nature of the instrumentation on this song.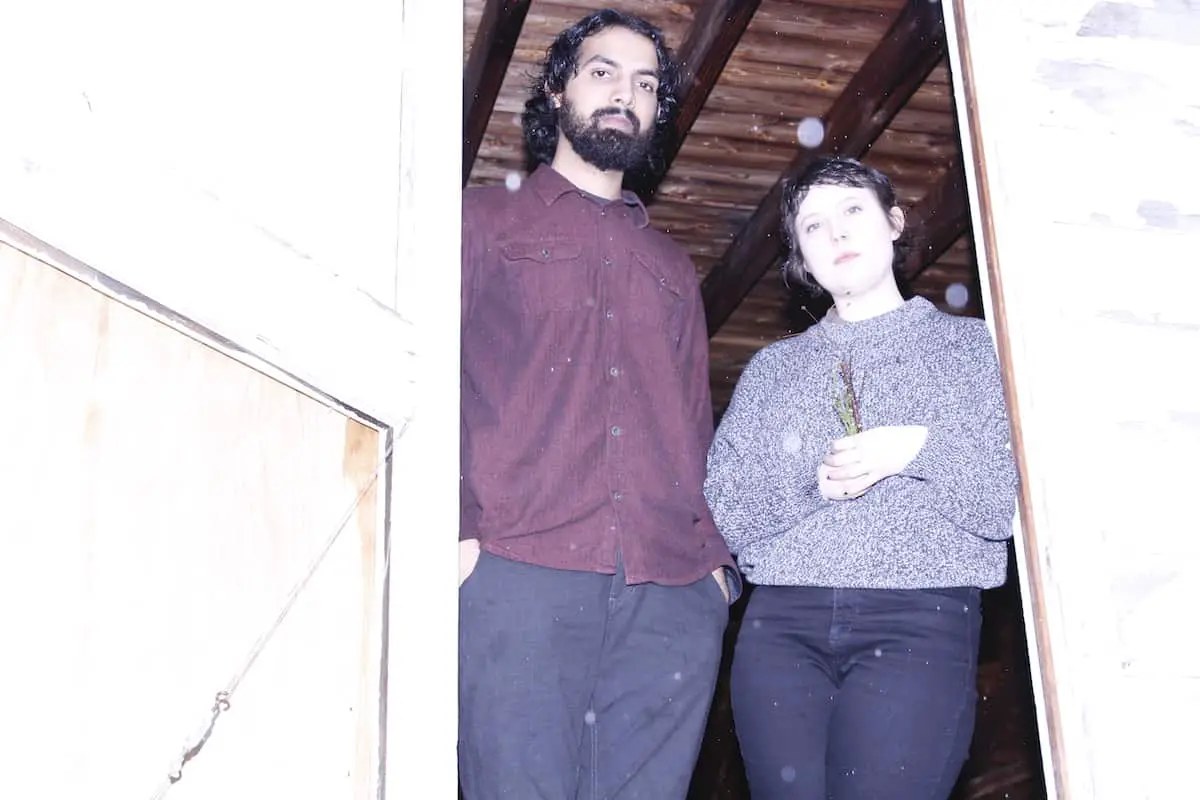 While 2016's debut EP Sea The Blind laid the foundation for their sound, En Route sees them perfect their sound and capture the vulnerable, ethereal sound that suits the duo so well. "For Familiarity's Sake" is the embodiment of Sea Offs' sound.
In a moving and timeless way, Sea Offs' will teach you that your old flame should be extinguished forever. Stream "For Familiarity's Sake" exclusively on Atwood Magazine, and stay tuned for the band's En Route EP, out March 27!
— —
"For Familiarity's Sake" – Sea Offs
[soundcloud url="https://api.soundcloud.com/tracks/765854263?secret_token=s-OCLhh" params="color=%236a00ff&auto_play=false&visual=true&hide_related=false&show_comments=true&show_user=true&show_reposts=false" width="100%" height="300″ iframe="true" /]





— — — —
? © 2020
:: Stream Sea Offs ::
---