North London's Surya Sen enters the scene with his debut single "C U Later," a vibrant and virile introduction.
by guest writer Will McCartney
Stream: "C U Later" – Surya Sen
---
North London has a wealth of alumni that now play a major part in rap culture today. Its graduates include Skepta, Chip, Wretch 32, Akala and Meridian Dan, all of whom hold education and entertainment at the very core of their creative endeavours.
Surya Sen is the latest North London debutant, serving up a style of music that is seldom seen in the UK. His woozy dance music production acts as the foundation for his rapping, which is riddled with rhythm and groove. The synergy of electronic production and rapping is an age old concept, and with Surya Sen citing the likes of J Dilla, Kenny Dope and Large Professor as early influences, it is clear that he is aware of this already.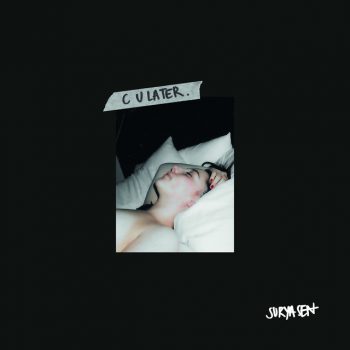 Slipping away, I keep on jumping out the way
Fuckin' wit my pay, i tell collectors stay away
Focus in my face,
i keep it hundred when i'm straight
I'll cop a burner while i wait cos the female a prey
Like a body to them vultures,
we pray like were supposed to
But rilly rilly in my city ain't nobody know ya
Ain't nobody owe ya, forget they ever told ya
Better move cautious, or just pause it
The uniqueness of Surya Sen's output comes from its progressiveness: it is an addictive take on electro-hop that is rarely created in the UK. His production combines key elements of UK Garage, classic hip-hop and house music to create a sound that is impossible not to move to. There are parallels to be drawn with the likes of Channel Tres and Azealea Banks — it's an innovative hybrid of sounds.
On 25th April, Surya Sen dropped his debut single, "C U Later." This first cut has a vibrant and virile feel to it — Sen's husky bars sit comfortably on top of a beat rife with syncopation and funk.
If this track is about anything, it's about the atmosphere. Surya Sen is able to create an aura with his sound, seemingly the result of a unique combination of key musical influences. Sen cites Gilles Peterson's BBC 6 Radio Show as "a driving influence" that exposed him to "a broad range of musical genres."
That's not my vibe, you know what im saying
Won't catch me baby
Skrrr
Tell em we move out the way
We ain't tryna get in no trouble we ain't really tryna…
Yo, i guess i'll c u later
Guess i'll c u later i don't do no favours
I guess i'll c u later
I guess i'll c u later
Guess i'll c u later, i am not your saviour
I guess ill c u- yo i guess i'll c u
Alike some of his North London predecessors, Surya Sen has a clear affinity with the concept of artistry. His stage name is taken from the Bangladeshi revolutionary who led the Armoury Raid agains the British Empire to campaign for independence in India. Sen says he was inspired by "the way this revolutionary took it into his own hands to be heard".
On top of this, Sen purposefully does not do press shots, stating that he wants to "prompt fans to build an affirmation solely on the music." Instead, he opts for a visual route — Sen collates and collages pictures from readings to be released alongside the music, and has also put together a video edit for the release as well.
With more releases in the pipeline, Surya Sen is a name to look out for as the next generation of London creatives begins to emerge. If now isn't the time for a revolution, when is?
Catch Surya Sen's new single "C U Later," out now.
— —
Will McCartney is a London-based creative strategist and freelance music writer. He is editor of DISS Magazine and runs fortnightly music show The Noise Narrative. Catch him on Twitter and Instagram.
— — — —
Stream: "C U Later" – Surya Sen
— — — —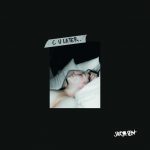 ? © 2020
:: Stream Surya Sen ::
---