Indie folk band Stables return with a buoyant breath of fresh air in "Marathon," boasting tender harmonies, syrupy tones, and thoughtful reflections on purpose, place, and being.
for fans of Local Natives, Vampire Weekend, Arcade Fire, Bahamas, Rostam
Stream: "Marathon" – Stables
---
We need reasons to smile now more than ever, and British duo Stables are here to help us wear our grins for at least a little while. With a wink and a nod, the British band return today with "Marathon," a buoyant breath of fresh indie folk air boasting tender harmonies, syrupy tones, and thoughtful reflections on purpose, place, and being.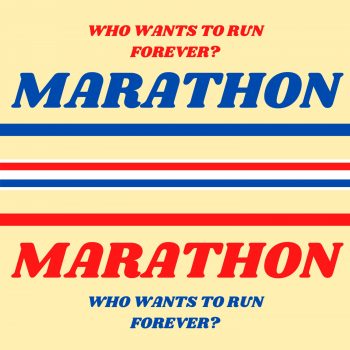 Started off a walk
away from mundane
Early morning rise and a
factory line with views all the same
Silver lined by a fortune worth the wait
though it won't be long till the
wealth is gone and well falls away
Atwood Magazine is proud to be premiering "Marathon," Stables' first single of 2020 and the second release off their upcoming third album Silhouettes, out October 11, 2020. Following last September's solemn lead single "Ringmore Rise," "Marathon" finds the London duo of Matthew Lowe (Keston Cobblers Club, produced Freya Ward's EP Written with Hindsight) and Daniel Trenholme returning to the fore with buoyant, bright hues and a lush, glistening sound.
Ever since they debuted in 2016 with the effervescent "Steam," Stables have bridged the gap between the folk and alternative genres; their tendency toward melodically upbeat music lends them a certain "folk pop" charisma, yet their ethereal sound is one that is characteristically "indie folk." That beautiful dichotomy has led Stables to considerable underground acclaim with 2016's debut album Beyond Brushes, and 2018's follow-up Reverie.
But to hell with genres; Stables are a band you're going to know and love.
Running out of the gate with sweet falsetto singing and a lilting effected guitar, "Marathon" carries with it a sense of wonder and sensitivity. Stables evoke the likes of Local Natives and Vampire Weekend with their joyful, yet nonetheless "deep" ruminating; as the verse gets underway, Matthew Lowe sets the scene with his rootsy vocals. When he sings in his tenor chest voice, Lowe sounds gritty like Mt. Joy frontman Matt Quinn (a more extreme example would be King of Leon's Caleb Followill) – like someone tailor-made to lead a heartland rock band. Yet when Lowe and Trenholme flip the switch to harmonize with their higher falsettos, together they recall singer/songwriters like Haux and fellow Brit Ali Lacey (Novo Amor) – artists whose songs resonate through minimalist soundscapes that aim to capture the weight of their words.
The beauty of "Marathon" is that we get to experience both of these vocal styles in one song, and in doing so, Stables create a template that is distinguished, compelling, and unique. Lowe and Trenholme hit their high in a stirring chorus that wonders aloud where we're going, and why we're going there:
Marathon is all i need
serotonin high and a finish line
where we can both meet
Marathon is all i see
Camberwell was fine
but I've realized there's more to this scene
who wants to run forever?
Everyone seems the same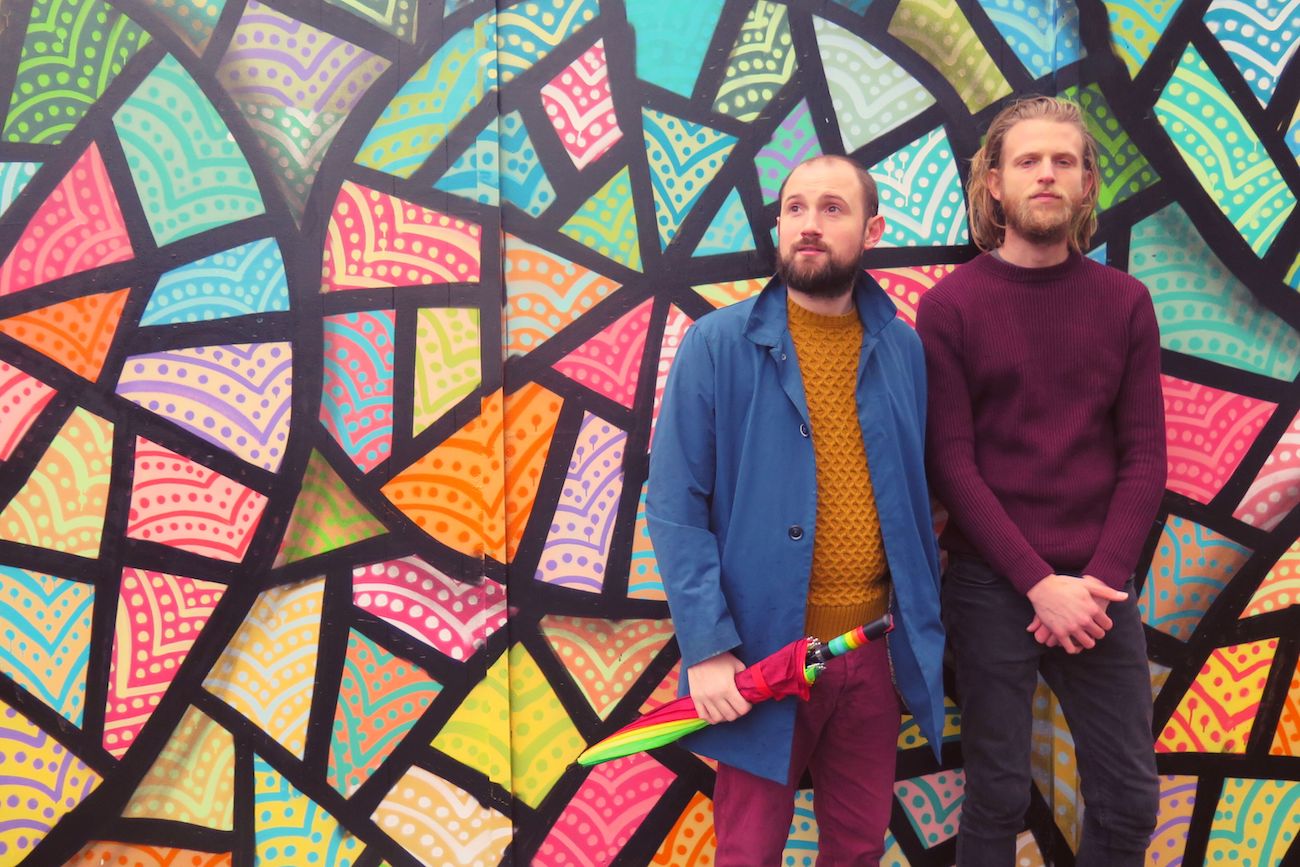 For Stables, this song is a purposeful divergence from their usual sound – one that shows the band growing and unafraid of change, whilst still maintaining that special ingredient that makes their songs resonate so deeply.
"'Marathon' is a track to make people smile," Lowe tells Atwood Magazine. "A love child between Vampire Weekend and The Bahamas. We wanted to try something a little different to our usual sound in this next album whilst keeping our indie-folk roots; fusing acoustic with electronic and building our distinctive vocal harmonies."
Adding that clean electric guitar over their familiar acoustic strumming helps give "Marathon" that extra energy boost to see it through to the finish line. "It just gives our sound a subtle yet fresh lift after our last release a couple of years ago," Lowe remarks. "We're huge fans of Paul Simon's Graceland, so some subtle subconscious influences from that album may have crept in a little. We're still very much an acoustic guitar-based band, which will still be very apparent in this next upcoming album."
Ended up alone as far as Margate
where the sea it ends the water
tends to harness our weight
Silver lined by a fortune to evade
i would love to swim but I fear
this time that I may not be saved
The "Marathon" single and music video are inspired by a VHS copy of the London '88 Marathon that Lowe found in his parents' shed. It's hard not to crack a smile as we watch Lowe and Trenholme run in place in front of the film – a smile that then remains thanks to the dulcet tones of the song itself.
Whether we're in the midst of a sprint or truly in it for the long haul, "Marathon" is a song we can all slow down and indulge in together. Stream Stables' single exclusively on Atwood Magazine, and stay tuned for more from the band as they ramp up to their third album release: Silhouettes is out October 11, 2020!
Marathon is all i need
serotonin high and a finish line
where we can both meet
Marathon is all i see
Camberwell was fine
but I've realized there's more to this scene
who wants to run forever?
Everyone seems the same
Stream: "Marathon" – Stables
— —
— — — —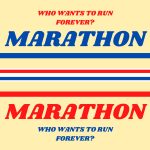 ? © 2020
:: Stream Stables ::
---