Darlingside embody wonder and human connection in their gorgeous fourth album 'Fish Pond Fish', a fresh and moving breathe of life that inspires and uplifts, energizes and delights. Dive into this breathtaking work and as Darlingside's Dave Senft goes track-by-track through the album!
— —
Stream: "A Light on in the Dark" – Darlingside
---
Certain artists and albums just have raw connection in their DNA.
Music has for centuries been a means by which people came together, but that's all been put to the ultimate test this year during the COVID-19 pandemic. With near-universal live show cancellations and health experts the world over advising against large group gatherings of any kind, we've had to find new ways of feeling like a part of something bigger than ourselves – and music, as it has been for so many things in life, has come to our rescue. Artists of all backgrounds have found ways to cut through the pain and chaos, bringing light and warmth to those who need it in any number of ways. Darlingside are one of those special artists rising to the occasion, their organic alt-folk sound shining like a beacon of light, hope, and possibility in the dark. The Boston quartet embody wonder and human connection in their gorgeous fourth album Fish Pond Fish, a fresh and moving breathe of life that inspires and uplifts, energizes and delights.
An artistic triumph, this album could not have come at a better or more meaningful time. It is the relief and sanctuary we need to remember there is more to life than this; that we are not alone, and we never have been.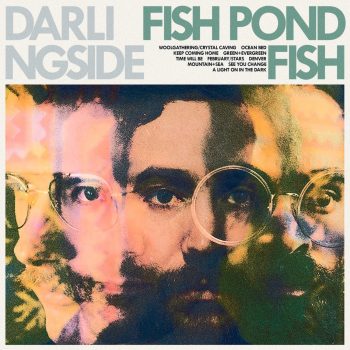 Are you swimming with the fish pond fish
Looking for oceans in the saltlessness?
Are you spinning in and out of true
Pink moon playing in the dead of noon?
And here you are
As nowhere as a northern star
You're a light, a light on in the dark
Goodbye, goodbye it's time to go
Time is a figment on a fig tree road
Open the door and let the flood back in
Drift out of yourself and let the day begin
Roller coast into the aster bloom
Fly to the sun in your suburban shoes
And here you are
As nowhere as a northern star
You're a light, a light on in the dark
– "A Light On In The Dark," Darlingside
Released October 9, 2020 via More Doug Records / Thirty Tigers, Fish Pond Fish aches with a deep inner longing. Embracing both an internal and external search for purpose, place, and meaning, Darlingside's fourth studio album arrives as the band celebrate the first decade of their career. Consisting of Dave Senft (vocals, bass), Don Mitchell (vocals, guitar, banjo), Auyon Mukharji (vocals, violin, mandolin), and Harris Paseltiner (vocals, cello, guitar), Darlingside debuted in 2010 with the six-track Ep 1, an earnest first look at what would grow into a signature hearty folk pop sound built off massive vocal harmonies, sincere and thought-provoking lyricism, and immersive acoustic and electronic instrumentation. 2023's debut album Pilot Machines and 2015's sophomore LP Birds Say received critical praise and acclaim, and 2018's third album Extralife added depth, colors, and new flavor to Darlingside's already breathtaking tapestry.
"Our writing process stayed mostly the same from Birds Say to Extralife, so we went into this record explicitly wanting to experiment with some radical changes to that process," Senft tells Atwood Magazine. "For example, for both of the last two albums we started from a list of about 30 unfinished song ideas, with the goal of gradually refining them and whittling down the list until it was the length of an album. But this meant that during those albums we were essentially "writing" dozens of songs at the same time, which I think worked in some ways but also often felt chaotic and overwhelming to me. This time, we did our best to go the other way and "whittle up" our list of songs. That is, we picked a few song ideas to develop as much as possible before moving on and working on other ones. I think that approach was really successful in keeping the whole writing and recording process a lot more focused and intentional."
"We also came up with some new group writing exercises for this album that forced us to generate lyrics before melodies (rather than our typical direction of writing the melodies first), and this ended up being a really fruitful and refreshing approach."
The road to Fish Pond Fish was, to be say the least, rocky. Darlingside began recording with Grammy Award-winning producer Peter Katis (Interpol, The National) in late 2019, and while most of the album had been tracked by the time the pandemic hit the East Coast, many songs were recorded and completed during lockdown and in isolation from one another. "We began working on a new batch of songs in early 2019 and started recording demos at home that August," Senft recalls. "We went into the studio (Tarquin Studios in Bridgeport, CT) in November with the first four songs, and Peter actually encouraged us to keep a lot of the demo recordings and build from them rather than starting from scratch. We wanted to incorporate more percussion on this album, and our friend Benjamin Burns (Honeysuckle, Western Den) ended up playing drums on most of the tracks. Our original plan was to split our time at Tarquin into three separate two-week sessions, but we had to cancel the third session in March due to COVID. This meant that we had to find ways to finish recording and mixing the songs while quarantined separately, which was a major hurdle and totally derailed our momentum at first. In the end we did find ways to continue to work on the songs remotely, and we finished the album in June."
Considering their instrumental finesse and the record's overall cohesion, one would never think these tracks were created separately. Like a surging river, Fish Pond Fish flows with its own singular might – as if all the songs, like puzzle pieces, fit just right.
"I think a lot of the credit there goes to Peter's production, especially in combination with all the great drumming on the album which is so new and exciting for us, and I think really ties all of the songs together," Senft considers. "But we also self-recorded many of the instruments and nearly all of the vocals, in many cases from our home studios, and I think that sufficiently balanced out some of the new production elements in a way that kept things from moment to moment always feeling authentic and relaxed and 'us'."
Fish Pond Fish embodies both lush harmony and space in the indie folk / folk rock canon. It presents Darlingside in their element, employing a wide spectrum of color and a formidable dynamic range – from moments of hushed tranquility and subtle calm as on "Keep Coming Home" and "Time Will Be," to the vibrant immersions of invigorating energy and resounding passion that define early album tracks like "Crystal Caving" and "Ocean Bed."
"On a production level we were excited about making this a percussion-heavy album, but I definitely didn't think we would use a full drum kit as much as we did," Seft shares. "That part didn't become clear until we had a chance to play through some of the songs with Ben, and we just loved everything he was doing. I think his playing really helped define the space and genre of the album in ways we couldn't have anticipated."
Fish Pond Fish opens with a tender wall of harmony that quickly rises to a fever pitch of sorts. The transition from "Woolgathering" into "Crystal Caving" sets an exciting tone for the setlist to come. This is exactly how the band intended it to be: "'Woolgathering' and 'Crystal Caving' were written together, and I'd always thought of 'Woolgathering' as a dream sequence, and the transition into 'Crystal Caving' as the bursting of that dream — the wake-up-to-face-reality moment. By putting it at the beginning of the album, I think we were choosing to let Woolgathering become a de facto prelude to the album as a whole. I think that works especially well because it also feels like it could have been on one of our older albums—so it was maybe our way of offering a familiar starting place from which to encounter the rest of the album."
---
Darlingside soar with effortless ease as they proceed to rise and fall, and rise again. Even the most introspective and dark moments, of which there are a few, seem to retain a resounding, flickering flame: Hence whether you're riding the waves of their fiery jam "Ocean Bed," attuned to the atmospheric, soul-stirring ambience of "Green + Evergreen," or compelled toward the nuanced mortal reflections within "Time Will Be," Darlingside never cease to amaze. The mid-album outpouring "February/Stars" offers a particularly captivating escape; this powerful five-minute indulgence builds and builds, only to fall into a stirringly quiet solitude. It's a profound embodiment of what Fish Pond Fish does to a greater degree throughout its forty-minute run.
"I'm really proud of all the chances we took in terms of intentionally changing up our process in a number of big ways, and I was really surprised by how many of those changes panned out," Senft says. "And I'm also proud of how we adapted to the totally unexpected changes imposed by the pandemic."
I think learning how to keep working and communicating remotely did ultimately give us a lot of great tools which we can now use to be a lot more flexible with future projects, even beyond the pandemic.
---
Fish Pond Fish is soaring and stunning; a sweetly engulfing enchantment.
It presents Darlingside at their best – manifesting a spirit of unity and connection, whether they're together in the same room or isolated hundreds of miles apart. No better song relates this message than the album's wholesome closer, "A Light On In The Dark."
"I guess I've come to think of this song, and maybe the album as a whole, as sort of a signal or a beacon," Senft reflects. "A place for people to hopefully gather and join their ponds and swim together."
Experience the full record via our below stream, and peek inside Darlingside's Fish Pond Fish with Atwood Magazine as Dave Senft goes track-by-track through the music and lyrics of the band's fourth album!
Fish Pond Fish is out now on More Doug Records / Thirty Tigers.
— —
Stream: 'Fish Pond Fish' – Darlingside
:: Inside Fish Pond Fish ::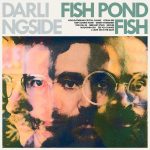 — —
Woolgathering/Crystal Caving
A dream, and the bursting of the dream. I think of this pair of songs taken together as a science fiction piece, inspired by the idea that dystopia and utopia can both be present in the same place at the same time, and are often intertwined and inseparable.
Ocean Bed
I think of this song as a confrontation with a constant desire for change.
It was so fun to put this song together, as it features probably the widest variety of percussive sounds of any song in our career—including body percussion, muted guitar strums, violin col legno, full drum kit, dog barks, and a broken laundry machine.
Keep Coming Home
The original memo of this song idea had people talking in the background, which we liked and wanted to try to retain in the track. Don had also purchased a binaural headset mic for doing stereo field recordings, which he then used to surreptitiously record us having an argument about this song's opening lyrics. So the track opens with that "field recording".
To me this song is about temporary insanity, learning the same lessons over and over again, fumbling for your center, and discovering and rediscovering the people/places/things that anchor you.
Green + Evergreen
This song for me deals with seeking yourself through your surroundings, and maybe even more than that is about seeing both of those things (you, and your surroundings) as processes that are always shifting rather than as fixed points. So if Ocean Bed is a bit conflicted about the mechanics of change, this song is on the other hand rather happy to just settle for the fact that everything is definitely changing, all the time.
Time Will Be
One of our "songwriting telephone" exercises began with each of us choosing a passage from a book to pass on to the next person as a free-writing prompt. I was reading Red Mars by Kim Stanley Robinson, and I chose the passage "your love will lead us yonder in the end," and passed that on to Don. Meanwhile, Harris chose a Faulkner passage about an infamous fish and passed that on as a prompt to Auyon. The Red Mars prompt ended up inspiring the opening lyrics and pre-choruses of this song ("Time will be the life of me/and time will be the death of me") and the Faulkner-inspired freewrite ended up yielding the chorus melody (as well as the album title, incidentally).
February/Stars
The first part of this song came from a writing exercise in which we intentionally wrote pages of gibberish, tore the pages in half, traded and recombined those halves to be even more gibberishy, and then finally attempted to convert all that gibberish into something coherent and meaningful to us. In retrospect that was one of my favorite exercises—all of the ideas that came out of it felt like they were speaking from the group's collective unconscious.
Denver
This song came from another "songwriting telephone" exercise starting with film titles. In this case the prompt was "Things To Do In Denver When You're Dead", which is a film I don't believe any of us have actually seen.
Mountain + Sea
This was an older song idea that we had started recording for our previous album but didn't end up finishing at the time. There's a bit of a word-puzzle element to it, and to me it deals with the ways in which different ideas or even different people are connected by their differences, their boundaries, their overlaps, and their reflections in each other, such that putatively separate things actually can't be separated at all.
See You Change
Inspired by a very early morning in the Dutch countryside.
A Light On In The Dark
This song begins with the lyric about "fish pond fish" that inspired the album title. I think of that fish pond image as representing an extreme state of isolation and separateness from the rest of the world, of social atomization and hyper-individualism and of the unchecked inwardness that can arise from the anxieties or fears that we all face all the time. I think of this song as voicing a desperation to break that cycle, to break out of one's "pond" and to reconnect in more meaningful ways with others, or with nature, or with better versions of oneself—but which also means confronting some of those anxieties and fears and unknowns. And we can do that to some extent on an individual level, but ideally it's really a collective and mutual effort that many people recognize and undertake at once. So I think one way to try to begin that process is to send out S.O.S. signals, so to speak—to let other people know you're there and that you're looking for them at the same time that you're hoping for them to find you. And I guess I've come to think of this song, and maybe the album as a whole, as sort of a signal or a beacon in that sense, a place for people to hopefully gather and join their ponds and swim together.
— —
— — — —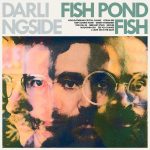 © Robert Stey
:: Stream Darlingside ::
---