Recommended If You Like: White Lies, Smallpools, The Cars, Bad Suns, Mainland, INHEAVEN, Wavves
Contrary to popular belief, "cool" is something most people have to work at. Carefully calculated Instagram pictures, the right brew of witty statements, a sense of slight aloofness — all are hallmarks of today's coolest bands. The biggest indie names of the past few years – The 1975, The Neighbourhood, and even the Arctic Monkeys, to an extent — all have perfected their image and sound to effectively brand themselves in the industry of "cool."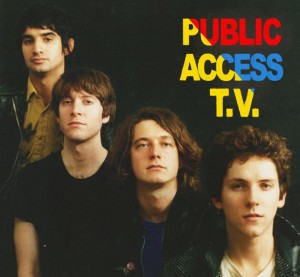 The odds of coming across a group to whom "coolness" comes naturally, then, would seem to be relatively low – especially among the new kids on the metaphorical indie block. But somehow, New York City's Public Access T.V. have gone above and beyond cool-kid status. Formed in 2014, they've already opened for acts as varied as FIDLAR, Twin Peaks, Weezer, and Hinds, in addition to being featured in both The Guardian and NME in the year of their inception and gathering a staunch European following. They have been hailed as the saviors of American new wave, with comparisons to blasts from the past like The Romantics and Depeche Mode. Oh, and rumor has it that both Alexa Chung and Lindsay Lohan attended their first gig. Cool enough yet?
Public Access T.V. have taken the two years since their formation to surely and steadily release songs and an EP. Released around the same time Public Access T.V. dropped their debut album's release date (9/30/2016 via Cinematic Music Group), the band's new single "Sudden Emotion" is a tease as well. Simultaneously combining what Public Access T.V. does best while showing them branching out, "Sudden Emotion" is both a well-timed teaser worth getting excited about and a track perfect for blasting with the windows down.
Listen: "Sudden Emotion" – Public Access TV
---
The track begins with heavy drums and a summery guitar riff. At once it's clear that there's more than meets the eye – the implied immediacy of the title doesn't match the song's laid-back nature. As frontman/bandleader John Eatherly belts
Got invited by, invited by the ones she loves
Told me somethin' new, somethin' to use against you now
it's evident we're hearing Public Access T.V. do what they do best. The blend of new wave, indie rock, and post-punk creates an effortlessly "cool" vibe — maybe like if the early Smiths decided to cover The Clash, just for kicks. The song floats along, and suddenly we're at the chorus, with Eatherly singing:
It's alright, sudden emotion
I gotta keep it together now
When you're around, help me out now
There's somethin' to it I wish I knew
Because I, I don't think
Well sometimes
The shift into the chorus really does reflect the song's lyrics. It's at once unhurried, but with a sense of immediacy. "Sudden Emotion" literally gives itself over to a sudden shift in tone, mirroring the sudden emotion that can so easily throw one off-track. The chorus is where the urgency/non-urgency of the song really plays out — the contrasting tide of emotion balanced with playing it cool ("I gotta keep it together now") showing itself both lyrically and instrumentally.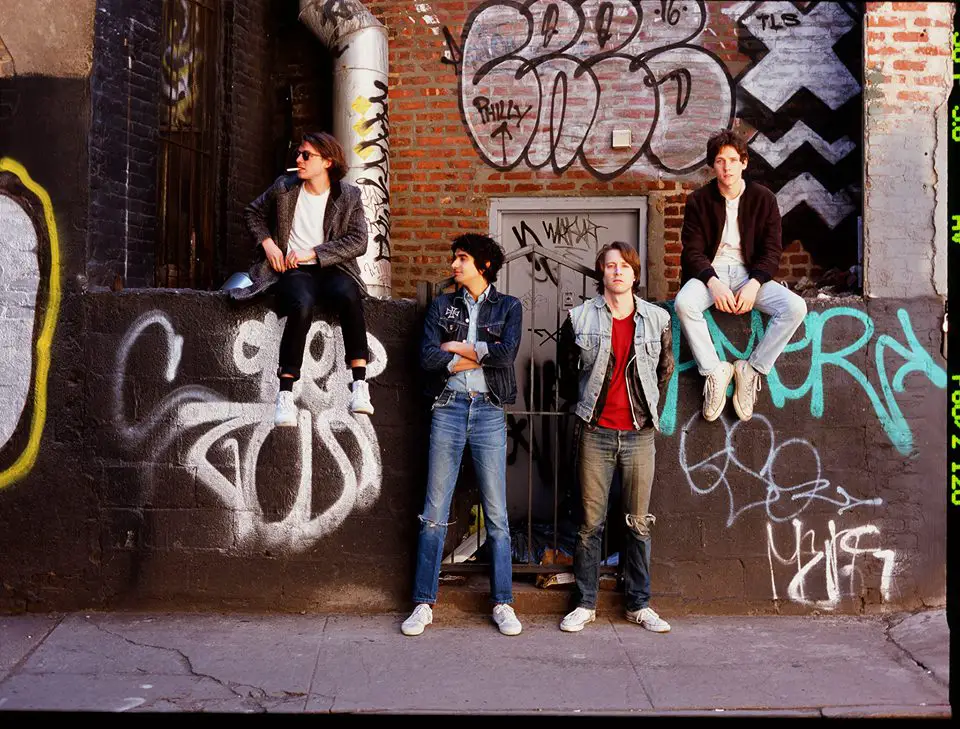 Documenting the conflicting sides of attraction — especially attraction to an enigmatic figure — isn't exactly easy. The fact that Public Access T.V. does it with not just ease, but also nonchalance is a testimony to their talent. Equal parts lyrically and instrumentally strong, "Sudden Emotion" is proof that the band have come up with a winning formula.
Right down to the Cars-esque "beep beep, baby"s (no pun intended), "Sudden Emotion" is current enough to sound fresh, while keeping Public Access T.V.'s reputation as new wave saviors intact. Combine that with the track's chilled-out nonchalance — somehow miraculously combined with lyrical urgency — "Sudden Emotion" is a whirlwind trip into what Public Access T.V. do best.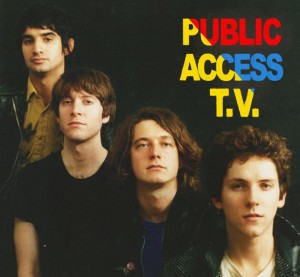 :: Public Access T.V. Summer 2016 Tour Dates (UK) ::
07.15 — Truck Festival, Oxford, UK
07.23 — Old Blue Last, London, UK
07.30 — Soup Kitchen, Manchester, UK
07.31 — Y Not Festival, Derby, UK