Cautious optimism pulses through Trenton's anthemic new single "In the Summer Light." It's one thing to capture a definitive moment of sadness or joy – but to track the shift from one place to another is a far greater, often more meaningful task. With bursts of warmth and energy coloring unconcealable excitement, Trenton bursts back onto the music scene with a passionate track that yearns for repeated listens.
Lately the day is feeling bright
Shifting from darkness to light
Come now let's not hesitate
The world we recreate ourselves
Sunlight bursting through the trees
A future full of mysteries
We can't stay down
Listen: "In the Summer Light" – Trenton
---
Atwood Magazine is proud to be premiering "In the Summer Light," the lead single off Trenton's forthcoming EP and the artist's first offering in nearly a year. The moniker for Nashville-based singer/songwriter Ryan Courtney, Trenton channels a breath of fresh indie pop air through a hybrid of synth-pop melodies and rich, vibrant lyricism that highlights the human underneath it all.
We're flying to the top now
Try not to fall or look down
In this summer light
We're flying to the top now
Transcend the weight on the ground
In the summertime
"This song is about coming out of a season in my life that, at the time, felt stagnant and uncertain… a winter period, in a sense," explains Trenton. "Every winter has its place and is necessary for genuine growth."
That growth shows itself both literally and musically throughout "In the Summer Light." The song itself boils with tension that begs for release, which it faithfully receives in every emphatic chorus. Singing in beautiful falsetto, Trenton expresses hope for a better future. For him, specific circumstances may have brought about the need to turn over a new leaf and look toward tomorrow; for us, anything goes. "In the Summer Light" is open and unabound, allowing its listeners the option to lend their own experience to a universally relatable message.
Trenton's uncanny ability to bridge the gap between intimate and all-inclusive is indicative of the artist's talent. He captures a moment with effortless specificity – recalling the stars at night, a special date in time, the "perfect breeze."  "The lyrics came almost effortlessly at a moment of purposeful restlessness when I realized that fear is always strongest when you're trying to convey something meaningful. I'm learning to push though, let it happen, and be okay with the process and just enjoy it… I've also been dabbling a bit more in certain elements of pop production. It's been a blast."
Maybe we'll find who we are
Safely beneath brilliant stars
A stroke of luck
Paradise
Take the day and roll the dice just once
The sun is bright and blistering
A perfect breeze is whispering
"It's time to move"
As enthralling as the lyrics are the song's technically impressive, emotionally brilliant instrumental. Trenton's music offers hints of U2, The Killers, Glass Animals, Neon Trees, and more – yet, to liken him to any one of these bands alone would be a massive disservice to his artistry. Even recent releases in the 'indie pop' sphere – including June's Feel Something by Jaymes Young – don't quite compare to the breathy, yet quite full vocal deliveries and swelling synths that define Trenton's sound.
"Move forever forward, like a light that cuts through the discord," sings Trenton in the breakdown. We've all experienced the overbearing weight of darkness – how looking to the next day can feel hopeless when you're drowning in the present. We've also all found ways through the darkness, whether by luck, sheer strength, or with the help of others – meaning we all know exactly that it means to be "In the Summer Light."
Take a chance on Trenton: The warmth and sun of summertime makes the season an easy, obvious time for renewal, and his new single is the perfect soundtrack for that refreshing process.
— — — —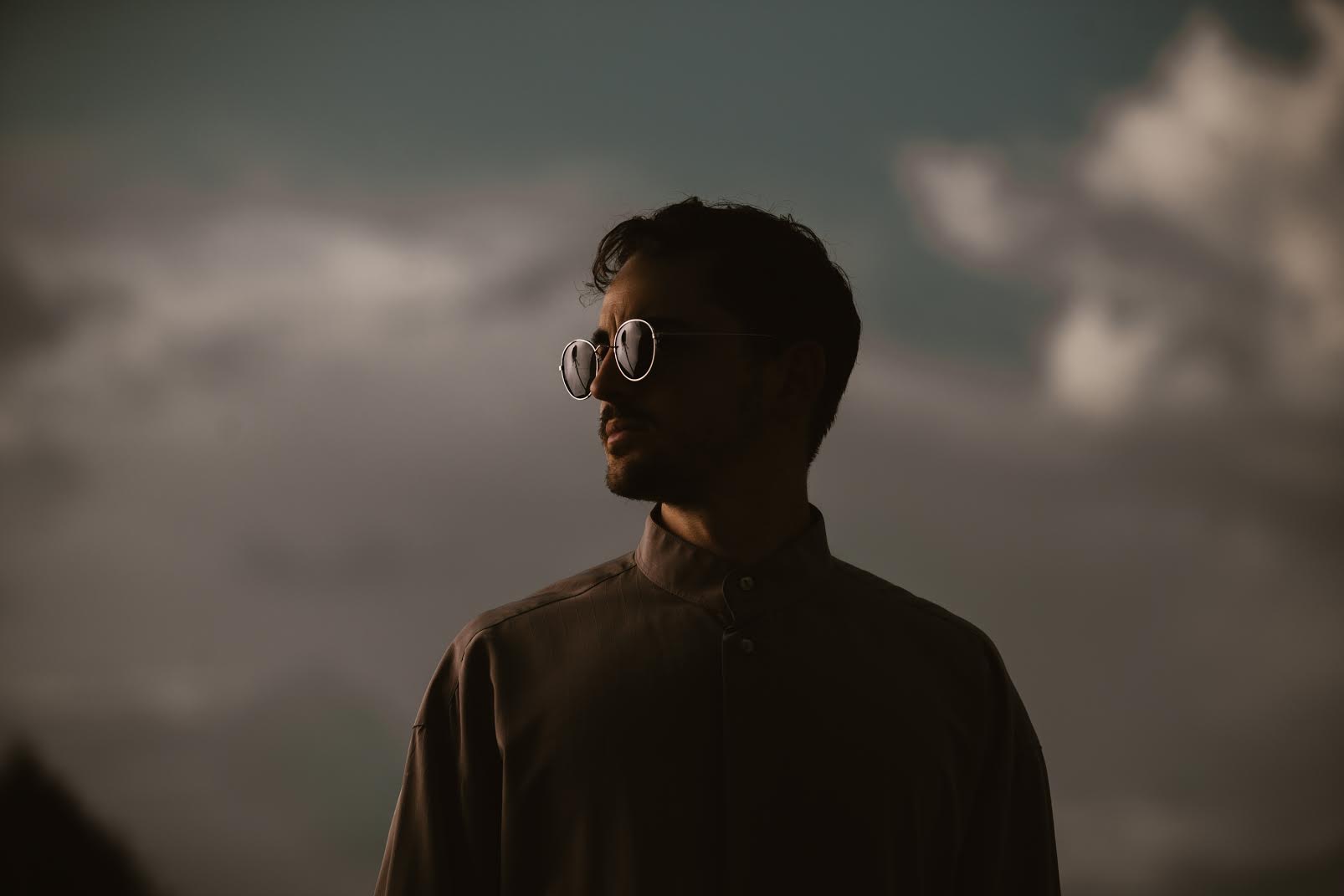 photo © Andrew Morton
:: Listen to Trenton ::