An electric and exhilarating upheaval, RAHH's new song "Run the Lights" is an alluring, emotionally charged electro-R&B song about going out and tuning out the world.
Stream: "Run the Lights" – RAHH
[soundcloud url="https://api.soundcloud.com/tracks/1195710046?secret_token=s-BASFEHLKTP5″ params="color=ff5500&auto_play=true&visual=true&hide_related=false&show_comments=true&show_user=true&show_reposts=false" width="100%" height="300″ iframe="true" /]




---
There's nothing like the sweet relief of escape, but as we all know (or learn eventually), the only thing you accomplish by running from your problems is a prolonging of the inevitable: Confrontation. Nevertheless, we often tend to ignore the logical or reasonable in favor of the convenient, and in her latest single, UK artist RAHH explores our intense pull toward escapism, no matter the cost. An electric and exhilarating upheaval, "Run the Lights" is an alluring, emotionally charged electro-R&B song about going out and tuning out the world. Whatever you're running from, it's only a matter of time until it catches up with you.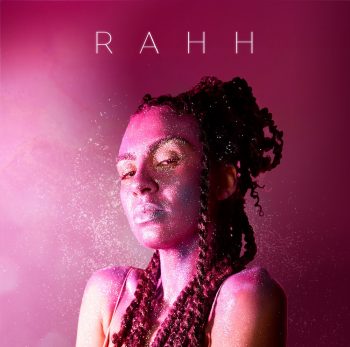 In the queue, getting crowded
Quit pushing me, allow it
No I'm not about it
Yo don't we know the bouncers
I'm freezing, I'm leaving
I'm too in my feelings
This night has lost all meaning
I still get so cut up when I think of you
And I'm tryna escape in everything I do
Thank God we're moving forward
Just get me in the door cos
I got my foot to the floor
Atwood Magazine is proud to be premiering "Run the Lights," RAHH's second single of 2022 and the latest tease off her upcoming debut EP, I told you we'd be famous (out later this year). The Manchester artist born Holly Quin Ankrah, RAHH debuted in 2019 with the song "Into the Dawn," and has since been slowly carving out a space for herself in the intersection of pop and R&B. In premiering her fourth single "Home," Atwood Magazine praised the artist for crafting an "intimate rendering of the soul [that] stuns with its deep, raw take on distraction and reality, self-worth and societal pressure."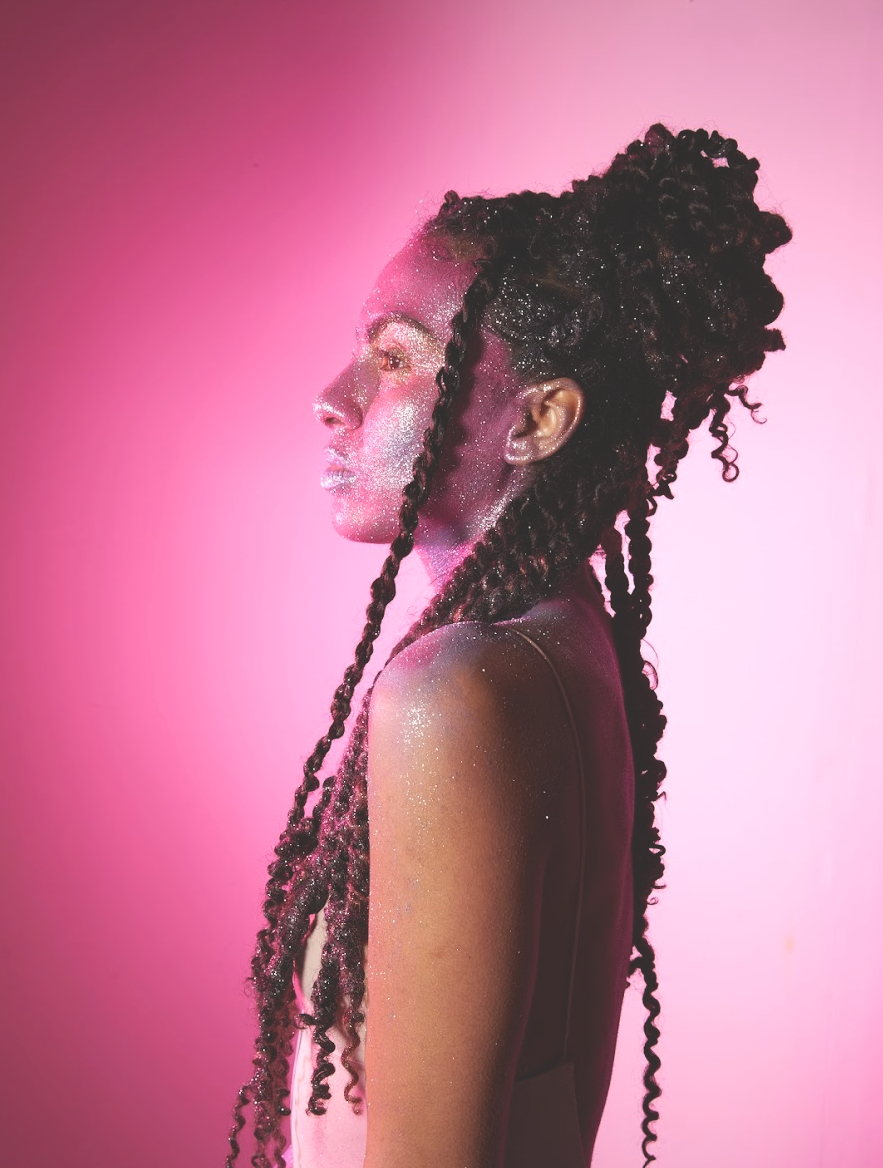 Few artists seem so well-polished and confident out of the gate, but RAHH is and has always been the real deal; three years into her career, Ankrah is poised to take her artistry to the next level with a set of songs that capture her stunning vocals, sweeping instrumentals, and striking songwriting talents. February's "Weave My Web" served as her EP's pulsing and absorptive lead single. "Run the Lights" continues to exhibit that capability with a song radiating passion and conviction; there's an urgency to RAHH's performance that seeps into the beat and courses her vocals. She rises and soars in a heated chorus:
 Run the lights into amnesia
Through the night, tabs on my visa
Glorified, don't stop, don't stop
We're on the rise, don't stop
Run the lights, call up the dealer
Through the night, damn I still need ya
Glorified, don't stop, don't stop
We're on the rise, don't stop
"'Run the Lights' is about going out for all the wrong reasons," RAHH tells Atwood Magazine. "To numb the pain, to distract yourself from your own thoughts, to get over someone. Whatever it is, we all do it. The title refers to not knowing when to stop. You're a danger and out of control but your foot is to the floor."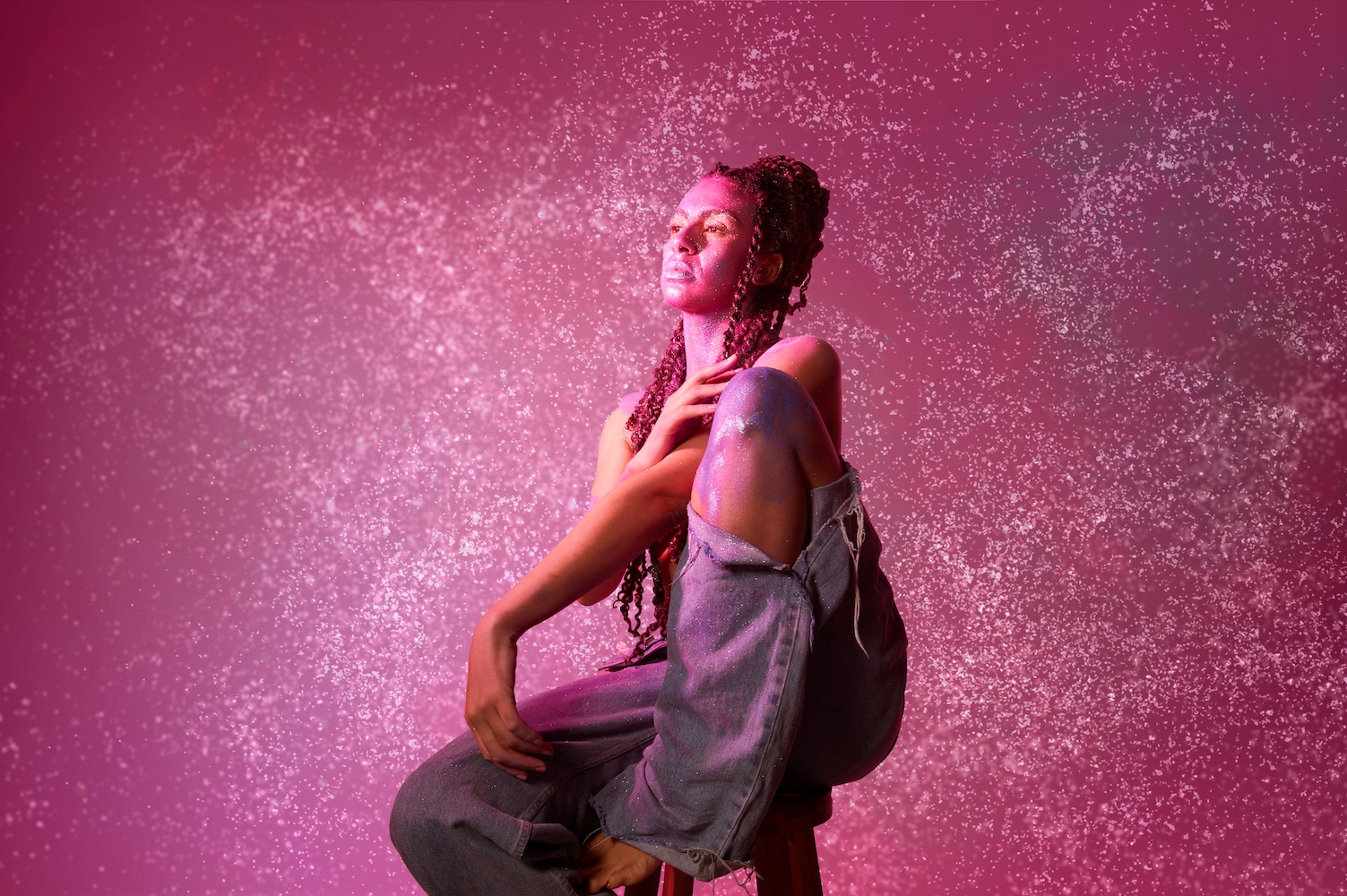 T-shirts and trainers, ain't no one tryna be famous
All our hearts are faithless
We're broken up and aimless
Let's fuel up, let's move up
The high can't get here sooner
Somehow I just can't seem to get over you
Can't love again not even if I wanted to
Thank God I'm moving forward
Not who I was before and
I got my foot to the floor
RAHH brings us intimately close to her psyche as she balances everything she's running from with her actual feelings and lived experiences. Her chorus is one of uninhibited movement and relief, but not necessarily "release": She's avoiding her problems rather than solving them, and she knows it. "Run the nights into amnesia," she shouts into her own darkness, "Through the night… glorified… don't stop."
While the narrator may not get the ultimate answer to her personal problems, we listeners do get to indulge in an emphatic and invigorating release. "Run the Lights" is escape manifest in a scintillating, high-energy overhaul. RAHH's music is as enchanting as her verses are tense: And when the choruses finally do hit, the passion spills out in droves. Stream "Run the Lights" exclusively on Atwood Magazine, and stay tuned for more from RAHH as she ramps up to the release of her debut EP!
Run the lights into amnesia
Through the night, tabs on my visa
Glorified, don't stop, don't stop
We're on the rise, don't stop
Run the lights, call up the dealer
Through the night, damn I still need ya
Glorified, don't stop, don't stop
We're on the rise, don't stop
— —
Stream: "Run the Lights" – RAHH
[soundcloud url="https://api.soundcloud.com/tracks/1195710046?secret_token=s-BASFEHLKTP5″ params="color=ff5500&auto_play=false&visual=true&hide_related=false&show_comments=true&show_user=true&show_reposts=false" width="100%" height="300″ iframe="true" /]





— — — —
? © JC Verona
:: Stream RAHH ::
---