Midi Fighter king Shawn Wasabi hits all the right buttons from catchy hooks to crispy beats on his latest candy-coated single, "SNACK."
Stream: "SNACK" – Shawn Wasabi ft. raychel jay
---
Shawn Wasabi has thrown himself back into the mix with his latest sugar bomb single, "SNACK" featuring Raychel Jay. The sweet and shiny track, released October 31, 2019, highlights Jay's vocals and Wasabi's fine tuned "controllerism" production. "SNACK" is chock full of double entendres and sultry allusions backed by music serving a similar vibe. Much of the tune is carried by bright, staccato piano, but layers of bass guitar, synthesized drums and other sampled instruments bring in warmth and depth.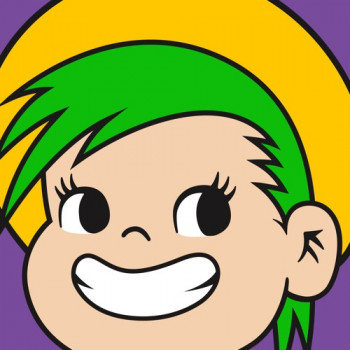 Split me like an Oreo
and dip me in a cup of your joe
'Cause neither one of us is gonna
taste as good if we're on our own
Fallin' like a Skittle,
I'll be fillin' up the palm of your hand
I'll be skinny dippin',
feeling dizzy from your butter pecan
Shawn Wasabi rose to prominence within the electronic music community through his work with midi controllers — hardware or software that generates and transmits Musical Instrument Digital Interface (MIDI) data. They trigger sounds and control parameters of an electronic music performance, and there are many of them out there. But Shawn Wasabi's controller of choice has always been the Midi Fighter from DJ Tech Tools.
He started playing around with a friend's Midi Fighter 3D, which has 16 buttons, and became hooked. But he decided he needed more buttons to compete with artists using controllers like the Ableton Launchpad, so he reached out to engineer Michael Mitchell through DJ Tech Tools to make a 64 button Midi Fighter. It's been Wasabi's trademark for music making ever since. He received the first prototype for the 64 in 2014, and continues to create intricate tunes, mash-ups and full-fledged original tracks like "SNACK".
I'm gonna be the one you unwrap
Just take me out and break me in half
Ooh, the snack that smiles back
Ooh, the Kit to your Kat
Accompanying the wildly catchy track is a music video that brings all of Shawn Wasabi's candy coated sounds to life through bright colors and a fresh narrative about polyamory and flirtatious friends. Raychel Jay and Shawn Wasabi star in the music video, but it also features cameos from Wasabi's friends and even the founders of Boba Guys (a relatively small but very popular boba tea chain on the West Coast).
it's clear that Shawn Wasabi has not only found his niche in the music world, but grown into it comfortably over the last few years. Steadily putting out a couple of tracks annually and curating his releases meticulously has certainly kept him on the scene's radar. His style of cute but coy, bright yet layered sound and overall vision has carved him his own unique place amongst electronic fans and artists alike. And while there's been no news on a full EP, album or tour from Shawn Wasabi, it's safe to say any of the above would be warmly welcomed.
Stream: "SNACK" – Shawn Wasabi ft. raychel jay
— — — —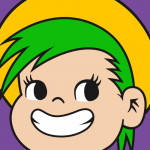 ? © 2019
:: Today's Song(s) ::
---
:: Stream Shawn Wasabi ::