Cherishing childhood memories, family, and her Guyanese heritage, Croydon's Sabiyha soars in her mesmerizing new single, "Lullaby."

Stream: "Lullaby" – Sabiyha
---
While we typically describe ourselves with a big picture and broad brushstrokes, it's often the little things in life that define us, shape us, and make us who we are. We carry with us the seemingly minor details; the peculiarities that were unique to our upbringings and childhoods, whether it be a family tradition, a cute saying, or a special song. For up-and-coming indie artist Sabiyha, all three of these themes come to life in her heartwarming new single. Cherishing childhood memories, family, and her Guyanese heritage, Sabiyha soars in the dynamic folds of her mesmerizing "Lullaby."
She does tell me of she history
She does tell me of bloodlines
When we was thirteen pickney
She would learn us all the time
She scream oh me allah tallah
When we does gallivant and scream
Cocoa in the evening
While she sit and chop the greens
Atwood Magazine is proud to be premiering "Lullaby," Sabiyha's first single of 2021 (out January 28, 2021). An artist of British-Guyanese descent born and raised in South London's Croydon, Sabiyha debuted last year with her intimately expressive songs "Choorile," "Love Me Alone," and "Do I Matter." Her debut, "Choorile," is (per the artist) "a reclamation of a slur derived from traditional folkloric creatures, liberally applied to womxn perceived to be too loud, unruly or assertive." Mixing pop, R&B, Guyanese, and more musical influences, Sabiyha's music stands out for its unapologetic self-expression.
"Lullaby" is a particularly personal standout from Sabiyha's burgeoning catalog. Inspired by the grandmother (as she says, her Nanny) who helped raise her and her thirteen cousins, the track not only honors her family, but also captures a defining slice of her personal childhood.
"Coming from an immigrant family, people like us can be shamed into changing our identities in order to fit in to a British society," Sabiyha shares. "However, my Nanny taught us the importance of repping our heritage and being proud of our roots. I wrote it in broken English to represent what I hear, and the beauty that comes with our language. There can be such a culture in England of mocking accents and language, and I want to show that we're proud of ours and it's nothing to be laughed at. I love being Guyanese and I love exploring my culture."
Sabiyha sings a tune very close to her heart in the chorus:
And she'd sing
Do do baba dodo
Baba want to dodo
"'Lullaby' really paints a picture of my childhood, growing up with thirteen cousins and being looked after by my amazing Nanny," Sabiyha tells Atwood Magazine. "It's not only a celebration of my culture, but also a nostalgic soundtrack to the many nights spent at her house where some of my fondest childhood memories were made. The song came about one evening when I was walking around my kitchen singing the lullaby my Nanny would sing to us as babies. As I sang, I started to experiment with the melody and something about it felt special. I started tapping along with it and felt a strong sense of imagery. I imagined me and my cousins having dance competitions in my Nanny's living room. I remembered my Nanny in the kitchen, frying chicken and stirring curry as she tried to gather us for dinner; "Ya'll chilren sit down nah and stop gallivanting!" she would shout from the stove. I felt the warmth of all thirteen of us, squashed into the living room, watching a film and drinking cocoa, whilst Nanny sat and chopped piles of fresh okra."
"These strong memories made the lyrics come to life in no time and I found myself smiling the entire time I wrote it. After I finished the basis of the song, I started to clap a beat using an old Patti Cake game myself and my cousins used to play and it fit perfectly. When myself and my cousins gather now, we sit and reminisce for hours on nights at Nanny's house and it reminds us of what makes our family so special. She's a fierce woman, with a heart big enough for all thirteen pickney. 'Lullaby' is a truly important track and my way of saying thank you and I love you."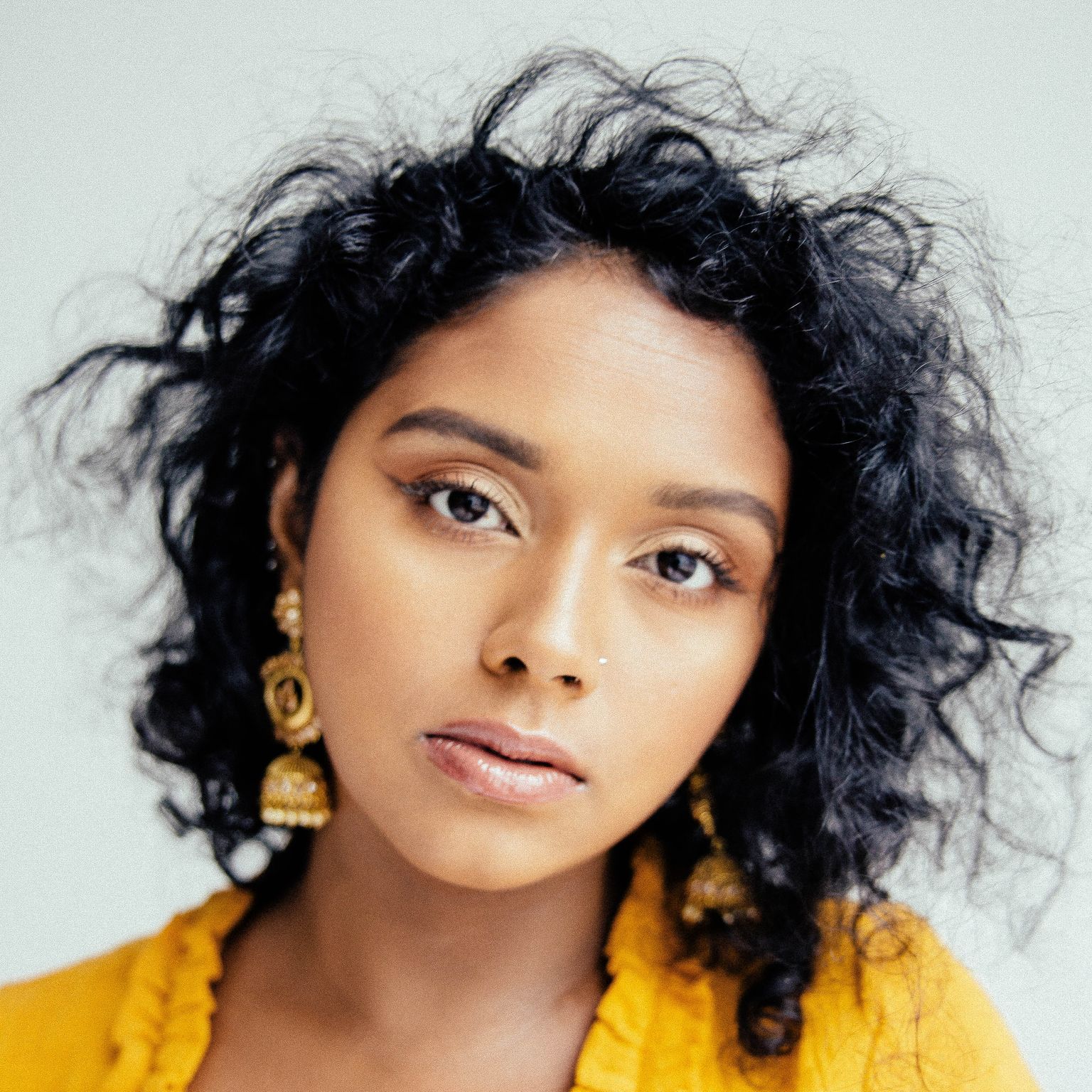 We making up our stories
As she cooking up the food
Curry, rice and roti
Fried chicken if we're good
She tell us to be strong nah
She teach us to be proud
We when thirteen pickney
Did sleep at nannies house
When we listen to Sabiyha here, we are experiencing a deeply personal part of her identity that goes well beyond the "image" she has cultivated as an artist. This is the read deal: An intimate piece of her upbringing that enshrines some of her fondest, dearest memories in song. In releasing "Lullaby," it's as if she is gifting a piece of her world to the masses; letting everyone in on a family secret.
That this song is special is obvious from the moment we press play and hear her Nanny's voice; as we continue on, we soon fall in love with the same melodies that entranced Sabiyha so many years ago. Stream this new single exclusively on Atwood Magazine, and stay tuned for more from Sabiyha as she makes 2021 her year.
— —
Stream: "Lullaby" – Sabiyha




— — — —
? © Shingi Rice
:: Stream Sabiyha ::
---