An intimate indie folk song, Dustin Tebbutt's heartfelt "Love Is Blind" marvels at love's magnificence with breathtaking grace.
— —
Love is amazing; love is blind; love is connection: Love is an alphabet of meaning and depth, its beauty so pronounced that there exists no word strong enough to capture its essence. The word "love" is merely a gateway, a placeholder for something profoundly real – a shared experience full of understanding and emotion, passion and truth, vulnerability and growth.
An intimate indie folk song, Dustin Tebbutt's heartfelt "Love Is Blind" marvels at love's magnificence with breathtaking grace.
The sweetest lie
No complications
We're both changing
Side by side
Though my disguise
Won't let me be shy
Won't let you inside
I know you tried
"Love Is Blind" – Dustin Tebbutt
---
Atwood Magazine is honored to be premiering "Love Is Blind," the lead single off Dustin Tebbutt's upcoming EP Chasing Gold (out Fall 2018 via AntiFragile Music). Following Tebbutt's highly anticipated debut album First Light (2016) and last year's one-off single "Atlas in Your Eye (For Jasper Jones)," "Love Is Blind" finds the Australian singer, songwriter, and producer approaching his solo material with fresh passion and renewed vigor. The new song also comes just two weeks after the release of "All Your Love," a dreamy collaboration with electronic music duo Flight Facilities.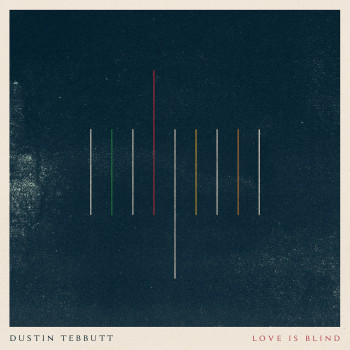 "Love Is Blind" marks a strong return for Dustin Tebbutt. As catchy as it is deeply impactful, the track highlights Tebbutt's uncanny knack for marrying evocative poetry with emotional music. Set against a warm, expansive soundscape, "Love Is Blind" breathes through light acoustic guitars and sweet vocals that resonate against the airy, yet dynamic backdrop.
In essence, "Love Is Blind" is an instant classic for the Dustin Tebbutt repertoire. The song's poignant, fragile chorus proves an unforgettably stirring moment:
My, oh my,
This love is blind,
Colourful and wild
My, oh my, you show me…
My, oh my,
When all you seek
Is buried deep inside
My, oh my, you show me…
What it is to live
"'Love Is Blind' is a playful song about the lessons people can teach us through love, and how at the end of the day we don't really have a lot of control over what happens in our lives," Dustin Tebbutt tells Atwood Magazine. "For me, it seems the best moments come along when we accept that fact, and kinda just focus on what's happening right in front of us."
Indulge in the present. Love feels so simple, yet it is utterly incomprehensible. It is this dichotomy that keeps us transfixed on love, ensuring that we will never run out of songs to sing. In Tebbutt's case, we are drawn to themes of intimacy and vulnerability: "Love Is Blind" reflects on the challenge, but ultimate beauty of letting your defenses down, and surrendering yourself fully to someone else.
Can I describe
The strangest feeling
Of finally nearing
The closing page
I'm on an island
Past your silence
Past the trying
To hold the sail
Produced and directed by Josh Harris, the "Love Is Blind" music video perfectly complements the song's moving message. Tebbutt gets out of his comfort zone on the dance floor, alongside a crew of twenty talented dancers.
"I wanted to try something a bit different and just have a bit of fun with this clip… and as a bonus, I got to conquer a minor fear while I was at it," Tebbutt says. "I've always felt slightly awkward and uncomfortable on the dance floor, so when we were putting the concepts together that kind of vulnerability strangely seemed to align with the meaning of the song. The choreographer (Courtney Hale) and I spent the afternoon before the shoot rehearsing in the park across the road from my hotel, which must have looked like some weird form of tai chi? A huge thanks to Josh and his team, as well as the dancers from Transit Dance in Melbourne."
---
And all your fears
Won't hold your head at night
As all the years
They roll into one life
My oh my
Love is as ubiquitous and universal as it is intimate and personal: Dustin Tebbutt may sing what he knows, but his experiences are intensely relatable. "Love Is Blind" is a raw, delicate expression of intimacy that comes from, and speaks to the heart. It's a welcomed return from a beloved artist, and we cannot wait for more from Dustin Tebbutt and his upcoming Chasing Gold EP!
In the meantime, we'll be diving deep into our emotions with this intoxicating new single. Stream Dustin Tebbutt's "Love Is Blind" exclusively on Atwood Magazine!
"Love Is Blind" – Dustin Tebbutt
— —
— — — —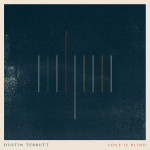 ? © Marcus Coblyn
video by Josh Harris
:: Stream Dustin Tebbutt ::