Every Friday, Atwood Magazine's staff share what they've been listening to that week – a song, an album, an artist – whatever's been having an impact on them, in the moment.
This week's weekly roundup features music by Frames, Chiiild, SLUGS, Gal Musette, Amon, Medium Love, Michael Love Michael, Cryogeyser, BAD, & Rosellas!
•• •• •• ••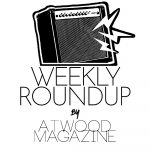 — —
—
:: "Brewery" – Frames ::
An intimate and effervescent alt-rock outpouring, "Brewery" is a heartfelt confessional and emotional jam all in one. The second single off Frames' forthcoming debut album Every Room envelops our ears in the throes of passion as frontwoman, guitarist, and vocalist Sarah Phung spills her innermost thoughts and feelings in song. The rhythm section drives a steady support as churning electric guitars play call-and-response with a sweet vocal line that subtly captures the tension of romantic strife, longing, desire, and doubt:
Sex in the morning
I don't know why she told you
That you were boring
I disagree, I really do
I'm running circles
In my head, it's gonna fall off
I miss the bottles
It made everything easier
I can't talk to you this late at night without crying, I apologize
I'm not ready to feel inside what I fake on the outside
"A friend and I briefly dated," Sarah Phung says of the song's inspiration. "We weren't right for each other long term but we had a lot of compassion and love for each other, so it burned bright and went out fast. We're still good friends. On a more relatable note, the lyrics are pretty linear throughout the song; it's just about caring for someone so much you want to fight all their demons for them so they can open up for you, but that's not something you realistically get to demand."
Between the song's story, Phung's charm, and her and the band's graceful rock radiance, "Brewery" is utterly sublime: An invigorating hypnosis we can sink ourselves into. Get lost in Frames' heavy waves of warmth, and stay tuned for the band's album Every Room, out September 24 via Know Hope Records.
:: "Weightless" – Chiiild ::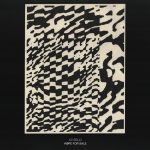 Nothing is underrated. There is nothing I enjoy more than sitting and doing nothing, whether it be inside, outside, alone, or with my favorite people. No phones, no thoughts. Chiiild provides a wonderful soundtrack to nothing, with "Weightless."
The string intro sets you down onto a cloud, as the syncopation of the first verse settles into your skin. The decision to make the introduction relatively bare is a smart one. The arrival to the chorus is all the more satisfying, like the "endless kiss" Chiiild delivers. A small descending motif floats through the ether of the track, adorning the catchy melody with a sparkling gem. Chiiild provides rest. He'll "take the load and leave you weightless," though a eucalyptus candle and a glass of wine won't hurt.
:: "I Only Party (w my baby)" – SLUGS ::
From the heart of Los Angeles, alt-rock group SLUGS have dropped a charming, trippy single "I Only Party (w my baby)." After the release of their previous singles "Super Sane" and "I Could Do Better," the four-piece band are back with more alt juice and it might be my favorite yet.
Dipping in and out of electric guitar riffs, high-frequency shakers and catchy hooks, the song feels laid-back and lethargic, in all the right ways. The psychedelic track has a fuzzy glaze, giving off an intoxicated shadow to the production, drawing in on the wild side of life. "I Only Party (w my baby)" was inspired by an interview where Avril Lavigne revealed how she only goes out with her husband, "So I wait, for my babe, until then I'mma hang alone," singer Marissa Longstreet playfully chants.
:: "Ghost"- Gal Musette ::
Being in love with two different people at the same time is a tough burden to bear. Gal Musette stunningly details that difficult dilemma with her haunting single "Ghost." Her otherworldly arrangements and graceful tone hit you with deep tender emotion. The soft piano pairs perfectly with her piercing vocals. The captivating tune features Indie-rock outfit Coma Culture. The stunning harmonies as Musette and the group's voices meld create a unique sonic elegance.
The Orange County native is known for her dreamy soundscapes, bursting with beautiful longing. The musical prodigy has worked with greats like Rufus Wainwright and toured with The Magnetic Fields and Donavon Frankenreiter. Through her incredible musical journey she has built a dedicated fan base drawn to her gentle, storied sound. "Ghost" is off of her forthcoming album Backwards Lullaby, showcasing stirring songs of aching heartbreak.
:: "All My Life" – Amon, PJ Morton, Smooth Blaq ::
"All my life, got here on my own with a dream," sings Amon, PJ Morton, and Smooth Blaq on their passion-fueled, organ-filled new single. Featured in the brand new Muhammad Ali documentary City of Ali, "All My Life" soars as a celebration of life's triumphs and victories: Humbled by those who came before (who paved the roads for us to be where we are today) and driven by that inner desire to grow, persevere, and flourish, "All My Life" is that long-sought release: The ray of light that beams brighter than all else after the storm has passed.
You've ever been on our minds
You gave us inspiration that we couldn't find
Now we will all be changed forever more
All because you sacrificed yourself to open the door
I can't believe it, look how far we've come
As you can see we still got so much work to be done
But now we got the blueprints from everything that you've shown 
We'll keep on fighting, we'll shine the light until we make it home
Though it wasn't initially made with The Greatest in mind, "All My Life" fits in with the boxing legend's story – one of hits and misses, but ultimately grand acclaim and success. It's a story that tells us to never stop fighting for ourselves and what we believe in, whatever that may be. "'All My Life,' what a journey," Amon tells Atwood Magazine. "When I made the song I had no idea this was for a movie or would be anything more than me practicing my writing skills. When the beat came on, it was like Muhammad Ali was in the room. The chorus came in a total of five minutes. This was just a song about triumph and overcoming everything we as people deal with on a daily basis no matter what color you are. Float like a butterfly sting like a bee, always strive to be the greatest that you ever did see. We can't lose."
On his own, Amon has established himself as a formidable multifaceted force of nature. Teaming up with PJ Morton and Smooth Blaq for this song's theatrical release, he rises to even greater heights – sharing the spotlight while creating a spellbinding air of revelry and rejoicing. This deserves a space at parties, family gatherings, you name it – this song is pure shine.
All My Life
Got here on my own with a dream 
All My Life
Nothing ever seemed extreme 
All My Life
You can float like a butterfly, sting like a bee
Look you gotta be the greatest that we ever did see 
:: "Unibummer" – Medium Love ::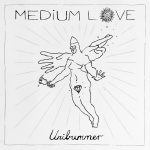 Medium Love finds comfort in uncertainty with his new single "Unibummer." The California born, London based singer-songwriter (aka KC Underwood) brings some aural medicine in the form of his dazy alt-indie single. Inspired by misfit Ted Kazinsky and the idea of causing an explosion of any kind to get a message across sparked a notion in Underwood's head as the songwriter explains, "He felt like he had to terrorise the USA to get his message heard, which is both insane and relatable." In the volatile times we live in, the musician seeks to find comfort in the endless waves of change.
With tones of uplifting, hopefulness the track also has a very subtle, underlying sense of melancholy. Doused in a woozy, dreamy arrangement of singing guitar riffs, sweet-toned female vocals and movement between dream-pop moments to straight-up indie, this song is playing with boundaries of genres and we love it.
:: "Have" – Michael Love Michael ft. Chelsea Wolfe ::
Michael Love Michael's latest single "Have," like most of their existing discography, spans larger than music itself. "Have my sex, my love," Michael begins on the doom folk-tinged track, production and backing vocals courtesy of singer-songwriter Chelsea Wolfe. The arrangement is sparse: an acoustic guitar sitting at the back of a hazy reverb in which Michael's lovely voice pierces through the mystic. "​​The song advocates for the divine right to do with one's person as they please," Michael tells me. "I wrote it thinking about the ways I have been dominated by patriarchal norms as a Black, queer, and trans person, and it's my way of fighting back against that, to essentially say: 'You can't have me.'"
Put me in a swing legs up
Lock me in a cage
You might be the master
But I am nobody's slave
NYC-based Michael Love Michael's music occupies the liminal — as their delivery stretches from all-out belts to soft-spoken words with a smirk. Even in deference, they are still the one in control.
:: "Sonic Peace" – Cryogeyser ::
Cryogeyser's latest release is raw, heart-in-hand shoegaze. The Los Angeles trio have returned this summer with the achingly intimate and vulnerable "Sonic Peace," the first teaser off their forthcoming Jack Shirley-produced record timetetheredtogether (itself the second part of what will wind up being a double-album, Love Is Land/timetetheredtogether). Gently amped-up instruments ebb and flow softly around guitarist / vocalist Shawn Marom as the band ignite in a tender storm of wondrous sound.
Under the sun, nothing new happens
Without a sound, the shape of water
Falls all around me, pulls me back under
Falls all around me, fills me with thunder
"'Sonic Peace' is a song about nothingness, peacefulness, emptied consciousness, about the sound of that— of water, its shape— its virtue, if any," Cryogeyser tell Atwood Magazine. "If it makes sense to describe in words, 'Sonic Peace' says maybe it won't make sense at all—that feeling. Flow is a natural state and one only accomplished by being in tune with your natural want and need. Realizing your wants and needs, and perhaps that they aren't being met, can be both a transformative and deeply frustrating experience. How do we perfectly communicate ourselves to other people? 'Sonic Peace' was written after reading a poem by Minashita Kiriu, who has a complicated relationship with language, who mostly writes about the plight of the Japanese youth and modernity. I bet she knew about asking, about teaching, about wanting. 'Sonic Peace' is a sound experiment, a chant of sorts, a reflection on wanting, on water, its containers, its multitude of shapes."
An indisputable high arrives in the song's secong half, as Marom, Hunter Martinez, and McCoy Kirgo dwell in the depths of their churning electric guitars, feverish drums, and the sheer power of well-placed reverb and overdrive. Still, it's the lows that make the highs that much more worthwhile: And as far as "Sonic Peace" is concerned, both sides of the sonic spectrum glimmer and glow. Cryogeyser leave us longing for more as they bring their cathartic release to a close. It's dramatic and emphatic – an upheaval we can come back to again and again, to feel the full weight of emotion lifted off our chests.
A lonely mourning, can you move over?
I didn't mean to fog up the window
Breathing gets boring, teaching you how to treat me
Breathing gets boring, teaching you how to treat me
:: "Bubblebath"- BAD ::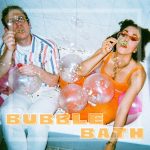 Don't we all wish our stresses could just wash away? Whether it is work, family, friends or a relationship, dealing with the pressures of daily life can take its toll. BAD's infectious tune "Bubblebath" reminds us that sometimes it's okay to put yourself first. Based on the title, it is only fitting that the song possesses such a bubbly nature. With 80-esque synths and groovy arrangements, the fun, lighthearted track is exactly what we need in times like these.
The spirited NYC based duo consists of Julia Brex and Jackson Hoffman. Both bonded over their deep love for funk, and BAD was born. Their upbeat and confident offerings will make any listener compelled to get up and move. "Bubblebath" is another bold, bright banger to get you in a feel-good mood.
:: "Common Ground" – Rosellas ::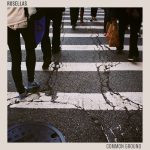 Manchester's Rosellas have helped keep guitar driven rock alive and thriving for the past few years, and their springtime release "Common Ground" is no exception. Emotionally charged and fervently dynamic, the song surges to the fore with emphatic lead guitar lines and uncompromising drum work that pulls from rock's (and their hometown's) past, while looking up into the future. Influences of Oasis, Blossoms, and more pop up as Rosellas chart their own course, rising and falling in tides of fervor and strength as they unleash a heated 3.5-minute storm upon our ears.
Your head hangs heavy on Sunday morning,
Thinking what he's going through,
But he tells me a different story than the one he told to you,
He never talks about it,
He never talks of how the feeling grows inside,
How he couldn't stop ignoring,
The hundred times you lied.
"The Term 'stand on Common Ground' can have many meanings and interpretations for people depending on the situation or environment they find themselves in," frontman Drew Selby tells Atwood Magazine. "For myself and (rhyt,hm guitarist) Euan Mail we both found a common purpose in writing lyrics to that tune, but the way we interpret what we wrote down will differ hugely to the opinions of someone else. For us, that is the beauty of writing songs and that is why we don't pin-point the meaning behind our lyrics."
"Common Ground" does have a certain universality to it, which makes the song that much more fun to listen to: It means we can each have our own visual, our own understanding, and our own story. Drummer Mark Zanker agrees with Selby: "When you put your own meaning to a song it creates more of a personal connection to it," he says. "That way it's more special than if you're trying to understand and relate to a story that we have written about."
Consisting of Drew Selby (frontman & lead guitar), Euan Mail (Rhythm Guitar), Ollie Appleby (Bass), Luis Sullivan (Keys & BV's), and Mark Zanker (Drums), Rosellas have quickly amassed a sizable following in Manchester and beyond, thanks in part to their live shows and now, more recently, an incredibly active release schedule – one that often involves multi-track singles releases, with plenty of B-sides and acoustic versions in the mix. In short, the band have quickly assembled an arsenal of tracks that roar, sear, stir, and stun. Who knows where the future lies album-wise, but for now we're happy to keep this band close at hand, because you never know when you might need an invigorating push.
Come the morning who'd you call?,
You want it now and you want it all,
But you won't see him no more, (ahhhh)
Made your way down into town,
Met the morning and coming up back around,
Found your feet on Common Ground, (ahhhh)
— — — —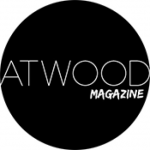 :: Weekly Roundup ::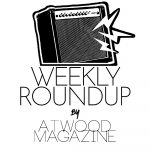 ---
:: This Week's Features ::
---