A gentle, uplifting song of love, loss, acceptance, and renewal, Evan Effres' "Paradigm Shift" balances grief and growth as the singer/songwriter starts a new chapter in life.
Stream: "Paradigm Shift" – Evan Effres
---
Glowing with bright, buoyant tones and heart-on-sleeve lyricism, Evan Effres' latest single is as charming as it is inspiring: A gentle, uplifting song of love, loss, acceptance, and renewal, the sweet "Paradigm Shift" balances grief and growth as the singer/songwriter flips the page and starts a hopeful new chapter, carrying with him memories he can (and will) cherish in the years to come.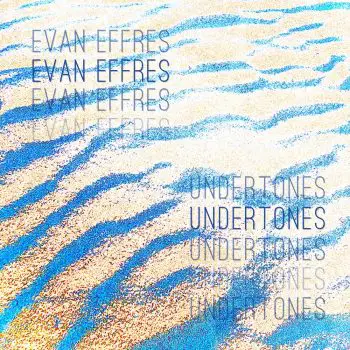 You slept in a light sleep that any light could wake
Even the slightest of glows
In a shirt, it was your favorite, 1975
It was the Rolling Stones
It was your mother's, you know you look like her
And have the same joyful tone
When you laugh, and make jokes, always the silliest ones
Making old phrases your own
Released July 8, 2021, "Paradigm Shift" arrived earlier this summer as the final single off Evan Effres' sophomore album Undertones, independently out August 6, 2021. A singer/songwriter, producer, and composer from Los Angeles, California, Effres has been actively releasing music on and off since 2014; his debut album Set in Motion (2015) resonates with a glistening quality all its own, yet its on the artist's more recent releases – the EP SF / LA (March 2021) and now, singles "High Tide" and "Paradigm Shift" – that we hear Evan Effres emerging as a formidable force in the indie pop space.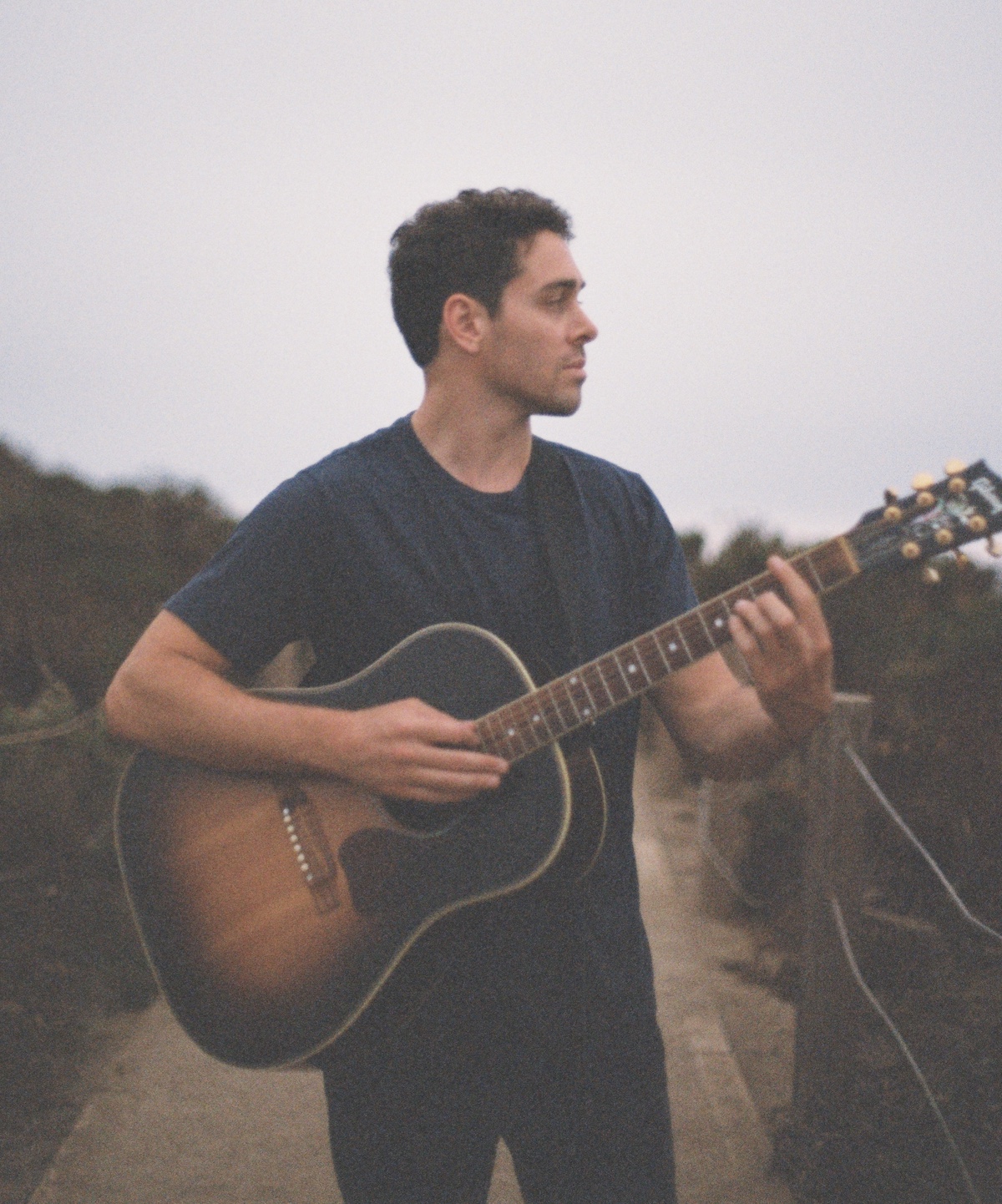 Blending folk, pop, rock, and psych influences, Effres' new music is a warm and wondrous kaleidoscope of beautifully melodies, rich sounds, and sentimental lyrics. His songs are lush, yet spacious; every tune marries depth of sound with depth of intent, as we experience firsthand in the heavy- and light-hearted "Paradigm Shift." He rises steadily throughout the song, gaining momentum and tension until everything comes spilling out in a poignant, well-deserved chorus release:
It's been a long road now
and I can't stop thinking 'bout you all the time
It's been a long road now
another loss of love, a shifting paradigm
"'Paradigm Shift' is about the loss of both familial love as well as romantic love, entering a new chapter of life, and seeing things from a new perspective while grieving over those we love and have lost," Effres tells Atwood Magazine. "It's about the long road of recovery after loss. The verses are about little things in a not-so-distant past relationship of mine that I loved and will always remember, like her favorite shirt she wore to sleep and little phrases that she would say that weren't real phrases, like saying "better than a hit in the head" when something wasn't so great but not totally terrible. I love that phrase and we would say it all the time, but it was made up by her mom and she didn't discover that until we started dating. I think/hope people will relate to the lyrics of the song even though some lyrics are idiosyncratic to my own relationship because we all have people who we've loved and lost and we all have our own little things that made that relationship special."
"I wrote the chord progression and melody a couple of years ago and thought the melody was catchy but didn't have lyrics until recently. I typically write that way, where I have some chords, a melody, and a basic structure of a song, then add the lyrics and do final touches on the arrangement later. When I decided to sit down and record Paradigm Shift along with the rest of my upcoming album Undertones, which I fully recorded and mixed in my home studio, I was originally going to have it be just Cajon, acoustic guitar, and vocals, but later decided to add drums, bass, electric guitar, percussion, and piano, which I'm happy I did. I think the piano brings the character of the song to life. It's probably the most upbeat song on the album, or a close second, which is saying a lot since the chorus is about losing someone you love."
You slept in a light sleep, if any pin dropped you'd hear
Oh and you looked so serene
Like you hadn't had a good night, in the last two years
And now you're finally dreaming again
But so quickly it had ended, right when you were finding peace
You said it felt like I'm dying
Starting over, no we both know not better than a hit in the head
And if you're still thinking of me, know that
Effres' emotions shine throughout "Paradigm Shift," but he doesn't let his sadness overwhelm him. Rather, he turns his sorrow into smiles, actively putting the pain of his past behind him while holding fast to the memories that matter most. We could all stand to learn a thing or two from how Effres handled this change; it's a reminder that the paradigm shifts we encounter in our own lives don't necessarily have to overwhelm and destroy our state of being. Yes, we are sure to be swept up in some sort of turmoil, but we can also make our way out the other side in one piece, and bring select parts of our histories with us into the future.
Effres likens his upcoming sophomore LP to the works of Elliott Smith and Jack Johnson, and in many ways he fills a nice gap in-between the two singer/songwriters: His work is thoughtful and intense, yet lightweight and easily immersive all at once. Stream "Paradigm Shift" out now, and give Undertones a listen upon its release on August 6!
It's been a long road now and I'm still thinking 'bout you all the time
It's been a long road now, another loss of love, a shifting paradigm
It's been a long road now and I can't stop thinking 'bout you all the time
It's been a long road now, another loss of love, a shifting paradigm
— —
Stream: "Paradigm Shift" – Evan Effres
— — — —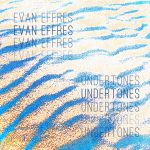 ? © Niminde Perera
:: Stream Evan Effres ::
---