With the music video for "Sign of Growth," The Dawdler adds a new level of majesty to a story teeming with heart.
---
Like the story it's based on, "Sign of Growth" is a full-lived experience – a breathtaking sonic excursion that delves into life and what it means to simply be. With its hypnotic melody, the song captures listeners and provides both beauty and sorrow as it honors a life no longer present, and with the release of its music video, The Dawdler takes that beauty into pushes it towards soaring heights, and Atwood Magazine is proud to be premiering it today!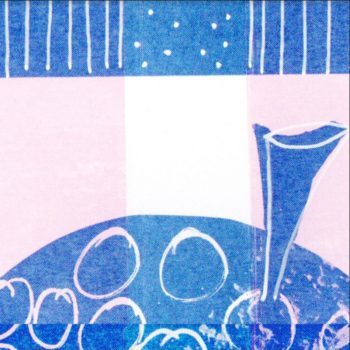 "Sign of Growth" is inspired by the short-film Dear Araucaria, a film that tells the story of John Graham. Graham was The Guardian's crossword setter, and it's through these crosswords he informed his followers of the cancer slowly taking him, one such clue being a "sign of growth." It's a story of connection, of an everlasting bond that will endure. Such a bond is worth celebrating, something The Dawdler has done with fervent passion with "Sign of Growth."
From the second it begins to the last moment of its end, the song swirls with a celestial quality. The vocals from John Edgar coalesce gorgeously with the instrumentation, leading to a harmonious mid-section that will transport listeners into a dreamscape of unimaginable sincerity and artistry. It's freeing almost, like a feeling of unfettered placidity that will have one close their eyes to let the music take over.
"I think I naturally gravitate towards writing quite meditative music. Simple and hooky, but with enough ambiguity to allow people to form their own meanings," explains Edgar to Atwood Magazine. "Seemingly, I can't not write lyrics about death! Hopefully, the massive reverbs and romantic melodies ensure it's not all doom and gloom. Small sound, huge space. That's the M.O." Flawlessly executed, allowing for no moment to ever fall into despair. Warmth lies at the center of the track, and with each note hit and word sung, that warmth expands, creating this inviting aroma and sensation that is simply nonpareil. And that is even before watching the music video.
Sitting alone, a young woman is overcome with the splendor of the music and enters into a trance. This music video is the perfect embodiment of the experience this song provides – an opportunity to unburden one's self and dance to a life well-lived. The allure of the video is immense, providing a visceral image to the song and allowing its majesty to soar far above the welkin.
It's not often a piece of music can so easily stun with its grace, but The Dawdler achieves this with unmatched skill with "Sign of Growth." Through the combination of both visual and auditory, what was already a captivating piece of music turns into something far beyond. The talent that is showcased through both mediums is worth lauding, and with this single and music video being a precursor to the EP releasing November 20, the end of 2020 is looking all the much brighter.
Stream the music video for The Dawdler's "Sign of Growth" exclusively on Atwood Magazine!
— —
Watch: "Sign of Growth" – The Dawdler
— — — —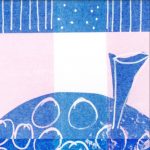 ? © Matt Saxon
:: Stream The Dawdler ::
---