Finland's SUAD drowns the airwaves in a cataclysmic mix of drama and passion, raw energy and finesse on her debut album 'Waves,' a beautifully intense outpouring of intimate and inspiring rock.
Stream: "Faces" – SUAD
---
A sweeping, exhilarating wash of sound and feeling floods the senses as SUAD's debut album gets underway. The Finnish artist drowns the airwaves in a cataclysmic mix of drama and passion, raw energy and calculated polished finesse as she pours herself into her art, immersing her audiences in a singular and stunning world in the process. A beautifully intense outpouring of intimate energies and inspiring rock, SUAD's Waves is a vivid introduction to one of Finland's finest modern singer/songwriters.
The same story keeps on repeating
And I'm not sure what to think about it
I think I saw a knowingness
But where it went I think
Maybe it got buried in the backyard
The sweet feel of familiar faces
Got me running in the circles of my hometown
And even though I hear the sound of the bell
I will not turn around, you will not see this face frown
In the night when I lie awake
I hear the storm arise right in clear blue skies
Like the one when I was playing in our backyard
And I don't know where it starts and ends
And it is moving to the core again and moving on
And I know it shouldn't be so hard
– "Faces," SUAD
Released January 22, 2021 via Svart Records, Waves is a long time coming. SUAD's debut album arrives in the wake of 2017's rousing debut EP The Call and a steady trickle of recent singles that began in mid 2020. The musical project of Helsinki-based singer/songwriter Suad Khalifa, SUAD has been an Atwood "artist to watch" since her first appearance nearly four years ago. Her initial EP established her as an exciting newcomer full of passion and potential, with Atwood describing its fiery title track "The Call" as "rousing us awake with a boldly personal, anthemic undertaking."
The artist's energy roared back into view last year with the stunning lead single "The Door," an uplifting, and cathartic enchantment that found SUAD sounding as confident and magical as ever. Six impenetrably long months after that single release, Waves cashes in on all the promise and potential we have long praised in SUAD's artistry: A rock record full of smoldering sounds and equally intense emotionality, warm instrumentals and deep sonic spaces, Waves arrests the senses and captures the imagination in 39 evocative soaring minutes of mesmerizing musical wonder.
Long ago, where the wild roses lay down
Down by the town, the town I know
There you go, only stars they will look down
Down to the square where we go
Feel the wind, feel the wind on your face now
Like you have, when you let go
All the walls so heavily on your shoulders
Weighing down, what do they know
Place your feet between the door
Hold it open until I fall
And the streetlights, they're all off
And they whisper
You have this all
– "The Door," SUAD
In premiering "The Door" last year, Atwood referred to SUAD's release as a song of "inner strength and outer awe": "It is a song that is as much about believing in yourself, as it is recognizing the beauty and wonder in our surrounding world." Such is the case with the artist's first full-length album as well. SUAD describes Waves as "a step towards a deep end, where personal feelings and ideas mix with the creative process, often subconsciously… I can sometimes awaken to a new understanding of the meaning behind a song's lyrics after the lyrics are ready. My songwriting process is often a very intuitive and intimate one."
Intense, driving moments like "The Call," opener "Faces," and the rollicking "Sleep the Nights" are delicately balanced against more expansive, spacious songs like the 6 1/2 minute "Winter" and the aching ballad "The Burn," both of which showcase the artist's softer and most vulnerable side. Reminiscent of Wilco's more atmospheric moments, these songs embrace the inital hit of a guitar string as much as they do the lasting reverb – those seductive sounds that slowly fade into extinction, but not without leaving a long trail of tangible tense energy in their wake.
Again I find myself on a familiar ground
It ́s coming closer from both sides
Again I find myself listening to the same sound
I don't sleep the nights
I see you looking again with that stare
Looks almost like back then
I like it when the breeze is getting colder
But please don't take my men
And on it goes
Before you know you'll see there it lies
Oh did I ask for this?
Like a request to live otherwise
And on it goes
There we will meet on the other side
Oh you did ask for this
you'll find yourself behind my eyes
– "Sleep the Nights," SUAD
For SUAD, Waves is a definitive statement of intent. It rises and falls like its namesake; it gives as much as it takes, offering a world of limitless experience and discovery for those willing to jump into its depths. "I hope it makes listeners feel like they are not alone," SUAD says of the record.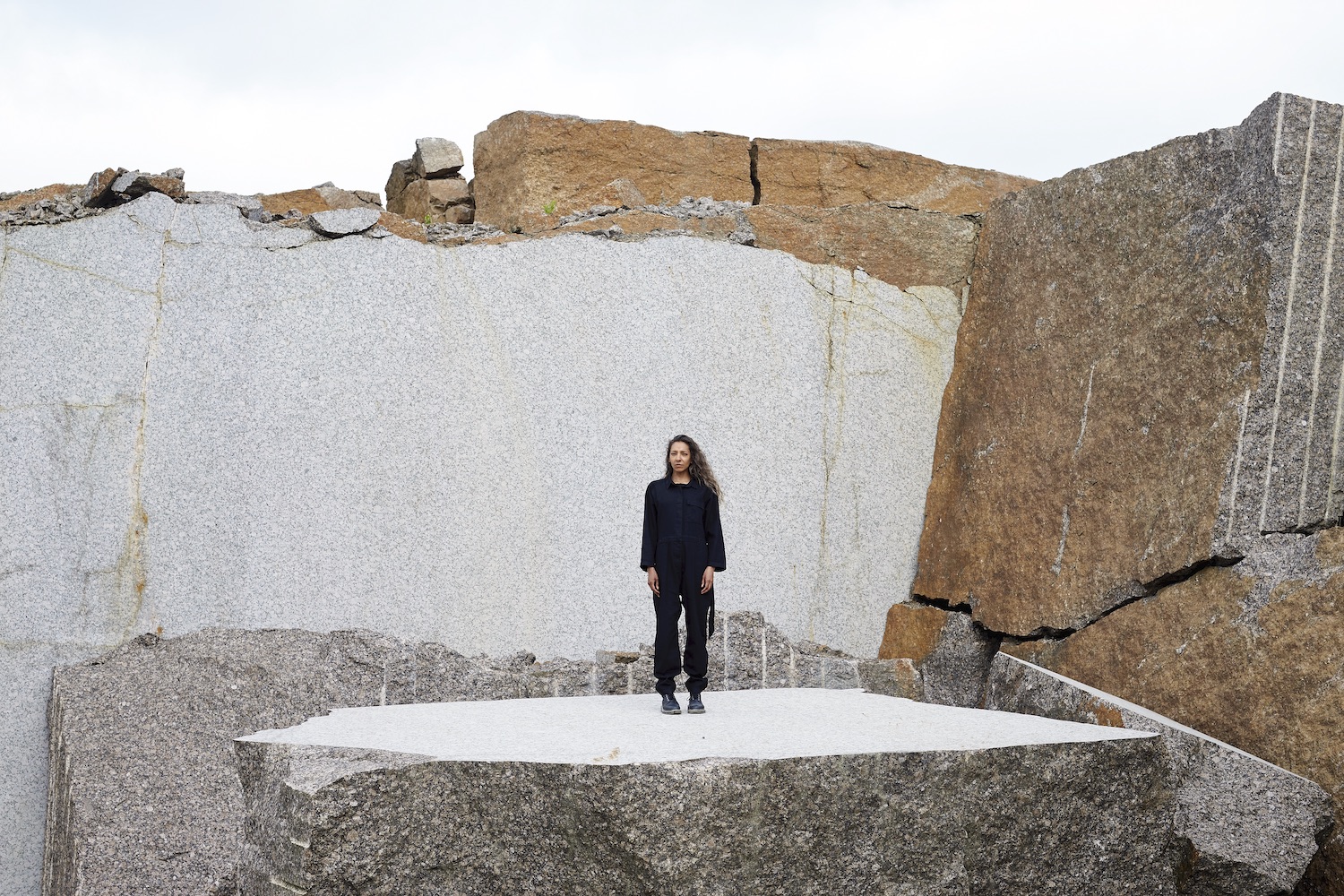 Waves instantly reminds us why SUAD has been so high on our music radar for four years running.
A record unencumbered by expectation – driven seemingly by passion and guts – SUAD's debut is an enviable, explosive, and truly wonderful introduction that once and for all establishes her music at the forefront, not only of Finland's up-and-coming music scene, but of the greater indie music world as a whole. Explore this music and SUAD's artistry in our interview below, and dive into Waves' wondrous folds via our album stream.
Waves is out now everywhere via Svart Records!
— —
Stream: 'Waves' – Suad
A CONVERSATION WITH SUAD
Atwood Magazine: Suad, can you share a little about the story behind this album? Why the title "Waves"?
SUAD: I think "Waves" represents well the album as a whole and also the process of making it. The process of writing this album has felt a bit like emotional "Waves"  that I have been going through, and I mean this in a good way – like a learning process that has helped me to know myself better.
What was your vision going into this record? Did that change over the course of recording this?
SUAD: I had a clear vision of what kind of soundworld I wanted to sink into. It did not change over the course of recording the album, but I feel like the album accomplished everything I had dreamed of how this should sound like – or it developed even into something better!
How do you feel Waves introduces you and captures your artistry?
SUAD: I feel that it represents me as an artist in the best way. Well of course, because I have written all the songs in it. But it is also because I have produced the album with Lauri Eloranta with whom I shared a similar view of how the album should sound, and also because with my band – that I am so lucky to have – we speak the same language in music.
SUAD: "Faces" was the last song I wrote for the album. It also is a bit more produced and I think it has a certain energy to it that I felt suited for the opening song, rather than in between the other songs, that are perhaps a bit calmer.
I love your longer tracks ''Winter'' and ''The Burn'' – both showcase the band's instrumentals and give room for that musical exploration. Can you talk about the process of making these two songs?
SUAD: I love winter and especially super snowy winters! At the time when I wrote this song, it was a beautiful winter and I had just lost a loved one. In the song, I blame winter for my loss and sadness, and I sing for the winter how offended I am for taking my love away from me. When we played the song first time with the band, the orchestration developed quite quickly into its final form, thanks to my drummer Henri Lindström, who started to play this country beat, and the whole band who are all sensitive musicians and understood the song so well.
I wrote "The Burn" when I had just found something inside me that had been lost for a while. Like a lost fried I hadn't seen in a long time, and in the song I'm kind of having a conversation with this friend and welcoming it back. It is a happy song for me. In this one I felt it needed to have a lot of space, air and calmness to it, and once again, when we played this with my band, the orchestration magically fell into its place.
I really love the orchestrations and mood in both of the songs because of the space they have, which can make them feel a bit soothing in a way.
As a lyrically forward artist, do you have any favorite lyrics in these songs?
SUAD: Hmm, this is a hard question! All of them are kind of dear to me, because they have helped me in getting through some difficult moments and to know myself better. But maybe "Winter" or "Waves" were the ones that helped me the most.

Do you have any definitive favorites or personal highlights off this record?
SUAD: Again, it is really difficult to pick any particular moments because I have such a deep connection to all of the songs on this album. But if I have to say one song that brings emotions to the surface for me the most, it has to be "Winter."
What do you hope listeners take away from Waves? What have you taken away from creating it and now putting it out?
SUAD: I hope it makes listeners feel like they are not alone. For me, during the process of making the album, I learned so much about myself by jumping to the deep end and looking at emotions that needed to be seen. Hopefully, listeners can find something there they can relate to and feel a sense of togetherness rather than loneliness, that sometimes we as humans might feel when going through some difficult times or emotions. And, of course, I hope that listeners will enjoy the music!
— —
— — — —
? © Riku Pihlanto
:: Stream SUAD ::
---