L.A. based indie folk artist Juliet Sunflower creates a warm, reflective, and grounding world on her latest EP, 'that green, that feeling.'
Stream: 'that green, that feeling' – Juliet Sunflower
---
2020 and 2021 have been years full of change for many of us, and for Australian (Los Angeles based) indie folk artist Juliet Sunflower, it's been no different. Leaving Nashville to move back to Australia, and then relocating to L.A. all in a year, Sunflower has experienced a whirlwind. Yet, within that chaos, Sunflower was able to create a warm, reflective, and grounding collection of songs.
Maybe we can meet halfway
in the middle of the world
I can be a sailor
I'd wear that hat for you
In fact I think I'd wear any hat you ask me to
Just to see your face now
Anything for that face of yours
– "deep in your waters," Juliet Sunflower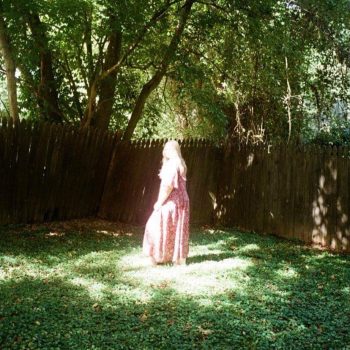 Atwood Magazine is proud to be premiering the latest EP from Juliet Sunflower, that green, that feeling, out everywhere August 27, 2021. First sparked during a two-week hotel quarantine back in June 2020, that green, that feeling finds Sunflower looking carefully and thoughtfully into her heart, untangling and exploring the emotions within. "These songs exist in a rare world that I crafted through isolation, hotel shower reverb, and the interesting dynamic between nostalgia, fantasy and anticipation," Sunflower says. "I tried to approach them in an organic way, capturing the feeling of each song in a unique and tender manner."
The EP opens in a hopeful trail of a daydream with "deep in your waters," driven by a rhythmic crackling synth before the drums set in, backing Sunflower's yearning for what's "holy and pure." Then, "drinking rain" is a series of snapshots, memories both beautiful and painful over soft guitar strums and pedal steel.
It's something holy
It's something pure
Deep in your waters man
I'm thirsty for more
It's something magic
It's something sure
I'm a broken record man
Like all the shit you've heard before
I'm a broken record man
Like all the shit you've heard before
– "deep in your waters," Juliet Sunflower
---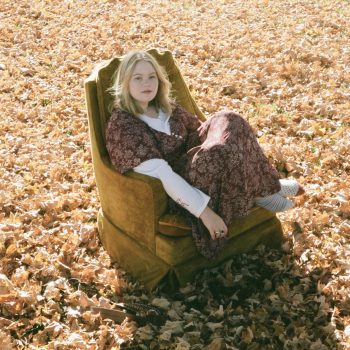 Closing out with "love circle drive" and "mermaid," Sunflower's lyrics read like poetic journal entries, with moments of hoping the uneasiness will pass, and aiming to choose reality over fantasy. Brought to life with soft, subtle embellishments from producer Andrew Goldring, Sunflower's voice shines, clear and true.
My thumb is blue
I'd like to paint it green
You remind me of how soft I used to be
– "love circle drive," Juliet Sunflower
In the unique situation of a hotel quarantine, Juliet Sunflower dug deep and found a spark of magic, ultimately bringing the world of that green, that feeling to life. While Sunflower is in the process of working on a full-length record, these four songs are a gleaming preview of the peace-filled and poetic music sure to come. Stream that green, that feeling today, exclusively on Atwood Magazine.
— —
Stream: 'that green, that feeling' – Juliet Sunflower
— — — —
? © 2021
:: Stream Juliet Sunflower ::
---