Tucked away in the Leicestershire countryside, 2021's 110 Above Festival showcased indie music's best rising and established artists, offering a fever dream line-up of special headliners and notable up-and-comers from Black Honey and The Snuts to Baby Queen, Alfie Templeman, Olivia Dean, Fickle Friends, Yonaka, and beyond!
•• ••
As summer reaches its final weeks, looking back at the 2021 UK festival season is like waking from a fever dream; many have spent months longing for large-scale music events to return, while still pragmatically expecting each one to fall through. So, arriving home from 110 Above Festival after four nights of live performances from some of indie music's best rising and established artists felt almost fantastical.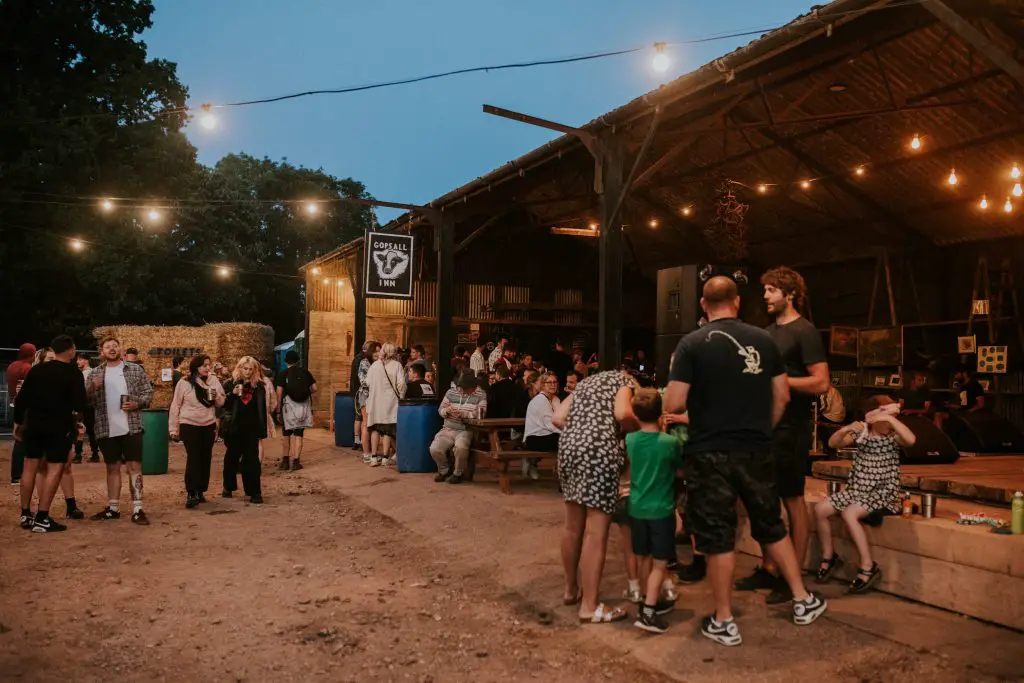 If you've never heard of 110 Above Festival, you're going to wish you had, because the small event tucked away in the Leicestershire countryside is the finest hidden gem in UK music. With a capacity of just 1,000 and a site built to resemble a quaint, small village, it's an intimate affair that makes you feel like you've just moved to the coolest place in England.
Built with indie music's most dedicated fans in mind, the festival's 2021 line-up was something special, featuring headliners Black Honey, Sports Team, The Snuts, Fickle Friends, The Amazons and Sundara Karma. With such a stellar line-up of main stage acts, festival punters would usually fret over clashing set times and be forced to choose just a few of their favourite performers. But, one of the many beauties of 110 Above is that acts on the two main stages – The Elizabeth Stage and The Commune Stage – never clash. Festival bliss.
Starting on a Thursday evening, 110 Above kicked off with a relaxed night of intimate and stripped back sets in the Old Town Hall; one of the most notable performances coming from returning act The Howl and The Hum. There's no questioning why the York-based band were chosen for the festival's intimate night: their sound is haunting, at times melancholy and starkly beautiful. With a surprisingly reasonably-priced glass of red wine in hand, what better way to begin a festival?
Heading back onto the main festival site on Friday morning saw a change of atmosphere, people were no longer calmly wandering through the grounds, it was suddenly electric. Now at its full capacity, 110 Above could truly commence.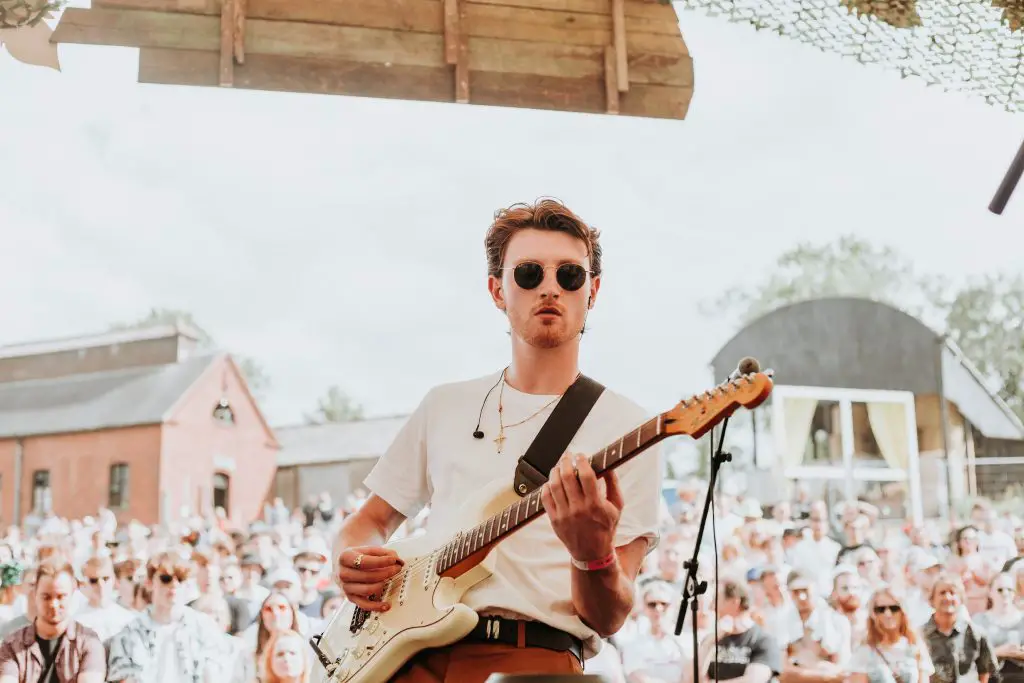 With early sets from jazz-influenced singer-songwriter Tilly Valentine and high-energy Birmingham band The Clause, it became clear that the festival was not just about the widely popular headliners. Rather, as the weekend progressed, it became more and more about the lesser-known performers. 110 Above is an Aladdin's cave of music, filled with jewels. Newcastle's Andrew Cushin was another upcoming revelation. With buttery vocals and his cheeky Geordie stage persona, there's no doubt the talented guitarist and songwriter will make a name for himself.
At almost 9pm, the first headliner of the weekend stepped on stage: none other than Black Honey. The set was everything you'd expect and more from the bold, raucous and thrashing band from Brighton who recently scored a top 10 album with their second full-length offering, 'Written and Directed'. Track highlights came in the form of 'I Like The Way You Die' and 'Fire' and as frontwoman Izzy Phillips jumped the barrier to sing amongst the audience before crowd surfing in true rock star style, the bar was set for every headliner to come.
Keeping the energy up as high as Black Honey left it, Sports Team took to The Commune stage as the final headliner of the night. The set was a sweaty one to say the least and left the crowd exhausted from singing, jumping and moshing. But, despite the first full day at 110 Above coming to a close, the revellers were only just getting started.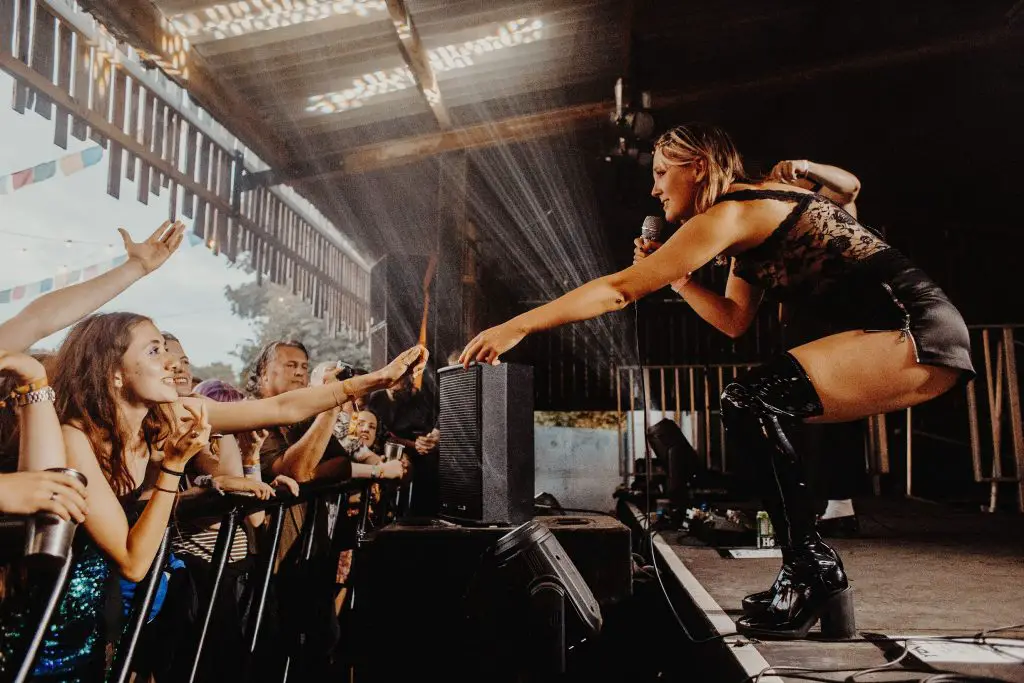 Saturday brought another collection of stunning sets, and for those up and around by 2pm, alt-rock duo VALERAS delivered a huge serving of unadulterated badass attitude and impeccable vocals. Then came Yonaka, who took the atmosphere from badass to rebellious. Anyone already familiar with Yonaka and lead singer Theresa Jarvis will be unsurprised to hear that the pop-punk band's stage presence was a force to be reckoned with and, despite not playing a headline slot, Yonaka were an undoubted weekend highlight.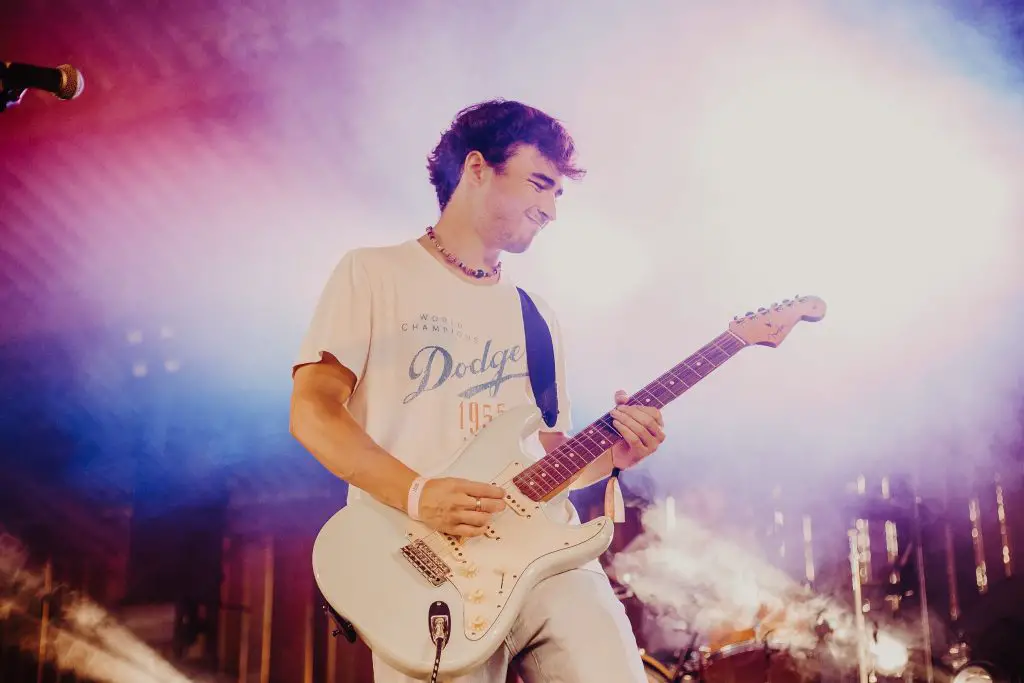 Alfie Templeman provided an altogether different energy, one that was effortless, laid-back and sunny. With funky guitar riffs and licks galore, young Templeman got the party started. Although, it was synth-pop four-piece Fickle Friends who really got everyone dancing. At their first show in two years, Fickle Friends were ready to unleash new music and some new rock-inspired sounds. Unreleased track 'Write Me a Song' proved a crowd favourite as the audience launched into a pop-fueled mosh pit.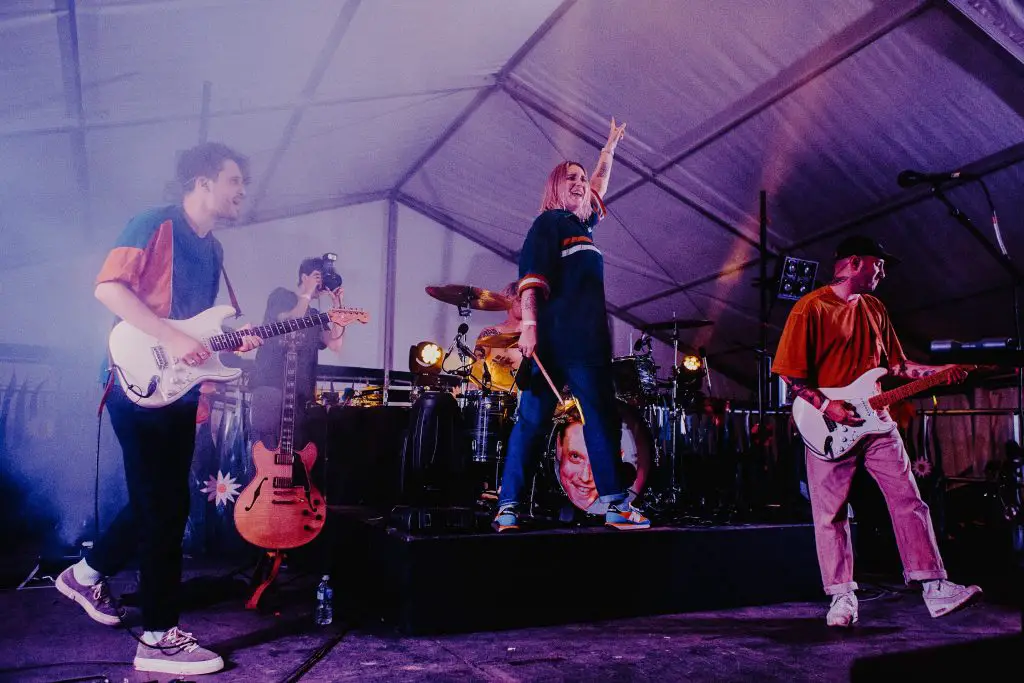 To round off Saturday's festivities was a captivating set from The Amazons. Booming guitars and fan favourites 'Junk Food Forever' and 'In My Mind' left crowds begging for more. And, never ones to disappoint, The Amazons delivered the longest encore of the weekend. From a rendition of Bowie's 'Rebel Rebel' to an acoustic version of their own 'Junk Food Forever', The Amazons gave the crowd everything they had.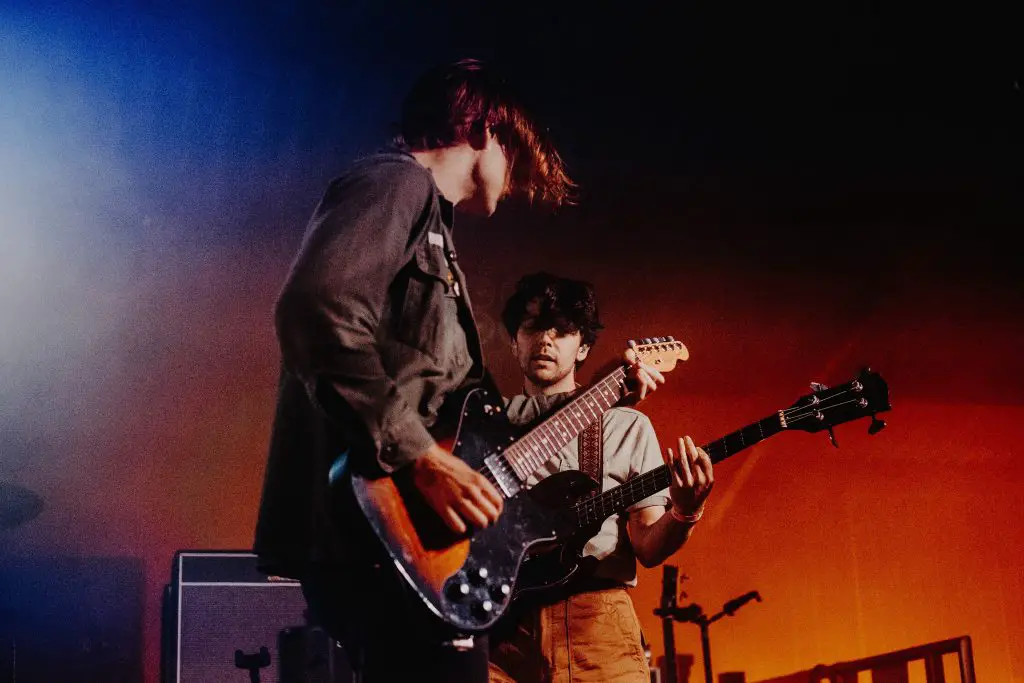 And finally, Sunday marked the last day of 110 Above. But, this small festival wouldn't go out without storming through the speakers. In the early afternoon, Deco took to The Commune stage and gave everyone the energy they needed to dance through the fourth and final day at the festival. Jam-packed with jazzy saxophone solos, disco inspirations and dance-worthy tracks like 'Rain' and 'Chances', Deco made sure the crowd was ready for another full day.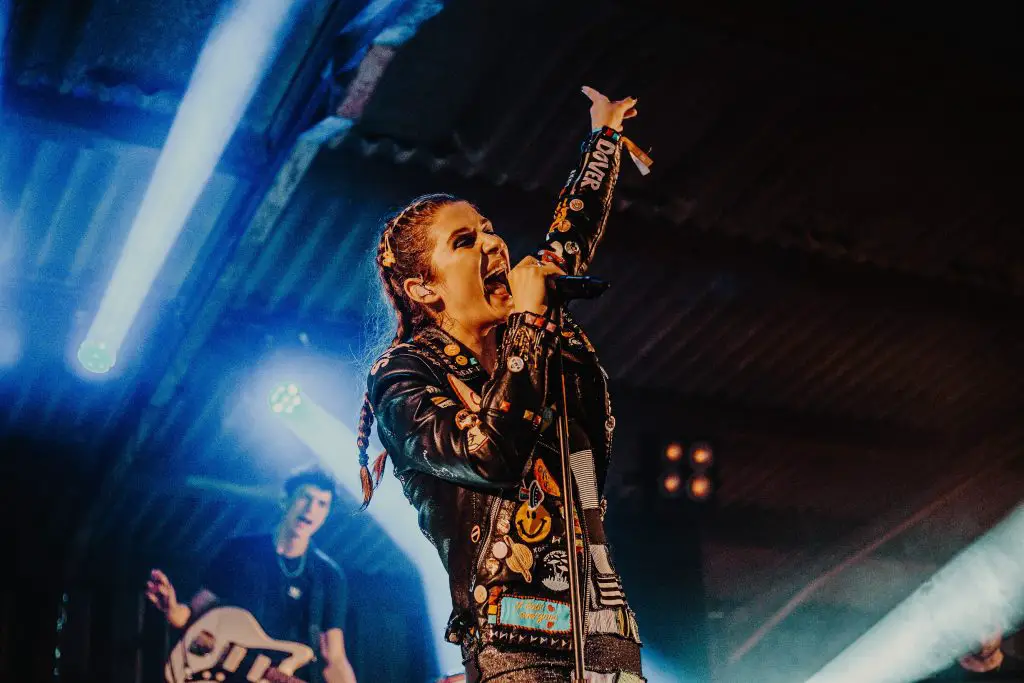 After that came performances by Olivia Dean on The Elizabeth Stage and Baby Queen on The Commune Stage. These two performers could not be more different in style, Dean with her heartfelt and soulful tone and Baby Queen with a brash attitude and comedic lyricism, but what they share is indisputable talent.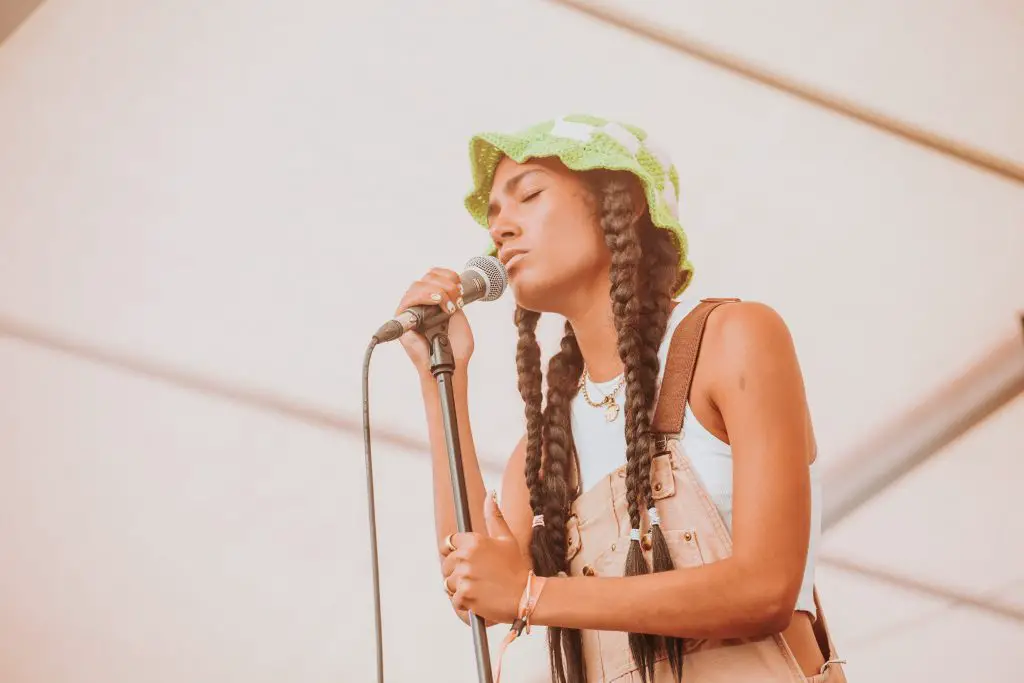 The Pale White also hit up The Commune Stage with their unfaltering guitar rock and impressive musicianship. Tracks 'That Dress' and 'Medicine' lit up the crowd in a way only good old rock music can and prepared the audience for the onslaught of attitude that would soon arrive in the form of The Snuts.
With a 2021 number one record under their belts, The Snuts were the most critically acclaimed act of the weekend, but numbers don't matter as long as the music makes you feel something. The Snuts excel in both areas. As lead vocalist Jack Cochrane appears donning his famous black sunglasses, onlookers are introduced to the band's swaggering on-stage persona. Living up to their attitude, the Scottish band belts out the daring track 'Don't Forget It (Punk)', but it's all in jest really. Proving they have a sensitive side too, The Snuts finish their set on 'No Place I'd Rather Be', which made for a sentimental and loving atmosphere.
To conclude the event, festival-goers were given one last chance to party with DJ sets and small acoustic performances in the Scrapyard and Gopsall Pub continuing until the early hours. Then, the lights went out on 110 Above. This hidden festival located in the countryside may be small, but it is mighty. So, one piece of advice for 2022: Do not miss.
— — — —