Fresh off of film scoring for Daniel Kwan and Daniel Scheinert's Swiss Army Man, songwriters Andy Hull and Robert McDowell are back with fellow members of Manchester Orchestra to provide listeners with new music that can be only described as cinematic masterpieces.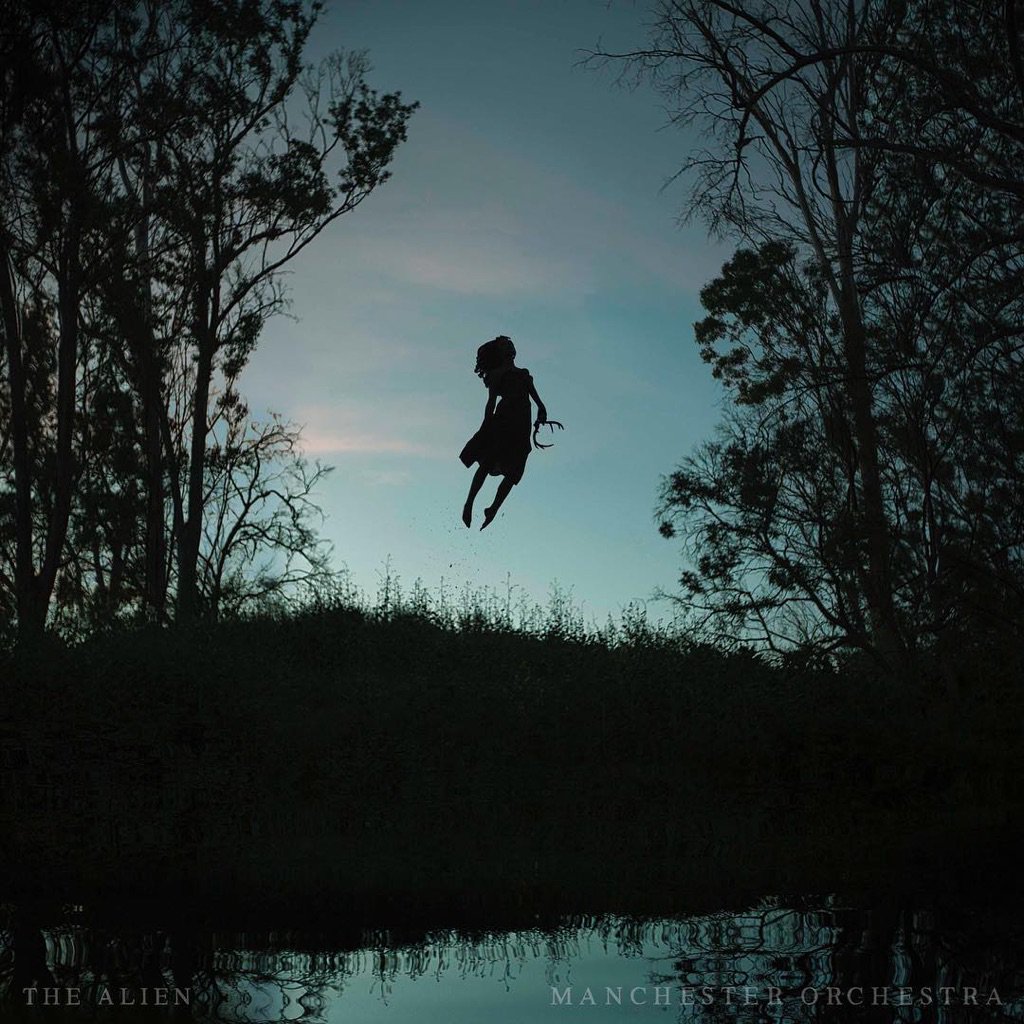 Having used no instruments for the scoring of the film's soundtrack, Hull and McDowell were forced to learn new methods of artistic communication. This new communication established between the duo made room for new methods of songwriting and allowed the pair to give birth to new and different sounds not previously heard from the duo or their band. Now, with instruments back in hand, Hull and McDowell are taking from what they've learned, blending it with what they know, and creating beautifully deep, cinematic magic.
Manchester Orchestra's new single, "The Alien," is, what Hull stated in an interview with NPR, "a narrative about a small slice of time in a man's life as he faces a lofty decision with a dire consequence." This message behind the song can be felt almost immediately.
Watch: "The Alien" – Manchester Orchestra
---
The first few seconds of the track opens with what can be described as a countdown (of what sounds like the drummer doing a diddle exercise on a beat pad), which is used to launch the listener directly into the thick of it. The instrumentation, along with Hull's sweet vocals, immediately begin, and a strange feeling of melancholic nostalgia is created. Hull, as promised,sings a story, which takes the listener to the first iteration of the song's chorus:
Do you need me?
As the story progresses, the chorus is changed. After verses three and four, the chorus transforms to the song's title, and Hull sings out:
It's an alien
We're then taken to verse five, which begins with the same line as the song's opening verse, though in this line, the word "were" is changed to "are" giving the ling a slightly new meaning:
The lights are low enough, you guessed
Verses five and six further our narrative, and bring us to an emotional climax of the song. It's here that we learn more about the object of this story, and it's after these verses that chorus changes again:
Didn't mean to
This new chorus is immediately changed for the last time, though this time it's only slightly altered versus changed entirely:
Oh I didn't mean to
(Oh I didn't take the time to learn to let you go)
Didn't mean to
(Don't let me go)
Following this chorus, one more verse is sung, and the song ends with Hull singing, "Time has come to take you by the hand and leave you here alone" over hauntingly beautiful "oohs" and "aahs."
While there are moments in this song that bring me back to and make me nostalgic for the Manchester Orchestra I've come to know and love, the band's new sound and new depth as introduced in this song have caused me to fall in love with Manchester Orchestra all over again.
— —
– – – –