Every Friday, Atwood Magazine's staff share what they've been listening to that week – a song, an album, an artist – whatever's been having an impact on them, in the moment.
This week's weekly roundup features music by Scott Helman, Verra Cruz, Akira Galaxy, Cody Lawless, Ethan Tasch, Munan, Elliot Lee, L'Impératrice, Brandon Wolfe Scott, Kae Sera, Truth x Lies, Lipstereo, & Ben L'Oncle Soul!
•• •• •• ••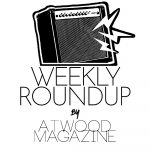 :: "back together" – Scott Helman ::
I've never wanted to shout out loud to my heart's content while drowning in a pool of my own sadness, the way I do when Scott Helman's "back together" comes on. Released in mid-May via Warner Music, the Toronto-based singer/songwriter's second single of the year sees grief channeled into an achingly raw and beautifully cathartic anthem. In writing, it's a hauntingly intimate conversation between Helman and his lost friend:
Your heartbeat stopped in late December
We still haven't read your letter
But we can try to get a little bit better
'Cause you brought everybody back together
In practice, it's a radiant and spirited reverie leaning into loss and cherished memories. Helman holds nothing back in painting a gut-wrenching portrait of a life cut short – and while he himself processes this loss, he also comes to appreciate the impact his friend had on him, both in life and in death.
Sean had us worried for a sec
We would find him on the wrong corner
And Jack always drank a bit too much
Thought he'd end up in ditch, but
I never thought you'd be the one to go first
'Cause you always had your shit together
You took a flight down
We're with your mom now
Singing so loud
Singing so loud
"It's a hard thing to admit that we get better at grief each time," Helman tells Atwood Magazine. "After enough death, it becomes more apparent that it goes the way it goes. our only real role is to observe, and allow it to happen. One friday, a dear friend lost his life. Our friend group was devastated, a sadness made more lonely by the fact that most of us live in different cities, and it's hard to keep up with everyone."
"I woke up that Saturday to calls from many people I hadn't heard from in a long while. We talked about the ugly loss, and how we were doing. Soon we found ourselves onto more beautiful things, and made plans to see each other soon. My best friend called, and we had a revelation that sometimes a beautiful thing really can come out of a tragedy like that. It's knowing that it has the power to bring people together, and that's exactly what it did."
"back together" hits hard in a spirited, soaring, tear-jerker chorus:
We haven't laughed like this in forever
Raise one up so we remember
Everything we used to do
And it all makes us think of you
So we took turns trying on your sweater
And drank enough to read your letter
And we can try to get a little bit better
'Cause you brought everybody back together
It's a reminder that life is special, and that it can also be fleeting. For those who are grieving, this can be your solace and your sanctuary. If you're living with loss the way Helman and I live with loss every day, this song can also be a reminder to focus not just on the absence, but on the presence your loved one had in life, and the indelible impact they made on you.
:: "King" – Verra Cruz ::
Bringing a formidable force to the British alt/rock scene, trio Verra Cruz deliver their latest single, "King." This empowering new track is about manifesting positivity and a better future and screams self-love and appreciation. Written during a time when lead singer Marc James was going through a rough period, he needed a song to bring him out of a blues, and thus "King" was born. James confides, "It felt like my dreams were slipping away. Things were tough for me and my family, and I wanted to write a song that lifted me up above the circumstances."
With a sound to match its message, "King" radiates big, bold and raucous energy. Through gravelly guitars, explosive percussion and an overall thunderous delivery, Verra Cruz emits determination and confidence. Setting out on a mission to remind people of their worth, the band shares, "It's easy to forget that our value isn't in what we have achieved or what we have materially but we are of value no matter our circumstances. We can walk the royal way, hold our heads high. Put others first and pursue the way of love.. That's how we win. That's how we are kings."
:: "Teardrop" Akira Galaxy ::
Picture a hazy scene with softly glowing lights flashing in a dark room, no inhibitions, just a calm sense of loss. Simultaneously, you feel weighed down by the world, and lighter than a feather. That is what this electronic and smokey cover of Massive Attack's "Teardrop" sounds like, and let me tell you, it is completely and utterly addictive. Akira Galaxy has undoubtedly breathed a new life into into this track by adding a modern flair whilst maintaining the original version's integrity.
This track has always held an air of mystery in its core since its original release in 1998. Each lyric has an element of a distantly intimate gut-wrenching sorrow woven through it, and when paired with Galaxy's hypnotic vocals there is something keenly magical and transformative to the listener that is honestly hard to explain. It feels as if you are running and standing still at the same time, which if you think about it- is similar to the way grief seems to manifest itself in the human experience, at least from my perspective. Whether or not I am correct in this interpretation, it is easy to say that Akira has proved her skill with this song.
As only the second song officially released by Akira Galaxy, it is clear that she is destined for a bright future in music. With her work and talent thus far being as undeniably captivating as they are, it is exhilarating to wonder what Akira Galaxy will bring to the world of dream-pop music in the future.
:: "Holdup" – Ethan Tasch ::
Embedded with earthy guitar licks, glimmering backing vocals from indie pop icon Spill Tab and uplifting beats, singer-songwriter Ethan Tasch creates a rich and summery soundscape with his latest release "Holdup." Tasch has a knack for creating tracks that exude nostalgia, taking you right back to your home town. As a college student returning home for the summer I can tell you this track serves as the perfect soundtrack to laying in your favorite field in the middle-of-nowhere-suburbia.
Tasch creates music for over thinkers featuring melancholic lyrics like "You should sit back down/ It's safer on the couch/ You'll never make it back if you try to leave/ I know that it's wrong/ But I still play along'/cause it would take a fire that I don't have in me." Balancing introspective lyrics with catchy indie folk guitar licks Tasch has created a track for you to put on your copious amounts of "coming of age movie soundtrack" playlists. "Holdup" is the first single from Tasch's upcoming debut LP Got Him! set to release July 28th and I can't wait to see what is up next for him.
:: "It's Always Warm in San Araya" – Cody Lawless ::
Here in Massachusetts, it's been unseasonably chilly and windy for much of the month of May. While there are few places in the world nearer and dearer to my heart than the good old Boston area, I won't deny that there are times where my mind floats to regions where it may be at least a few degrees warmer (especially this time of year, where it feels like we should have earned some nice spring weather).
Cody Lawless (born Cody James Henn in British Columbia) obviously is in the same mindset as me, as he's titled his latest single "It's Always Warm in San Araya"— a place, it turns out, doesn't even exist in real life. He just likes the idea of being able to imagine a scene that's every bit as toasty as he'd like to make it in his mind. Right on, bro! Plus, it helps that he's got a lovely voice and some appealing psychedelic R&B-tinged production, all of which decently complement his description of San Araya as a place where "days are blue and bright, and they're full of light, my love."
It'll be neat to see him elaborate on this setting even further in his upcoming album, Sunshine State of a Happy Camper. For now, he's described San Araya as "a small beach town" defined by "love and lust, appreciating existence, psychedelic drugs, and bohemian lifestyles."
:: "Mr. Taxi Driver" – Munan ::
You don't have to be a diehard funk aficionado to fall head-over-heels in love with Munan's scintillating fourth single. Independently released at the top of May, "Mr. Taxi Driver" is a hypnotic, funk-fueled fever dream. Heavy, psychedelia-soaked synth pads and lilting, light vocals shine together as the South Korean-Australian artist creates a colorful, enchanting soundtrack to a series of intimate, late-night self-reflections.
Hey Mr. Taxi driver please let me in
I wanna go home, I could pay more
No funny business, not my first cab rodeo
I wanna go home, you took the wrong road
Stayed out way too late
Oh look the sun rises again
Safe transportation is the key to getting back
All alone out in the streets, I just wanna go to sleep
All I have left is you, Mr. Taxi driver
"I wrote 'Mr. Taxi Driver' late last year after re-sampling the drums from my previous single 'Freak Like Me' and made it more lo-fi with FX and tape saturations," Munan explains. "I am a huge fan of creating songs with a variation of two chords and only a handful of instruments that have been manipulated and squashed into something gritty and colourful. With the help of my friends, we pieced together the song and added the main guitar riff that fits the theme of 'Mr. Taxi Driver' at our friend's studio."
"Finally, with the magic of production, the lo-fi, hazy-psychedelic song that is now 'Mr. Taxi Driver' was made, but the song felt like it was still missing something. I then found some inspiration in the song 'Loretta' by Ginger Root to add some saxophone sections. I visited my friend's house where we took a few saxophones takes and decided it would be a cool idea to fade out slowly with the sax continuously playing until the end."
"The song is mainly about not being able to get home late at night," he adds. "The only person you can rely on is the taxi driver. Metaphorically speaking, the taxi driver is the sober "you." When you're not yourself and make the same mistakes repeatedly, you beg to yourself to never do it again. But bad habits don't change."
"Mr. Taxi Driver" is a vibe; a haze; an intoxicating, woozy dreamscape brought to life in technicolor sound. After spending the song's first two minutes telling this late-night tale, Munan finishes with a 90-second long groove where an electric guitar and saxophone trade solos. I could listen to the two instruments go at it all night long – especially that saxophone, which roars and rages, bringing a visceral energy and new life to an already thriving song. For folks looking for an especially good vibe this summer, "Mr. Taxi Driver" is here and ready to soundtrack any and all heatwaves.
Hey Mr. Taxi driver thanks for the ride
I think I'm home, can keep the change though
Didn't wanna say but you kinda drive insane
But that's okay though, 'cause I am now home
Stayed out way too late, oh look it's already 9 AM
Morning coffee brewing, Sunday mass, god damn
All alone out in the streets, I just wanna go to sleep
All I have left is you Mr. Taxi driver
:: "Fun" – Elliot Lee ::
There are things we dream of that may seem great, but in reality the grass isn't always greener on the other side. Addictive dark pop artist Elliot Lee shows us both sides of the coin with "Fun." The collision of sharp electronic soundscapes paired with her bold, edgy tone takes you on a wild ride. All about desiring fame and neurotypicality, she discovers maybe having those is not all its cracked up to be.
Lee has a multitude of sides. Being non-binary and neurodivergent can be a lot to take on. In this effervescent single they are making it clear that despite the hardships, they are proud of who they've become. Listeners gain inspiration from that true self-acceptance. Lee reveals, "while fame and neurotypicality sound nice on the surface, I also know how much I'd lose if l ever achieved either."
:: "Peur des filles" – L'Impératrice` ::
Nothing screams summer like a song about female empowerment. The song title "Peur des filles," translated to English, means "Scared of Girls," with the lyrics echoing this sentiment — almost mocking the listener.
The instrumental music also mirrors this playful theme, perfect for lounging poolside or getting in summer vacation mode (but a more mature version of summer vacation). In fact, most of the band's discography shares a similar genre. L'Impératrice is the perfect vibey, moody pop combination already familiar to fans of The Marías and Men I Trust.
Although their last full-length album debuted in 2021, L'Impératrice returns to the stage this summer, performing at San Francisco's Outside Lands, Lollapalooza, and Lowlands Festival in the Netherlands.
:: "In Stride" – Brandon Wolfe Scott ::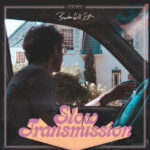 Emotionally heavy, sonically heated, and altogether smoldering, "In Stride" is the kind of folk rock groove you can readily spin all night long this summer. The lead single and opening track off Brandon Wolfe Scott's recently-released EP Slow Transmission (released March 23 via Dine Alone Records) sees the Yukon Blonde guitarist and co-songwriter delving into the darkest parts of his psyche. "When every night just feels like thunder, what kind of morning waits for me?" Scott asks, his soothing, raw voice a beacon of intimacy and brooding over reverb-drenched guitars.
Considering this song is all about Scott's ongoing issue of insomnia, it's surprisingly dreamy.
"When I hit my mid thirties, there were a few aspects of my life that were causing me a great deal of anxiety and as a result, I started to struggle with sleep," he tells Atwood Magazine. "I am regularly up at 3 AM on the dot, wide awake with my mind spinning for hours on end. I wanted this song to encompass that feeling of being stuck in your own thoughts with a fear of what tomorrow might bring, trying to navigate a life that is fast paced with inadequate energy."
"I almost didn't finish the song," he adds. "I tracked it in 20 variations over the past year, different lyrics, melodies, time signatures, instruments, left it for months on end and would revisit it with fresh ears. Ironically thinking about this song kept me up at all hours of the night, but I couldn't give up on it."
"It got to a point where I ended up having a zoom call with my trusted collaborator Stacey Howchin (aka STACEY). It's amazing how just talking out a lyrical idea can make all the difference. She helped piece together the first verse and came up with the incredible line "What kind of morning waits for me," I loved it. It unlocked a lyrical door and I was easily able to finish a second verse and the rest of the song later on that evening."
I'm just doing my best to get over it
I've heard these can change over time
I know I look defeated and sleep deprived
Don't I know it I'll take it in stride
Take it in stride…
All my worries they start sinking in
One after another here we go again
My mind's racing like it's in overdrive
Oh my love well, I'm still trying
All told, this is a song of perseverance; of humanity in a raw moment of reckoning, and seeing ourselves through the darkness even when there's no end, or no light, in sight. It's a fitting rallying cry of sorts for all those who struggle to sleep at night (myself included), as well as an inspiring introduction to Scott's five-track Slow Transmission, whose enchanting folk rock sounds and soul-stirring melodies recall the music of Lord Huron, Darlingside, and of course, his own Yukon Blonde. If you're at all a fan of glistening guitars and gorgeous harmonies, give Brandon Wolfe Scott your full, undivided attention and prepare to be hypnotized.
Hell, maybe this is the kind of music I need to finally get a good night's sleep.
I'm just doing my best to get over it
I've heard these can fade over time
I know I look defeated and sleep deprived
Don't I know it I'll take it in stride
:: "Past Tense" – KAE SERA ::
British singer songwriter KAE SERA is known for crafting dreamy, otherworldly atmospheres, through a symphony of layered electronic elements. Her latest single "Past Tense," showcases oscillating synths which weave together with a pulsating beat and silky vocals narrating a heartbreaking story of a past relationship. KAE SERA explains, "My music often grapples with the conflicting emotions we experience and holds both the good and the bad together."
The echoing instrumentation mirrors the relationship slowly disappearing in the distance, as the artist captures the melancholy emotions of nostalgia and longing. "Past Tense" was born amidst the stunning sun-soaked landscapes of the Balearic Islands, where KAE SERA found inspiration in the pounding heartbeat of chilled-out moments at sunset. It's the perfect song to listen to when you're sitting under the sun, absorbing its rays and reflecting on life and all its ups and downs.
:: "Dos Gardenias" – Truth x Lies ::
The Burlington Discover Jazz Festival is coming up fast and I'm doing all I can to get ready for it! Along with logistical matters (where to camp out for it, where to hike/bike during the day before the music gets going in the evening), another way in which I can prepare for the 'Fest, of course, is to listen to plenty of jazz of all shapes and sizes from across the eras.
One track that definitely helps me to fulfill that objective is "Dos Gardenias," which first emerged as a Cuban bolero song in 1945 and gradually evolved into a popular jazz number over the years. Now, it's taken on new life yet again as a tech-house remix, courtesy of DJ-production duo Truth x Lies (Talk about bridging old and new!) This NY-based duo consists of Ian Bertles and Ryan Howard– one still kickin' in his native land, the other arriving in New York by way of Largo, Florida.
 A 1940's Cuban slow-burner might seem like an unlikely source of inspiration for a 2020's EDM track, but it's consistent with the adventurous mentality that the duo have continuously displayed together ever since they first joined forces on "City Lights" in 2017. "The dance music scene has progressed to a point where being different is good," Bertles has said. "I think that the best thing you can do is try to develop your own style and bring that to the competition." Bringing such an innovative spin to a decades-old Latin track is certainly in line with such an approach – and that one's definitely on the left-hand side of this duo's name hehe.
:: "Feedback" – Lipstereo ::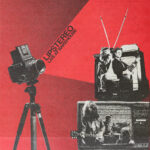 Indie-rock outfit Lipstereo's infectious single "Feedback" is a new must listen. The grungy, impassioned track is about recalling the highs and lows of a past relationship, yet forgetting all the lessons that you have learned. The piece erupts with energetic vocals over vibrant electric guitars. The song is off of the group's second EP, Live At Bakehouse (released April 30, 2023). It's lines like "crazies on the train, who know that I'm insane to wait on some perfection like a Disney movie," that make the offering utterly relatable. We deeply fantasize about a fairytale love, though we know that it is just not realistic. The live music video has all the same upbeat spirit as the song itself. Viewers are here for that fiery fervor.
Lipstereo is made up of frontman Sam Stranges on vocals and rhythm guitar, Andrew Stainsby on lead guitar, Tage Hosking-Gregory on bass and Jesse Porter on drums. The boisterous band hails from Melbourne, Australia and was conceived in 2019. The four-piece instantly bonded over their shared love of musical greats like Weezer and The Strokes. You can hear that daring, rock radiance within "Feedback."
:: "A Rose…" – Ben L'Oncle Soul ::
Released back in January, "A Rose…" is two minutes of pure coffeehouse catharsis. The final single off Ben L'Oncle Soul's sixth studio album IS IT YOU? (February 17 via Enchanté and Believe) finds the French singer/songwriter giving new life – a bit of hot acoustic bossa nova, if you ask me – to a hundred-year-old Robert Frost poem many of us know well:
A Rose is a rose,
And was always a rose
But the theory now goes
That the apple's a rose,
The pear is and so's
The Plum, I suppose.
You, of course, are a rose
And The Rose is a rose,
And was always a rose
But the theory now goes
You're a rose…
Were always a rose
The artist calls this "the new breath of a hundred-year-old poem."
"Quoted by the pop art artist Corita Kent in 1967, these verses by Robert Frost are now transformed into a soulful melody blossoming in a subtle bossa soil, not far from great enchanters like Raul Midón and Stevie Wonder," he says. "Because Ben and roses is a true love story initiated by his grandfather. Because this special flower symbolizes life and the natural beauty that is ready to bloom in each of us. Thus grows the third seed extracted from 'Is It You?'"
There's a profound intimacy within this two-minute long serenade that's kept me coming back to it throughout these past five months. I think it's something to do with the unfiltered love and intimacy expressed, both in L'Oncle Soul's vocal performance and in his gentle finger-picked guitar patterns. It's easy; it's tender; it's natural. If IS IT YOU? is a conversation about life, as the singer/songwriter has previously described it to be, then "A Rose…" marks a point of birth and a point of beauty; of leaning into the simple wonder that is our very fleeting and fragile, but equally unapologetic and intense existence.
— — — —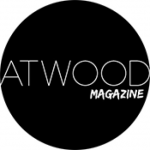 :: Weekly Roundup ::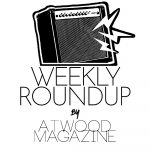 ---
:: This Week's Features ::
---