Every Friday, Atwood Magazine's staff share what they've been listening to that week – a song, an album, an artist – whatever's been having an impact on them, in the moment.
This week's weekly roundup features music by Sir Sly, Laura Stevenson, Glass Animals, Hinds, Ed Prosek, Ksenia, LOUD HOUND, Lithics, TOBi, Moxi, John the Ghost, Deep Sea Peach Tree, Minhee Jones, and Casii Stephan!
— — — —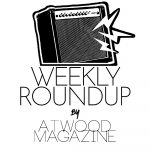 — —
—
:: "All Your Love" – Sir Sly ::
Sir Sly have always made the kind of heavy, dark music you want to dwell in: Whether they were singing about death, addiction, heartbreak, or loss of some other kind, their electronic-tinged melancholia has served as a soulful embrace – a comforting hug reminding anyone who needs it, that they're not alone: That we've all been down, deep in those raw, aching depths, where pain and anxiety, loneliness and sorrow roam wild and free.
This is an especially difficult time for folks the world over, and to that Sir Sly once again emerge as a familiar friend, offering reassurance when we need it most. Not only are they here for us, but also and most importantly, we're still not alone. Breathtakingly tender and deeply emotional, the band's new song "All Your Love" is a healing spark of light and love in the darkness.
Allelu!
In my bones
LA's on fire again
Costumes and sirens
Pictures of you
In my phone
I'm back in hell alone singing
"Fallelujah"
"Hellelujah"
Sir Sly's first song in three years, "All Your Love" is an atmospheric, grounded safe space for all to dwell – dark, yet full of light, warmth, and knowing. The trio have once again assumed that caregiver-like role, providing nourishment and empathy as they themselves wash their spirits clean.
:: "After Those Who Mean It" – Laura Stevenson ::
A couple weeks ago, Laura Stevenson wrote a thread on Twitter calling out Spotify for their abysmal response to the issues that artists are facing due to COVID-19. Essentially, Spotify has chosen not to change anything about what they're doing, and have put all the responsibility of supporting musicians on fans. Stevenson, as well as every other artist who uses Spotify, deserves to be angry. After her thread, Stevenson received an overwhelming "outpouring of support" from fans and friends. Today, she's released a new single called "After Those Who Mean It," which was recorded late last year, as a thank you. 
Like many of Stevenson's songs, it revolves around grief, its meaning, and human connection through grief. The lyrics are beautiful, and the melody is bittersweet and melancholy. It's short but potent, especially in a time where everyone is dealing with grief in one way or another. Stevenson's songs have always balanced on the pinhead of being incredibly personal and incredibly universal, and "After Those Who Mean It" walks the same line. Through her piercing voice and poetic honesty, Stevenson has once again given fans a (good) reason to cry. You can buy the song on her Bandcamp.
:: "Dreamland" – Glass Animals ::

""Dreamland" is an emotional, woozy journey down memory lane; It's a sensitive adventure beckoning us back down our own timelines. The second single and title track off Glass Animals' forthcoming third studio is washed-out, vulnerable, and deeply introspective – inviting us to dwell in the depths of Dave Bayley's mind as he openly explores himself, his past, and his psyche. It's a welcome new focus from a songwriter who has so often used other people as his inspiration: With "Dreamland," we find Bayley opening himself up like never before, spilling his own inner machinations through vivid imagery on a colorful, mesmerizing canvas.
pulling down backstreets
deep in your head
slipping through dreamland like a tourist
pulling down backstreets
deep in your head
slipping through dreamland like a tourist
that first friend you had
that worst thing you said
that perfect moment
that last tear you shed
all you've done in bed
all on memorex
all round round your head
all round round your head
In truth, now is the perfect time for such a poetic dive into the self: "Dreamland" arrives in the midst of a pandemic that has forced nearly the entire global community, save "essential" workers and business, to stay home. It's a time for reflection on life itself; for looking back on memories of the past, taking stock of where we are and what we have, and cherishing our loved ones. Whether you're looking for a lush sonic daydream or a poetic, vulnerable outpouring, Glass Animals' "Dreamland" will dazzle, inspire, and help you feel a little less alone in these dark, lonely times.
:: "Just Like Kids (Miau)" – Hinds ::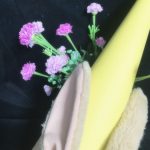 Since arriving hyperactively on the scene several years ago, Hinds have been consistently fun with their approach to music: It's messy and energized, catchy and shrouded in optimism. Writing in my journal in 2015, I wanted to be part of their gang- dressing playfully in dungarees and oversized colour block t-shirt, tying part of the hair in a scrunchy-secured high ponytail, and joking around while drinking bottles of beer. Some aspects of Hinds have since shifted (more make-up and dressed-up appearance and, with the single "Good Bad Times" released earlier this year, summery party vibes in the sound) but the notion of not taking life too seriously remains at the core.
Thus we have the latest single "Just Like Kids (Miau)", also taken from the up-coming third album The Prettiest Curse. It has the whiny overlapping vocals and lighthearted lyrics such as:
'Can I tell you something about you and your band?
Cause I'm sure you'd love to listen to my advice
You're always out of tune
And there's no place there for you' 
And
'To be fair, I don't know you but a friend of mine does
He said you were successful 'cause your legs are nice
It must be so much fun to spend your daytime in the van' 
And 
'ÑaÑaÑaÑaÑaÑaÑaÑa'
It's instrumentally DIY but with the evolved slightly more polished touches and the ending- an exclamatory 'KIDS!'- makes it seem like the theme tune to a cartoon. Overall it encourages you to jump around with a grin in classic Hinds style which, combined with the other elements, makes it a pretty good representation of what the band is right now.
:: "Make It Easy" – Ed Prosek ::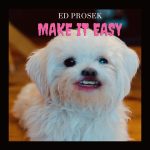 Over the years Ed Prosek has been building plenty of buzz for himself, gathering over 55 million streams on digital platforms and scoring two Hype Machine number one singles, as the California-bred and Berlin-based artist never stops growing and experimenting, channeling only authentic feelings into his relatable music.
Now for his second release of 2020 comes his funky, upbeat single "Make It Easy", a lighthearted yet energetic single. Inspired Prosek's satisfaction towards his own life right now, the song brings soothing lyrics and equally tasteful production, driven by catchy chords and sweet guitar licks, all under massive drums and percussions. "Make It Easy" is a truly heartwarming song, with delightful and hilarious visuals to complement, which feature Prosek's new dog and star of the official music video. As Ed Prosek explains: "My life has honestly been really nice lately, I'm deeply in love, I got a dog who makes me endlessly happy and apart from a global pandemic wreaking havoc across the world, things seem pretty great at the moment and I wanted this song to reflect that."
:: "Only Want You More" – Ksenia & Stevie Mackey ::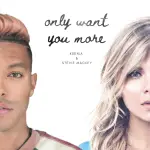 Ksenia's underdog story is nothing short of inspirational. In no time at all, she's navigated from small town life in Russia to rubbing elbows with the pop elite, and is hot on their tails.
It seems like a right of passage for any pop artist to have a balladesque breakup song, and Ksenia has hers with "Only Want You More," a duet with Stevie Mackey. Led by a tender piano, much of the spotlight is directed at the vocal performance, with both Mackey and Ksenia coalescing with their emotively rich tones. Another chapter in her journey to the top.
:: "Melancholy Boy" – LOUD HOUND ::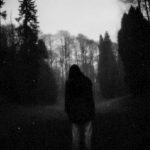 New Jersey's indie alt artist LOUD HOUND confesses his feelings in the sincere new single "Melancholy Boy". Exposing some of his most vulnerable thoughts, singer Tommy Florio sings regretfully, "I don't want to be your lover, now that you're gone I can see you're trouble." The genuine lyrics narrate the story of coming to terms with the idea that the person you've fallen for probably isn't right for you.  
Sonically LOUD HOUND radiates a laid-back, youthful sound mirroring some of the East Coast's favorite indie bands, including Vampire Weekend, Animal Collective and The Strokes. Evidently there must be something in the water there, as similarly to his influences, LOUD HOUND produces resonating guitars, muted vocals and jangly percussion, which is undeniably pleasing to the ear. 
:: "Tower of Age" – Lithics ::
When it comes to trying to pinpoint what "post" actually means when it happens to fall in front of genres like rock, or punk, is anyone's guess. Sure there are traits that are easily understood and  related from one "post" band to the next, but the overall scope of what a post genre can include is a bit dizzying. That being said, Lithics, from Portland, Oregon seem to have a solid formula worked out for their variety of post-punk. "Tower of Age," much like the song "Hands" which I wrote about in a Today's Song piece, is a short, disjointed, and noisy offering from their upcoming album of the same name. The guitars are jagged and compliment each other nicely, with the rhythm and lead parts seemingly blending and disconnecting throughout the whole song. The rhythm section grooves underneath the noise and the vocals are delivered with their somewhat typical deadpan, or apathetic, approach. It's a jam.
:: STILL+ – TOBi ::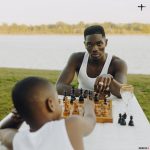 The deluxe version of his debut album STILL, TOBi's newest release STILL+ features several new tracks, including remixes of songs from the standard LP. "24 (Toronto Remix)" elevates the original by featuring a variety of artists on the track — specifically, Haviah Mighty, Shad, Jazz Cartier, and Ejji Smith. An already standout track from the first release, the feature verses on the remix raise the energy to another level. 
STILL+ also shows off TOBi's versatility as a musician, especially on the album's ending track "Holiday". It's a great display of his soulful side, especially enhanced with jazz influenced instrumentation backing his vocals. The production on the track is brilliant and an incredibly fitting choice to close out the deluxe version of his album. Great vocals, creative lyricism, and talented instrumentation — if you listen to any album in full today, STILL+ is a great place to start. 
:: "Hush" – Moxi ::
A strong pairing in love and in music, husband and wife duo Moxi create stunning dream-like, reflective work. Their latest haunting track entitled "Hush" highlights innovative, electro soundscapes and warm piercing vocals. Narrating intense feelings of pain and sadness, it's a profound examination of mental health and it's effects on humanity.
The emotive single was produced and co-written by Bobby Hartry and mixed by Bryan Cook. The song's dark textual arrangements and lush ethereal melodies meld together to build a truly hypnotic release.
:: "Rolled Down Window" – John The Ghost ::
While many might recognize the voice of John O'Callaghan as the captivating lead in alt-rock/pop-punk band, The Maine, what most people don't know is that O'Callaghan's creative endeavors in music extend beyond the band. Under his name, John the Ghost, O'Callaghan uses the gateways opened by this solo project to tap into his more soulful, musical side of songwriting to showcase something a little different than The Maine normally would. His latest single, "Rolled Down Window," exudes a confidence that welcomes a summer season and still somehow acknowledges the vulnerability of being human – classic O'Callaghan.
I'm shaking on my sins and they almost caught me
I'm running from that man but goddamn I never felt so free
And down the road, I'm singing
Goodbye, so long my oldest friend
Take it easy I ain't coming back again
Between writing poetry, writing books, and touring the world as frontman of The Maine, O'Callaghan never stops exercising his creativity and has never been one to shy away from writing about some of the most vulnerable feelings one could experience. With "Rolled Down Windows," he uses a feel-good groove, light-hearted guitars, and his edgy voice to create the soundscape of someone leaving his past behind and starting over brand new. In his own words, "If your heart's neglected you may still be fine, but don't ever neglect your mind." Honestly, what better way to kick off summer than allowing yourself to move forward into something new?
:: "Harakiri" – Deep Sea Peach Tree ::
Deep Sea Peach Tree have made a seemingly seamless transformation from their usual lo-fi, surf-rock jams to the glossy, electronic dreamscape that is their newest single "Harakiri." The New York-based, three-piece band is led by vocalist/guitarist Kristof Denis and accompanied by bassist Andrew Dell Isola and guitarist/programmer Wiley Watson whose vocals are featured for the first time.
The supplementary vocals work in their favor as it breathes new life into this lush, synth-pop, nostalgia driven track. When funk-driven basslines are stylishly brought to the forefront, the loftiness of "Harakiri" becomes a danceable earworm.
:: "6 Feet" – Minhee Jones ::
Hailing from Los Angeles, the now London dweller Minhee Jones unveils her captivating new single "6 Feet". Originally written about humanity's way of sweeping our problems under the rug and using self-medication as a distraction, the track soon took on further meaning during the Covid-19 pandemic. Emotive lyrics and delicate instrumentation create an alluring release, resulting in a relatable anthem for the masses. 
You may have heard of Jones for her outstanding accomplishment of breaking three Guinness World Records, where she performed concerts in 51 cities in 7 days. How, you ask? We aren't even quite sure ourselves, but if it proves anything it's that this artist is truly unstoppable. "6 Feet" is the first song to be released off of her upcoming album – so stay tuned, as we're going to be hearing a lot more from Minhee Jones. 
:: "Trapeze Artist" – Casii Stephan ::
When you wake up in the morning what's the first thing you do? Out of habit, many of us are prone to pick up our phones and scroll through social media. Casii Stephan knows that feeling all too well and relays this idea into her single "Trapeze Artist". She was inspired to write the single after observing the ups and downs of humanity through social media. Her visuals perfectly portray the single's message as she starts at a low, drinking alone in a bar and ends on a total high as she is singing on stage with the band.
The Tulsa-based songstress is a passionate, soulful talent that immediately draws you in with her captivating music. Though she possesses a courageous confidence, she didn't always have the self-assurance she does now. She grew up shy and was scared to express her voice, but her family always encouraged her gift. Eventually she found the strength to flourish into the charismatic artist she is today.
— — — —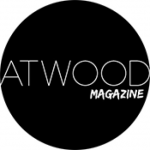 :: Weekly Roundup ::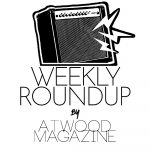 ---
:: This Week's Features ::
---