Recommended If You Like: The Head and the Heart, Lumineers, Fleet Foxes, Vance Joy
… And I'm too afraid to be alone
At its core, attraction is a wondrous thing. How many stimuli have that kind of physical and emotional control over the individual? To be moved so vividly by someone else that your behavior changes in their presence; to feel that strongly about another human being; it's natural, and yet it often feels totally unnatural. Attraction is as powerful as it is beautiful, an overwhelming sensation that Driftwood capture perfectly in their new song "Too Afraid."
Oh am I falling for your lies again
Falling for your lies again
But you look so damn good
If I look into your eyes again
Look into your eyes again
Well it feels like going home
Listen: "Too Afraid" – Driftwood
---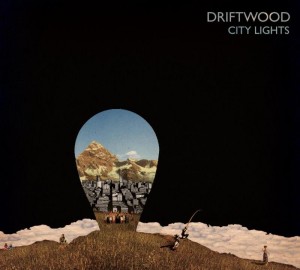 Atwood Magazine is proud to be premiering "Too Afraid," the latest song off Driftwood's upcoming fourth album City Lights (independently out November 4, 2016). A song about falling uncontrollably hard for someone else, "Too Afraid" focuses on the fatal attraction experience: "Sometimes there are women that strike your fancy to the point where you lose a bit of yourself," explains Joe Kollar (vocals/banjo).
It's also easy to lose oneself in Driftwood's music. The band pulls upon a pastiche of warm American roots and folk influences, landing somewhere in-between The Head and the Heart and The Lumineers in terms of sound, while offering a fresh, if not timeless perspective on the individual experience through harmonious music and lyrics. The group's instrumental arrangement – which consists of Dan Forsyth on guitar and vocals, Joe Kollar on banjo and vocals, Claire Byrne on fiddle and vocals, and Joey Arcuri on bass – might be considered 'traditional,' but they wield their instruments with polished grace. In a music landscape where electric so frequently replaces acoustic instrumentation, Driftwood's music provides an anchor to a past that is still very much the present.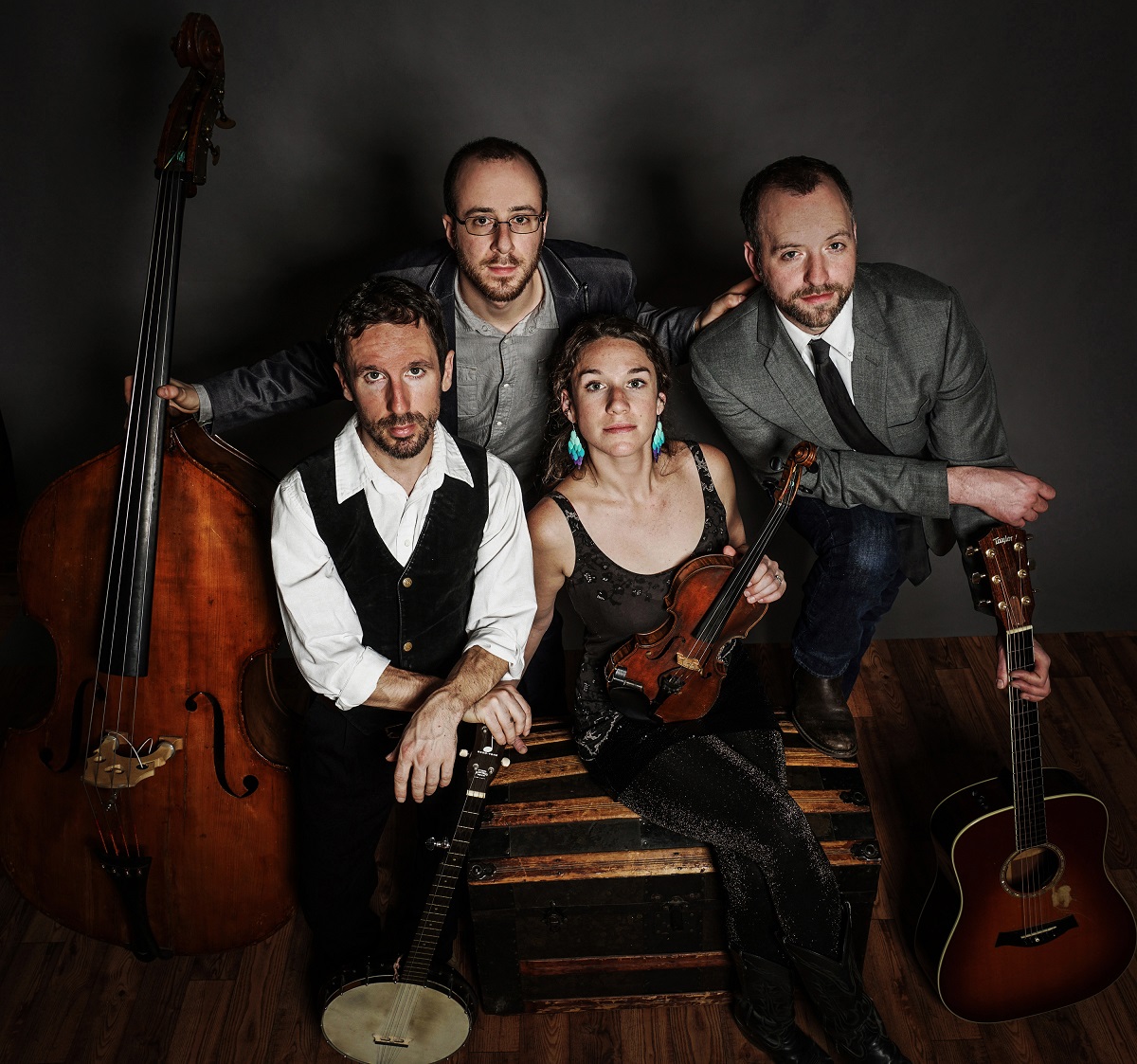 "Too Afraid" opens with a sweetly seductive interaction between fiddle and bass, where the fiddle plays a hypnotic, repeating arpeggio sequence over punctuated bass hits. The combined effort is light, yet incredibly evocative: In a sense, it's the perfect backdrop for a personal story. "Oh am I falling for your lies again," sings Kollar as the verse opens. His words are raw and humble, his demeanor vulnerable as he places this interest over himself. That elevation of another, and the subsequent submission and reduction of oneself, becomes especially resounding in the chorus and second verse:
But I'm too afraid
Yes I'm too afraid to be alone
You talk like you should be my friend
Talk like you should be my friend
So tell me what it is that you want
Oh am I losing all my lines again
I'm losing all my lines again
But you look so fucking good
In his explanation of this song, Kollar notes that "Too Afraid" is, for him, about "the power of a beautiful woman," but the song is obviously so much more than that. "I'm too afraid to be alone," he sings. Sometimes we know something is bad for us, but we want it anyway. Loneliness is one of the hardest to cope with – so perhaps that special someone isn't right for you, but at least it's something. Rather than explore the intricacies of that mess, Driftwood stick to the surface and leave the diving to the listener.
"I think everyone knows someone (close or distant) that makes them weak in the knees and maybe act differently as a result," says Kollar. Those who have known love, and perhaps more so those who have known a truly fatal attraction, can easily relate to Driftwood's lilting melodies and uncertain, scrambling lyrics. It doesn't matter who you are, or how confident you might appear. Every Samson has his Delilah.
City Lights' release on 11/4 (pre-order here) will also mark the start of a two-month tour that will bring Driftwood from their native Binghamton in upstate New York through Pennsylvania, North Carolina, Florida, and more. Sail away on Driftwood's cloud: Through soaring sounds and playful melodies, the band invite us to join in their pleasure and sorrow. Attraction may hurt us from time to time, but we've all been there: Isn't it worth the pain?
— —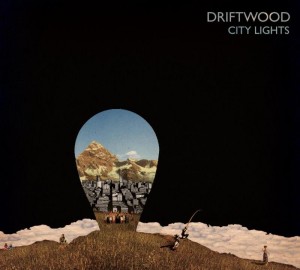 cover photo: Driftwood © Danielle Geristen
:: Driftwood 2016 Tour Dates ::
11/4 – Rochester, NY – Flour City Station
11/5 – Buffalo, NY – Iron Works
11/9 – Stuart, FL – Terra Fermata
11/10 – Melbourne, FL – Just One More
11/12-13 – Brooksville, FL – Riverhawk Music Festival
11/16 – Asheville, NC – The Grey Eagle
11/17 – Charlotte, NC – Double Door Inn
11/18 – Durham, NC – Motorco Music Hall
11/19 – Charlottesville, VA – The Southern
11/25-26 – Apalachin, NY – Random Steele Tavern
12/1 – Cambridge, MA – Club Passim
12/2 – New York, NY – Union Hall
12/3 – Philadelphia, PA – Milkboy
12/8 – Pawling, NY – Daryl's House
12/16 – Pittsburgh, PA – Club Café
12/17 – Vienna, VA – Jammin' Java
12/29-30 – Ithaca, NY – The Haunt