Every Friday, Atwood Magazine's staff share what they've been listening to that week – a song, an album, an artist – whatever's been having an impact on them, in the moment. Here's this week's weekly roundup!
— — — —
— —
:: This Is The Kit ::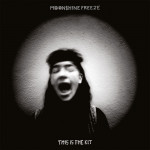 This week I really dove into This Is The Kit, a perfectly folk-rock group that creates cleansing and all-enveloping sounds. Led by the vocally-suburb Kate Stables, the group is classic indie, but holds an individuality that reads like a stamp of personality, one that holds them above their competitors with grace and undeniable poise.
If there's a word for This Is The Kit, it's "charming." Stables' vocals have a calming presence that washes over listeners in an understanding haze. Her pronunciation and infections are crisp, yet hold enough of the mysterious, fogginess that makes good indie identifiable.
The group holds a secure sound, yet branches into a variety of influences. The heaviness of instrumentals is reminiscent of psych-rock band The War On Drugs, while vocally, Stables is among the pristine talents of Birdy and Lucy Rose. The strength in her voice, combined with immense instrumental power provides a track-by-track, infallible formula that makes each song special on its own and completely complimentary of its album counterparts.
---
:: Chris Farren ::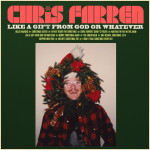 I'm not really one for Christmas music, but this week I've been enthralled by Chris Farren's Like a Gift from God or Whatever, especially after seeing him open for Jeff Rosenstock. Farren is like the anti-Michael Buble. On the surface, this feels like any traditional Christmas album with sleigh-bells, charming melodies, and pretty duets, but Farren's self-aware, hilarious, and really depressing.
What makes Like a Gift from God or Whatever amazing is Farren's earnestness in performing these silly little songs. He's both provided a transgressive Christmas album and something relatable. "I'm Not Ready for Christmas" is about being fresh off a breakup around the holidays and not wanting to hear your family say "What happened to that pretty girl?" He borrows from his punk roots like on "Happier New Year," but it also borrows the melody of "God Rest Ye Merry Gentlemen." If you get sick of sappy Christmas music fast, this is a breath of fresh air.
---
:: "Backpack" – Alex Lahey ::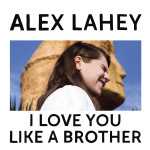 I found out about Alex Lahey only a few weeks before she came to Philly mid-November. When I listened to her debut, I Love You Like a Brother, "Backpack" immediately stood out to me and I knew that I had found my favourite song on that record. I've had this song on repeat this whole week and it grows on me after every listen. Lahey has a running theme of youth, school, and love in her songs and I feel like this is an encapsulated in "Backpack". It's a cheeky love song, where she talks about her lover's flaws like making "double vision bad decisions" and texting while driving, but then says that she loves them anyway. She examines the person she loves closely, talking about their "disorganized perfectionism" and "accidental existentialism", two phrases which I think are beautiful and so perfectly descriptive. While she tackles these big ideas, the melody has a hint of innocence to it, where Lahey lets the bubbly side of love shine.
When Lahey came to Philly, she performed this song, and seeing it live made me love it even more. It's so much grittier, rock and roll, and heavy live – the parts where a guitar break is hinted at on the studio version really come to life when she plays "Backpack" live. And as a good lover of rock and roll, I was obviously enthralled. I wish there was a recorded live version of it somewhere for me to binge on too.
Lahey is quickly becoming one of the most interesting and exciting acts to come out of Australia, and her star has been shining brighter across the world too. She recently wrapped up a UK, Europe, and North American tour and was on Late Night with Seth Meyers. I can't wait for other people to fall in love with her fun, feel-good, indie rock music.
---
:: "Mistakes" – Basenji, Tkay Maidza ::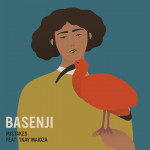 "Mistakes" begins with angelic piano notes and a relaxed raspy voice singing lyrics truer than ever, taking on the ups and downs of the dysfunctional relationship. The verse eases you in, setting the stage for the pre-chorus that has a soft yet powerful build to the chorus. It's a pre-chorus that allows you to feel something big is coming in the chorus. The chorus bursts in, bringing in the unlikely sound of horns to the song, delivering the message that while both are making mistakes in this relationships, the only way they want to make them is together. The powerful music coupled with the sweetly heartfelt lyrics create almost an anthem for hopelessly in love couples, functional or not, all around the world.
---
:: The Greeting Committee ::
Alex Killian, Foster City, California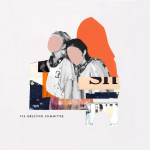 I remember seeing The Greeting Committee when they opened for The Mowgli's last year at The Crocodile in Seattle, Washington. Anyone who's been to the venue knows how intimate it is, and it was the perfect setting for The Greeting Committee's slightly melancholic, smartly constructed indie rock. On "Dancing To Nothing At All," vocalist Addie Sartino delivers an authentic performance of longing vocals over the patient and persistent instrumental. As the track comes to a head, she sings, "if you're gonna love someone, let it be me." Saxophone delivers additional depth and melancholy to the climax on a fairly lengthy instrumental break. The song as a whole sounds incredibly sophisticated for such a young band, with a complex musicality and straightforward yet unexpectedly emotional lyrics. My favorite part about "Dancing To Nothing At All" is the fact that it's a love song that communicates just as much, if not more, of its sentiment through its instruments rather than lyricism alone. From vocal delivery to arrangement and pace, it evokes complex emotion and, more than anything, feels entirely transparent and wholly genuine.
— — — —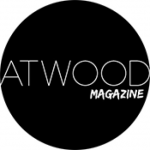 ---
:: This Week's Features ::