June 2018: Frank Turner delivers an emotional performance at New York's PlayStation Theater.
— —
One of the reasons so many people gravitate towards punk rock is a sense of community, and while it's easy to act like there's a divide between the artists and the fans, it's important to remember that they get the same sense of community often while performing.
Frank Turner poured every ounce of himself into his performance, because he needed some community last Wednesday night (June 6, 2018). About halfway through the show, Turner was alone onstage, a staple of Frank Turner shows, and he played the live rarity "Journey of the Magi," an emotional ballad about how life rewards those who take the journey. After this song, Turner stated, "I wasn't sure if I was going to talk about this onstage, but today's been a particularly difficult day for me. I lost my father's brother." He then launched into "Long Live the Queen," a song about celebrating the life of a lost comrade. It was evident throughout his performance that being onstage was incredibly important for him on this evening.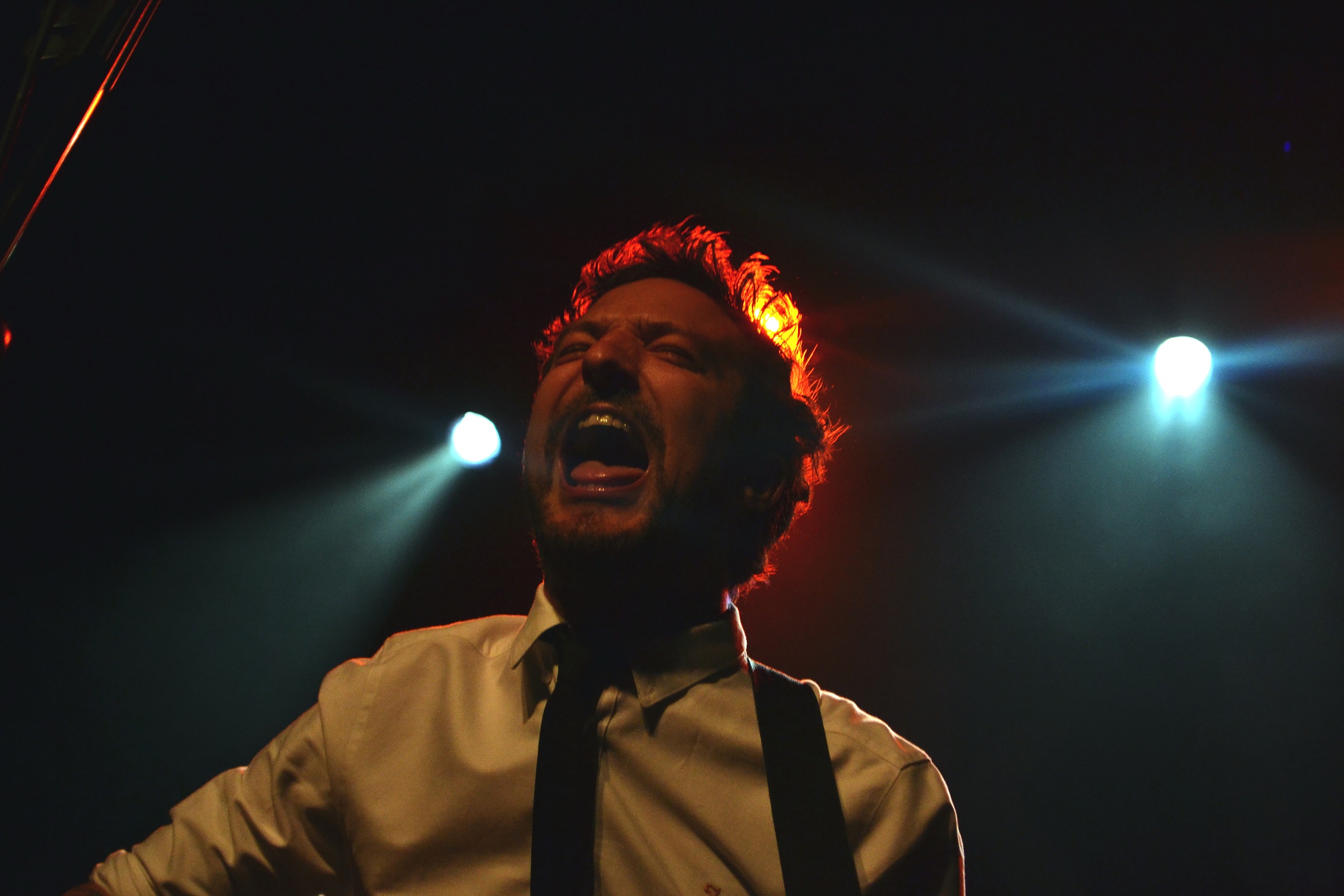 Even though this was an emotional evening for Turner, he was always a professional. He did what I imagine is something of standard banter between songs: a scoreboard of how loud different crowds have been, setting rules (1. Don't be an asshole and 2. Sing along if you know the words), and joking about Times Square being all there is to New York. Along with his backing band The Sleeping Souls, Turner opened with "1933," the first single from Be More Kind, his record released in May and possibly his most ambitious. He followed the classic punk of "1933" with some of his most popular songs from his previous two albums Tape Deck Heart and Positive Songs for Negative People. Turner's music can inspire moshing (and it did later in the evening), but it mainly inspires jumping and singing along. Through "Get Better" and "Recovery" it felt like everyone on the floor of the PlayStation Theater was bouncing. Turner was noticeable emotional throughout so many of these songs, especially singing lines like "We're not dead yet" in "Get Better" or "I wanna go out and face the sunshine" in "The Next Storm." He pulverized his guitar and let show exactly how he felt in his performance.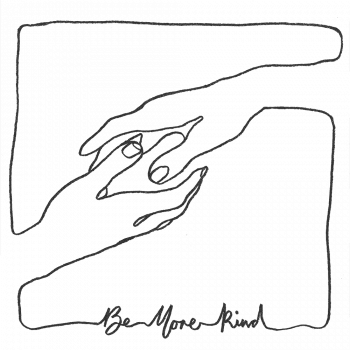 The next portion of the set saw Frank and The Sleeping Souls dialing it back a little bit. "Little Changes" was the second song played from Be More Kind that evening, and it's one of the best songs on the album, but it marks a massive departure from Turner's past work. The song sounds more like a jingle than the type of heart-pounding heartland punk fans flocked to Turner for. Still, Turner danced around the stage similar to the music video, before delivering Tape Deck Heart's radio-rock anthem "The Way I Tend to Be" and Be More Kind's title track. This culminated in the one-two punch of Love, Ire & Song's "I Knew Prufrock Before He Got Famous" and England Keep My Bones' "I Am Disappeared." The former is an ode to Turner's friends within the music industry that are constantly living life to the fullest: consistently writing, working, and touring to make it. This is quickly undercut by the anxiety of "Disappeared," a song that shows the constant life on the road as something of a defense mechanism.
The set picked up as Turner ramped up to "Make America Great Again." Turner declared that he would be a coward not to play it in America, and it went over unsurprisingly well. In a live setting, the synth's of the original aren't as noticeable, of all the new songs played live, this one made the largest departure from its studio version, but that may've been a product of having a crowd that is also looking to "make racists ashamed again." Following two more cuts from his previous two albums, Turner had that wonderfully intimate moment with all of us. Since the pit had opened up during "Tape Deck Heart," there was plenty of moshing for Frank's solo rendition of "Long Live the Queen," which felt both out-of-place yet completely appropriate.
Once The Sleeping Souls rejoined the stage, the band played "Blackout," the closest Turner has come to writing a true pop song. The band's live interpretation was a dead-ringer for the studio version, even adding a little reverb to Turner's voice. Turner tried to walk the stage like a pop star, but he was much more at ease jumping onto the barricade to grab the hands of crowd-surfers. The barricade singing was only the predecessor to Turner crowd surfing during "Photosynthesis," which as any person who's ever been held up by a crowd of sweaty punks will tell you is an emotional rush like no other.
New York that was wonderful. Thanks for helping me through a tough day. Sorry if the crowd surf thing got a bit out of hand today..! Lovely show nonetheless.

— Frank Turner (@frankturner) June 7, 2018
For the encore, Turner started with Be More Kind's opening track, "Don't Worry." It's a self-assuring song, and it's a hat tip to Turner's early singer-songwriter days. It's folk with a hint of blues and soul. This was followed by the rousing "I Still Believe" straight into the middle-punk rock section of "Four Simple Words." Turner's decision to cut to the chase on "Four Simple Words" was a wise one as the intro would've thrown off the rhythm of the show. Turner asked for a clear circle on the floor, before he leaped onto the floor, walked to the center, picked a partner and danced with her during the breakdown. He proceeded to crowdsurf back to the stage, where the band proceeded to play "Polaroid Picture." Turner said the song is about reaching the end of something and it felt particularly important for him to play it that night, and we received one last vulnerable moment as he sang the song with The Sleeping Souls which ends with:
So in the stillness of the moment
Make sure you take a Polaroid picture
And keep it with you forever
To remind yourself that everything changes
But there was this one time
There was this one time
When things were okay…
— —
— — — —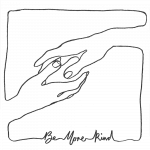 ? © Lotte Schrander, 2016
:: Frank Turner Live ::
June 12 – Dallas, TX – House of Blues
June 13 – Austin, TX -Stubb's
June 15 – Phoenix, AZ – Van Buren
June 16 – Los Angeles, CA – Hollywood Palladium
June 17 – San Francisco, CA – Warfield Theatre
June 19 – Salt Lake City, UT – The Complex
June 21 – Kansas City, MO – The Truman
June 22 – Minneapolis, MN – Myth
June 23 – Chicago, IL – Aragon Ballroom
June 24 – Cleveland, OH – House of Blues
June 26 – Boston, MA The Royale
June 27 – Boston, MA The Royale
June 29 – Boston, MA – The Royale
June 30 – Boston, MA – The Royale
July 1 – Boston, MA – The Royale
July 2 – Boston, MA – The Royale
July 30 – Big Indian, NY – Campfire Punkrock
Aug. 3 – Morrison, CO – Red Rock Amphitheatre
Sept. 6 – Portland, OR – Crystal Ballroom
Sept. 7 – Seattle, WA – Moore Theatre
Sept. 8 – Vancouver, BC – Vogue
Sept. 9 – Victoria, BC – Alix Goolden Hall
Sept. 11 – Edmonton, AB – Winspear Centre
Sept. 12 – Calgary, AB – MacEwan Hall
Sept. 14 – Saskatoon, SK – O'Brians
Sept. 15 – Winnipeg, MB – Burton Cummings
Sept. 18 – London, ON – London Music Hall
Sept. 19 – Toronto, ON – Phoenix
Sept. 22 – Montreal, QC – Corona Theater
Sept. 24 – Ottawa, ON – Bronson Centre
Sept. 26 – Burlington, VT – Higher Ground
Sept. 29 – Asbury Park, NJ – Hear Me Sea Festival
Sept. 30 – Ithaca, NY – State Theatre
---
:: Frank Turner ::
---