Electronic music's principle provocateur Nina Kraviz's remix of 'MASSEDUCTION' unplugs the wires of St. Vincent's 2017 record, tangles them beyond repair, and plugs them back in at a dangerous voltage.
by guest writer Will McCartney
Stream: 'Nina Kraviz Presents MASSEDUCTION Rewired'
---
After its 2017 release, MASSEDUCTION received mixed plaudits, mostly oscillating between praise for its water-tight production and distaste at its chaotic structure. The album is an amalgamation of freaky synth-pop, anthemic acoustic ballads and personal, revealing lyricism. With Lorde and Taylor swift collaborator Jack Antonoff at the helm of its production, it is no wonder this album offered a progressive take on modern pop music.
When it was announced that Russian producer and трип label head Nina Kraviz was to curate a remix of the record, its eclectic billing of guests made it hard to supress any intrigue or excitement. With names like Batu, Pearson Sound, Population One (Terrence Dixon), Mala and Buttechno, it was almost certain that we would be offered a range of bass-driven bangers.
From Bristol-based Batu's opening remix of "Hang On Me," this is proven true: The Timedance label owner delivers a dark, sludgy roller that will likely find its home in someone's 4am set at Five Miles in the coming months. Трип member Bjarki follows in quite the same fashion, running 'Pills' through a hypnotic, IDM tinted lens.
Skip to a few tracks later, and we've heard takes from Detroit champion Terrence Dixon's 'Population One' alias, UK-scene mainstay Midland and trip-hop talent Emika. In these, we hear panning and progressive muddy techno, luring vocal samples over clean beats and arpeggiated synth patterns over hip-hop/dub production. If there is anything this project definitely lacks, it is consistency.
The variation doesn't end there, as we are privy to two beautiful edits from dance/pop producer EOD. The Norwegian has releases on Aphex Twin's Rephlex imprint and has been at the forefront of the melodic electro and experimental scene for some time, proving his versatility as an artist. His remix of "Los Ageless" is a testament to this versatility, with a tight electro beat under soothing pop vocals that Oh Wonder would be proud of. As the project unravels, EOD returns with his take on "Slow Disco," which transforms the original from an emotive ballad to its namesake genre. The Genesis-esque drums that persist throughout are complemented by synth patterns that you'd likely hear in the jukebox in the arcade in Black Mirror's San Junipero.
---
The chaos doesn't end there, with Fred P's electro revision of "Happy Birthday, Johnny": a confused track which sounds like a mix between Burial (if he was happy) and a futurist Frankie Knuckles. This one never really gets going. Straight after this comes Russian acid/gabber producer Buttechno's remix of Saviour, which offers a classic, building acid line above a punishing techno beat. Although this one would fill the dancefloor, it is clear at this point that Kraviz is stepping so boldly from genre to genre in this project, which points towards poor curation.
We then hear Nina's own attempts, which offer little and verge on pointless. Her rework of acoustic ballad "New York" is dull, dreary and lost, and this is all amplified by its placement straight after a huge acid techno heater. Kraviz then delivers another two spins on the track, one simply a 'Dirty Master Mix' of her final remix – effectively just a rough-around-the-edges version of the same song. Why she included this is beyond comprehension.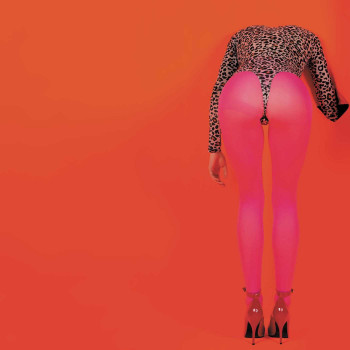 Amidst this fragmentation is a handful of treats, such as Hyperdub releasee Laurel Halo's "Young Lover" remix, a triumphant techno tune with distorted synths that really hits the spot. One third of Hessle Audio Pearson Sound also comes through, with a deep and moody tribal floor-filler that stands out as another highlight.
Closing the project are UK-based dub producer Mala and Panorama Bar resident DJ Steffi. Mala opts for the classic route, delivering a pleasant dub remix that has a hint of movie soundtrack about it. Steffi closes the record with "Fast Slow Disco," arguably one of the best tracks on this record. It's a new wave roller that acts as a valiant goodbye to a manic 2 hours. If anything reflects the split personality of Kraviz' project, it's these two tracks sitting next to each other to finish it.
Kraviz' MASSEDUCTION Rewired is a spasmodic, hyper and fractured curation of remixes of an album that already had its own consistency issues. The result is a project that contains about an hour of deadweight music, but also a handful of enchanting moments that may well stand the test of time.
— —
Will McCartney is a London-based creative strategist and freelance music writer. He is editor of DISS Magazine and runs fortnightly music show The Noise Narrative. Catch him on Twitter and Instagram.
— —
— — — —
? © Nina Kraviz
Nina Kraviz Presents MASSEDUCTION Rewired
---