Listening to music is more than just an auditory experience. Atwood Magazine's Tunes & Tumblers column explores the way our senses mingle by pairing new and classic albums with cocktail recipes. We invite you to bring out your inner mixologist as we approach the music we love from a unique, immersive, and thoroughly delicious perspective. Put up your feet and enjoy a cold one on us.
 
Country starlet Kacey Musgraves pulled an underdog sweep at the Grammys this year, and her intoxicating, psychedelic Golden Hour proves why. It's the perfect album for a sun-drenched weekend, and we have just the drink for your trip.
   
Even if you didn't attend Coachella last weekend, chances are you've been bombarded by FOMO-inducing highlights on social media (if you managed to see them between Game of Thrones spoilers). Attendance almost isn't required to get the full experience anymore. With a laptop and several browser windows, you can catch all the performances you would otherwise miss stamping across the Empire Polo Grounds battling severe dust storms and nail-biting decisions between Maggie Rogers and Christine and the Queens. Plop yourself down in an artisan coffee shop and the clientele will even be similar to the festival crowds with their sheer, flowing dresses and wide-brimmed summer hats. Maybe hold off on dropping acid if that's where you find yourself though.
I don't intend this column to be an indictment on the music industry's biggest couple of weekends though (for that, check out "Anthony vs. Coachella," a ten-part manifesto coming soon to Atwood Magazine). Through the magic of the internet, even the festival and price tag-averse among us could catch a dark horse highlight. One of country music's only representatives in Indio last weekend stole the show with a performance that was more Saturday Night Fever than Stagecoach. Fresh off her Grammy win for Album of the Year, Kacey Musgraves dressed the stage in a disco renaissance, wearing a tousled dress a la Studio 54. For those who have heard her landmark album Golden Hour, this should come as no surprise. The country crossover queen made a name for herself in 2018 dismantling the Nashville sound that built her and reconstructing it in her own diamond-studded image.
Golden Hour isn't one thing. It has deep roots in country music, but blooms into a vivid pop kaleidoscope with as many influences as it has moods. Simply put, it's all her, every glorious facet glittering like a mirror in a disco ball.
Despite the internet's ability to repackage and spoon-feed us the moments we missed, it still can't adequately capture what it must have been like on that field. For an hour she transformed Coachella into her personal wonderland, shining like an emissary from another world.
Though we can't physically go there, we can paint a canvas that comes close. A saturated sunset on a lost weekend, the sky graced with butterflies, all in a glass. Please explore the cosmos responsibly.
THE DRINK
The Golden Hour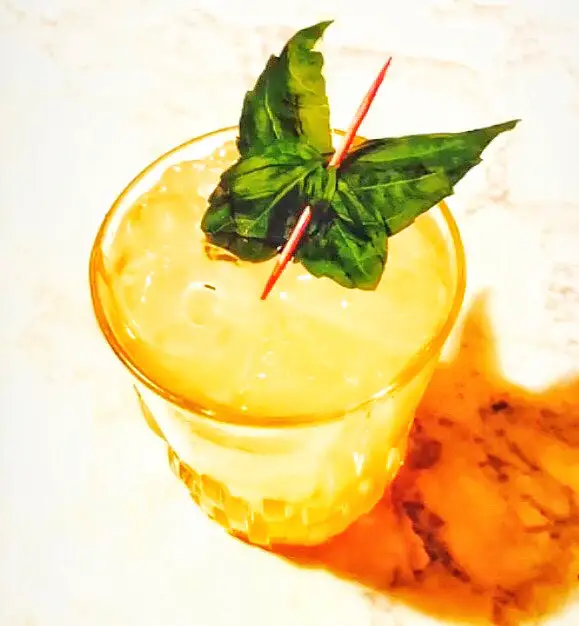 2 oz silver tequila
2 oz ruby red grapefruit juice
1/2 t agave nectar
fresh squeezed lemonade
Club soda
Basil butterflies (for garnish)
Instructions
Pour tequila, grapefruit juice, and agave nectar into a tumbler.
Fill the rest of the glass with lemonade, and then float with club soda (careful not to stir or you'll lose its beautiful golden spectrum).
Garnish with a basil butterfly.
In a Tunes & Tumblers first, we've invented a brew of our own to accompany Kacey's incomparable record. A first listen to its namesake brings a lot to mind. Yes, it's country, but it's also much more than that. It's the perfect soundtrack for a weekend getaway, a top down retreat up the coast with golden rays kissing the caps of waves. It's the backdrop for a psychedelic trip with one or two close friends. Whatever the case, it's the type of album that facilitates good vibes, drenching you in sun and your surroundings.
In that spirit, we wanted create something fresh, tasty, and visually attuned to all the imagery that Golden Hour conjures. We begin with tequila, which recalls Kacey's Texas upbringing and has been a country music perennial of drowning one's sorrows since the dawn of time. As bright and vibrant as the album is, it also swims in bittersweet melancholia (especially on the traditionalist "Space Cowboy" and the power pop lilt "Happy and Sad"). Luckily tequila can swing to both extremes, pulling you into a puddle of tears beneath the bar or stoking the fire of an epic night.
From there we mix a loose take on a tequila sunset, but in place of the grenadine and sugary juices, we give it a tart and understated twist. Ruby red grapefruit juice doubles down on the sour bite of the tequila, while a dose of fresh squeezed lemonade and just a hint of agave nectar smooths it all out. A basil butterfly garnish gives the glass an aromatic finish and a visual flair worthy of Bob Ross. It's almost too pretty to sip, but art is often in service of destroying something beautiful.
That's where Kacey seems to steer her opus. Where it would be easy for to fall back on established country tropes for a quick paycheck, here she rams a wrecking ball through them. But from the rubble she crafts a grand work of pathos that defies any one label. in downing your own Golden Hour, you're doing a bit of the same. That cycle of destroy and build is one Tunes & Tumblers embraces with each bittersweet sip.
THE ALBUM
Golden Hour
Kacey Musgraves
---
What are the Grammys without a bit of controversy? If the president of the Recording Academy isn't telling female artists to step up, then the awards themselves are being met with eyebrow raises the world over. There was the time when Beck bested Beyoncé for top honors, while the world went "huh?" And only a couple years later she was again snubbed, this time by an incredulous Adele. With a long history of questionable (or at the very least controversial) decisions, how did Kacey Musgraves waltz across the stage in February to a mostly nodding America?
While I sat penning this piece and blasting Golden Hour on my desktop speakers, a coworker slunk up next to me and slid me a note (what is it, 1996?). I unfolded it to find "this is the first album to win the Grammy that I've agreed with." He walked away as if nothing happened.
Ignoring the clearly odd nature of that exchange, it points to something telling about Kacey's music. It unconsciously burrows its way into hearts and minds, demolishing the usual roadblocks erected by the "never country" crowd. It may not have the airplay of Drake, Post Malone, or the soundtrack to a billion dollar Marvel phenomenon, but that doesn't mean people aren't listening. This is bunker down on the weekend and feel your feelings music.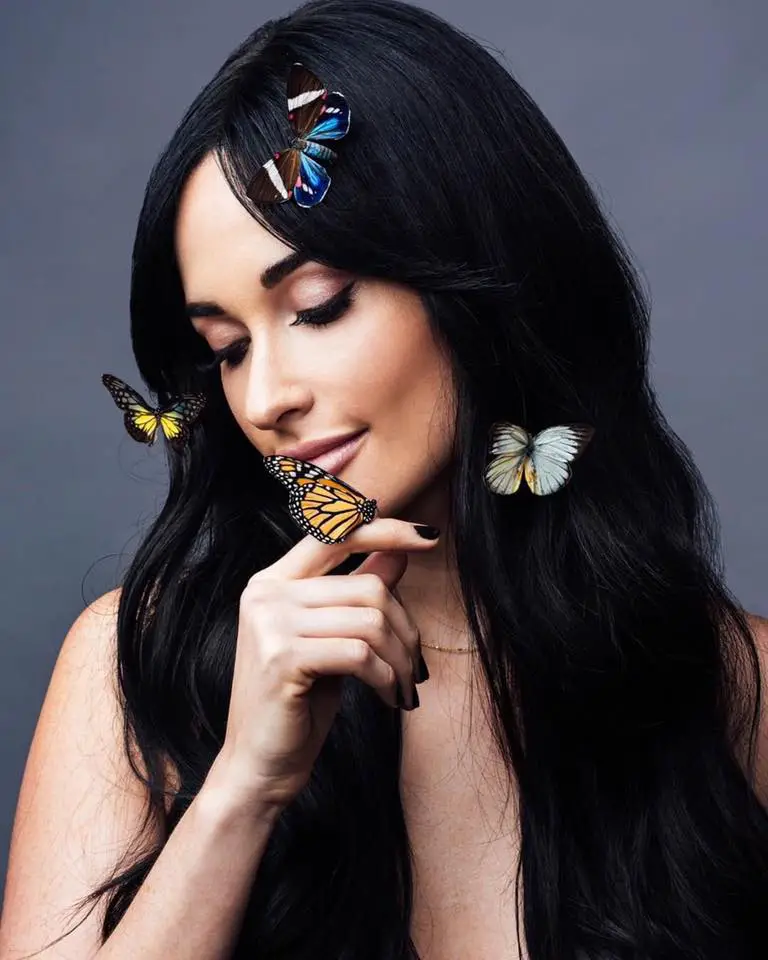 She even points a firm finger at this mood with her folky walkabout "Lonely Weekend." Strumming a wistful sojourn on acoustic guitar, she sings about the monotony of finding oneself home with nothing to do.
I got a million things to do,
but I haven't done a single one, no
And if my sister lived in town,
I know that we'd be doing something fun
I keep lookin' at my phone,
puttin' it back down
There's a little part of me
that's got the fear of missing out.
There are no sweeping generalizations here, the typical appeals to universal emotions like love and loss. We've all stared at our phones longing for the world to whisk us away from ourselves. It's a very specific sort of drabness, which makes it all the more easy to place ourselves in her shoes. We feel it because we've been there, haunted by the ghost of our own isolation.
The joyful moments too are colored by shades of ennui. Album opener "Slow Burn" spirals into lamenting soundscapes from a single guitar, while "Oh, What a World," a sublime ode to the love's impermanence in a vast universe, opens with wistful Daft Punk vocal effects.
Did I know you once in another life?
Are we here just once of a billion times?
Well, I wish I knew but it doesn't matter
'Cause you're here right now, and I know what I feel
If these sound like ruminations from a sun-kissed acid trip, that's no coincidence. In an interview with Rolling Stone, she admits taking hallucinogens gave her a perspective that she took into the recording booth. "Yes, we're special, but we're also nothing," she says. "Just a fraction of a grain of sand in the book of time." That point of view may appear to dwarf us with sheer futility at first glance, but it also makes our fleeting existence that much more beautiful. "Make what you have count and make the relationships around you mean something."
It's that attitude that pervades Golden Hour and what's made it a homing beacon for so many. These are the souls that silently pumped their fists when Kacey took the Grammy stage and passed notes in mute toast to her genius. It's not a banger that immediately captured the zeitgeist, but it's a slow burn gradually consuming the lost, the seeking, and those who miss disco (see: everyone).
It's the delicious drink best enjoyed slowly, sip after sip in the late afternoon sun. Down your sorrow and seize your momentary existence with a splash of tequila and a radiant sunset in a glass.
 
Have your own idea for a Tunes & Tumblers pairing? Let us know in the comments, or hit me up on Twitter.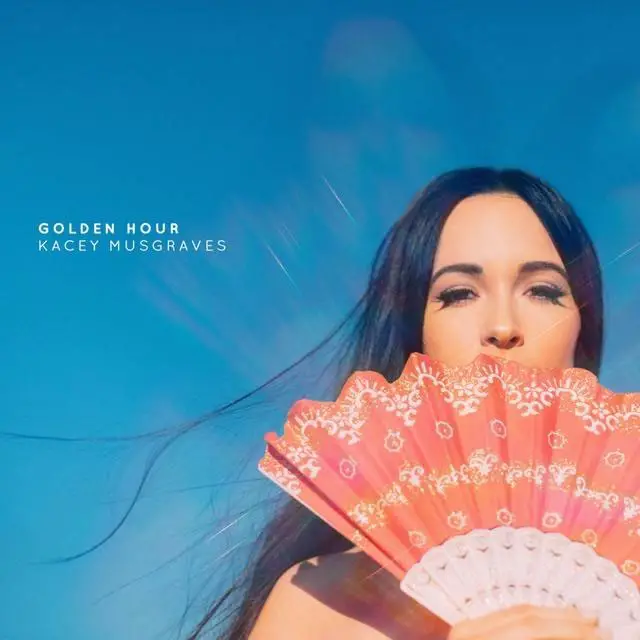 :: Kacey Musgraves ::