Once you've shared your world with someone else, it's hard to go it alone. There's a beauty about experiencing life with another person that just doesn't exist in solitude – which makes the prospect of losing someone that much scarier. The Rareflowers' catchy single "New Generation" captures the euphoria of togetherness and fear of solitude with sincerity and irresistible warmth.
She's my girl, she's my love
She's my everything
She's the one that I love
She's my everything
Are we the New Generation
Listen: "New Generation" – The Rareflowers
---
Atwood Magazine is proud to be premiering "New Generation," the latest single off The Rareflowers' upcoming debut EP (out later this year via Good Eye Records). Consisting of brothers Jimmy (guitar, lead vox) and Kane Maraday (bass, vox) and by Aaron Gollubier (drums), the New Brunswick, NJ-based band blend evocative pop melodies with an alternative feel to create a sound that is at once familiar, and yet refreshing and full of charm. The band debuted their EP's propulsive lead single "Shake" just over a week ago, introducing themselves with a cross of '60s and '80s rock: The buoyance of The Beatles meets the new wave/power-pop of The Cars.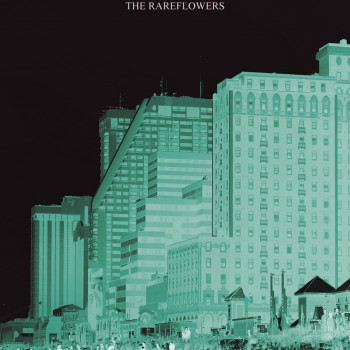 "New Generation" is the band's first song to hit digital service providers like Spotify, and is more than a deserving of a pseudo-debut: The track radiates with a genuine, undeniable passion as Jimmy Maraday sings fearfully about losing the magic of togetherness:
I'm so scared
That I've achieved alone
I'm so scared
That I could be alone
With its incredibly catchy, jangling chorus, "New Generation" is the perfect singalong for long car rides under the sweet summer sun… even with its relatively dark meaning. There's something beautiful about acknowledging how special your life is when you're not alone – even if you're plagued by the fear of losing that person, and that special sensation.
"It's one thing to experience something on your own," bassist Kane Maraday tells Atwood Magazine. "But sharing the experience with someone else could paint a whole new picture. The future is only as scary as it is unknown."
She was gone for some time
But she's coming back
To a world without me
Couldn't live with that
Are we the New Generation

The Rareflowers definitely have that special something: The New Jersey band stay true to their name with an endearing, smile-inducing sound that can brighten your darkest days. Stay tuned for more as the trio work toward their debut EP, and stream "New Generation" exclusively on Atwood Magazine!
— — — —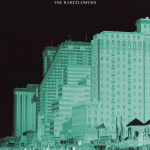 ? © Good Eye Records

:: Stream The Rareflowers ::